Top 10 Spots to Escape the Crowds in Phuket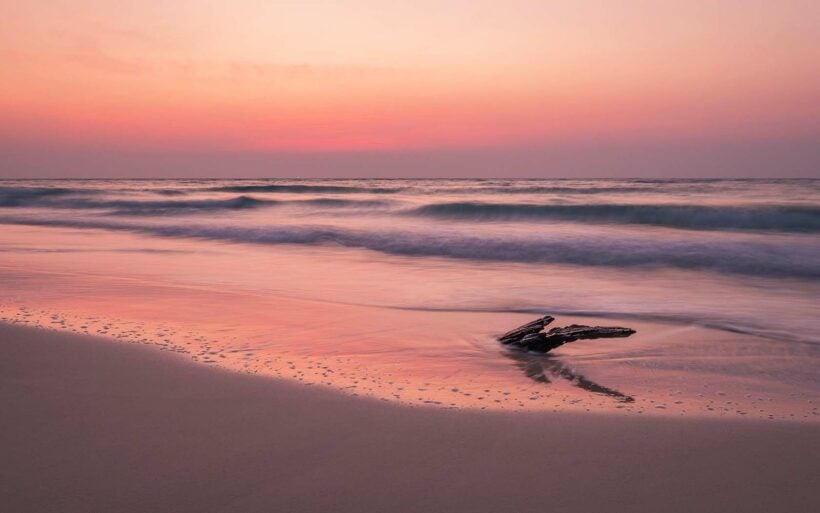 The island of Phuket is abuzz with tourists throughout the high season, but it is also staying busy now during the traditional 'low' season as well. We no longer have the dramatic influx during the silly season and super quiet during low season, it has flattened out and we now have tourists all year round. Expats and locals welcome the tourists as they bring the money which turns into jobs for the island, but sometimes we crave open spaces, a moment by ourselves or some quiet time.
Here is, in no particular order, our Top Ten Places to Escape the Crowds on the island of Phuket….
1. Diving and Snorkeling
We are blessed in Phuket with crystal clear waters with an abundance of sea life and coral – nothing brings peace and quiet quite like putting your head under water. In one moment all is calm. There are a number of professional dive operators on the island but we can highly recommend Sea Bees Diving who operate throughout the year with skilled and friendly staff and instructors. Never tried diving or snorkelling? Give it a go with professional instructors and enjoy the serenity!

2. The Cove Phuket
The Cove is a fabulous spot located down the South of the island in Panwa, the three bungalows and beach side restaurant and bar are managed by Edina and Fernando. A cool couple who have introduced a number of environmentally conscious initiatives to the business including removing all plastic straws and replacing them with bamboo.
The Beach Cafe situated on the waterfront in Ao Yon Bay is a relaxed restaurant and beach bar. A perfect place for meeting up with friends in the morning and for long leisurely lunches under the shade of the palm trees with your feet in the sand. A delicious menu of fresh fish, pizzas from our own wood fired oven, Thai favourites, light dishes and a children's menu are available throughout the day.

3. Old Town Cafe – Kathu
Escape the madness of the West coast of Phuket and head to Kathu or even Phuket Town and experience the fabulous coffee culture. Doesn't get much more local than this. But add an enterprising Kathu local Old Town Cafe, a great source of coffee beans, a splash of art and some traditional Thai music blaring out of an old transistor and you have the quintessential Thai coffee experience! Free wi-fi, homemade treats and they even do local food for the weekends away from the maddening crowds. Not a lot of parking along the skinny streets of Old Kathu but it's worthy of a visit next time you're around the area.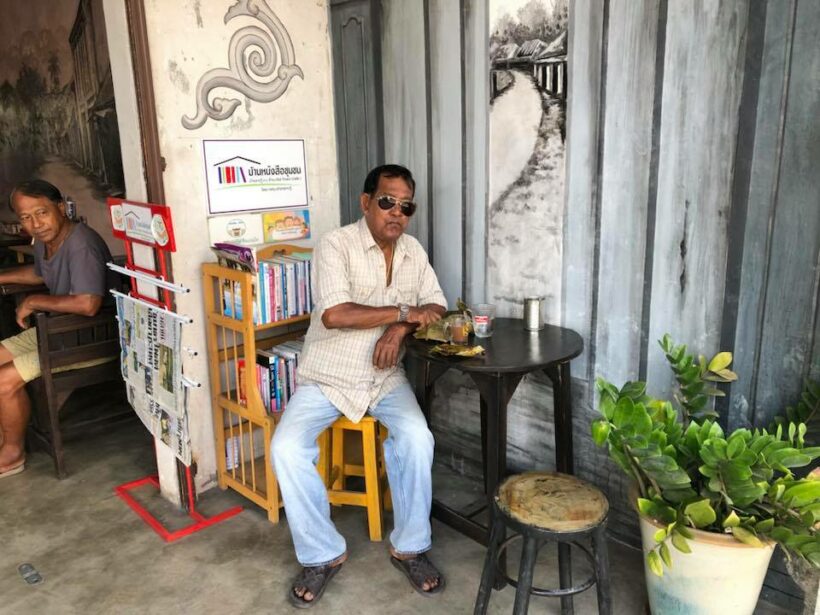 4. La Fayette Bakery Kamala

With two locations in the formerly sleepy village of Kamala, one a cute little café and the other featuring a café but also the bakery production kitchen, La Fayette French Bakery is a wonderful addition to the town . The dine in and takeaway bakery items and rustic, traditionally crafted bread as well as their buttery and fluffy croissants are a naughty pleasure. Well priced and service with a smile without the madness of a Starbucks in Patong!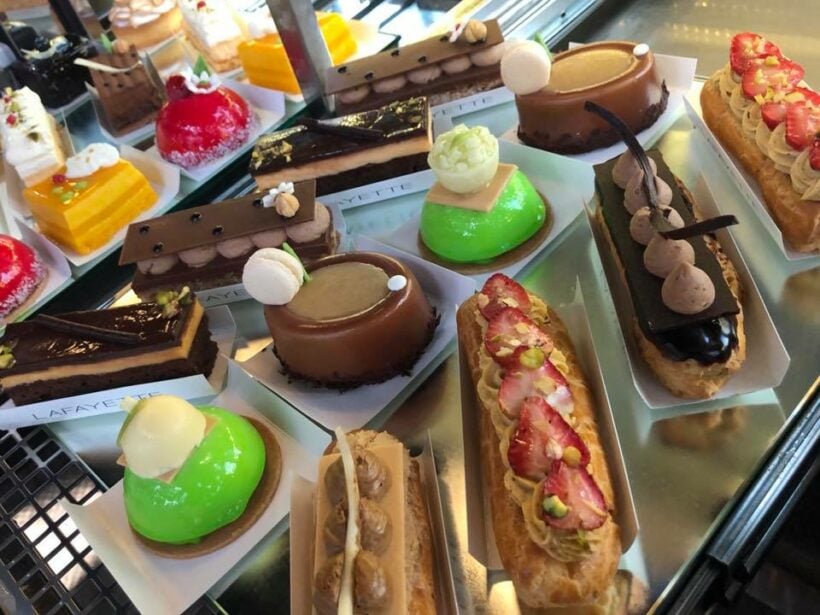 5. Mai Khao Beach

Phuket has some beautiful beaches, many though are crowded with tourists, locals and unfortunately rubbish. Escape the lot and head to one of the northern beaches like Mai Khao or even venture further over the Sarasin Bridge to Natai beach where you will find almost no one. The beach is long and clear but swimming up there takes a bit of care. The beach drops away very quickly and becomes deep almost immediately into the water. It's especially dangerous during the monsoon between May and November. Enjoy the serenity and having a beach to yourself but only swim if you are with others and best to avoid swimming altogether during the monsoon.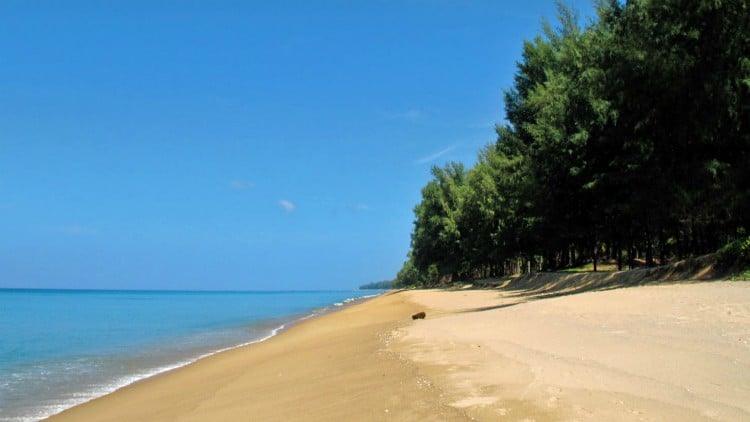 6. Kathu Waterfall
Kathu Waterfall located in the middle of the island is certainly off the beaten track, especially if you are a tourist they don't tend to venture this far inland. The waterfall itself is a little under whelming, however there is a series of rock pools as it cascades down the hill where you can take a dip. It is quite the climb to get to the very top but worth the effort if nothing more than just take to a picture and announce that you made it!

7. Monkey Pod Cafe
Popular with the cycling community in Phuket, this very funky cafe is located on the road out to Ao Por Grand Marina and the Gibbsons Sanctuary. Monkey Pod Cafe has excellent coffee and food as well as top service so get in there and support them while fueling your body! The trip out to the east of the island is a very pleasant drive and takes you to waterfalls, walking tracks, marinas, gold courses and small villages. Monkey Pod is just a cool place to drop in whilst having your quiet day.

8. Old Sarasin Bridge
At the top of the island, connecting mainland Thailand to the Phuket, is Sarasin Bridge. It certainly is not recommended to walk across the new bridge, but hidden underneath is the old bridge that serviced the island before the larger bridge was built. In the middle is a lookout point, perfect for taking some stunning pictures and on the other side a great fruit stall to fuel your thirst and hunger. You will see that Phuket really an extension of the peninsula of land that extends south from Phang Nga and only separated by a 200 metre stretch of water you could swim on a calm day. (We certainly don't recommend trying as there is very strong tides sweeping through the channel)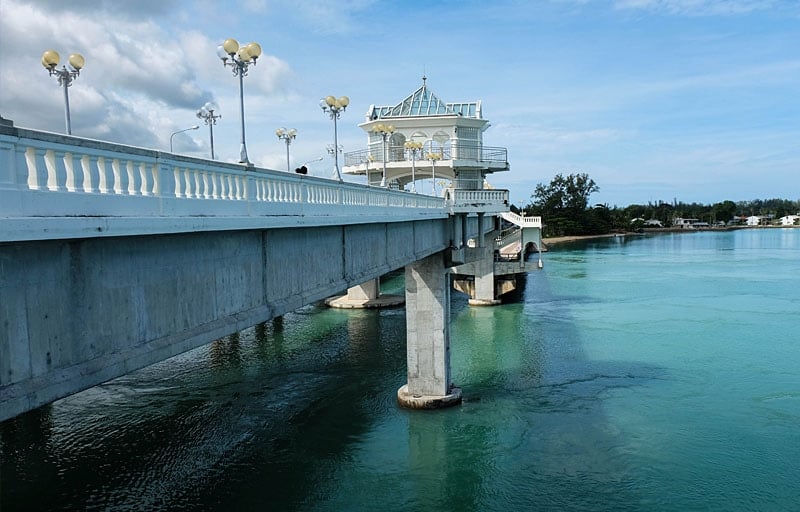 9. Mission Hill Golf Course
The island of Phuket has a number of world class golf courses, which during the high season can be tricky to get a tee time. Escape the crowds once again and head North East to Mission Hills Phuket Golf Resort, booking a tee is still recommended but not as difficult.
Golfers playing at tropical Mission Hills Phuket Golf Resort will enjoy the wide range of facilities and services on offer. In addition to the vast array of superior equipment ready for hire, golf enthusiasts can also brush up on their game with a private lesson from a fully qualified PGA Coach or become a member and benefit from unlimited rounds of play and discounts at the spa, business centre and restaurants. Families who would like to play together will be pleased to know that children may also participate in golf, whilst off the course there are a host of other amenities including a fitness room, swimming pool and five-star spa to keep non-golfing family members amused.

10. Ao Por Grand Marina
The boating community is a big part of the culture in Phuket, surrounded by water, it is expected to be. Some of the marinas however are dated and tired and don't allow easy access for visitors. Ao Por Grand Marina located on the East Coast, quite close to our number 9 on the list Mission Hill Golf Course. The marina has excellent parking, access and facilities as well as a stunning boardwalk to view all the super yachts. Take a walk out onto the marina and look left. You will see one of the stunning views anywhere in the world. Really.

Sit back, relax, enjoy your 'me' time and savour the serenity…
Keep in contact with The Thaiger by following our
Facebook page
.


Find more Thai Life top 10s and top 10s in Thailand on The Thaiger.

Out of 37 countries, Thailand has the worst pension system, says Bloomberg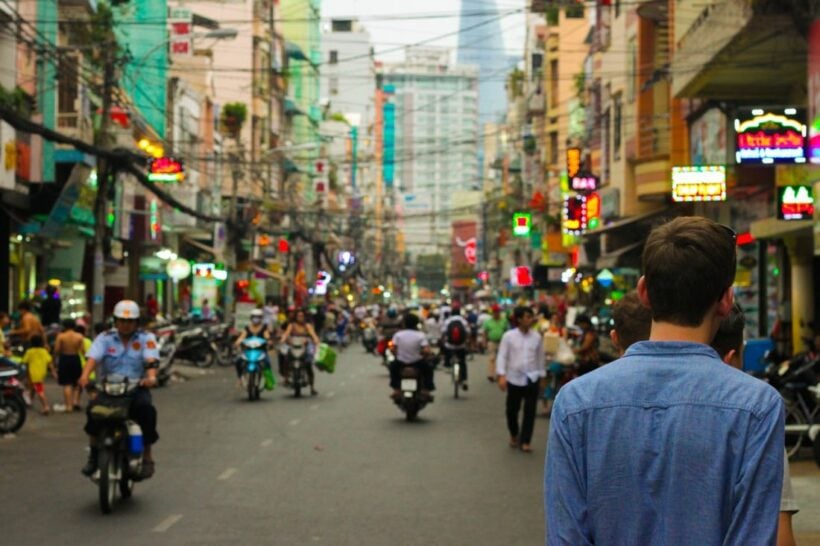 Thai Residents reports that on Sunday, Bloomberg published an article on the world's best pension systems, using information gathered from the 2019 Melbourne Mercer Global Pensions Index.
The survey looked at the pension systems of 37 countries with metrics including employee rights, savings, the number of homeowners, growth of assets, and growth of the economy. The purpose of the analysis was to determine what was needed to improve state pension systems and to gauge the level of confidence citizens had in their state pension system.
The Netherlands and Denmark were found to have the world's best state pensions, with Australia, Finland, Sweden, Norway, Singapore, New Zealand, Canada, and Chile next. Out of all 37 countries, Thailand finished last, with what the report described as an extremely ineffective and ambiguous system.
"Thailand was in the bottom slot and should introduce a minimum level of mandatory retirement savings and increase support for the poorest."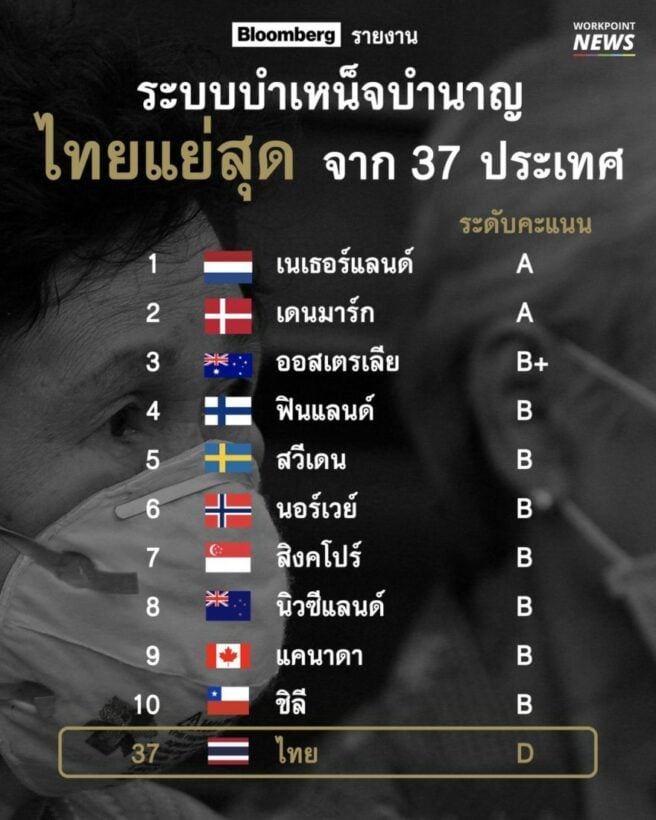 Photo: WorkpointNews
Thai Residents states that only those employed within the government system in Thailand are eligible for a pension based on salary. For most Thai citizens, pension amounts vary from 600 baht to 1,000 baht a month, depending on the recipient's age.
A report carried out by The Securities and Exchange Commission (SEC) advises Thai citizens to have at least 4 million baht saved by the time they retire, but Thai Residents reports that 60% of Thai retirees have less than 1 million baht in savings, with one in three citizens who have reached retirement age are forced to continue working in order to survive.
SOURCE: thairesidents.com
Keep in contact with The Thaiger by following our
Facebook page
.
Tax on salt content being considered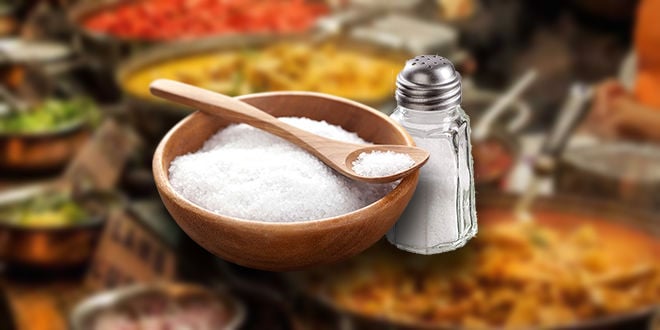 The Excise Department is considering imposing a tax on the salt content of food to encourage food producers to reduce the sodium content of snacks, instant noodles and seasoning cubes.
The director of the Office of Tax Planning said that the department is discussing a limit on the amount of sodium food can contain, in line with the standard set by the World Health Organization (WHO), which is 2,000 milligrams of salt per day.
In reality, Thai people consume an average of 1,000 milligrams per meal, making their daily intake well above WHO guidelines, according to the director.
He said any tax imposed would be at a level which would encourage food producers to reduce the sodium in their processed food without being punitive, adding that the proposal isn't intended to generate more tax revenue, but to help protect the health of consumers. Excessive sodium in the diet can lead to high blood pressure and kidney disease.
Fish sauce, soy sauce and salt would not be taxed.
SOURCE: thaipbsworld.com
Keep in contact with The Thaiger by following our
Facebook page
.
Water shortage warnings in 22 provinces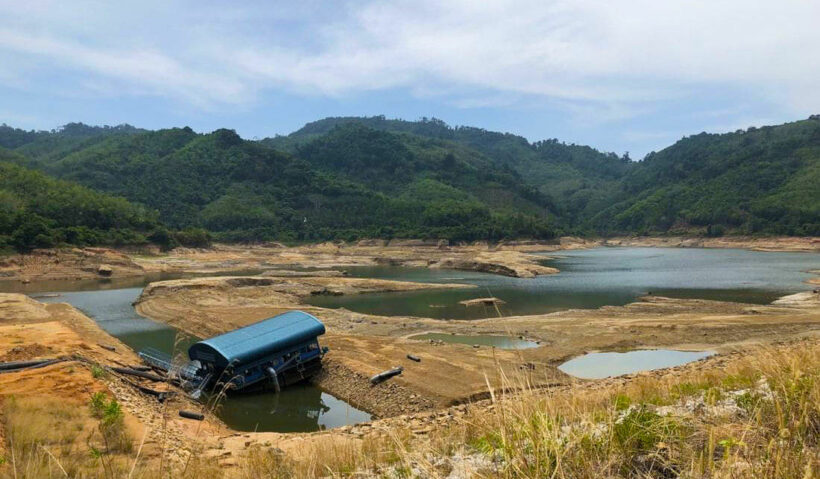 People living in 22 Thai provinces are being warned to prepare for shortages of drinking water during the upcoming dry season, due to start on November 1st.
The warning was issued by the National Water Resources Office, citing low levels in reservoirs, which are the main sources for tap water production waterworks in 22 provinces.
Areas at risk identified by the office are in northern, north-eastern, eastern and southern provinces.
Measures have been adopted by agencies charged with dealing with water shortages. including dredging water channels to allow greater volumes of water to flow into reservoirs, drilling underground wells, enlarging storage ponds and the purchase of water to supply to those in urgent need.
The Royal Irrigation Department has announced that people should use water sparingly.
There are currently about 6 billion cubic metres of usable water in reservoirs in the affected provinces, with 5 billion cubic metres reserved for consumption and ecological preservation, leaving only 1 billion cubic metres for use in agriculture.
This means farmers in the Chao Phraya river basin may not be able to grow a second crop of rice this year.
SOURCE: thaipbsworld.com
Keep in contact with The Thaiger by following our
Facebook page
.