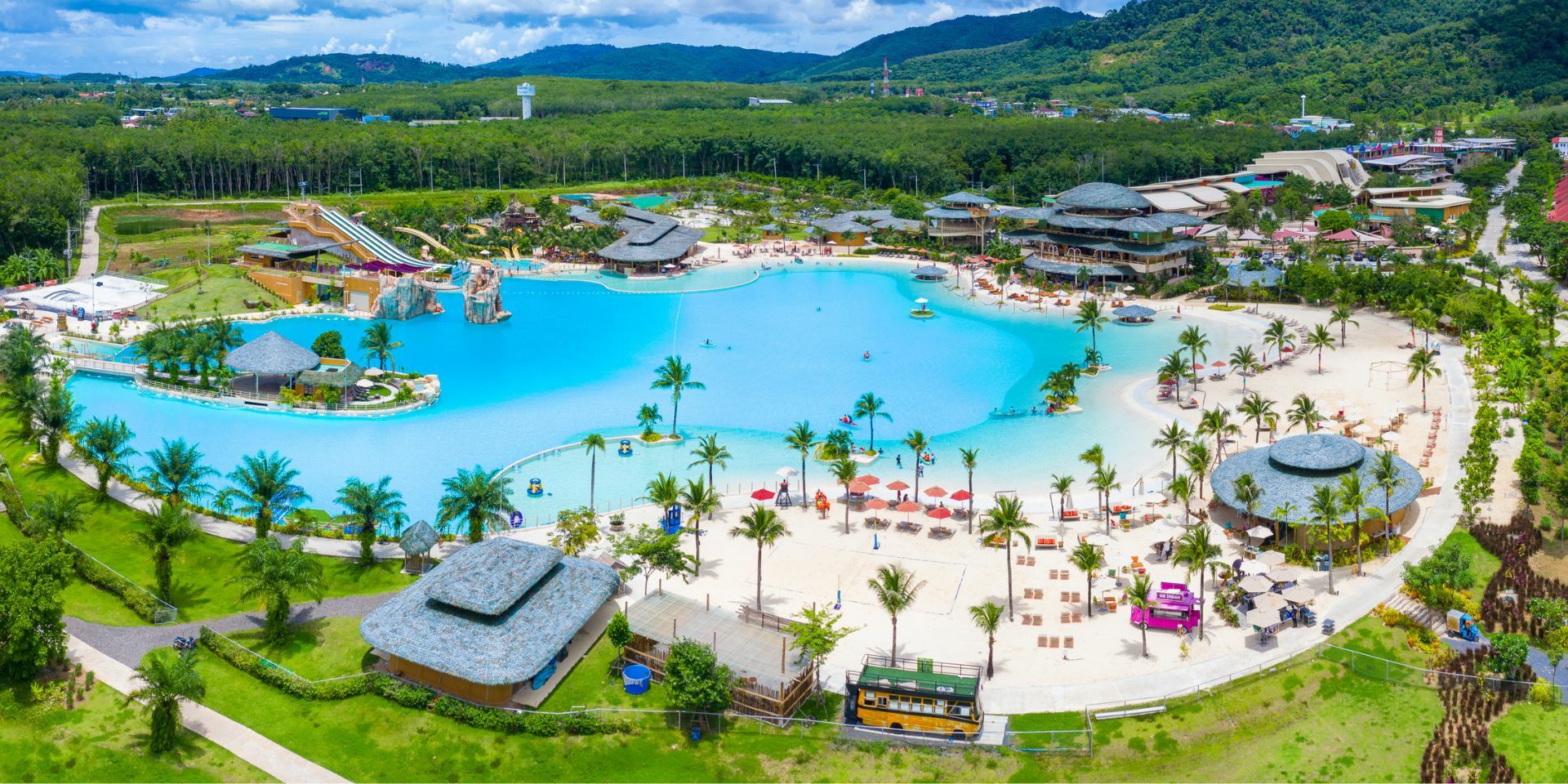 Are you seeking an ultimate escape from your daily routine to Thrill & Chill? Head to the Blue Tree Phuket – the perfect entertainment hub in an island paradise regardless of the time of the day. Covering a vast 140 rai of land, you'll be flabbergasted by what it offers- there is something for everyone! Read on and learn about a myriad of activities you can enjoy at the entertainment paradise.
Chill and lounge at the Crystal Lagoon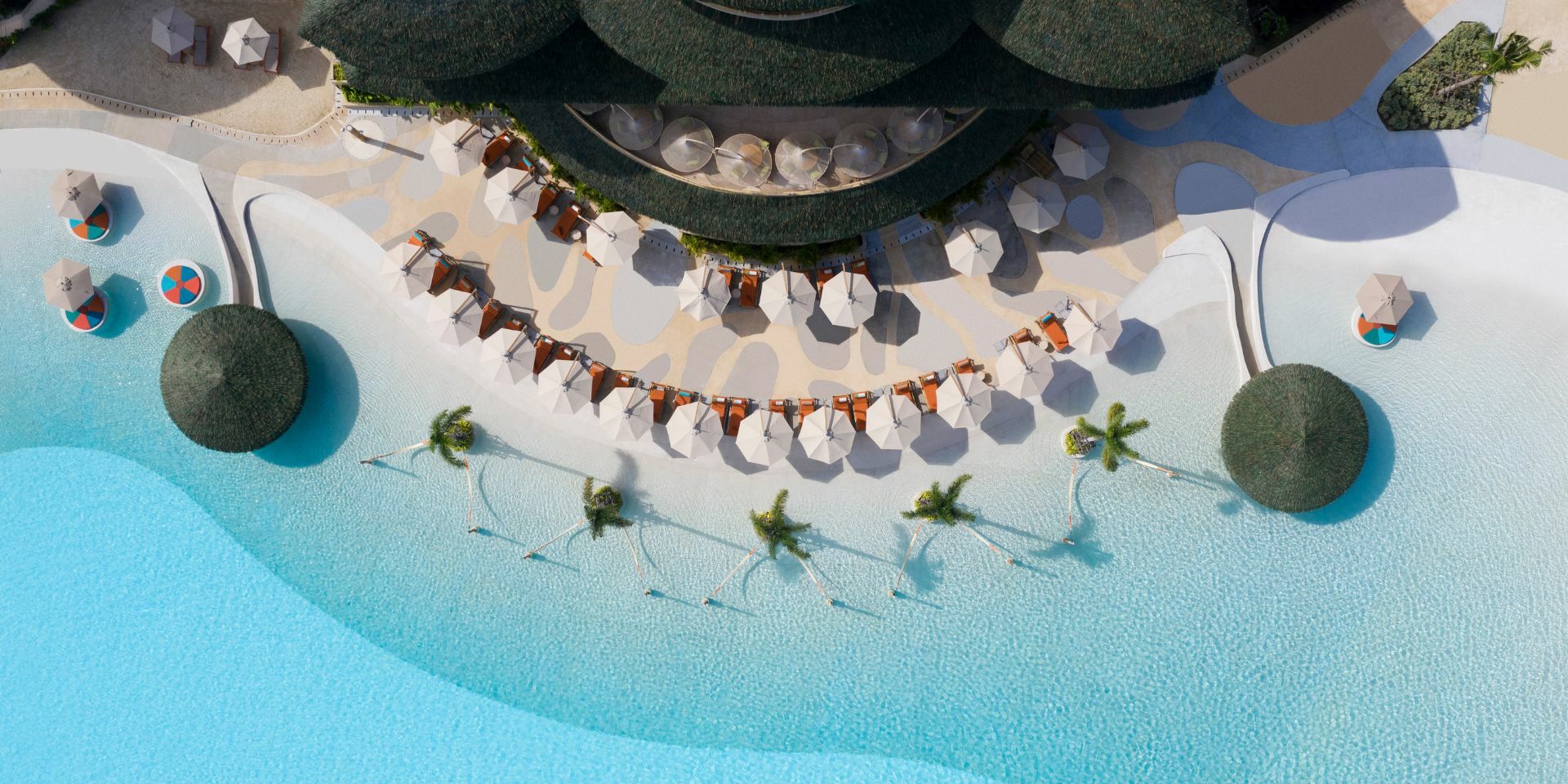 Blue Tree Phuket's top attraction is the crystal lagoon. It is a feast for your eyes (and your Instagram feed)! So your phone best be waterproof for pictures or remember to pack a waterproof phone pouch. Chill out and play beach activities and games, or kick back and relax on a sun lounger as you take in the seemingly endless turquoise waters. The Crystal Lagoon is open from 10 AM to 8 PM.
Go all out with water and sports activities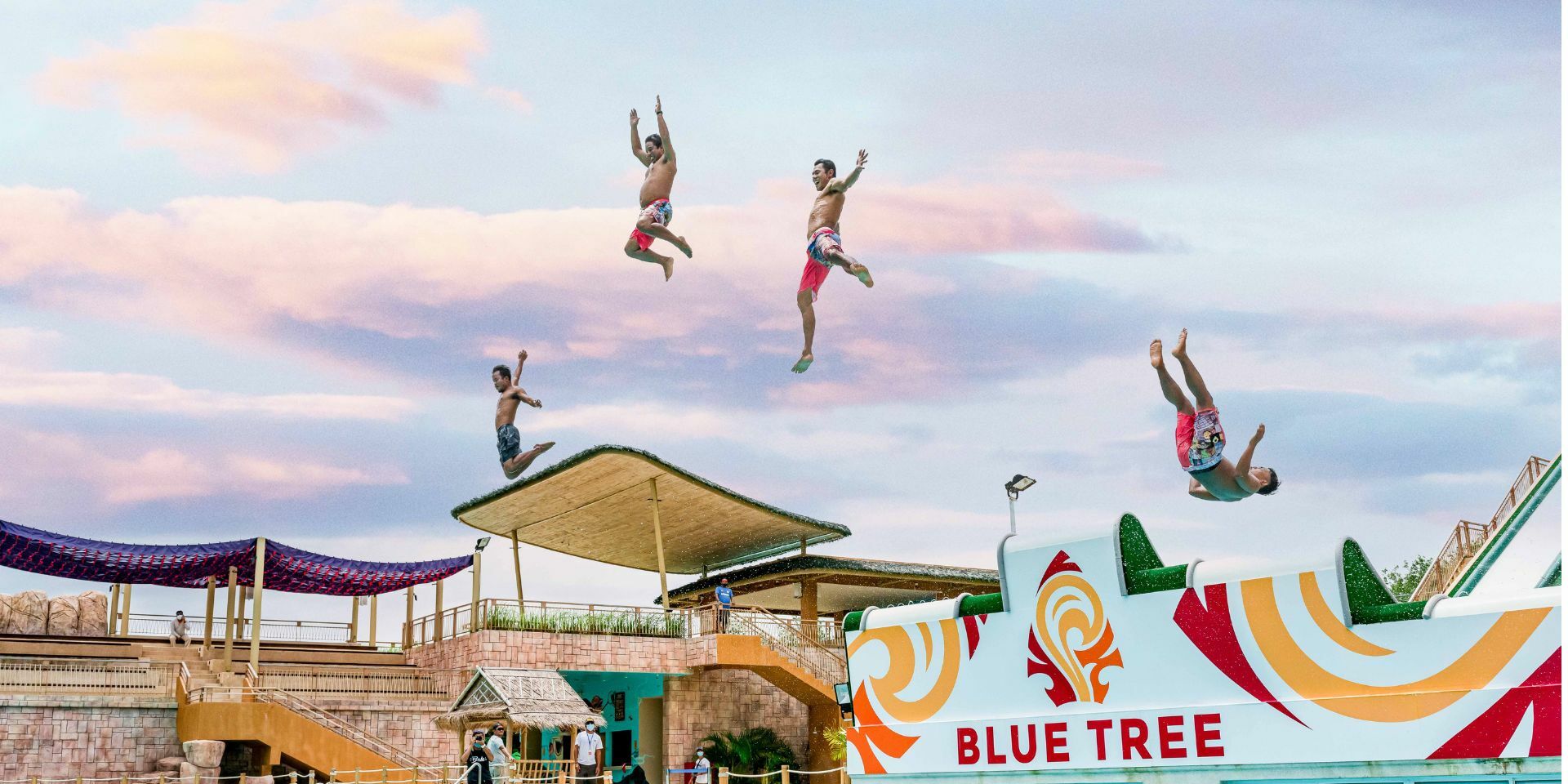 Name any water or sports activity at the top of your head; Blue Tree has it! Water sports are not all Blue Tree offers; the entertainment hub provides a wide selection of sports and activities for enjoyment and those who take it a little more seriously. The complex has a Forest Park, a 50 rai of greenery transformed into a place to connect with nature; it offers 5 km of outdoor jogging, walking, cycling trails and exercise stations. There are also facilities tailored to various sports, such as the state-of-the-art sports club, a martial arts stadium, and other aquatic sports facilities.
There are many water and sports activities you can enjoy: Super Fly Water slides, cliff-jumping, obstacle courses, stand-up paddling, rock climbing, zip-lining, Muay Thai, wake-boarding and many more. Not to mention, special sports activities and competitions are held from time to time. So, don't miss out and be updated by checking the activities calendar.
Are you a beginner in any of the sports? No worries; professional trainers are available on request.
Explore the Lifestyle Village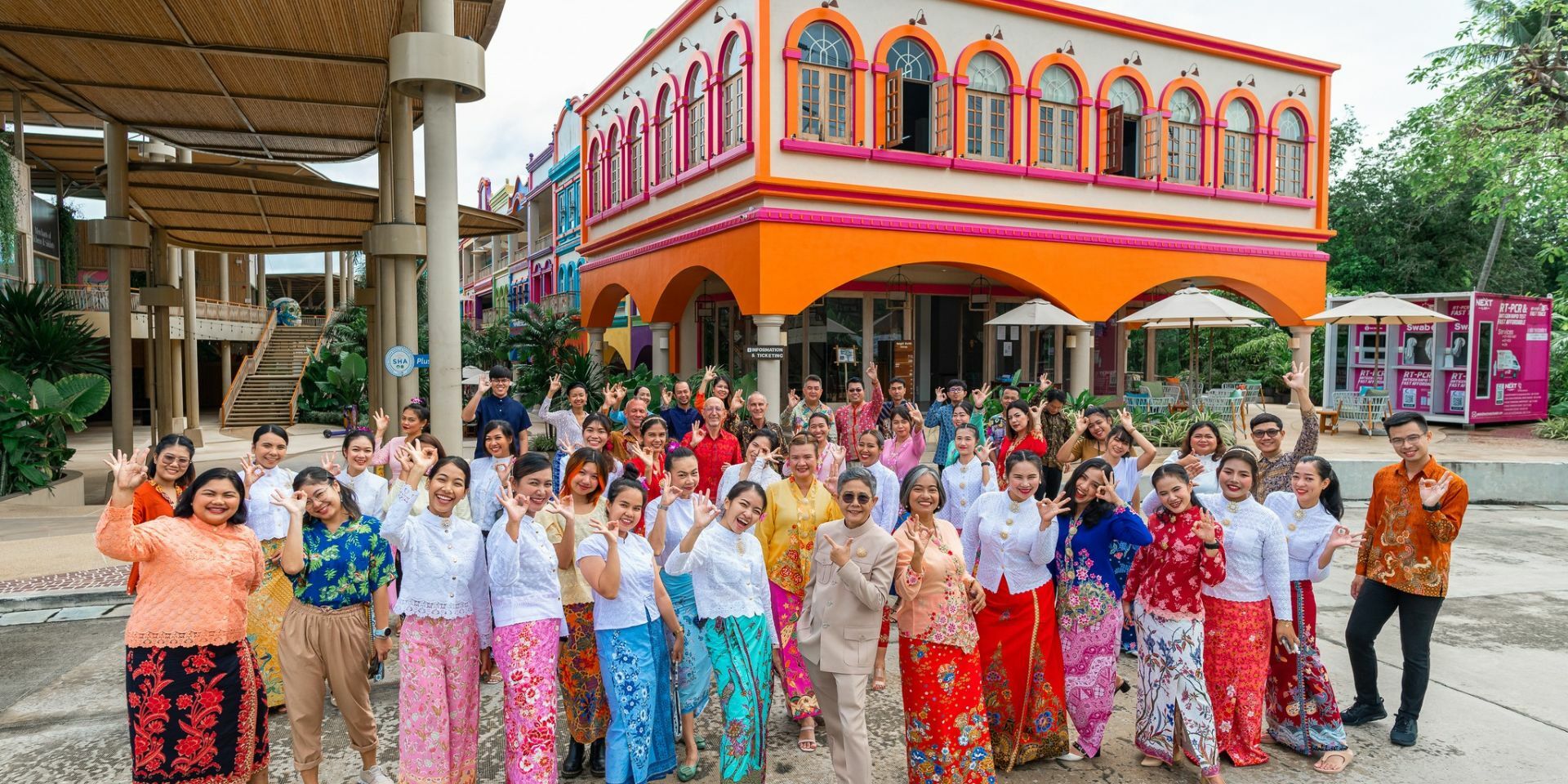 The Lifestyle Village is an attraction in itself, offering everything from food trucks and delicious restaurants to spas and nail salons. The stalls have Sino-Portuguese architecture, which resembles Old Town Phuket.
You can leave your children at Kids Planet as you roam around the stalls. Kids Haven is a haven created for little ones of 1.5 to 6 years. They can enjoy different play areas which are stimulating for them mentally and physically, especially while supervised by professional and friendly staff.
Treat yourself to scrumptious meals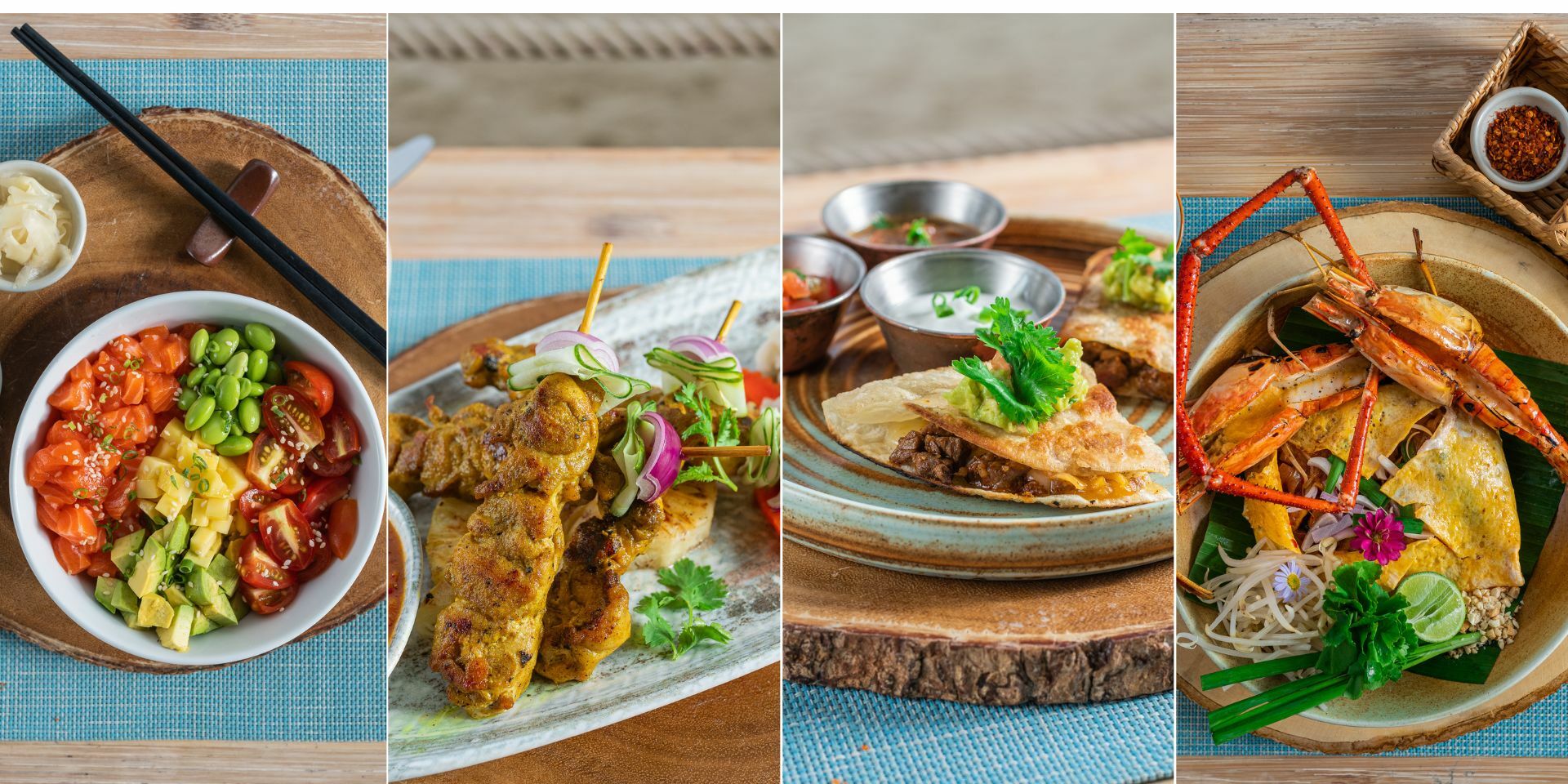 Don't forget to treat yourself, especially after a long day of water activities! Choose from endless meal options at Blue Tree Phuket complex and the Lifestyle Village. You won't be disappointed with the options, from convenient food truck snacks to exquisite restaurant meals. Visit the Lifestyle Village to try out one of the chic food trucks serving tasty street food. Alternatively, make a reservation at the Tree House, Sunset View Tapas Bar, or Made in Italy restaurants for a luxurious dining experience.
Unwind at the Blue Tree Beach Club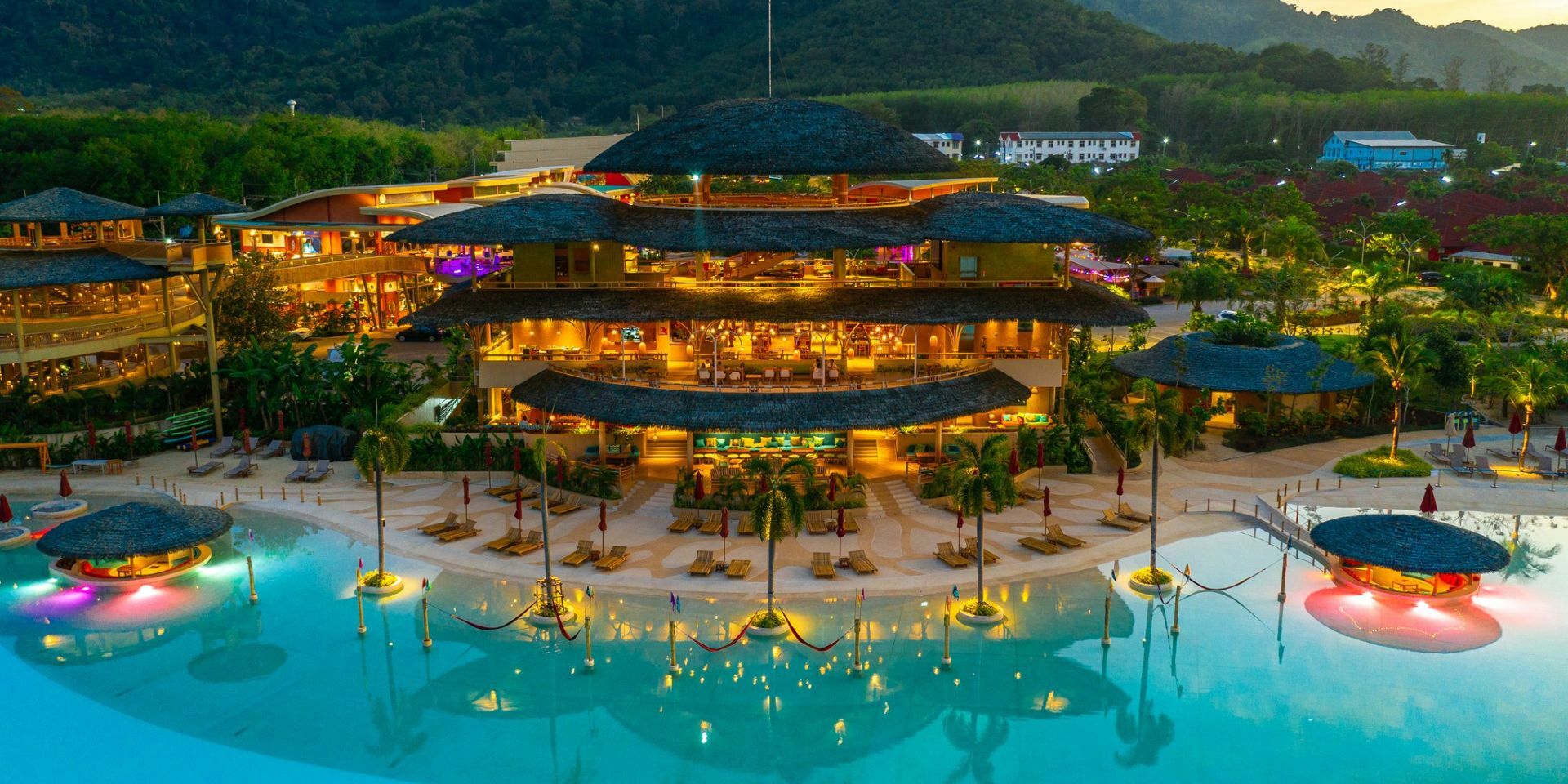 Enjoy your evening at the Blue Tree Beach Club and Restaurant, the flagship dining venue of Blue Tree Phuket. The Tree House has eco-themed decor with beautiful bamboo and amazing views of the Blue Tree Lagoon. With variety of menus to delight your taste buds, we recommend you dine there!
While the food is one of the highlights, the ambience and view of the beach club are unparalleled. Enjoy your specially curated cocktail as you watch the sunset. Not to mention, as the night sets in, the venue becomes the ground for lively parties.
One thing we know, a day is probably not enough to experience Blue Tree to the fullest. The venue is packed with activities for you to enjoy day and night. During the day, you can engage in exciting activities on and off the water or take some time off to relax and admire the breathtaking view of the Blue Tree Crystal Lagoon. The nightlife is equally eventful; unwind with a cocktail at Blue Tree Beach Club or join the nighttime events and parties. If you're lucky, you might even have the chance to explore the Wansao Market (Saturday Market), where you could shop for local delicacies until late. All in all, Blue Tree Phuket is a must-visit destination in Phuket for you and your loved ones!
Click to find out more about Blue Tree Phuket: Facebook | Instagram | YouTube | Line | TikTok
Sponsored