Bottlenose dolphin found dead on Nakhon Si Thammarat beach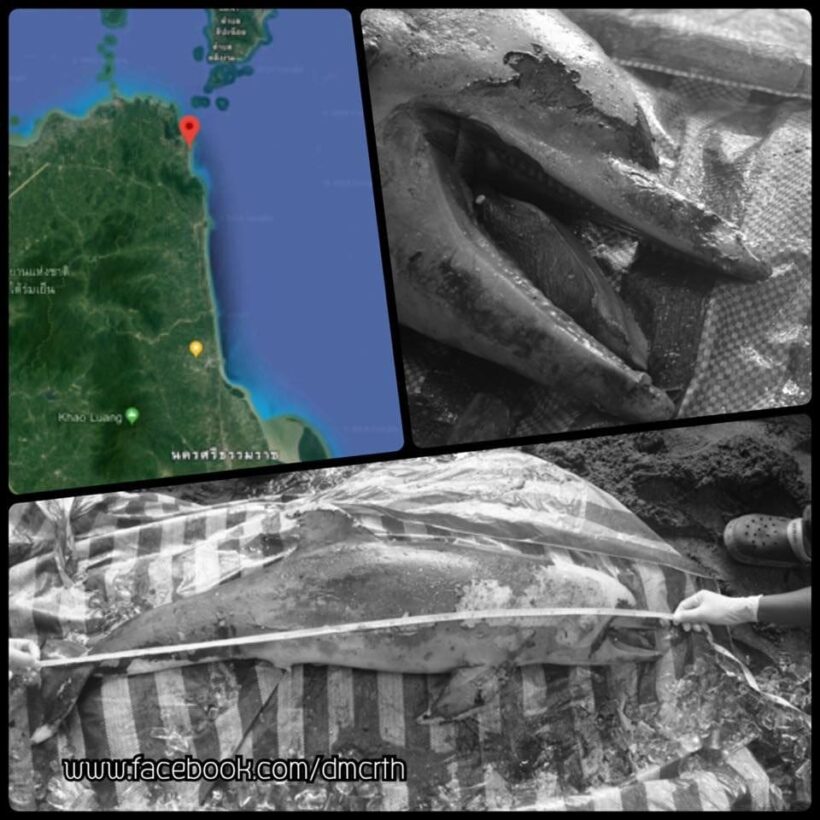 PHOTO: DMCR
Following Sunday's discovery of a dead porpoise on Sunday, a bottlenose dolphin has been found dead on a beach in Nakhon Si Thammarat as well following last Friday's storm.
The Department of Marine and Coastal Resources (DMCR) reports that they were informed yesterday by Vachirapong Sakunrat who found the dead dolphin at Nadan Beach in Khanom, Nakhon Si Thammarat.
DMCR Officials found that it was a female bottlenose dolphin, 1.2 metres long. They believe that the dolphin had been dead for at least five days before it was found.
Dry blood was found on its head and internal organs had already started to rot. It is believed that the dolphin probably died after getting lost or separated from its mother. A DNA test is being conducted for further conclusions about its origins and cause of death.
A Finless porpoise was found dead on a beach in Nakhon Si Thammarat over the weekend following last Friday's storm.
Read more about that discovery HERE.


Read more headlines, reports & breaking news in South Thailand. Or catch up on your Thailand news.
No sign of concrete policies for conflict in the far South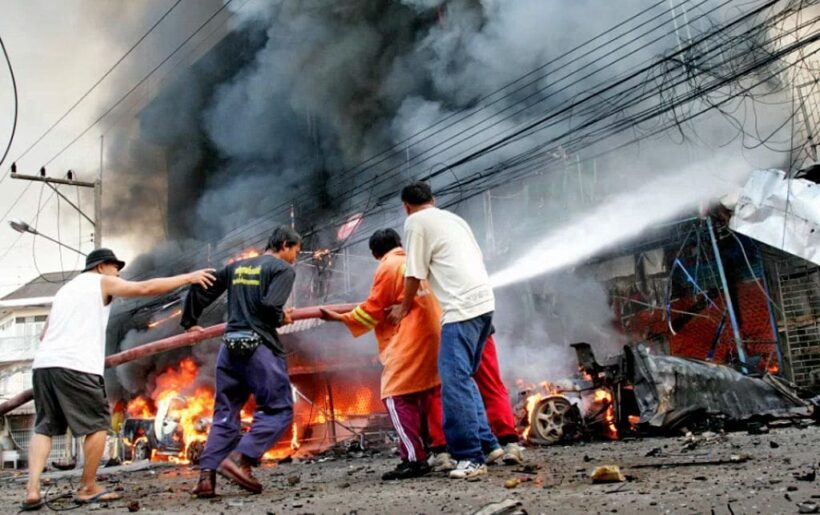 Parties offer few if any answers for a 15 year old deadly insurgency that successive governments have failed to quell.

Peace and conflict have never been significant parts of any political party platform in Thailand. This is because a sustainable solution calls for long-term commitment to a policy that could prove to be politically costly.

Lasting peace requires self-reflection on the part of both the state and society. Policymakers have to rethink the policy of assimilation that has so far been rejected by the Malay Muslim populace of the southern border provinces because it comes at the expense of their cultural and religious identity.

Full-fledged armed insurgency erupted in the far South in the 1960s, some 50 years after the signing of the Anglo-Siam Treaty that defined our current political borders.

There was a brief calm in the 1990s, but the absence of violence did not mean peace. A new generation of militants was being groomed by the Barisan Revolusi Nasional (BRN) and this time the separatists did not look to Arab countries for financial support and training, but developed their own resources at the grassroots level.

BRN fighters surfaced in 2001, only to be dismissed by then-prime minister Thaksin Shinawatra as "sparrow bandits". That characterisation changed on January 4, 2004, when scores of armed insurgents raided an Army battalion in Narathiwat and stole more than 350 military weapons.

Successive governments have been dabbling in peace initiatives, but none succeeded in getting the BRN – which gives all of the armed combatants their orders – to participate in talks.

At a recent public forum in Bangkok organised by Amnesty International, Pauline Ngarmpring, the Mahachon Party's transgender candidate for PM, spoke in terms noticeably absent from the Democrat and Pheu Thai speeches – mutual respect, peaceful coexistence and cultural diversity.

The Future Forward Party's representative blamed the 15 years of discord in the South on government mishandling and mistreatment of citizens. There is some truth to this, but it overlooks the fact that the Malays of Patani – the three border provinces – see themselves as having a unique identity that defies full assimilation.

The parties contesting Sunday's election have generally been careful about the issue as they seek to impress both Muslim and Buddhist voters.

Future Forward has risked campaigning for a reduced military presence in the South and insisted that the diplomacy of give and take be the guide in peace talks.

Canvassing for votes

Political canvassers can earn a lot of money in the far South. From shady warlords and influential figures to Muslim clerics and community leaders, the canvassers have particular attributes or profile in common. All they need to do to succeed is connect with the voters.

Future Forward has scorned the deployment of canvassers, though, dismissing it as part of the patronage system they vow to curtail.

In the 2011 election campaign, all parties but one promised to give the Malay-speaking region "special administrative status". The Democrats made no such pledge and still won 11 of the 12 available seats.

In this campaign, no one is repeating the promise.

The Pheu Thai Party promised special status in 2011 and won the national election, but then reneged on it once in government. It only served to convince the southerners that promises given them can be broken at no political cost to the one making the pledge.

Seeking cultural identity

Despite the obvious religious connotations, the conflict is still largely ethno-nationalistic in nature, though the authorities have often tried to get Muslim clerics to condemn the violence on religious grounds. The clerics who do so then face the wrath of the combatants. (There are, of course, also religious leaders who say the BRN is justified in taking up arms against the state.)

Prachachat, the so-called "Muslim party" led by Wan Muhammed Noor Matha, a wily politician and close ally of |Thaksin, has had both Islam and multiculturalism prominent in its campaigning. So far, though, there has been no elaboration on context or intent.

Nor has any party broached last year's hijab row at Anuban Pattani Elementary School, in which 20 Buddhist teachers walked off the job because Muslim girls came to class wearing headscarves.

About 85 per cent of the region's two million residents identify themselves as Malay Muslim, not Thai. The teachers seemed to wish to remind the Malays of Patani that they're a defeated people and must abandon traditions and assimilate as citizens of Thailand.

Thus espousing the common denominator remains the safest track to electoral victory. Politicians know that most voters respond to patriotic evocations of "Thainess".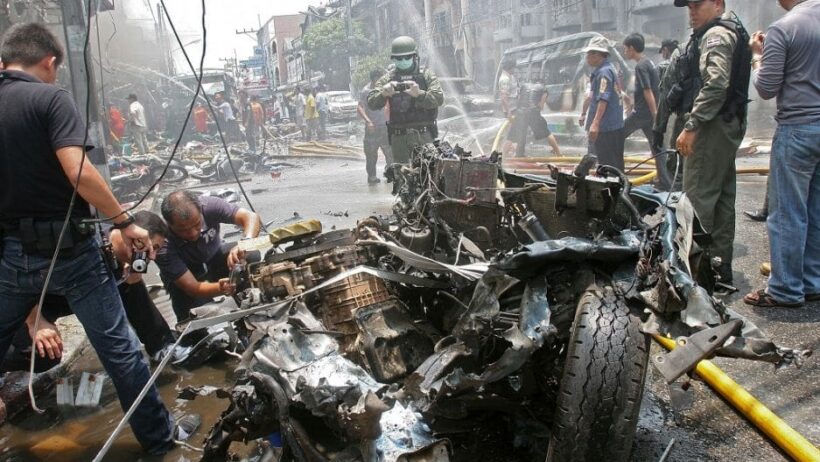 SOURCE: The Nation
Dead dugong washed up on Trang Beach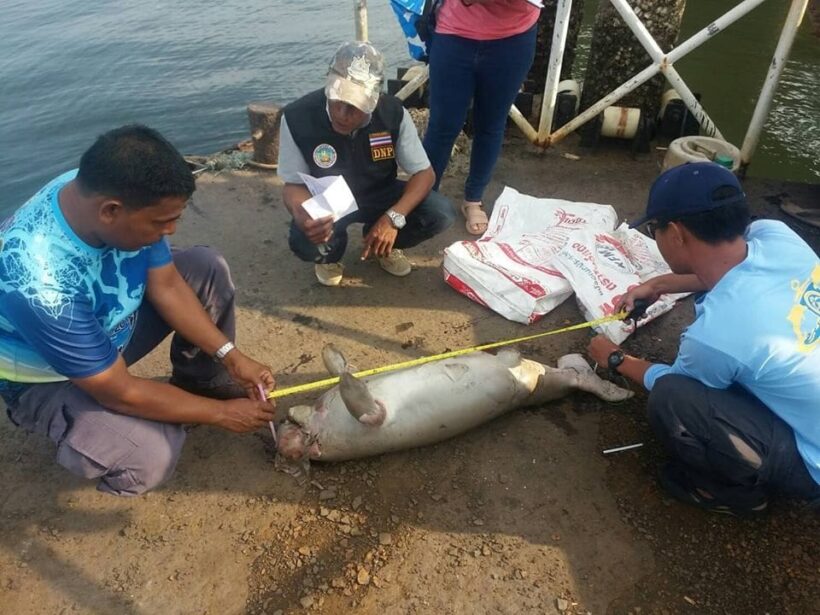 PHOTOS: DNP
A dead dugong which was washed up on a beach in Trang today has been sent to Phuket Marine Biological Centre for further examination.
The Department of National Parks, Wildlife and Plant Conservation reports that  Chaiyapruek Weerapong, the head of Mu Koh Libong Non-Hunting Area in Trang was notified that the dugong was washed up on the beach on Koh Lao Leang.
The male dugong is 115 centimetres long, 75 centimetres wide and weighs around 20 kilograms. The dugong has now been sent to the Phuket Marine Biological Centre to find the cause of death.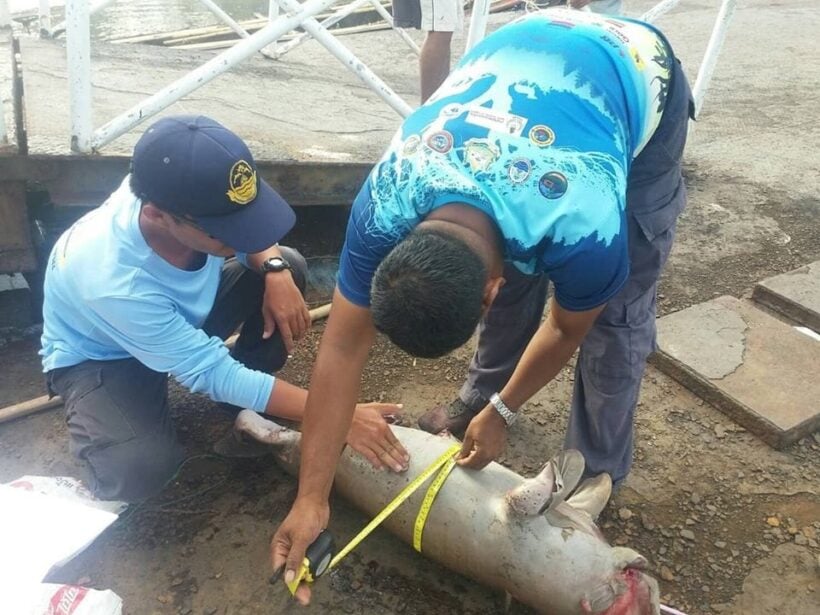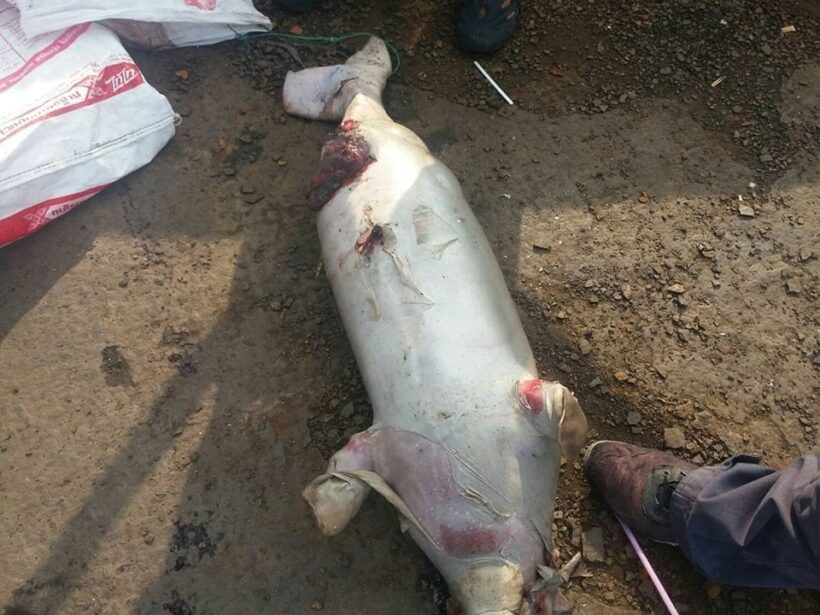 Massive petrol smuggling network uncovered in South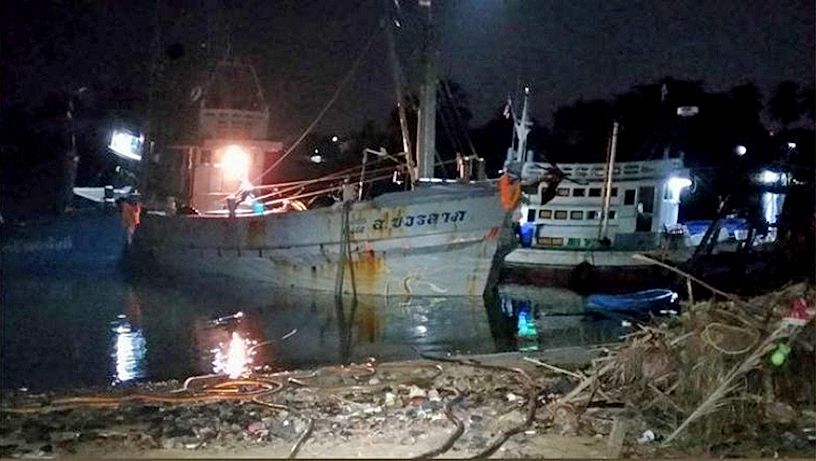 by Krissana Thiwatsirikul
PHOTO: Facebook/Thai News Agency 
Thirteen people have been arrested following the largest seizure of smuggled petrol in the South in years.
Soldiers and paramilitary rangers intercepted 290,000 litres of petrol being smuggled at a pier in Nakhon Si Thammarat's Tha Sala district after a stake-out this morning. Customs and excise officials inspected the petrol and vehicles before handing the matter and the suspects over to the police.

Two modified 20 metre vessels, the Ore Feungfa and Khajornlarp, docked at the pier with 290,000 litres of gasoline in their holds. Officials also impounded four 18-wheel trucks and a six-wheel truck parked nearby ready to take on the shipment.

The 13 suspects apprehended included the boats' skippers and crewmembers and the truck drivers. Several boat crewmembers jumped into the sea and escaped arrest.

Officials claimed that Somsak Narongdech, skipper of the Ore Feungfa, confessed he had received the shipment in international waters and was going to offload it to the trucks, but he didn't know the final destination. He reportedly said he handled six or seven such shipments a month.

Yothin Pengsawat, driver of one of the 18-wheel trucks, purportedly said he was supposed to take the petrol to a customer in Nakhon Sawan.

STORY: The Nation