Unsecured pickup falls off of ferry bound for Phuket
In another case of a truck ending up in the ocean, a pickup truck is getting an unscheduled washing after it rolled off a ferry leaving Phang Nga Island bound for Phuket on Wednesday afternoon. The truck, which was unsecured, quickly sank and remains on the seabed.
The owner of the inter-island ferry has agreed to compensate the owner of the truck.
Wiwat Chidcherdwong, the Phuket Marine Office chief, says the pickup truck owner did not apply the hand brake after parking it on the ferry at Koh Yao, and added that the boat crew forgot to secure it with deck blocks.
"Crew members tried unsuccessfully to salvage the floating truck after it fell into the sea, but it sank."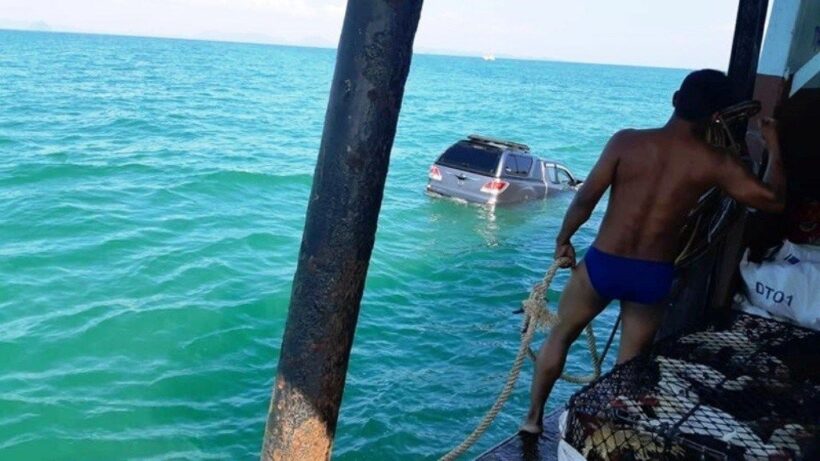 A spokesman for the Marine Police reports that rough seas may have tipped the vehicle from the deck. The pickup is still on the sea floor with a buoy attached, warning boats to keep clear.
SOURCE: The Chiang Rai Times
Keep in contact with The Thaiger by following our
Facebook page
.
Phuket calls for immediate government help over coronavirus impact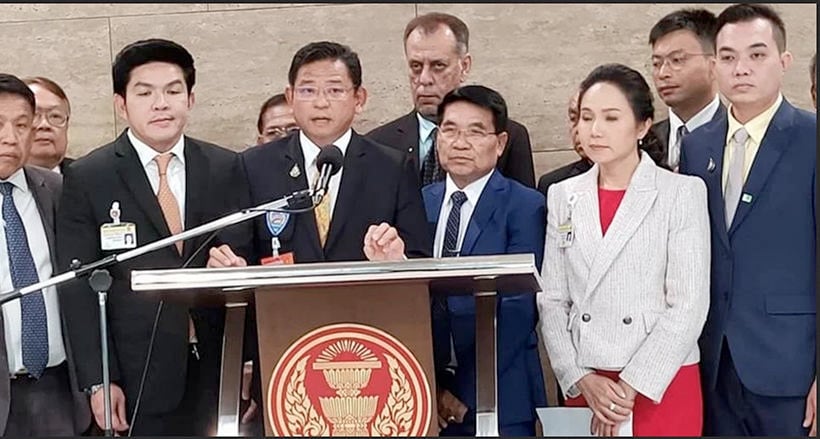 Phuket's Chamber of Commerce has asked the Thai govenment for swift action to help cope with the economic impact of the COVID-19 coronavirus, particularly on tourism. According to Chamber president Thanusak Phungdet:
"I explained to Tourism Committee President Surasak Phanchalernworakul about the situation and how coronavirus is affecting tourism and business in Phuket. I requested them to share this information with the PM and other relevant officers in Parliament. The situation is much worse than the government knows."
Thanusak told reporters that he met yesterday with Vice Chairman of the Standing Committee on Tourism and Phuket MP Nattee Thinsakhu; Thai Hotels Association Vice President Kongsak Khoopongsakorn; Phuket Tourism Council President Sarayut Mallam, and other Phuket tourism industry representatives to try to find a solution to crisis.
"The Phuket private sector has been massively impacted by COVID-19. I'm not sure if the Government is aware of the situation as they have not yet visited to see the problems firsthand."
"It has drastically affected tourism-related businesses. Many staff have been forced to take a pay cut, although the cost of living cost here remains the same. If this situation lasts six to 10 months, Phuket may well become an empty island."
Thanusak lamented the absence of Chinese tourists, noting that some 20 hotels on the island have "temporarily" closed.
"Many boats and buses are not being used, [and are] parked and empty. Currently we have only 50% of the usual number of European tourists, and it will go down to around 30% next month, and possibly continue to decrease to zero. This situation is out of the hands of the private sector and local administrative officers."
"We want government support for the tourism sector here, to help unemployed staff and to attract Thai people to come to Phuket in order to support local business and help everyone."
Thanusak says he has requested help from the Minister of Tourism and wants swift action to safeguard Phuket's standing as the second highest income-generating province in the country.
"It is worrying that the Government [does] not know the real impact of this bad situation. [The] Government have not yet come to Phuket. It may be because nobody has sent information about the coronavirus and its impact. Governors have to see the truth and listen to people's complaints."
As of today, Thailand's toal confirmed cases of the COVID-19 coronavirus remain steady at 35, 17 of whom have made full recoveries and been discharged from hospital. Thailand has reported no fatalities from the virus, and no case has been reported in Phuket.
SOURCE: The Phuket News
Keep in contact with The Thaiger by following our
Facebook page
.
American man arrested for theft at Phuket mall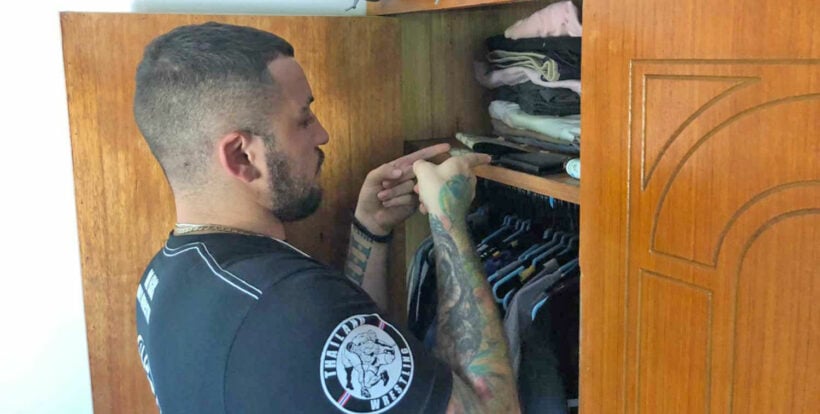 An American man has been arrested for theft after allegedly stealing three designer wallets from a shop at Phuket's Central Floresta shopping mall. Twenty-one year old Christopher Braman was arrested at the shopping centre in tambon Ratsada on charges of theft and overstaying his visa, police said yesterday.
After the arrest, police took Braman him to his rented room in tambon Chalong, where they found three Gucci wallets.
Kanthima Niyakit, 37, manager of the Gucci shop at Central Phuket Floresta, had earlier filed a complaint with accusing a male foreigner of stealing three Gucci wallets from her shop on Wednesday night. The stolen items were a brown wallet, priced at 15,500 baht, a tiger-print wallet worth 13,440 baht, and a bee-print wallet valued at 14,100 baht.
Police examined CCTV footage at the shop and tracked down the suspect, who was caught while walking at the mall on Thursday afternoon.
SOURCE: Bangkok Post
Keep in contact with The Thaiger by following our
Facebook page
.
Unemployment rises 34% in Phuket due to virus's impact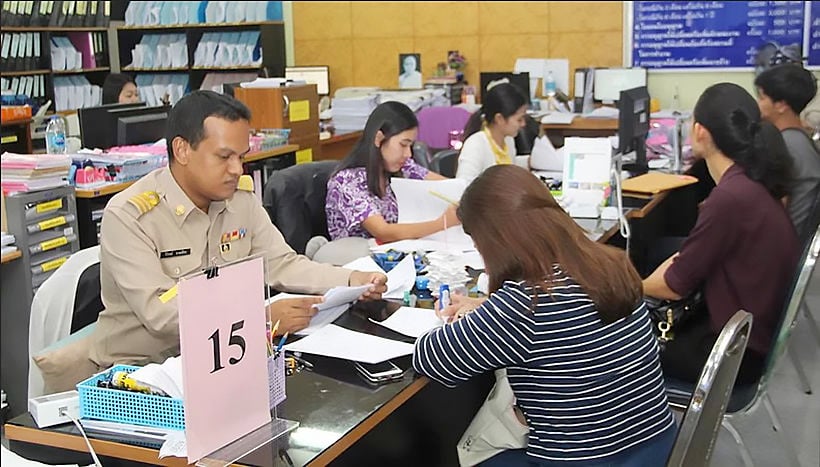 Unemployment on the resort island of Phuket is up 34% year on year due the impact of the COVID-19 coronavirus outbreak, according to the Phuket Provincial Employment Office (PPEO).
"After Chinese government banned their citizens from travel abroad because of COVID-19, the number of people coming to register as unemployed has been rising quickly. About 80 people come to register as unemployed every day. In total about 1,000 people registered as unemployed between January 26 and February 20. They all used to work in the hospitality industry, as tour guides, hotel staff or boat drivers."
The rise marks a 34% increase on the number of people formally registered as unemployed compared with the same period last year.
PPEO spokeswoman Thatkwan Surin told reporters that "Staff of hotels, tour operators and restaurants that opened especially to serve Chinese tourists are the main ones affected, as their companies have lost their main source of income and need to cut costs" The spike in Phuket's jobless has created a surplus of qualified candidates, according to Thatkwan.
"The PPEO currently has only 112 vacancies recorded in our system, with 335 people qualified for those positions. We have helped those people seeking work by registering them to receive compensation from social security, suggesting new jobs to them and we will hold a job market event on March 15."
"At the event, there will be more than 40 vacancies available, but that will be for around 1,000 people to apply for."
(The Thaiger thinks this statistic of 34% sounds extremely high and will follow up the numbers reported in Phuket News with the PPEO.)
SOURCE: The Phuket News
Keep in contact with The Thaiger by following our
Facebook page
.