Phuket
Phuket Vegetarian processions continue – Day Three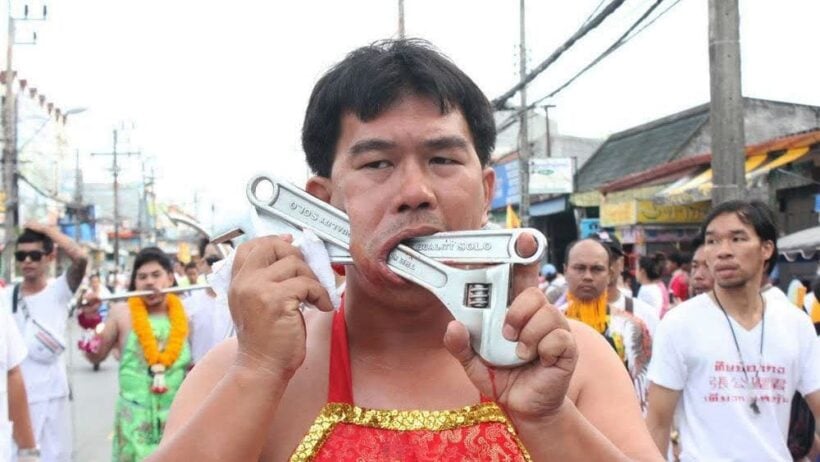 The Phuket vegetarian street processions continue to amaze, thrill and scare spectators. Thais, expats and foreign tourists are enjoyed watching and participating in some of the processions on day three.
The festival will run until October 17 this year. Read more about the launch of this year's vegetarian festival HERE.
Today was the third day of street processions around Phuket Town. The first shrine that held street processions today was the Samkong Shrine. The procession made its way this morning along Yaowarat Road and in Old Phuket Town streets, an important Chinese community in the town's history.
There are many male and females who become spirit mediums or Ma Song who lead many of the processions. Many weapons and tools, such as anchors, knifes and tea pot are used to pierce the faces and bodies of the 'possessed' Ma Song.
Emergency responders follow the processions these days as some of the Ma Song can lose quite a lot of blood during their acts of extreme piercings.
Here we go with today's more seriously committed Ma Song leading up the processions.