Phuket
Canadian tourist in hospital after falling from an elephant ride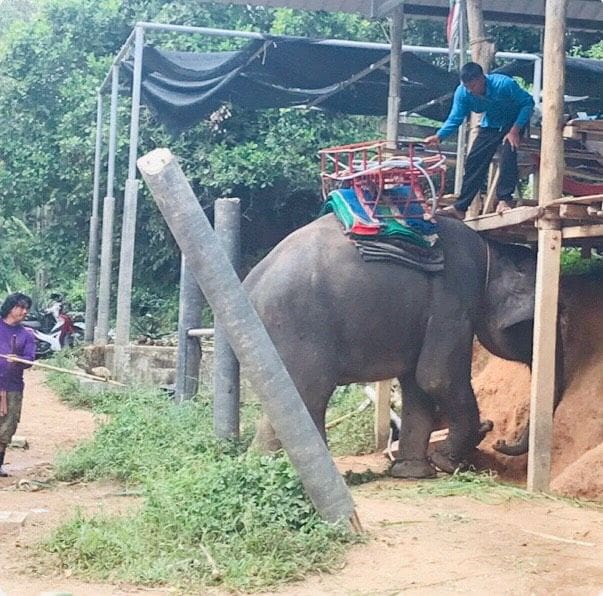 Chalong Police have headed to the scene of an incident at an elephant camp near Nark Kerd Hill in Chalong at 2.15pm yesterday.
Police and rescue workers arrived to find a 38 year old female Canadian tourist who has sustained left leg injuries and was taken to the Bangkok Hospital Phuket.
Wirawit Pakprom, the elephant's mahout, told police that the female tourist was with a male friend. They were both on a 16 year old male elephant name 'Plai Benz' ('Plai' a Thai word used to put in front of the elephant's name).
The initial report says, while they were just 80 metres from the elephant mounting point, 'Plai Benz' was eating a pineapple on the side of the route. The elephant shook its body while the female tourist was taking photos. She wasn't holding onto the chair on the elephant's back.
"She fell to the ground. 'Plai Benz panicked. So he used his trunk and pushed on the tourist's left leg."
Chalong Police went to the hospital where the female tourist was already being treated. The elephant camp says they will pay for the tourist's medical fees. Police are continuing their investigation.