64 year old Singaporean found dead in Thalang, Phuket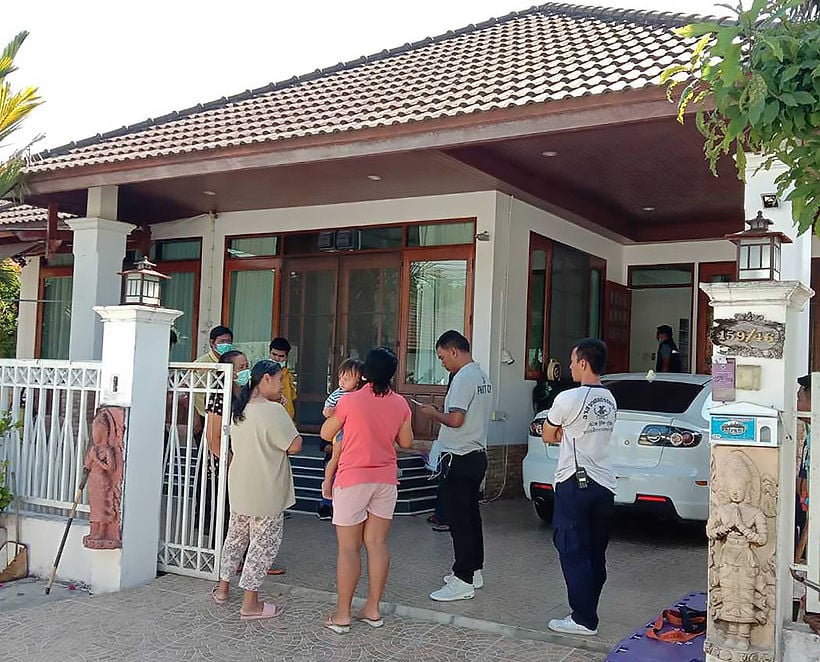 A 64 year old Singaporean man was found dead inside a house in Phuket's Thalang district on Thursday morning. Police say they were called to Yucharoen housing estate by neighbours who found the man dead in his bathroom. The man's name is being withheld pending notification of relatives.
Police say there were no bruises on the man's body and that it appears he had been dead for at least 3 days before his body was found. They also found his will in the bedroom, according to the Bangkok Post.
A neighbour living opposite told police she had taken food to the man and chatted with him last Monday, but on Thursday she went to his house again and there was no response to her knocking. She said she could hear water running inside the house and called her husband.They found their Singaporean neighbour decease inside the bathroom.
Police suspect he died of a yet-unspecified illness.
SOURCE: The Bangkok Post
Keep in contact with The Thaiger by following our
Facebook page
.
After 32 years, legendary Phuket eatery Baan Rim Pa is on the move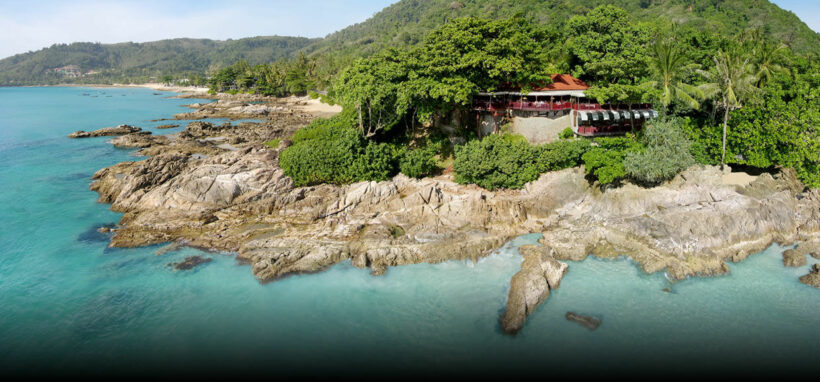 But not too far! One of Phuket's most iconic restaurants, a firm local favourite, Baan Rim Pa, is moving after 32 years. The multi-award-winning bastion of the resort island's dining scene, long located in Patong, will be absorbed into its newer location farther north in Kalim, while its daughter outlets, Da Maurizio and Joes Downstairs will be shuttered. Baan Rim Pa Group's executive manager & marketing director Sue Ultmann explained in an email to patrons yesterday:
"The original Baan Rim Pa restaurant opened as a 32-seat restaurant well over 30 years ago, it then grew into a 200-seat restaurant. After a few years came Da Maurizio Beach Side (originally "Bar Ristorante"), and for those who remember, then came Otowa Japanese restaurant which changed into Joe's Downstairs around 15 years ago."
"Over the years we have been delighted to welcome guests from around the world. However, times change and although we extended our lease over the years, the final lease has now expired."
"We will be closing the operation at Da Maurizio Beach Side and Joe's Downstairs, Baan Rim Pa Patong on April 1 will move 1.9km north to its new location and merge with Baan Rim Pa Kalim, located opposite Kalima Resort & Spa, which the group built, opened and have been operating for the past four years."
The newer location, based on the same design and ambience of the older Band Rim Pa in Patong, is just a kilometre up the road towards Kamala, with a stunning location looking back at the Patong Skyline and out to Phuket's sunsets.
"If you haven't already visited, I can promise a magnificent location which offers everything the same, and more as the current location… panoramic sea views, piano bar, extensive wine cellar, amazing cocktails, exceptional Royal Thai cuisine and of course our wonderful team to take care of you."
Da Maurizio Beach Side closes this Friday, and Joe's Downstairs will close Tuesday, March 31. Baan Rim Pa Patong will relocate on April 1, 2020.
"Hopefully you will have time to visit our restaurants before the changes, and we look forward to seeing you at Baan Rim Pa's new location 294/4 Prabaramee Rd, Kalim, in the future."
"The management and team would like to thank you for the support over the years and look forward to seeing you soon."
Keep in contact with The Thaiger by following our
Facebook page
.
British sailor, adrift for 3 days, rescued by Thai navy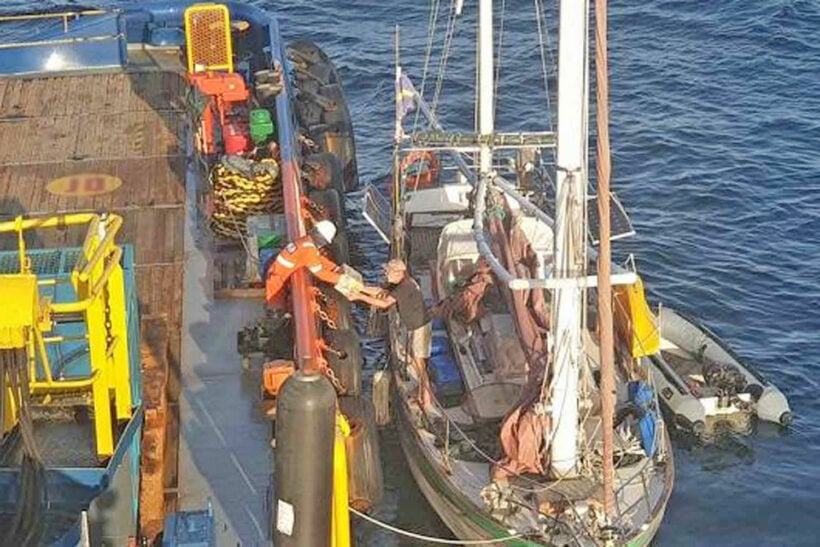 A British man had to be towed to shore along with his sailboat after the craft's motor broke down off Phuket, leaving him adrift for three days before he was rescued.
The operations centre of the 3rd Naval Area in Phuket got a request from the cargo ship Miclyn Endurance yesterday afternoon to help a sailboat, the Pollen Path, which was spotted helplessly drifting at sea, about 40 nautical miles from Phuket.
The area commander said a navy patrol boat, Tor 232, left about 7:30pm to assist the stranded sailboat. The patrol boat met the cargo ship about 10:30pm and was directed to the sailboat, finding it about 20 minutes later.
The Tor 232 towed the Pollen Path to shore, arriving at the pier of the naval operation centre in Phuket at 9.30am today.
SOURCE: Bangkok Post
Keep in contact with The Thaiger by following our
Facebook page
.
17 kids rescued in Phuket human-trafficking raids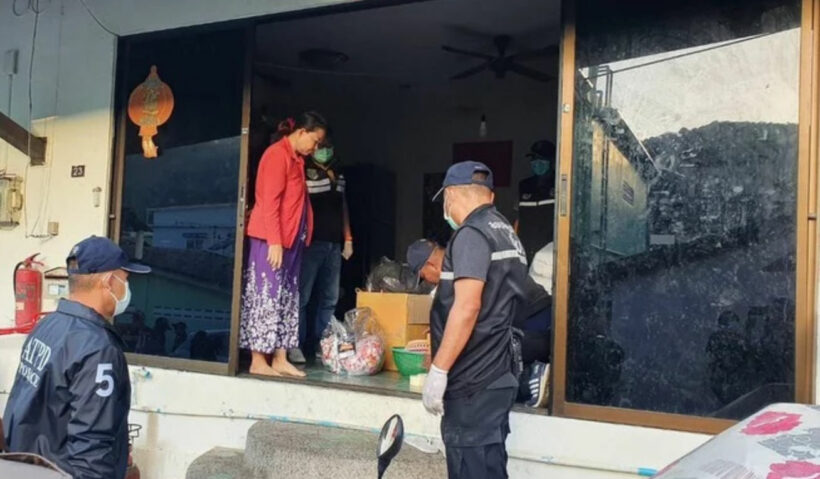 "All 17 children were Cambodian and were taken to the Phuket Shelter for Children and Families on Koh Siray."
Thai police have taken 17 children into protective custody after a series of coordinated raids in Patong. They say the children were being exploited by a human trafficking gang, who beat them with a wire clothes hanger if they did bring home enough money. Jaruwat Waisaya, an assistant to national police chief Chakthip Chaijinda, told a press conference in Phuket Town yesterday that the children were taken into protection after raids at four locations in Patong
Officers from the Anti-Human Trafficking Division of the Royal Thai Police first raided a home in Patong's Soi Sila Uthit,where they arrested foreign national Ngo Sun, aged 33, whose nationality was not disclosed, and Thai national 22 year old Suphattra Charoensuk, originally from Koh Samui. Both were wanted on an arrest warrant issued on Friday.
At the house, police found three children and equipment for making flower garlands, which the children were forced to sell. Officers took 14 more children into protection at three other houses, where they also also found equipment for making garlands.
All 17 children were Cambodian and were taken to the Phuket Shelter for Children and Families on Koh Siray, according to Jaruwat.
"Officers will attempt to track down their parents. From questioning, the children were 'hired' by a group of foreigners. They told the children's parents that they would take the children to work and pay the parents 5,000 baht per month."
"After parents agreed, they brought the children into Thailand through jungle paths then came to Phuket. They rent houses where they stayed with the children and had children sell items on the beach. Some of the children are younger than 15 years old. They did not have any days off, and some of them worked from the morning until midnight."
"They did not receive any money from the things they sold. If they could not reach the daily target, which was around 3,000 baht, they were hit with a clothes hanger and forced to work until they did. The investigation began when some of the children could not bear the beatings anymore and fled to other provinces."
The suspects will be charged with human trafficking.
Throughout a mediaconference, Jaruwat made no mention of any involvement by Patong Police in the raids or the investigation. But Akkanit Danpitaksan, who took the post of Patong Police Chief on January 1, was present throughout.
SOURCE: The Phuket News
Keep in contact with The Thaiger by following our
Facebook page
.