43 foreign Phuket tourists saved after speedboat capsizes on way to Koh Phi Phi – VIDEO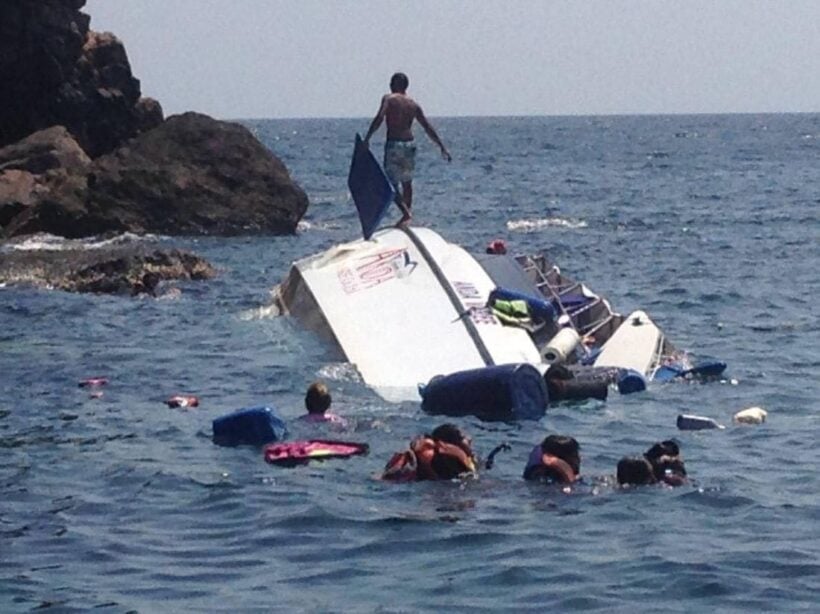 VIDEO: อันดาวารี
43 foreign tourists from Phuket have been saved after water started pouring into a speedboat they were travelling in and capsized on the way to Koh Phi Phi.
At 11.40 am yesterday a speedboat named 'Apitsada 1' with 43 foreign tourists and two Thai guides, left from Chalong Pier to Koh Mai Thon and Koh Phi Phi.
When they were between Koh Dokmai (Flower Island) and Koh Keaw (Green Island), about 9.2 nautical miles from Phi Phi, the boat captain discovered that the boat was getting heavier. Crew found water getting inside the vessel and eventually causing it to capsize. There were boats nearby to rescue all the passengers.
VIDEO from yesterday's rescue of passengers on their way to Koh Phi Phi. 43 passengers saved, all safe and returned to Phuket's shores. Full story here… https://thethaiger.com/news/phuket/43-foreign-phuket-tourists-saved-after-speedboat-capsizes-on-way-to-koh-phi-phi

Posted by The Thaiger Radio on Friday, January 25, 2019


Read more headlines, reports & breaking news in Phuket. Or catch up on your Thailand news.
Two arrested with 100 kilograms of kratom in Phuket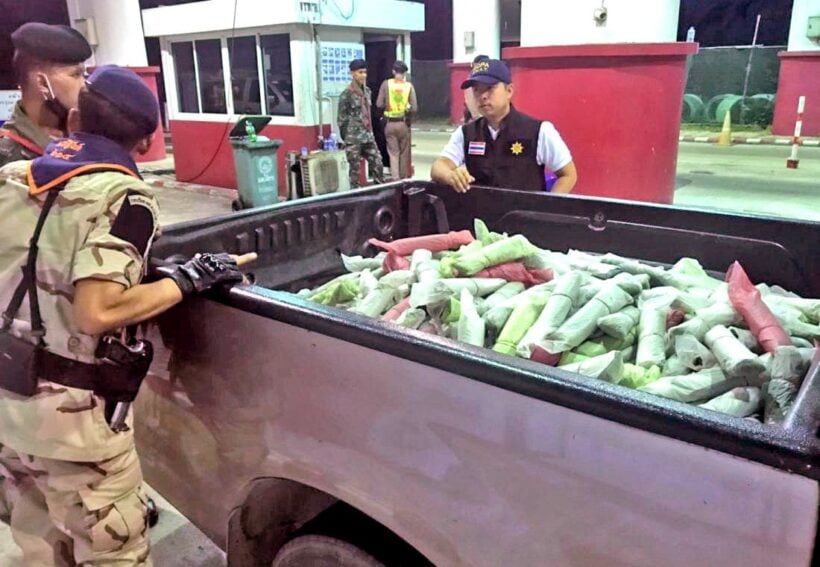 Two men have been arrested carrying 100 kilogram of kratom leaves at the Phuket Checkpoint early this morning.
A team of officers at the Phuket checkpoint arrested the two Thai men: 49 year old Natee Martmanang from Songkhla and 34 year old Tanan Chotchuang from Satun.
They were arrested while coming through the checkpoint at the north end of Phuket in a pickup truck. Officers seized 100 kilograms of kratom leaves.
They have been taken to the Tha Chatchai Police Station and charged with illegal possession of a Category 5 Drugs with intent to sell.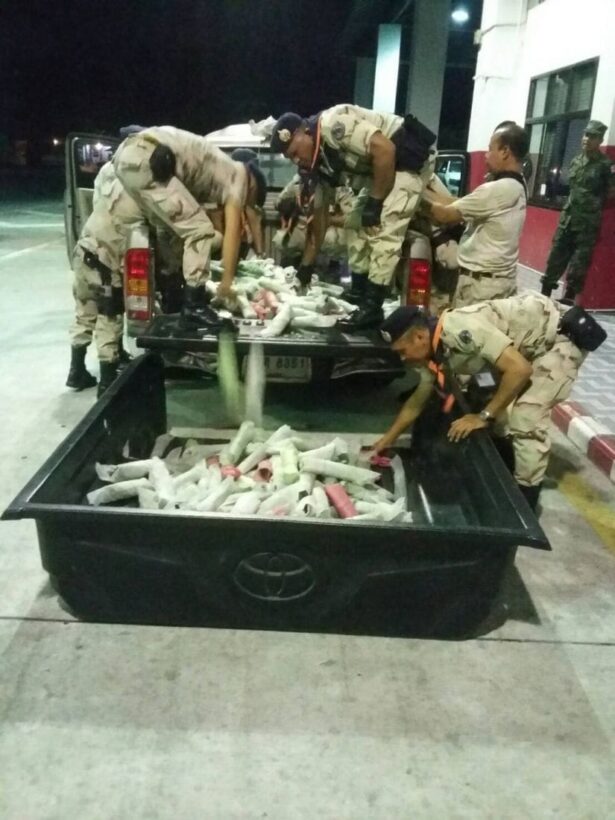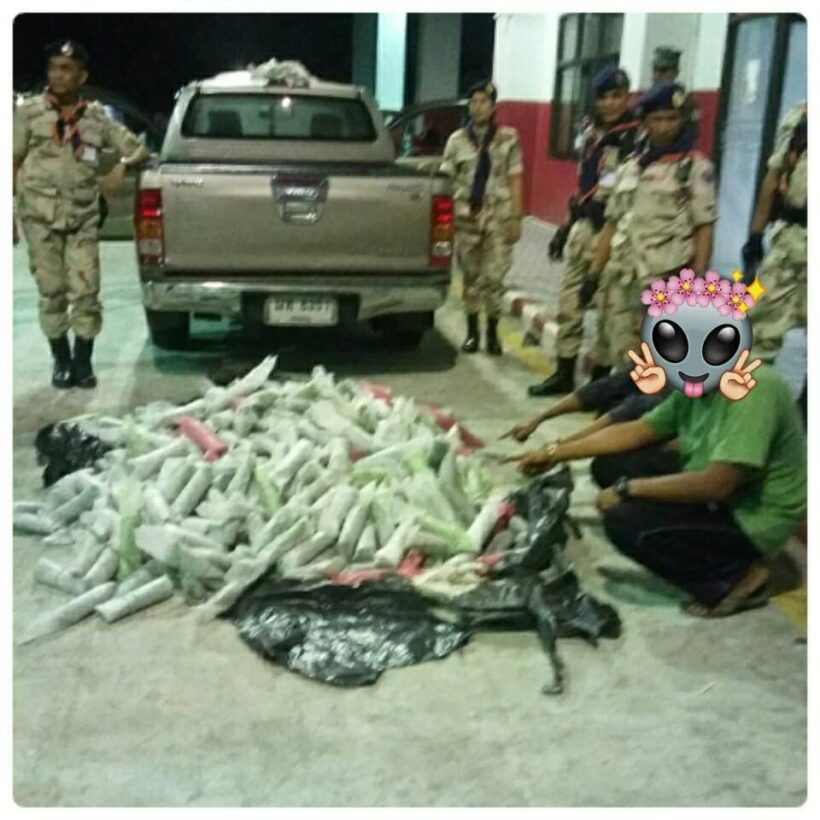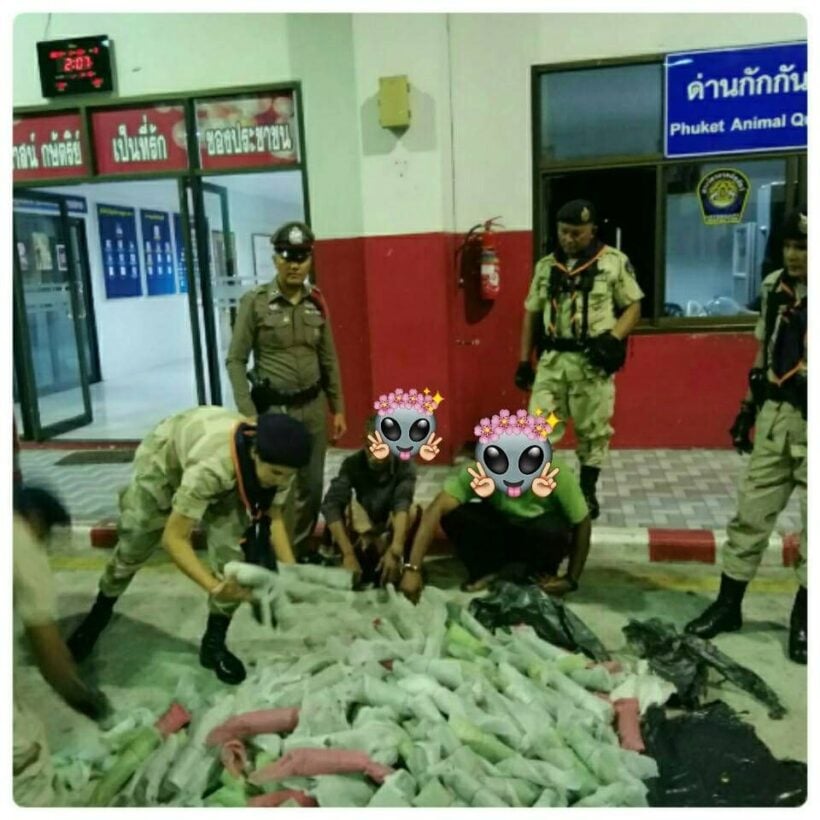 Motorbike driver dies after slamming into the back of a parked bus, Phuket

A motorbike driver has died after colliding with the rear of a parked bus on the side of the road in Thalang this morning.
Thalang Police say the incident happened at 5am on Sanambin Mueangmai Road (4026) which is about 200 metres from the Thalang Technical College.
Police and emergency responders arrived to find the parked bus. Embedded into the rear panels of the bus they found a motorbike and the body of a Thai man identified as 21 year old Rittchai Taokong. His body was taken to the Thalang Hospital
Thalang Police report that the bus driver, 59 year old Adul Pidjanan, had parked the bus on the side of the road. The motorbike, travelling at high speed, collided with the rear end of the bus.
Police are continuing their investigation and examining available CCTV.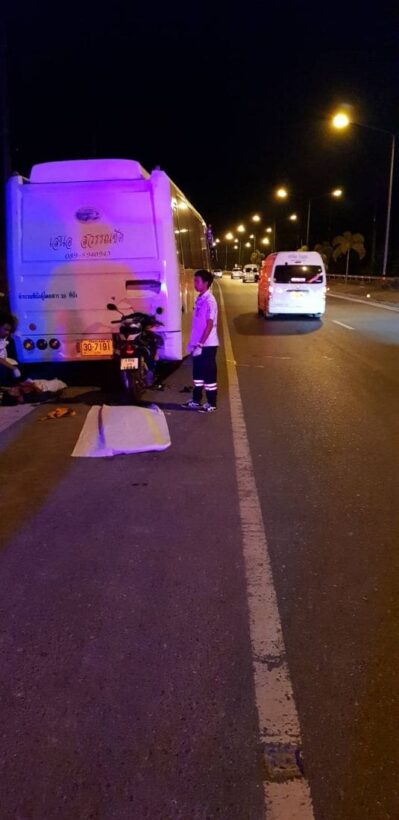 Baby Risso's Dolphin rescued at Railay Beach in Krabi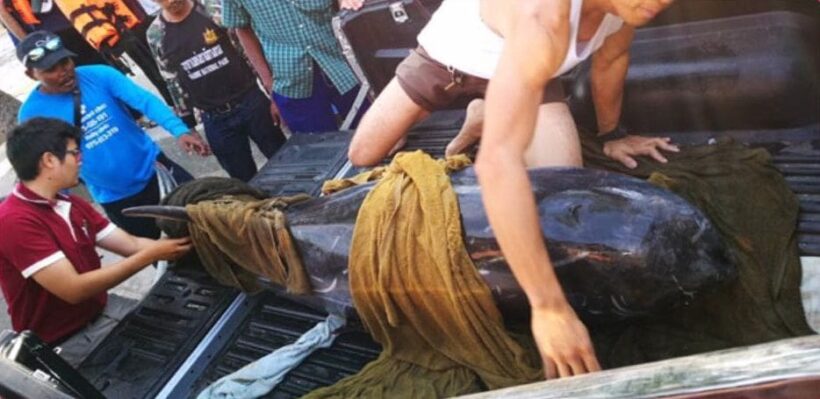 PHOTO: DMCR
A baby Risso's Dolphin has been rescued after being found on Railay Beach in Krabi on Sunday.
Officials at the Department of Marine and Coastal Resources (DMCR) were notified that the baby dolphin was found of the east end of Railay Beach.
The DMCR says that the species is a baby Risso's dolphin. This one is 250 centimetres long and weighs about 100 kilograms. The dolphin was weak and unable to swim by itself.
Wounds have been found around its head which marine staff believe was caused from being battered as it washed up onto the beach by waves.
The dolphin was taken to the Phuket Marine Biology Centre (PMBC) where it's receiving love, attention and further treatment.
Risso's dolphin is the only species of dolphin in the genus Grampus. It is commonly known as the Monk dolphin among Taiwanese fishermen. Some of the closest related species to these dolphins include: pilot whales, pygmy killer whales, melon-headed whales, and false killer whales.