Thai Hi-So hits Thai celebrity in the face with a bottle at Pattaya club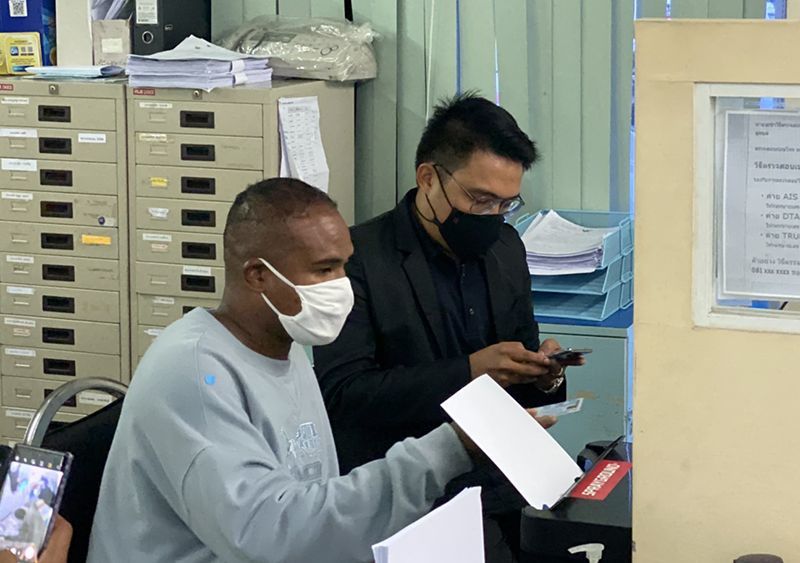 Celebrities at 10 paces. Police are investigating reports of a half-Thai 'celebrity' who has reported being hit in the face with a bottle at a nightclub in Pattaya. Thai media reports say that Jirat "Hiso Champ" Petnunthawong attacked openly gay 33 year old Rusameekae Fagerlund in a fit of jealousy. Jirat told police that he saw Rusameekae talking to his celeb girlfriend, Raknapak "Namwan" Wongtanatat.
Jirat, who calls himself "Champ_Fabrique" on his Instagram page, says… "I'm just an ordinary guy who loves aviation, yachts, music & private islands… definitely a workaholic."
Rusameekae claims he was assaulted by Jirat at the venue last Wednesday evening. Rusameekae later filed an official complaint with Pattaya City Police on Saturday. Pattaya police commented that Khun Rusameekae, together with his lawyer, provided additional testimony to them about the incident.
"We're continuing to investigate and gathering more witnesses as he pursues the case."
Rusameekae's lawyer Paisit Chakranont says that Rusameekae intended to pursue legal action against Jirat. Rusameekae has stated that he will post more thoughts on the matter this Wednesday.
Rusameekae, who has Senegalese, Thai, and American ancestry, is a talk show host and actor who was born in Chiang Rai and grew up in Thailand and Sweden. He married his longtime partner in Sweden in June last year.
Meanwhile Jirat has posted an apology on his Instagram account.
"Let me tell my side of the story. I must apologize to Khun Rusameekae for what happened. I did it out of haste and misunderstanding. I would like to take sole responsibility and blame."
Jirat had earlier owned the Fabrique & Bar Rouge bar in Chiang Mai, since closed.
Khaosod English says that Jirat is nicknamed "Hiso Champ" in Thai paparazzi and celebrity media for his "high-flying lifestyle and constant coverage" in the media of romantic involvement with other 'celebrities'. Jirat is the son of Chiang Mai hotel chain owner Worachat Petnunthawong. His mother Umpaipan Pankongcheun runs an aviation equipment company.
For his part, Rusameekae touts himself as the host of the "Dress My Love" show on Channel 3 and YouTube and owns the "Buay Rusameekae" brand of pickled plum, tamarind, banana, pineapple, and mango snacks.
SOURCE: Khaosod English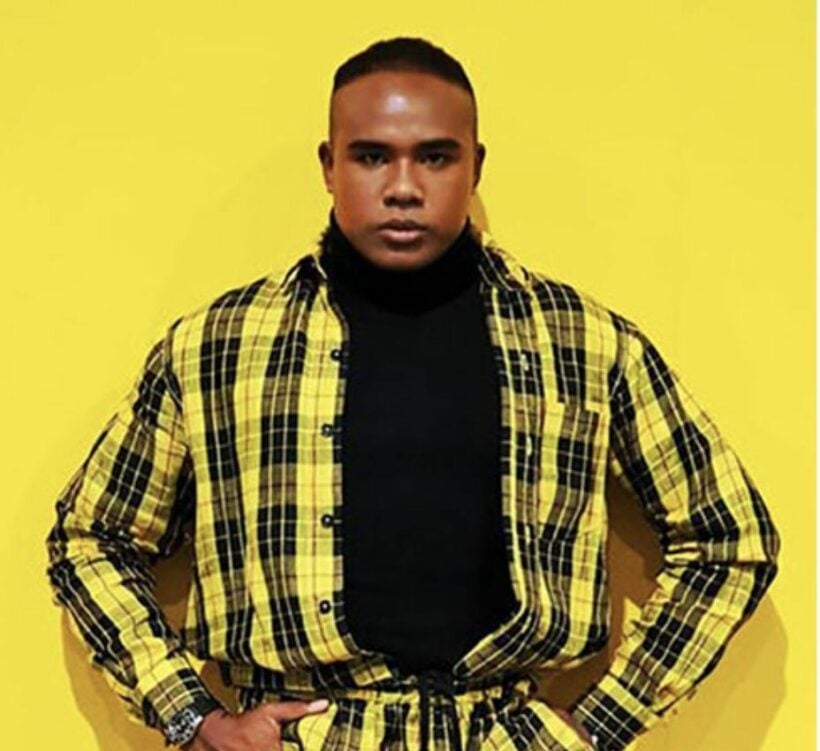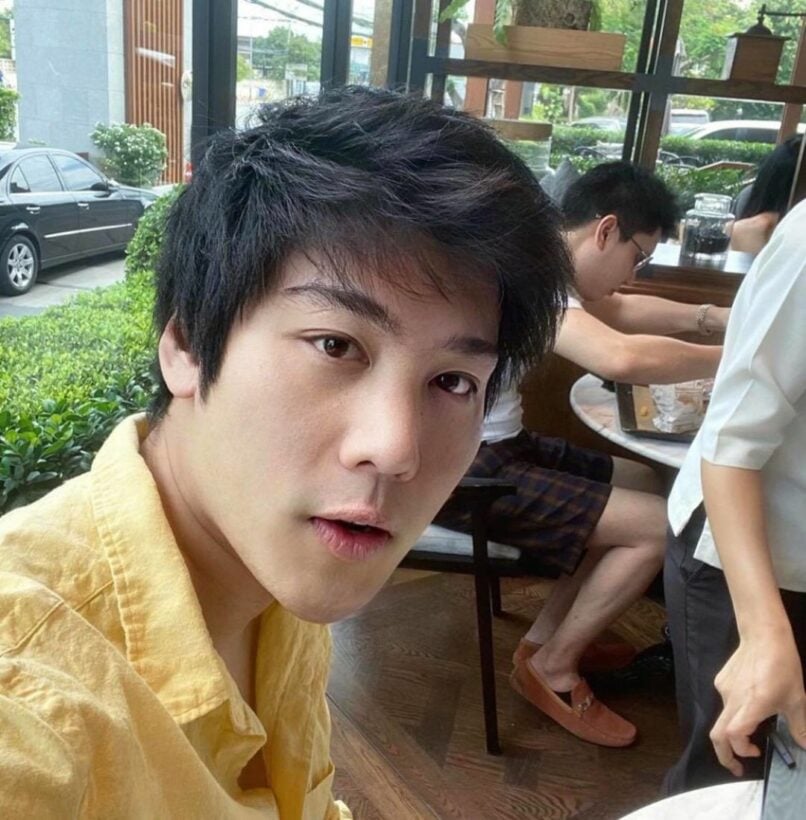 Keep in contact with The Thaiger by following our
Facebook page
.
Never miss out on future posts by
following The Thaiger
.
Baby's corpse found at garbage tip in Pattaya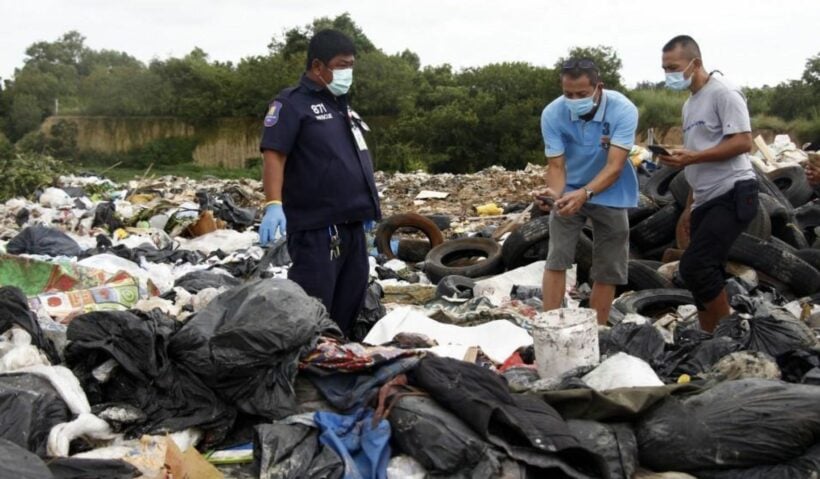 Pattaya residents made a grisly find today at the Nongprue Municipality tip this morning. Whilst digging for items they could recycle and sell, they discovered the dead body of a baby. Police are now launching an investigation for the individual responsible. Nongprue Police were notified of the discovery of the corpse of the newborn baby at the garbage dump at the Nongprue Municipality tip this morning.
Emergency responders arrived at the municipal garbage dump to find the body of the baby inside a black plastic bag amongst all the other garbage. 38 year old Sirithon Tapjeen, who made the horrifying discovery, told The Pattaya News that she and some associates were searching for plastic bottles to sell for recycling.
She says she "smelled something rotten before realising that it was a dead newborn baby".
Police are now trying to find the infant's mother and anyone associated with the dumping of the body at the site.
SOUCE: The Pattaya News
Keep in contact with The Thaiger by following our
Facebook page
.
Never miss out on future posts by
following The Thaiger
.
32 year old recovers in hospital after tiger attack in Pattaya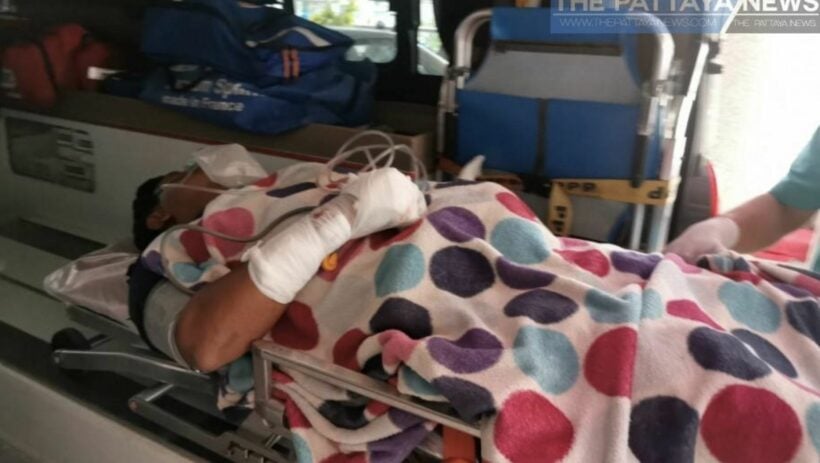 A 32 year old man is lucky to be alive after being attacked by a tiger yesterday whilst feeding it at the Elephant Kingdom park in Pattaya. Only quick action from park staff prevented the man from being mauled and killed by the animal. Emergency responders were called to the scene at around 3.30pm at the Elephant Kingdom in Huay Yai, Banglamung.
The injured man, named as Thitiphong Makkarom, suffered injuries to his legs, arms side of his face. He was rushed to hospital. Friends and fellow workers say that Thitiphong was feeding 3 tigers inside a cage as normal. The park has been closed due to the lack of tourists. They told reporters that Thitiphong had never had problems with these tigers before.
But one of the tigers "jumped" at the worker and started attacking him, apparently unprovoked. Nearby staff saw what was happening and rushed to help pull him away from the attacking tiger. Their quick action probably saved him from being killed.
The Elephant Kingdom Park has been closed since the start of the outbreak of the coronavirus in Thailand back in March. But staff have remained employed to continue feeding and taking care of the animals. The incident is now being investigated and police say they will interview Thitiphong when he is able to speak to them.
SOURCE: The Pattaya News
Keep in contact with The Thaiger by following our
Facebook page
.
Never miss out on future posts by
following The Thaiger
.
Russian in Pattaya offers 100,000 baht reward for missing cat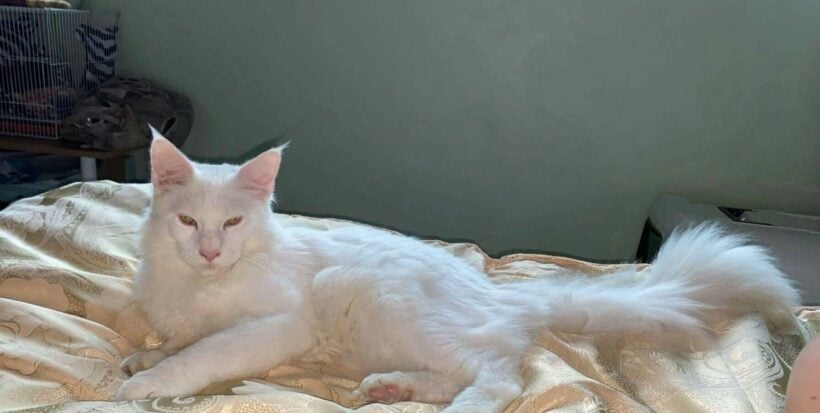 A Russian resident in Pattaya is offering a hefty reward for anyone who finds her missing 9 month old cat. The woman, 46 year old Oksana Kobzar met with Associated Pattaya Press today to send out the message of the reward for finding her beloved white Main Coon furry friend.
Kobzar says her treasured pussy left her house in Bang Lamung District in Chonburi Province earlier this week and her family has had no luck finding it. She says the cat is a rare breed in Thailand and she had bought it for her daughter's birthday. The long-time expat also noted that other cats have gone missing in her neighborhood in the past few months.
Below is the poster with information on how to contact Kobzar if the cat is found.
Catch upwith the latest daily "Thailand News Today" here on The Thaiger.
Keep in contact with The Thaiger by following our
Facebook page
.
Never miss out on future posts by
following The Thaiger
.