Sex training guru Anastasia and Russian compatriots on trial today in Bangkok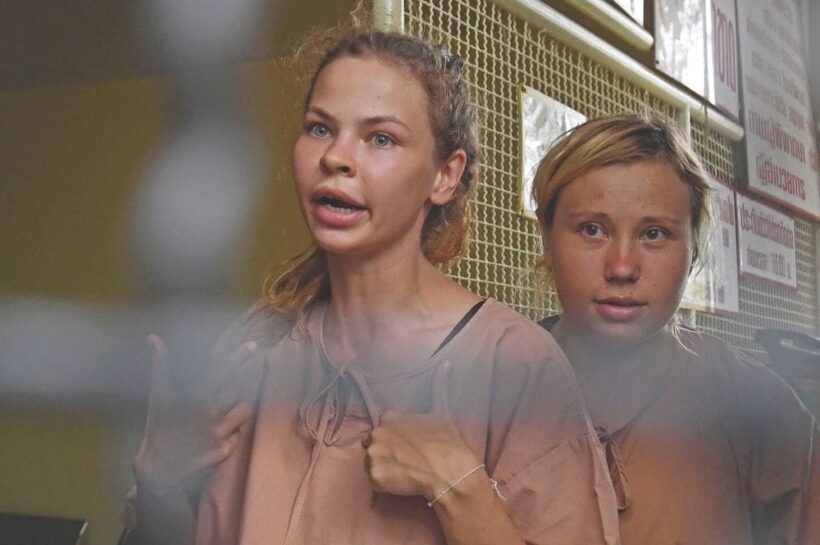 The Belarusian model, who was originally charged with running 'sex training' courses in Pattaya, but later made sensational claims she had 'dirt' on Donald Trump, has appeared in a Bangkok court today.
The story started with an arrest in Pattaya over sex training courses for Russians nearly a year ago, and ended up with allegations over Russian oligarchs and Russian influence in the 2016 Trump presidential campaign.
Anastasia Vashukevich, aka. Nastya Rybka, has been in custody in Bangkok since police raided the 'sex training' in Pattaya last February.
Eight defendants in the case arrived at court today, all on trial for 'soliciting sex' and other charges but all eyes were on Anastasia as she made her way into court.
During her detention last year she threw police and media into a fact-finding spin after she revealed that she came to Thailand after becoming embroiled in a political scandal with well-connected Russian aluminium businessman Oleg Deripaska, a one-time associate of US President Trump's disgraced former campaign director Paul Manafort. She promised to 'dish dirt' on the US President as part of a plea bargain to get out of jail.
Nothing has been found to substantiate her claims thus far, nor did the stunt have any sway with Thai police.
But back to the sex training course, led by her 'friend' Alex Kirillov, a self-styled Russian 'seduction guru'. Kirillov, spokesperson for the mostly Russian contingent, says they were set up.
AFP reports that he said… "I think somebody ordered our arrest… for money," arriving at court.
The group pleaded not guilty, saying they were only 'training people' on how to seduce men and women and not engaging in sexual activity. It was all about romance and relationship advice, they said.
Both Vashukevich and Kirillov are expressing fears of being deported back to Russia, saying they will face prison, or worse. They have called on assistance from the UN and Washington.
At this stage, both Washington and Moscow have publicly denounced Vashukevich's story, describing her antics and allegations as "bizarre".
We look forward to further details as the trial progresses.


Read more headlines, reports & breaking news in Pattaya. Or catch up on your Thailand news.
Two Suvarnabhumi crimes solved by Surachate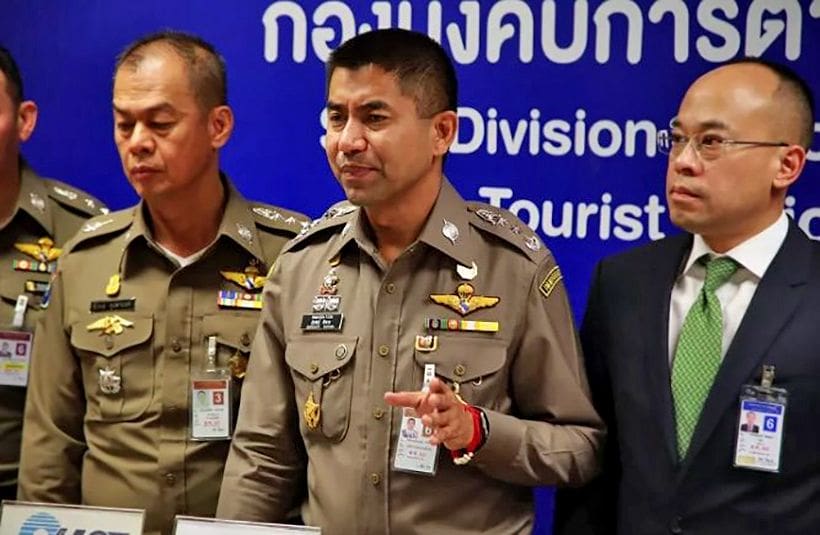 PHOTOS: Thai Rath
Lt-Gen Surachate Hakparn, the high-profile immigration chief, has announced the solving of two cases at Suvarnabhumi Airport in Bangkok.
One involved a Thai woman using a passport illegally by adding extra pages. The other was the arrest of members of a Mongolian pickpocketing gang who had been preying on tourists at the airport and on the city's Skytrain.
Firstly, the French embassy contacted Thai immigration with news that a 39 year old Thai woman, Chananya Daengthong, had applied for a visa with a passport that had added pages.
Officials found that four pages had been removed and replaced with new, fake pages. Chananya later admitted that she had been banned from entering The Netherlands after overstaying her visa there and had received no entry stamps on two pages in her passport.
She had then arranged, via a woman called "Nott", to contact a man on a Line application called "Fa Sai". She paid him 11,000 baht to alter her passport.
The other case resulted in the arrest of three men, all members of a Mongolian pickpocketing gang, responsible for stealing more than 200,000 baht from people at the airport and on the BTS Skytrain services from the city. Working in tandem with a woman, they targeted tourists.
Warrants went out for their arrest and they were soon nabbed whilst coming back into Thailand after going back to Mongolia.
In a latest theft on March 8 they followed a 59 year old German who had arrived on Thai Airways flight from Frankfurt. The victim only realised he had been pickpocketed, losing cash and a credit card, when he was in the taxi. CCTV showed that the woman in the gang was responsible for the theft.
The gang were then seen to be continuing their thefts on the Airport Link and BTS. In another case they lifted AUD$500 from an Australian on the Airport Link.
Surachate says the Mongolians would steal around Bangkok and the main airport then return to their home country. Credit cards were used to purchase brand name items at stores.
SOURCE: Thai Rath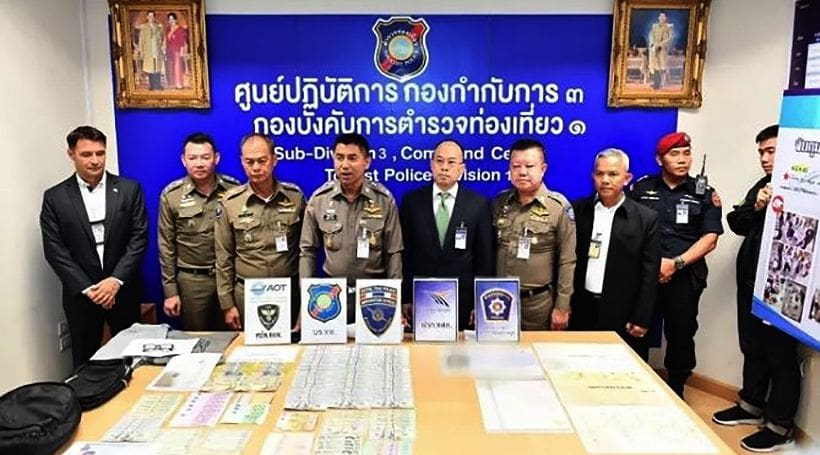 Grab rider attacked by local motorcycle taxi driver – police admit the law is not clear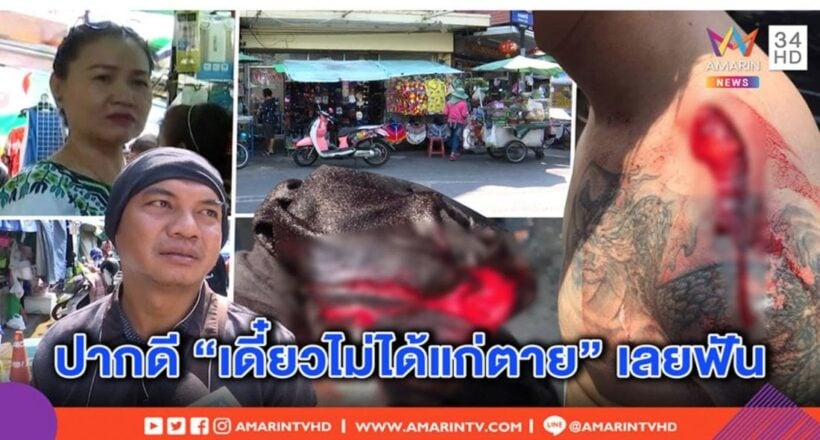 MONTAGE: Facebook/Patiharn Sarikapun
Police near Khao San Road admit the law regarding the use of Grab Bike and similar 'disrupting' public transport services, is still unclear.
They are calling on motorcycle taxis drivers, Grab riders, taxi drivers and Uber to keep calm and contact police if there are any disputes rather than taking matters into their own hands.
Daily News reports about the latest case in Chakraphon Road, Bangkok when a Grab rider was assaulted by a local motorcycle taxi driver.
Pictures of his bloodied shoulder caused alarm and comment from netizens after they appeared on the Facebook page of "Patiharn Sarikapun".
Pol Lt-Col Phuwadon Unphote of the Chanasongkhram police in Khao San Road says the matter was a case of turf wars between Grab and regular motorcycle taxis.
A man will appear in court charged with assault after Tuesday's incident.
Lt-Col Phuwadon is calling for calm while admitting that the law remains unclear regarding the use of services like Grab and Uber. He is urging people to call Police if there was any trouble or disputes.
The injured Facebook poster said Grab bike would continue working and were undaunted by the attack.
SOURCE: Daily News
Cabinet waives tolls for 8 days over Songkran break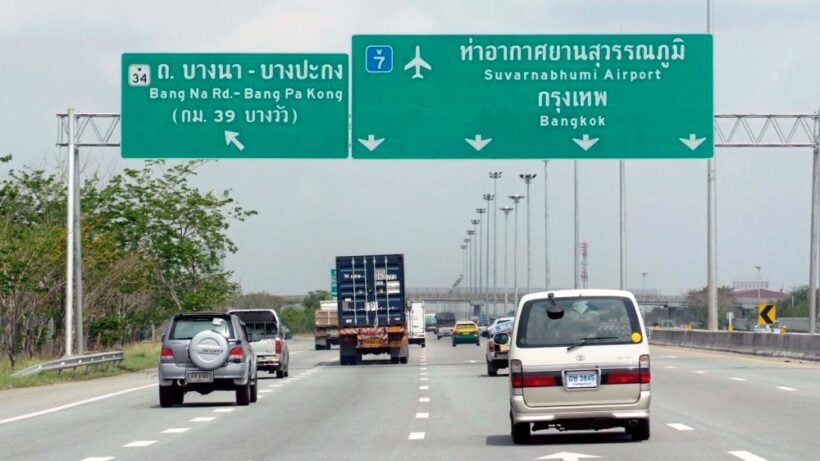 Thailand's cabinet has decided to waive tolls on the Bangkok-Pattaya and Bangkok-Bang Pa-in-Bang Phli motorways starting April 10 until midnight on April 18. This takes in the main Songkran break between April 12 – 14 and the annual 'seven days of danger'.
A Cabinet spokesperson say that a large number of people are expected to leave Bangkok for the provinces during the annual Songkran festival, so the cabinet decided to waive the toll fees to make travel a bit easier and less expensive.
Official holidays for the Songkran festival are from April 12-16, but many families are expected to set out 1-2 days before to avoid heavy traffic on the three main arteries to the northern, northeastern and southern regions.
The Transport Company will be adding extra buses to cope with the increased volumes of travellers and airlines have added flights to the schedule, while more trains will be provided during the holiday period.