Pattaya's beaches have re-opened but no beach chairs yet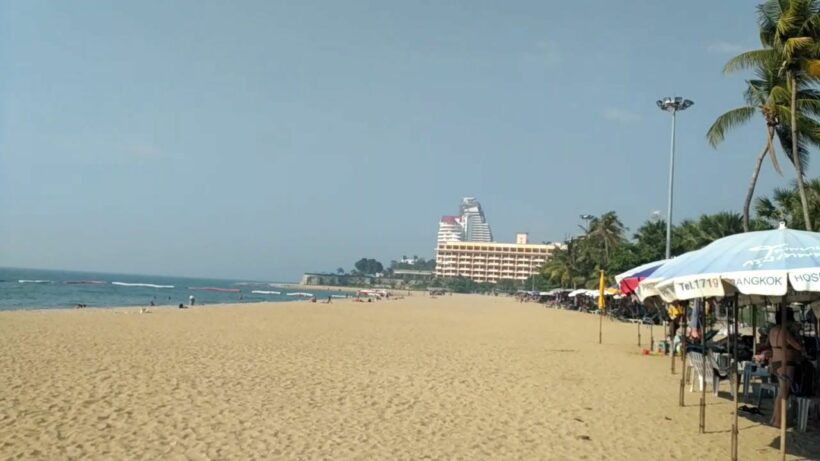 After two months of being closed off as part of the Covid-19 lock-down measures, Pattaya's beaches are once again open for everyone to enjoy. The beaches, in the normally swarmed tourist hotspot, reopened yesterday, with local officials hailing the day as a "success", albeit a quiet one initially.
The Pattaya News reports that some confusion was caused by signs that had been left up stating the beaches were closed, but it's understood authorities are removing them all as fast as they can. However, beach chair and umbrella vendors have still not received the necessary approval to resume business, with officials again saying that too is coming this week. All beach vendors will need to comply with agreed hygiene and social distancing arrangements.
While both Pattaya and Jomtien beaches were quiet yesterday morning, they got busier as the afternoon wore on and the heat of the sun was relieved by overcast conditions. Pattaya City Police say most people observed the social distancing requirements, but they cautioned beach-goers against holding any parties or alcohol-based gatherings, adding that the wearing of masks is still obligatory.
Officials will continue to monitor the situation as beach vendors set up shop once more and the (much hoped for) domestic tourists arrive.
SOURCE: The Pattaya News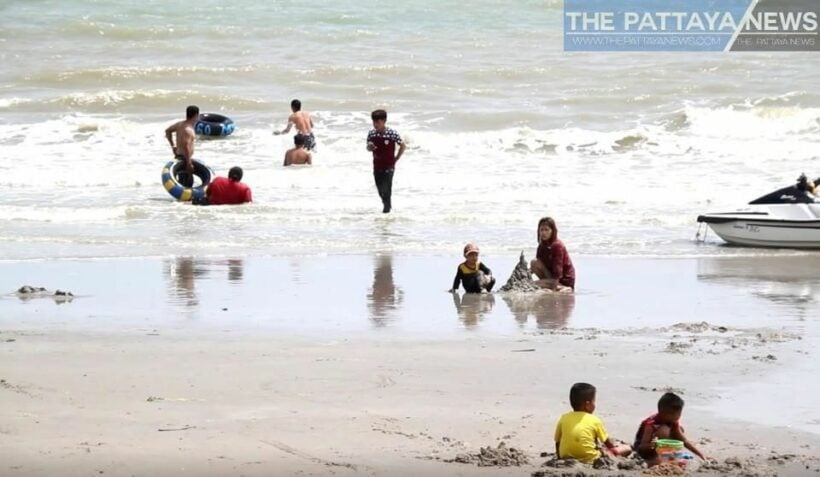 Keep in contact with The Thaiger by following our Facebook page.
Never miss out on future posts by following The Thaiger.
CCSA Update: 1 death, record low daily case count since start of the recent Covid-19 wave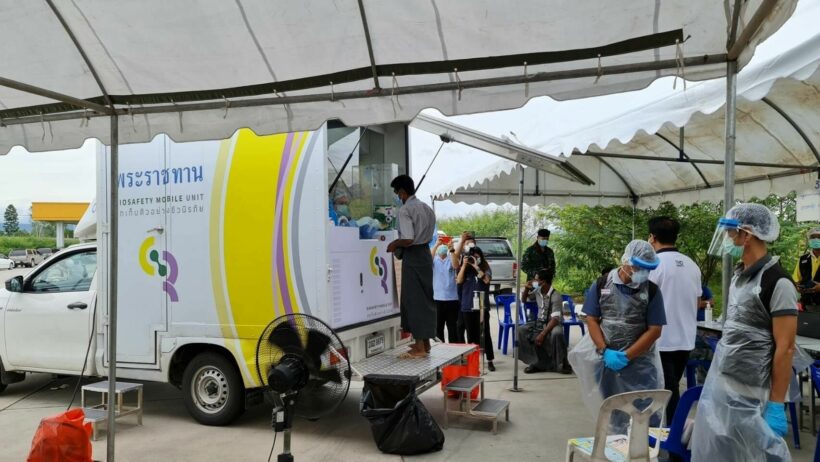 54 new Covid-19 cases and 1 death were reported today in the Centre for Covid-19 Situation Administration's daily briefing. Thailand now has 515 active cases, a record low since the start of the new wave of Covid-19 infections. An enormous 1-day spike in cases was reported on December 20 with more than 500 cases among migrant workers at a Samut Sakhon fishing hub. The virus quickly spread to the majority of Thailand's provinces.
The number of daily cases continues to be on a downward slope with Samut Sakhon now the only province classified as a "red zone" under maximum control.
Since the start of the pandemic, the CCSA has reported a total of 26,162 infections and 85 deaths. Out of the new cases reported today, 36 were exposed to the virus at areas considered to be at "high risk," including 28 in Samut Sakhon, 2 in Bangkok, 1 in Nakhon Nayok, 1 in Pathum Thani and 1 in Chon Buri. Active case finding detected another 8 cases in Samut Sakhon. The other 10 cases were detected in quarantine for those entering Thailand from overseas.
A 63 year old Thai man in Bangkok died after testing positive for Covid-19. He had underlying conditions of diabetes and high blood pressure. On January 9, he developed symptoms of a cough, fatigue and difficulty breathing. He tested positive for Covid-19 that day. He was put on a ventilator on January 12. His symptoms worsened and he died on Sunday.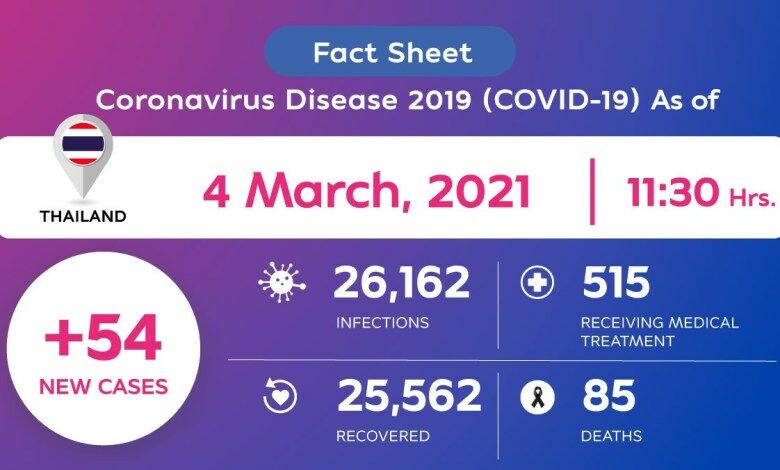 SOURCE: Nation Thailand
Keep in contact with The Thaiger by following our Facebook page.
Never miss out on future posts by following The Thaiger.
Riot police officer in Bangkok tests positive for Covid-19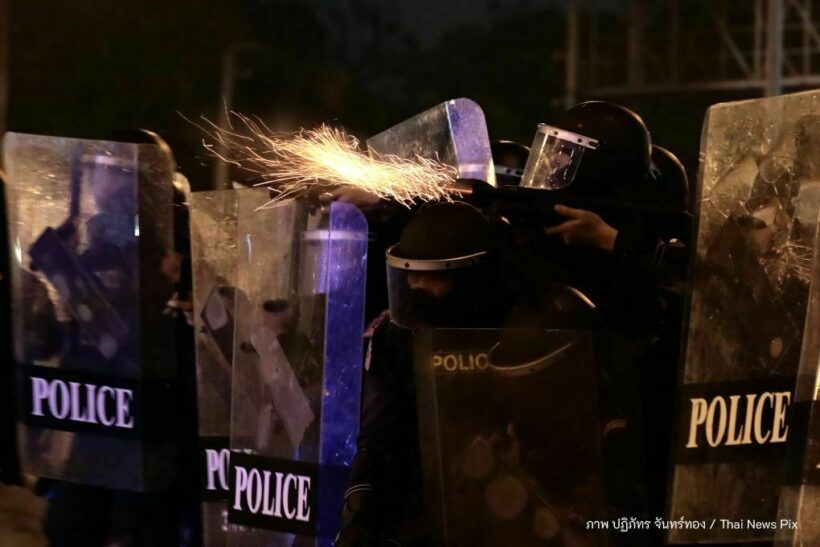 A riot police officer, who was deployed at the recent pro-democracy protests in Bangkok, has tested positive for Covid-19. His supervisor, chief of Wang Thonglang station Ekapop Tanprayoon, says the officer had visited Samut Sakhon, a coronavirus hotspot.
Riot police who worked closely with the infected officer, Somyot Nuamcharoen, are ordered to quarantine. The Wang Thonglang police station and any items the police officer handled are being disinfected, the chief says.
The officer had met up with friends during a visit to Samut Sakhon, just southwest of Bangkok. He travelled to the coastal province on February 18 and returned to Bangkok the next day.
On the 20th, he was deployed to a protest outside of parliament, just after returning from his trip to the "red zone" province. On Sunday, he deployed the protest outside the military barracks in Bangkok. The demonstration turned violent and numerous people were injured.
On Tuesday, his friend from Samut Sakhon tested positive for the virus. The infected officer was tested for Covid-19 that day and his result came back positive yesterday.
SOURCE: Bangkok Post
Keep in contact with The Thaiger by following our Facebook page.
Never miss out on future posts by following The Thaiger.
Thailand may offer free Covid vaccines for migrant workers covered by national social security program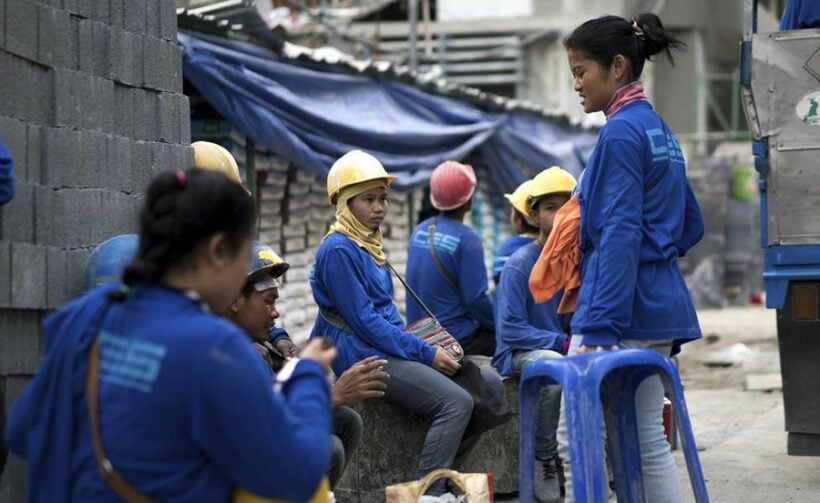 The Thai government is looking at offering free Covid‐19 vaccines to migrant workers who are covered under the nation's social security program. The Thai Ministry of Labour is set to discuss the move with the Social Security Board. If approved, over 2.3 million migrant workers would be inoculated for free, costing around 3 billion baht. The Labour Minister says migrant manual labourers are vital to Thai industries and the economy, therefore, they should not be left out of the vaccination program.
Frontline medical personnel, people who have been working in close contact with the infected, elderly people, those suffering from congenital diseases and people in high-risk areas are to be the first recipients of the vaccines, which could be either from Sinovac or Astrazeneca. After the highrisk groups are inoculated, the general public will follow with some tourist heavy areas to see expat residents included in the vaccination programme.
The Labour Ministry also plans to set up a hospital exclusively for people covered by the social security programme, as well as a social security bank to help people under the social security programme.
The move to cover migrant workers comes after Thailand closed at least 7 natural borders with the neighouring country of Myanmar as thousands of Burmese people are expected to flee to Thailand following the military coup in Myanmar. The Thai immigration police chief says he estimates around 400,000 Burmese migrants are looking to enter Thailand. He says the bounty for human traffickers has increased due to the political situation in Myanmar.
Illegal migrants to Thailand have been accused of spreading the Covid virus as many allegedly snuck into the country undetected after bribing border patrol police officers. Those who illegally entered, skirted mandatory quarantines and testing. At least 33 police officers and other government officials were investigated for their roles in the illegal smuggling of migrant workers into Thailand.
SOURCE: Thai PBS World
Keep in contact with The Thaiger by following our Facebook page.
Never miss out on future posts by following The Thaiger.