Thai soldier accused of raping 75 boys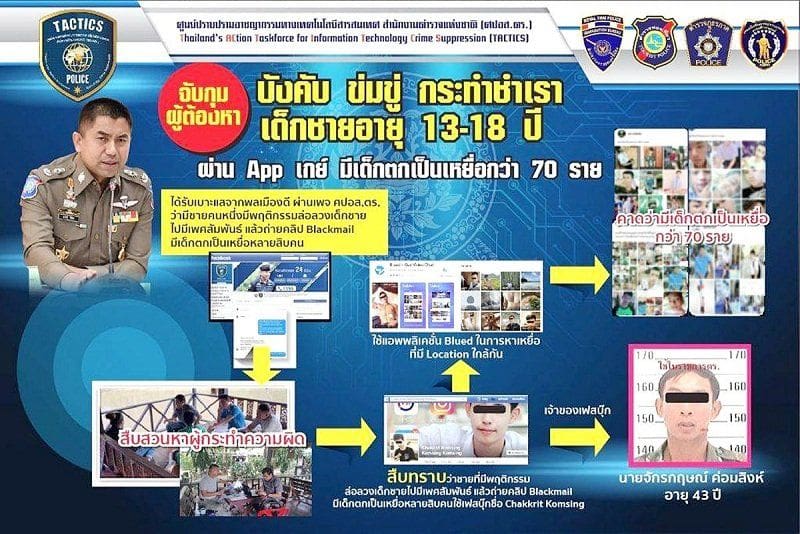 A 43 year old former Thai soldier has been arrested for raping 75 boys, many of whom were aged under 15 at the time of the alleged crimes.
It is claimed he lured his victims by using the photo of a handsome younger man as his own profile picture in a gay chat application and then Facebook. Authorities are now trying to provide remedial measures for the victims and are urging anyone else who might have been a victim of the man to file complaints with police.
Former Master Sergeant Chakkrit Komsing, living with HIV, allegedly used obscene pictures sent to him by the boys to coerce them into meeting him. He is accused of then also recording the attacks on video for the purposes of blackmail, according to acting Immigration Bureau chief Pol Maj-General Surachate Hakpal in his capacity as deputy director of the National Technology and IT Crime Suppression Centre.
Using the man's own notes about the attacks, police counted a total of 75 victims, 28 of whom were aged 13-18 and were clearly identified with names and home addresses in Khon Kaen, Udon Thani, Kalasin and Maha Sarakham.
Police are now working with various authorities to locate and help the victims, he said, urging more victims and parents to step forward and offer information that might be relevant to the inquiry.
Chakkrit was immediately sacked from the 3rd Cavalry Division at Premtinnasulanon Military Camp in Khon Kaen following his arrest in Nam Pong district yesterday.
The 14 year old boy who filed the first complaint claimed that he had met a military man after first chatting with him online.
The boy said he tried to leave because the man was clearly not the youth he had seen in the man's Facebook profile photo, whereupon Chakkrit allegedly threatened to release the boy's obscene pictures online and raped him in the car.
Surachate said police had established that Chakkri had been diagnosed as HIV-positive in 2009, began treatment in 2015 and started working at the Khon Kaen military camp just eight months ago.
Chakkrit has been charged with six criminal charges, including raping a minor under 15, molesting a minor under 15 with threat of assault and taking away a minor under 15 from his parents for lewd acts.
Deputy army spokeswoman Colonel Sirichan Ngathong said the army had handed the suspect over to police to let justice run its course as this was a case of individual wrongdoing.
She said Chakkrit was now in the custody of Khon Kaen's Nam Pong Police and that Chakkrit's former supervising agency – which has also set up a fact-finding committee into this allegation to run in parallel with the police probe – would co-operate with the police investigation and would ensure justice to both the accused soldier and his alleged victims.
She said if the soldier were found guilty as accused, he would face both disciplinary and criminal code punishments.
STORY: The Nation


Read more headlines, reports & breaking news in North East Thailand. Or catch up on your Thailand news.
Swiss man accused of overstaying visa and theft charges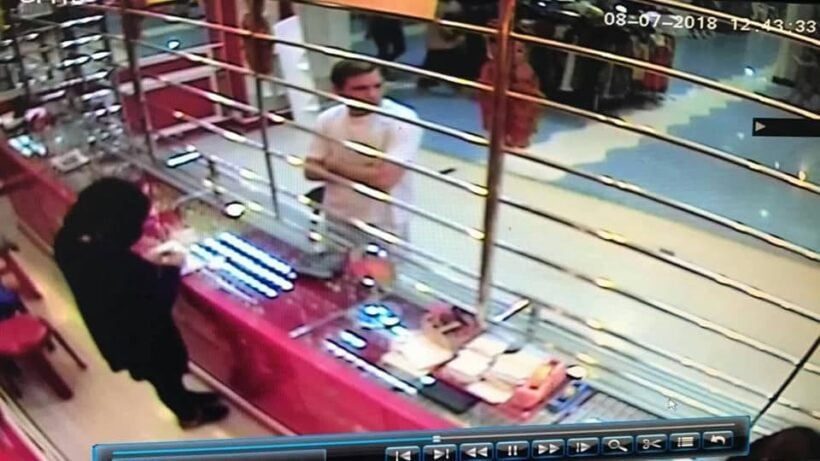 by Kamthon Kongsombat
PHOTO: Security footage from the Phuket jewelry store in December 2018 – Facebook
The Immigration Bureau says they're going to blacklist and deport a Swiss man who overstayed his visa and is also accused of series of thefts in Nongkhai and Phuket.
The Nongkhai deputy immigration police chief Colonel Prasit Somjaiprasong says that Julien Andre Junior Cotting, a 25  year old Swiss national, was arrested yesterday at a guest house near the Mekong River in Nongkhai on theft charge.
He was arrested after 42 year old Sai-arun Konwan, the owner of the Chorfah Gallery Hotel in Muang district, filed complaint with police that a foreigner had stolen her bag that she left in the hotel's lobby on January 8.
She told police that she noticed Cotting having coffee in the lobby. Security camera checked later showed the suspect picking up her handbag and leaving on a rented motorcycle.
The handbag contained 1,000 baht cash, an ATM and other credit cards as well as other important documents.
Sai-arun said Cotting was a regular customer at the hotel's coffee shop.
After the complaint, police searched for the suspect and noticed a suspicious-looking foreigner at a guesthouse. His passport revealed that he was Cotting and he had overstayed his visa.
After Sai-arun identified the suspect it was found that he had an outstanding arrest warrant on a theft charge in Phuket province where he allegedly stole a diamond ring in December, 2018.
Cotting faces charges of theft and overstaying his visa and will be prosecuted and deported, immigration authorities said.
ไชยยศ ไชยพฤกษ์ covered the story in Phuket last year. Here's one of the photos from that post…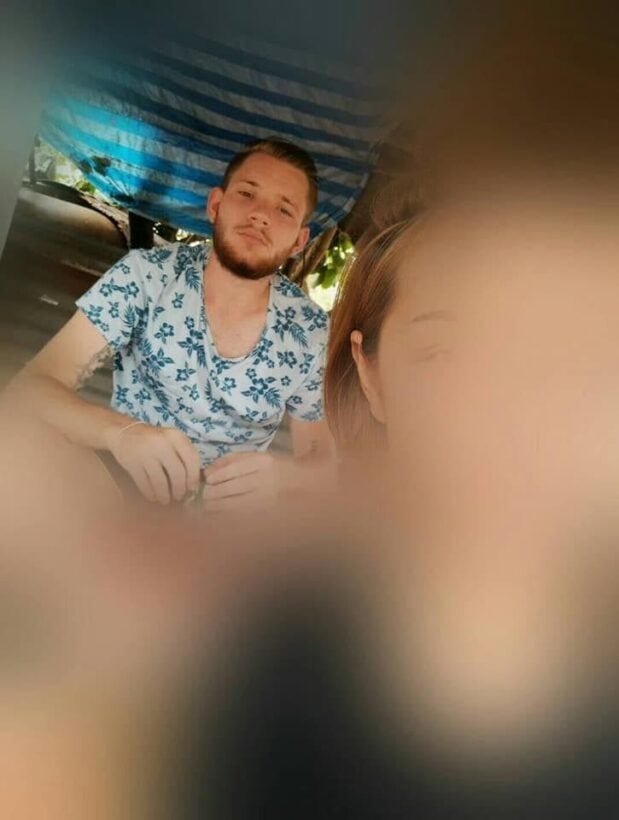 SOURCE: The Nation
19 year old caught transporting drugs to Korat in a hired taxi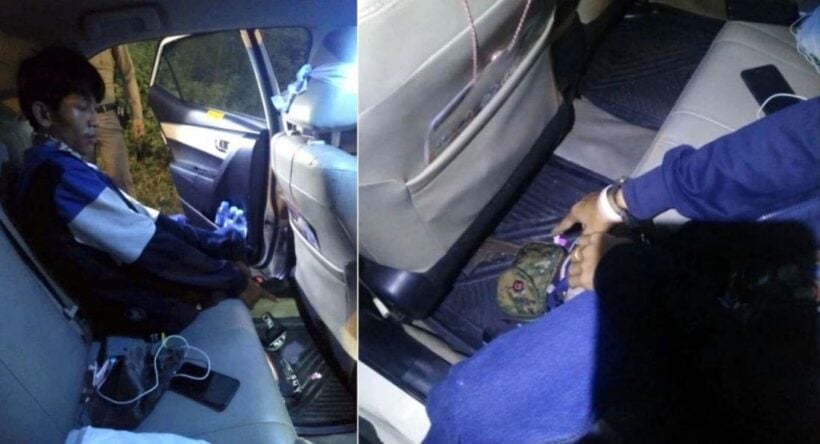 PHOTOS: The Nation
A young man has been arrested after being allegedly found with methamphetamine pills, marijuana and a gun in a taxi at a checkpoint in Nakhon Ratchasima.
Police say he had hired a Bangkok taxi to take him, along with the drugs, to a client in Buri Ram.
Pol Lt Col Ronnarong Surathot, deputy commander of Chokchai police station, said 19 year old Natthachai Plaengdee, a resident of Buri Ram, was arrested at a road checkpoint in Chokchai.
Ronnarong said Natthachai appeared clearly nervous when he saw police at the checkpoint so police searched him and found 1,690 meth pills, 285.25 grams of marijuana, a .38 revolver and 19 rounds of ammunition in his bag.
Ronnarong said the taxi driver did not know about the drugs as he was only hired to take Natthachai to Buri Ram.
SOURCE: The Nation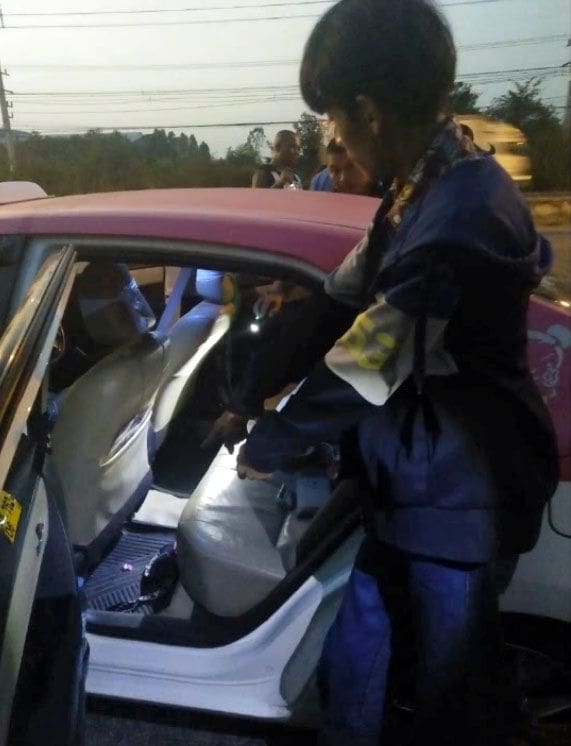 Baby elephant dies from horrific wounds after being caught in hunter's trap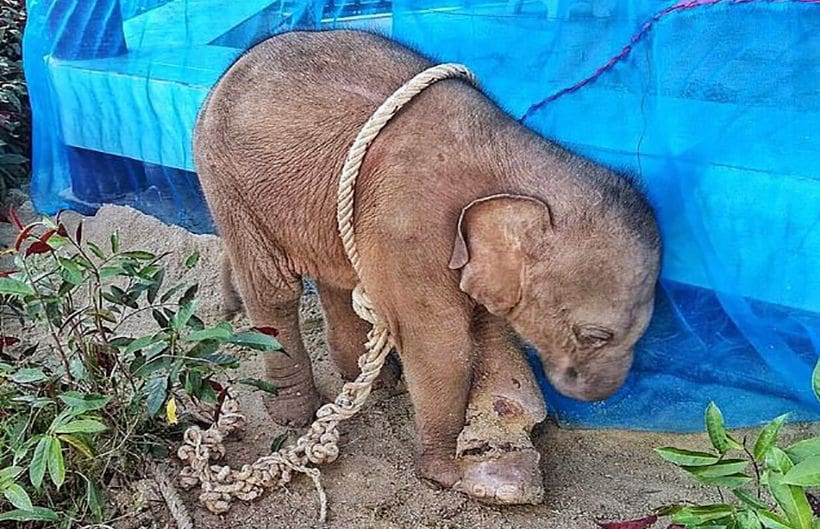 A baby elephant has died after a hunter abandoned her, tied up to a fence in a forest in Rayong. The little elephant died after suffering from horrific wounds.
The elephant, only one month old, was found by villagers in Rayong tied up to a fence with a rope cutting deep into her ankle.
Read the story of her discovery and rescue HERE.
When she was found she was barely able to stand and in obvious pain. Villagers named her Baitong. Nothing is known about Baitong's mother.
She was rescued on December 18, but despite constant expert vet care and an emergency amputation of her infected foot, she succumbed to her injuries.
A vet from the Bureau of Conservation Area Management says that amputating her her foot was necessary to prevent her from dying of infection. The vets report that last Thursday, Baitong was playing with some of her carers when her condition suddenly worsened and she collapsed during the evening. Several vets worked through the night to treat Baitong but she passed away on Friday morning.