Thai Airways doubles up on 2017 losses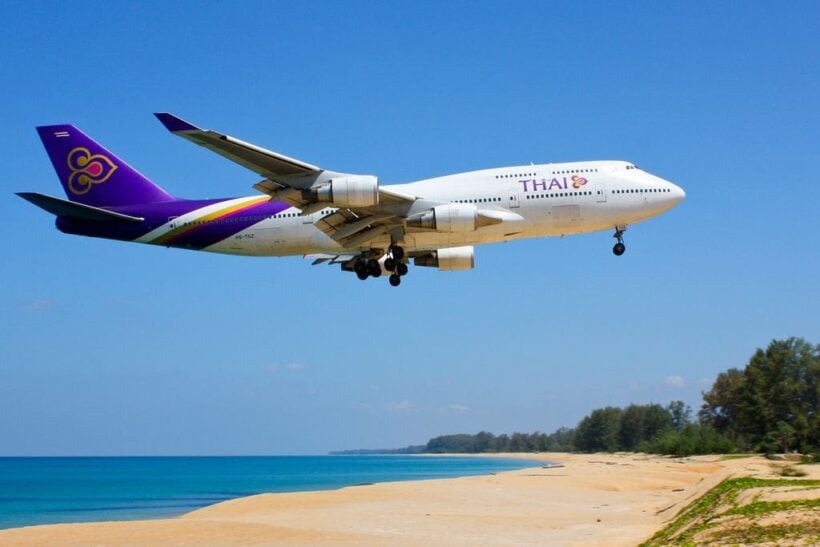 Thai Airways has doubled up on losses for the past three months (Q3), compared to the same period last year. They've reported an operating loss of 3.69 billion baht, up 103% year-on-year.
The total revenue was actually up 2.2%, according to a statement from the Thai Airways president, Sumeth Damrongchaitham, but the operating costs were up 1.87 billion baht, compared with the same period in 2017.
He put the dismal profit report down to natural disasters, decreasing numbers of Chinese tourists and rising oil prices.
Whilst noting that the third quarter each year is usually airlines' 'low season' in Thailand, he said fuel prices were up 5.5% this year along with rising costs of maintenance and overhaul.
Sumeth mentioned a few milestone events in Q3, including the Typhoon Jebi that hit Japan, disrupting flights, an earthquake in Hokkaido and Typhoon Mangkhut which hit Hong Kong – all key routes for the national airline.
But, more than the other events, the general drop in Chinese tourists choosing Thai Airways was the main shock to the airline's bottomline during the period.
Keep in contact with The Thaiger by following our
Facebook page
.
Battered Thai Airways seeks government protection from creditors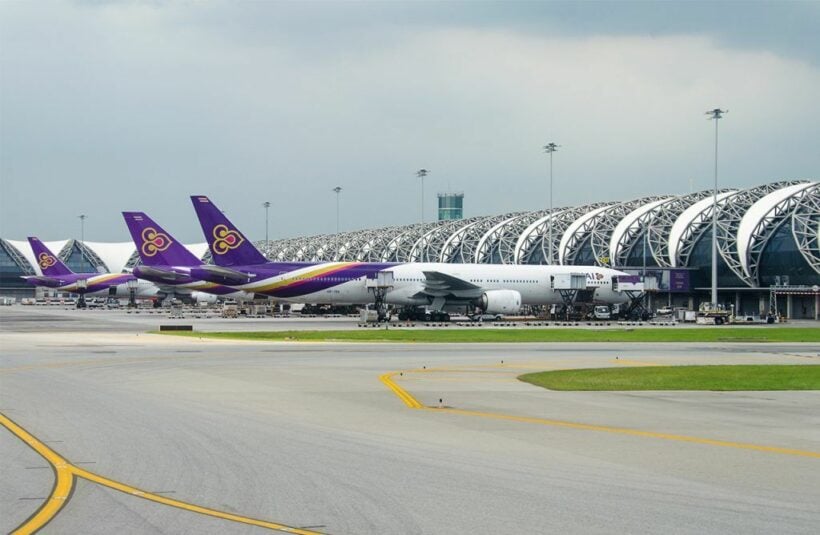 Struggling national flag carrier Thai Airways is seeking government support in 4 key areas, including negotiating with foreign creditors and renegotiating contracts with other state enterprises. The director-general of the State Enterprise Policy Office said yesterday that the airline is seeking state help after the Central Bankruptcy Court accepted its request for rehabilitation.
The airline also wants the government to examine its time slots in order to boost its competitiveness and that of its alliance airlines, according to the director-general, who is also secretary of the government committee formed to follow up on the airline's rehabilitation plan. The committee is chaired by Deputy PM Wissanu Krea-ngam, who has announced publicly that the beleaguered carrier won't fly again until at least the end of this month.
A spokesman said the national carrier wants the government to coordinate negotiations with foreign creditors, as it wants them to accept its rehab plan under Thailand's Bankruptcy Court. The company also wants the government to help renegotiate financial dealings with other state enterprises, such as Petroleum Authority of Thailand and Airports of Thailand. Now that the Finance Ministry has dropped its stake in the airline below 50%, Thai Airways has lost its state enterprise status and wants to revise contracts it made with state agencies.
Meanwhile, the deputy agriculture and cooperatives minister said the 86 savings cooperatives involved need to find common ground when it comes to the 43 billion baht the airline owes them. Of the 86, 85 invested in the airline's debentures and 1 bought shares.
The carrier carries a total debt of 300 billion baht, and the minister warned that if the cooperatives don't stick together, they may not get reasonable compensation as foreign creditors may take all of Thai Airways's assets.
SOURCE: Nation Thailand
Keep in contact with The Thaiger by following our
Facebook page
.
Bars, massage parlours may be be allowed to reopen in Phase 4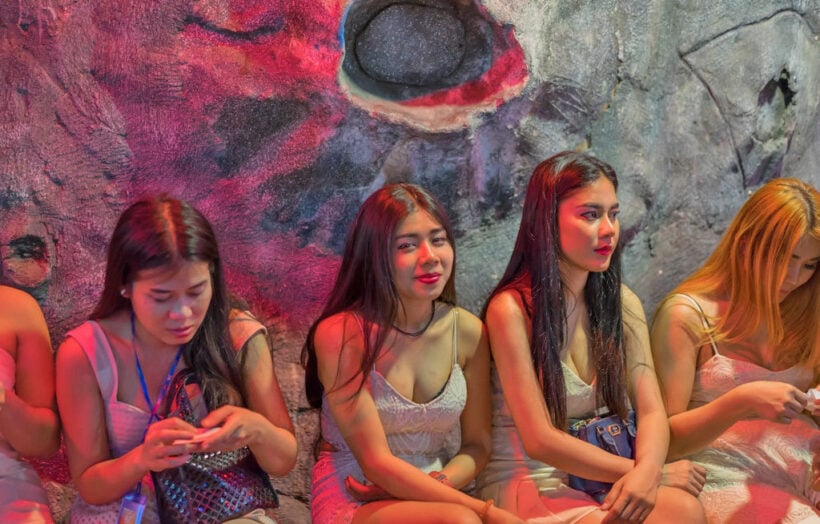 Drinking at a bar and a massage at some of the country's larger massage parlour may become possible again in Phase 4 of the lifting of restrictions, originally enacted to contain the spread of Covid-19. Centre for Covid-19 Situation Administration spokesman Dr. Taweesilp Wisanuyothin says that such venues are being considered for the fourth phase of reopening, as no local transmissions have been detected in nearly 2 weeks.
No date was given and 17 new cases were confirmed yesterday, but all were imported by Thais returning from abroad. 13 had returned from Kuwait, 2 from Qatar, and 2 from Saudi Arabia. All were brought home under a program to repatriate the thousands of Thais stranded abroad after international arrivals were banned.
Other businesses proposed for reopening included schools, nurseries, science centres, conference rooms, film and TV production, amusement and water parks, national parks, beaches and entertainment venues and events.
As for bars and massage parlours, Dr. Taweesilp suggested they are far from ready to move forward at this stage.
"I have to say I'm worried about these places because of our reports that a lot of masseuses were infected, and there were super-spreader infection cases from bars in foreign countries like South Korea. If you want your businesses to gain permission to reopen as quickly as possible, you have to show us how you're going to control disease spreading among 200-300 people."
Dr. Taweesilp has cited the same report of infections spreading from a South Korean bar for a month to argue for the ongoing prohibition of bars and alcohol sales at all restaurants, an important source of revenue in those establishments. Despite permission to reopen, many remain closed as the alcohol ban would make it unprofitable.
As of this morning, limited testing has discovered 3,101 total infections, and the death toll stands at 58.
The government is looking to increase the number of repatriation flights, and recently announced plans to increase the daily number of arrivals from 400 to 500.
SOURCE: Coconuts Bangkok
Keep in contact with The Thaiger by following our
Facebook page
.
Former senior prosecutor says Thai Airways rehab plan will unveil extensive corruption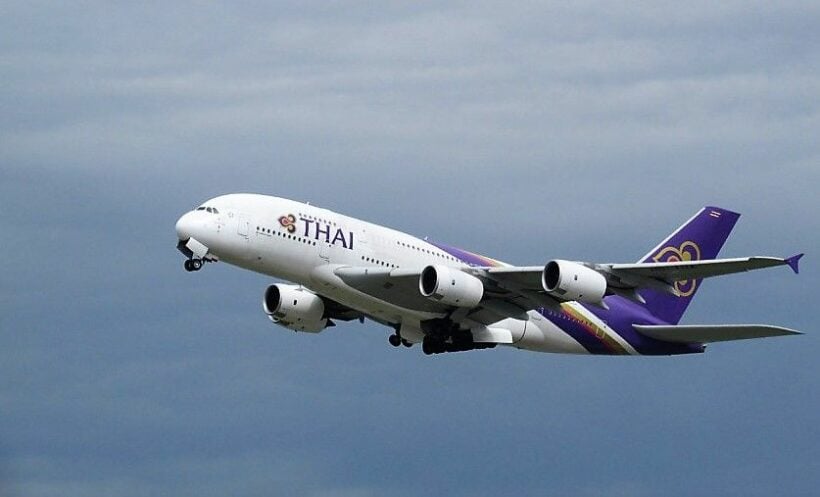 "…the public would continue to be kept in the dark, while the parasites carried on sucking the blood out of the airline."
A former senior crime prosecutor predicts that the rehabilitation plan for Thai Airways is bound to expose extensive corruption in the management of the stricken airline. Posting on his Facebook page, Wanchai Roujanavong says what's about to come will be the revealing of a veritable Pandora's Box of dishonesty and bad practice that the public would otherwise never be made aware of.
One example he gives is the allegedly exorbitant fees the carrier paid to lease aircraft, a major reason for its ongoing heavy losses. Leasing arrangements were allegedly conducted through several agents with the approval of the board. Wanchai says that without the approved rehabilitation plan, the public would continue to be kept in the dark, "while the parasites carried on sucking the blood out of the airline."
A report in Thai PBS World says Wanchai doesn't see Thai Airways as an isolated case. Rather, he maintains that exposure of corrupt business practices at the airline will shine a spotlight on many other such cases in other government enterprises. As the airline was a state enterprise prior to filing for bankruptcy protection a few weeks ago, anyone involved in corruption will pay a higher price.
Thai Airways also filed for Chapter 11 bankruptcy protected in the US. The airline is believed to have accrued debts of around 200-300 billion baht.
SOURCE: Thai PBS World
Keep in contact with The Thaiger by following our
Facebook page
.