Fishermen stranded at sea off Somalia returning to Thailand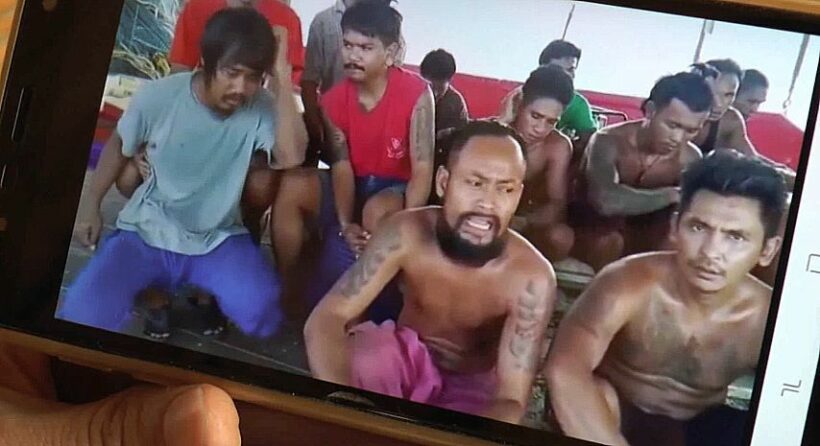 PHOTO: mcot.com
Some of the Thai fishermen, that have been stranded on two foreign fishing trawlers off the coast of Somalia over the past two weeks, have now returned to Thailand. The rest are expected arrive in the next few days, thanks to work by the Labour and Foreign Affairs ministries.
Thai Labour Minister Chatumongol Sonakul and Chatree Athananan, director-general of the Consular Affairs Department, report that Thai officials managed to contact only 42 out of the reported 50 Thai fishermen. Of these, four, who are all residents of the northeast province of Surin, returned to Thailand a week ago.
Read more about the story HERE.
For the remaining 18 off the same boat, flights back from Africa have already been booked for them, with 14 of them flying back via Dubai and the remaining four expected to arrive in Bangkok on Sunday.
The labour minister says the group of fishermen includes six from Surin province, eight from Buri Ram, two from Phetchabun and one each from Samut Sakhon and Chaiyaphum. Of these, five of them went abroad to work with the help of the government fund assisting job seekers to find work overseas.
The other 20 Thai fishermen, who were on another vessel, are on their way to Thailand via Oman and Iran.
Mr. Chatree gave his assurance that all the fishermen will be brought back to Thailand safely, no matter how long it takes, adding that all of them have been provided with food and some telephone expenses so they can call their families in Thailand.
SOURCE: Thai PBS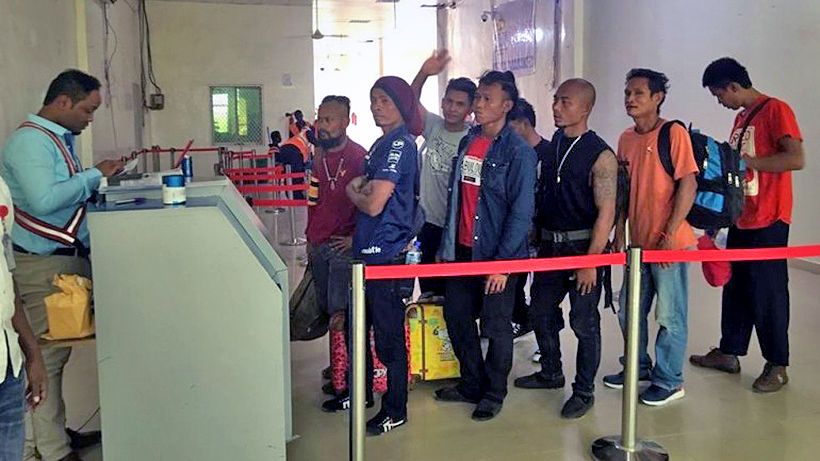 Keep in contact with The Thaiger by following our
Facebook page
.
British man repays street vendor's kindness by scamming him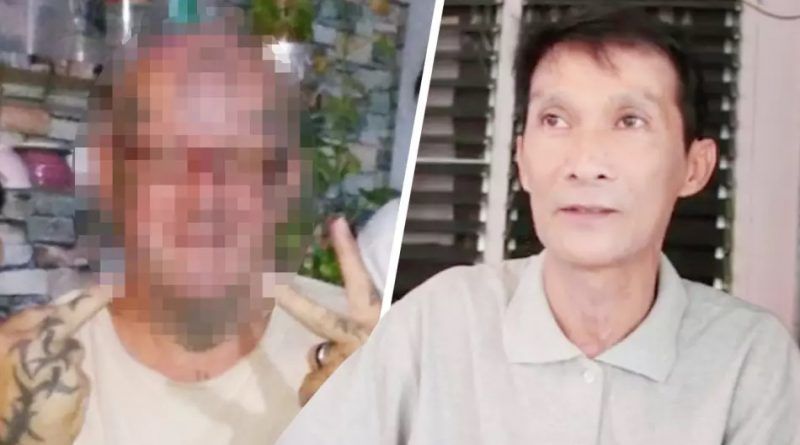 PHOTO: Thai Residents and Sanook
Surichat, a 50 year old BBQ food vendor in Khon Kaen province, north-eastern Thailand, became the victim of a shameless petty con-artist when he tried to help the man out of financial difficulty. The man introduced himself as 'Stuart' and claimed to be from England. He told Surichat he had a wife and child in Bangkok but was living in a Khon Kaen hostel since his wife kicked him out.
Stuart became a regular visitor to Surichat's shop, stopping every day for drinks and some food. Surichat would call a motorbike taxi for him and when Stuart claimed to have lost his wallet one day, the driver didn't charge him.
The following day, Stuart told Surichat he was going to Bangkok to meet a friend who was bringing a credit card from Stuart's mother in England. But on the day he was meant to travel, he claimed his friend had been in a fight with an Australian man and was in police custody. Stuart claimed he would be unable to get his mother's credit card and had nowhere to stay.
Surichat, feeling sorry for the man, gave him 1,000 baht. Stuart returned the money two days later, but the following day sent an email asking to borrow some more. In total, over the next couple of days, Surichat gave him 4,000 baht, after which Stuart left for Bangkok, claiming to be getting some money.
When he didn't return, Surichat texted him, asking for his whereabouts and saying people were worried about him. Stuart's reaction was to text him back, calling him stupid, and then proceeding to text inappropriate images to Surichat's wife.
Surichat later found out that he was not Stuart's first victim, with another man having lost 10,000 baht to the conman. He plans to file a police report.
SOURCE: Thai Residents
Keep in contact with The Thaiger by following our
Facebook page
.
After 60 years, electricity arrives in Ubon Ratchatani villages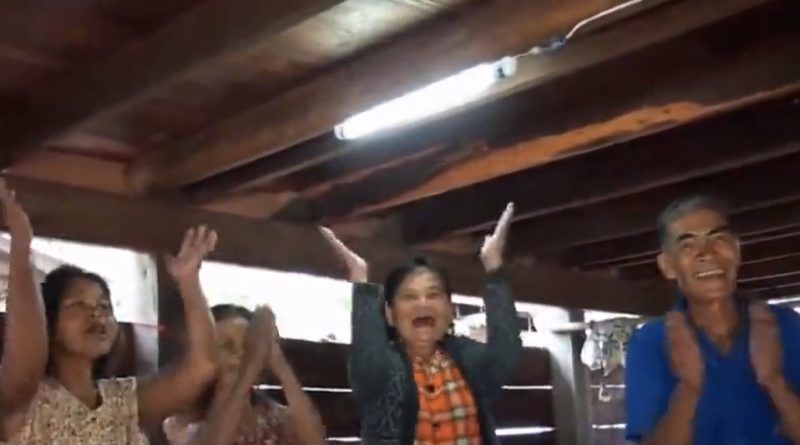 PHOTO: Thai Residents
Let there be light! After waiting 6 decades.
More than 200 families in two villages in Ubon Ratchatani in north-eastern Thailand are celebrating the arrival of electricity in their homes. Residents in Si Muangmai district can now enjoy the delights of television and laptop computers for the first time in 60 years.
Located along a 17 kilometre stretch of mountain, the local Provincial Electricity Authority (PEA) certainly had its work cut out installing the required concrete poles and electricity lines in the villages.
But with the job successfully completed, everyone is happy, with one young student saying the electricity has made her life easier and she no longer has to do her homework with the help of a light bulb connected to a car battery.
PEA officials said the hard work was all worthwhile when they saw the happiness on everyone's faces.
SOURCE: Thai Residents
Keep in contact with The Thaiger by following our
Facebook page
.
11 die in early morning passenger van collision in Sa Kaew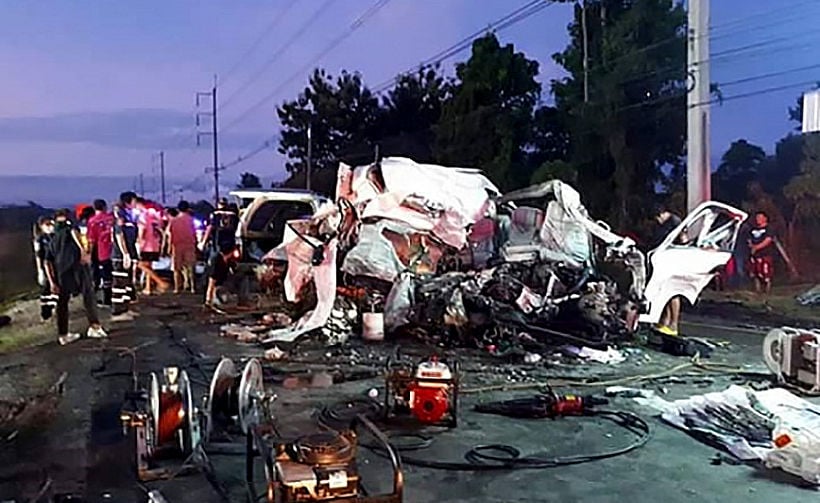 PHOTOS: The Nation
Eleven people have been killed and four others seriously injured after a chartered van carrying Lao workers collided with an 18 wheel truck in Sa Kaew province, east of Bangkok on the Cambodian border, early today (map below).
The Nation reports that they were travelling to the Chanthaburi immigration checkpoint to renew their visas.
Police suspect the Thai van driver, Sansern Sathongkhan, might have dozed off behind the wheel, and driven the passenger van into the opposite lane where it crashed head-on with the oncoming 18 wheel truck.
Police and rescue workers rushed to the scene at 4.15am on the Sakaew-Chanthaburi Road section of the highway near the entrance to the Wang Somboon District Office.
They found the dead bodies of the van driver and Lao passengers, many of whom were crushed in the wrecked van while others were flung out of the van with the force of the impact. Rescue workers were able to remove four seriously wounded people from the wreckage, including three Lao passengers and the truck driver, Subin Pengmoo, to rush them to the district hospital.
SOURCE: The Nation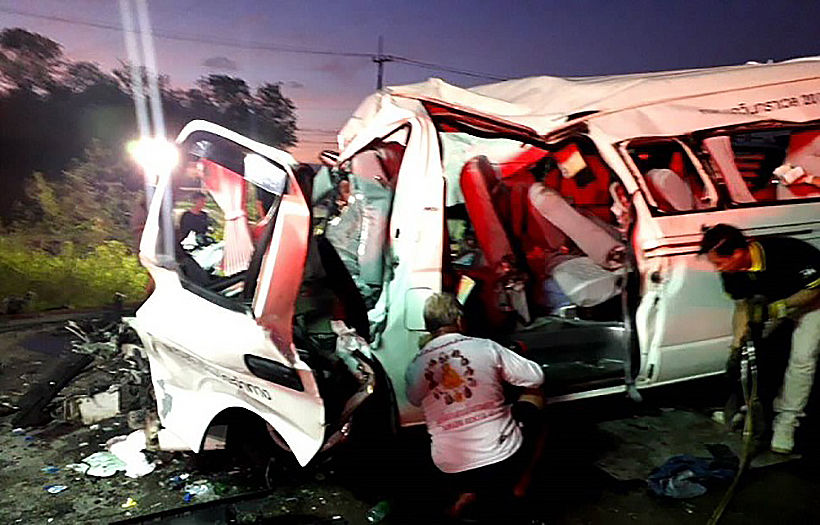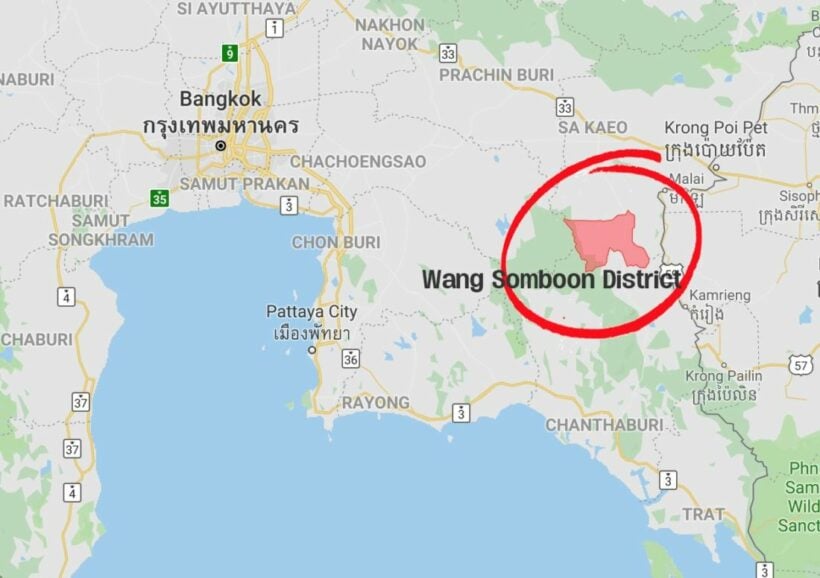 Keep in contact with The Thaiger by following our
Facebook page
.