A tonne of marijuana seized on the banks of the Mekong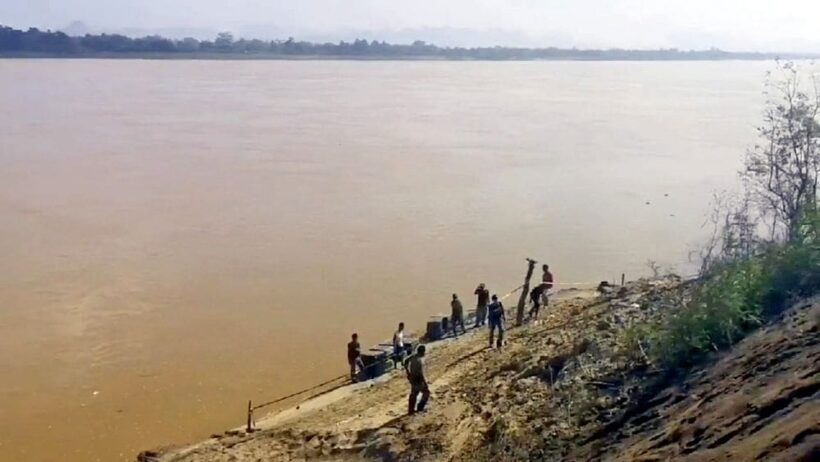 Thai authorities have seized 1,000 kilograms (1 tonne) of marijuana from a spot along the Mekong River in Nakhon Phanom province around midday yesterday (Sunday). The Tha Uthen district chief Bhumisak Khampu conformed the discovery.
He joined the officials in inspecting the drug stored in 25 black plastic parcels.
Patrol police and Mekong naval patrol officers found the items along the backs of the river in Ban Nong Ngiew (Moo 3) in Tambon Tha Uthen. It was suspected that the illicit drugs were smuggled across the river into Thailand from Laos to be stored there before being transported for further distribution.
Police said they were trying to identify the origin of the drug and arrest those involved.

SOURCE: The Nation
Keep in contact with The Thaiger by following our
Facebook page
.
Hospital director denies corruption, threatens to sue government health official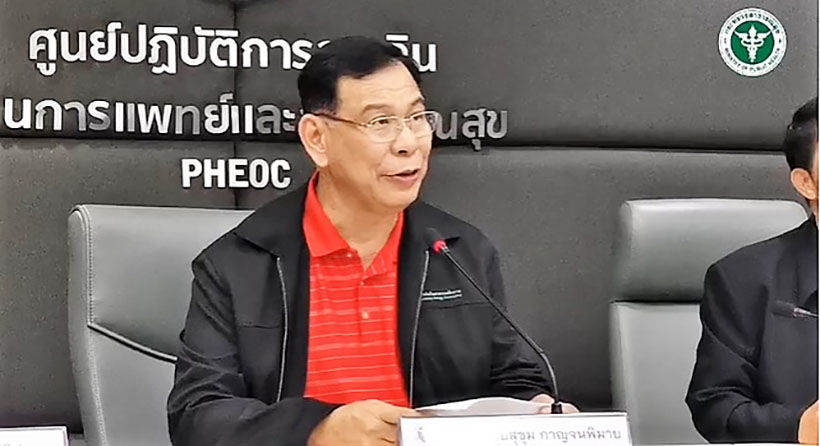 The director of Khon Kaen Provincial Hospital in north-east Thailand is threatening Public Health Permanent Secretary Dr. Sukhum Kanchanapimai with a lawsuit following allegations of corruption. Dr. Charnchai Chanvorachaikul was transferred to Chanthaburi province in the east of the country following unconfirmed reports of corruption relating to donations to the Hospital Development Fund.
Dr. Charnchai completely denies the allegations, which surfaced in an anonymous letter sent to Dr. Sukhum. Dr. Charnchai insists all spending of the fund's donations were approved by the board and can be accounted for and checked at any stage. This includes 143 million baht raised by Thai celebrity Toon Body Slam's charity runs.
He also addressed reports of the 5% commission pharmaceutical companies allegedly gave hospitals in return for medication procurement, pointing out that such practices were banned by Cabinet two years ago. He maintains he has never received any financial incentive from drug companies, adding that he testified to this effect at a government fact-finding committee in January.
According to a report in Thai PBS World, Dr. Charnchai also denies an allegation of witness intimidation, pointing out that as he has no knowledge of who the witnesses may be, he cannot threaten them. He is demanding to know why he is being transferred to Chanthaburi when as yet, there has been no investigation into the allegations against him.
He is expected to be replaced in Khon Kaen by Dr. Kriangsak Watcharanukulkiat, director of Pokklao Hospital in Chanthaburi. It's understood that Dr. Sukhum originally wanted both medical practitioners to swap hospitals two years ago, but the order to do so was overruled by the Public Health Minister at the time.
SOURCE: Thai PBS World
Keep in contact with The Thaiger by following our
Facebook page
.
Thailand's health volunteers are 'unsung heroes' WHO rep says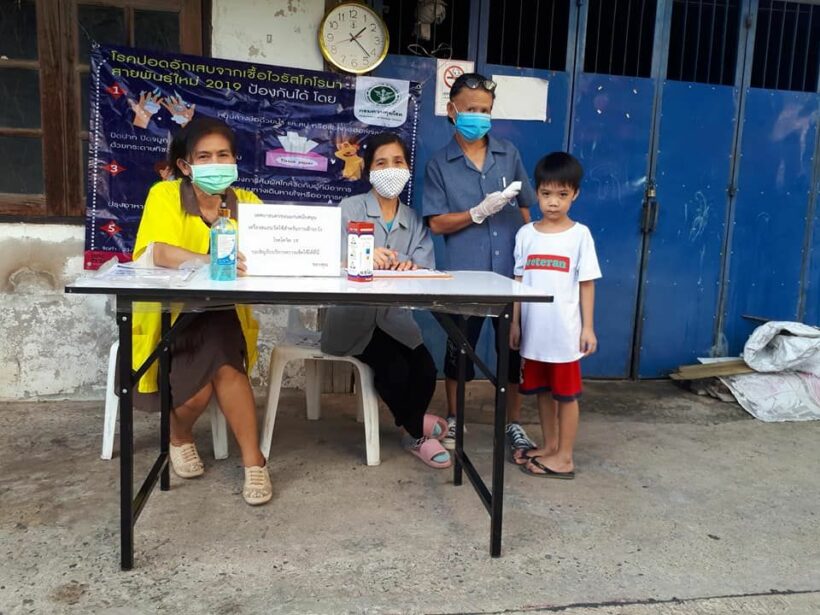 Thailand's village health volunteers have been deemed "unsung heroes" in the coronavirus pandemic by a World Health Organisation representative for Thailand.
"The volunteers have helped keep the number of cases low by educating villagers about the virus and prevention measures as well as collecting temperatures."
While Thailand had the first coronavirus case outside of China, the country has not been hit hard as others, with only 3,084 cases and 58 deaths (as of Thursday morning) since January. The Village Health Volunteers, which started in 1977 after the Cold War, has around 1 million people involved across the country, helping those in remote areas with little access to medical care.
Longtime volunteer 77 year old Surin Makradee told Reuters that she goes door-to-door in her village Saladaeng, Northeast Thailand, doing routine temperature checks. She also monitors those who have returned home and need to quarantine.
"I consider people in the village my family. If I don't educate them, they will not understand the risk of getting infected," Makradee told Reuters. "I have to educate those in quarantine to eat and live separately from their family members."
SOURCE: Reuters
Keep in contact with The Thaiger by following our
Facebook page
.
Woman found hanged in Nakhon Ratchasima, son found drowned nearby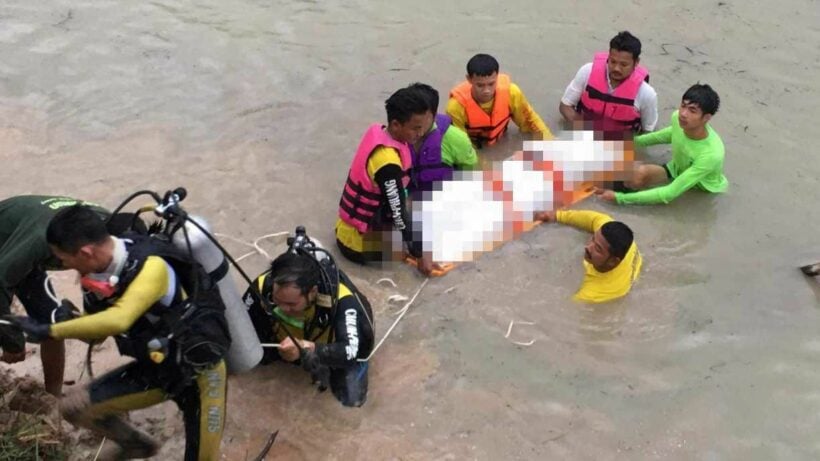 Police in the northeastern province of Nakhon Ratchasima report that a woman was found hanged in a workers' shelter and her 12 year old son drowned in a nearby pond at a sand depot yesterday. Workers arriving in the morning discovered the woman, hanged with electric wires from the beam of the shelter in tambon Chum Phuang, according to the district police chief.
After police and rescue workers arrived, the body was taken to Chum Phuang Hospital for an autopsy. The dead woman's parents went to the hospital to inspect the body, and confirmed it was their daughter, 33 year old Tukta Thongkasem.
They said Tukta's son, Surasak Thongkasem, who normally stayed by his mother's side, had also gone missing, prompting police and rescue workers to go to the sand depot for a search. They found a pair of yellow sandals near a pond about 2 metres deep. They scoured the pond and found the boy's body, which was also sent to the hospital for autopsy.
Prasan, the dead woman's father, said Tukta had married a Swedish man, and their son Surasak was a sixth-grader at a local school. The husband returned to Sweden 3 or 4 years ago and never returned. He occasionally contacted Tukta but never sent her any money, according to Prasan.
After her husband abandoned her and the boy, he said that Tukta had suffered from deep depression. Prasan said he and his wife went to work in nearby village about a month ago, leaving Tukta and her son at their home. They returned home yesterday to discover they were both dead.
It's believed Tukta had committed suicide, but Surasak's drowning is still a mystery. Police are investigating the causes of death of the mother and son.
If you or anyone you know is in emotional distress, please contact the Samaritans of Thailand 24-hour hotline: 02 713 6791 (English), 02 713 6793 (Thai) or the Thai Mental Health Hotline at 1323 (Thai).
SOURCE: Bangkok Post
Keep in contact with The Thaiger by following our
Facebook page
.