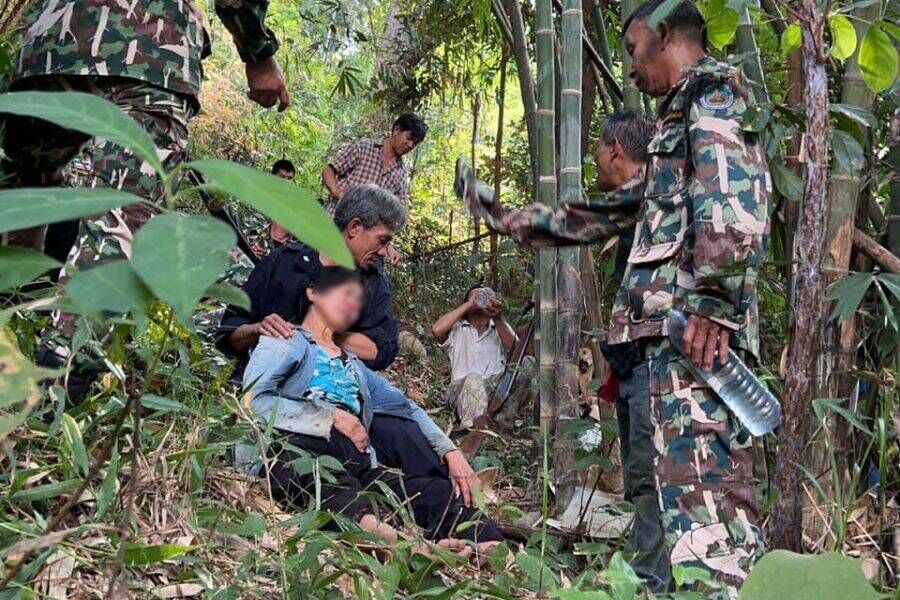 National Park rangers rescued a 65 year old woman who was kidnapped by two unidentified men yesterday and left for dead in a deep forest in the northern province of Lampang.
The leader of the Wian Kosai Nation Park, Prawit Jaikam, reported to the media that he received a message from a woman, in Baan Pang Ma O in the Mae Ta district of Lampang, saying that her 65 year old mother had been kidnapped.
The victim's daughter, Wassana Kammachan, informed officers that her mother, Kampan Kammachan, called at 12.30pm and asked for help.
Kampan told her daughter that she was working on the plantation at about 9am when two men approached and forced her to walk into the forest with them.
Kampan walked deeper and deeper until she reached the border of Lampang and Prae provinces. The two men threatened that they would murder her and her family if she notified the police.
The men left Kampan at the spot and disappeared further into the deep forest.
Kampan was exhausted and about to lose consciousness but managed to make a call to her daughter.
Kampan's kidnapping remains a mystery. She did not share whether she was attacked in any way while she was in the forest.
More than 20 National Park rangers, and Baan Pang Ma O administrative officials, went into the forest at 1pm to search for Kampan. They finally found her lying under some bamboo trees one hour later.
The rescue team managed to get Kampan out of the forest at 3pm. She was exhausted and could not provide any information. She was then sent to Mae Ta Hospital and is reported to be in a safe condition.
National Park rangers warned locals in the area to be aware of the two suspects.
No information has been made public about plans to search for the two kidnappers.