Thailand News Today | Political homes, Adult site bans, Nok Air rehab | November 5
Thailand News Today, the most-watched English-speaking Thai TV news service in the world. Short, sharp, to the point. Make it a part of your day.
Young Thais say political divide has caused conflict with their parents
The ongoing political protests have led to a new, raw divide in Thailand with a split between a younger generation demanding democracy and an older generation trying to protect Thailand's Monarchy.
Student-led protests continue to call for reform of the government, a new constitution, and reform of the country's monarchy. They've spoken up about topics considered "unprecedented" in Thai society. Royalists, generally an older generation, have shot back and held rallies to show their support for the Thai Head of State, demanding the pro-democracy protesters to stop "insulting" the monarchy.
But this new political climate is causing rifts between families with some younger people claiming they've been ostracised, kicked out of home, losing their job and even been physically threatened for bringing up the topics or attending the protests.
There's an excellent story about the phenomena at the thai website thisrupt.co
4 new Covid-19 cases in quarantine, 1 new case detected at Myanmar border
4 new Covid-19 cases were detected in quarantine and 1 new case was detected at a Myanmar border checkpoint.
The total number of confirmed Covid-19 in Thailand has now reached 3,810 cases with 3,623 recoveries and 59 total deaths. 128 people are still receiving medical treatment for the coronavirus here in Thailand.
A 27 year old Burmese truck driver tested positive for the virus at a border checkpoint on October 31. He was immediately deported back to Myanmar.
Cambodian PM tests negative for Covid-19 after meeting with Hungarian foreign minister
68 year old Cambodian PM Hun Sen says he tested negative for Covid-19, but he is self-quarantining for the next 14 days anyway.
On Tuesday, the prime minister met with Hungarian Foreign Minister who tested positive for Covid-19 while in Bangkok.
The Hungarian delegation had a 1 day visit in Phnom Penh on Tuesday before travelling to Bangkok where the foreign minister tested positive for the virus.
Before leaving Hungary and travelling to Cambodia, the delegates had all undergone testing and had medical certificates declaring that they were free from Covid-19.
After the delegation arrived at Suvarnabhumi Airport and tested positive he was taken to the Infectious Diseases Institute for treatment.
All appointments, including a session with the Thai PM, were cancelled and they flew back to Hungary on a private jet.
More websites get the Pornhub treatment
The Digital Economy and Society Ministry is on a roll, announcing plans to cut access to a further 209 websites following a block on adult website PornHub.
However, the names of the "misleading" or "offensive" websites which have incurred the ministry's wrath have not been confirmed.
Earlier this week, a group gathered outside the DES ministry offices to protest against the decision to block access to the popular adult website. The DES responded by insisting the ban was essential to protecting decency and the "good values" of Thailand.
Second Thai airline hit by Covid fallout as Nok Air to prepare rehab plan
The Central Bankruptcy Court has approved Nok Air's petition to begin a rehabilitation process, as the low-cost airline struggles with losses incurred due to the Covid-19 economic fallout.
Nok Air has accumulated debts of 26 billion baht, with only 23 billion baht in assets. In the first half of 2020, it reported revenue of 3.4 billion baht, a drop of nearly 48% in total revenue compared to the same period last year.
The carrier recorded a net loss of 3.75 billion baht in the first half of this year, up from the 1.18 billion baht loss from the same period in 2019.
While the rehab process is underway, Nok Air has been given a stay on payments and is holding talks with aircraft leasing companies who make up a large chunk of the airlines' expenses.
Nok Air currently employs 1,500 staff.
Monk wins 18 million baht in lottery, donates money to temple
A monk won 18 million baht in Sunday's Thai lottery and decided to donate the winnings.
The 67 year old says he didn't buy the tickets with the hopes of winning. He bought them because a lottery ticket seller came by temple asking for help.
The monk gave 1 million baht to each of his 3 children. He then donated a portion of the winnings to the temple as well as to those who needed money. He saved the rest to help people who may need it in the future.
Want more from the Thaiger family?
📱 Download our app on Android or iOS for instant updates on your mobile
📧 Subscribe to our daily email newsletter
👍 Like/Follow us on Facebook
🔔 Subscribe to or Join our YouTube channel for daily video updates
Family sues prime minister, CCSA after Covid-infected relative dies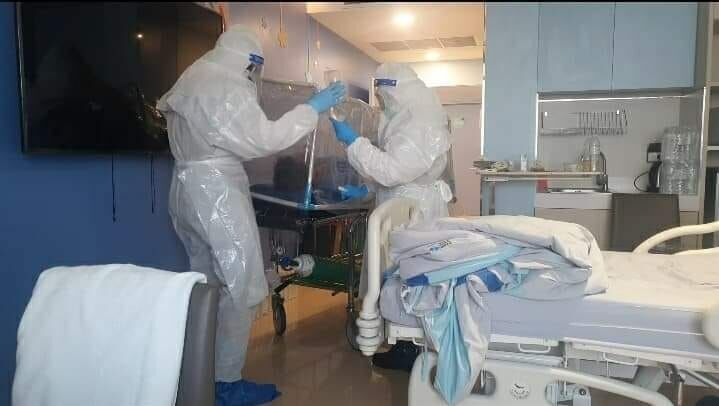 The family of a man who died while infected with Covid-19 is demanding the prime minister, as well as other government officials, pay millions of baht in compensation, citing "negligence" after calls to Covid-19 hotlines went unanswered or were not of help.
35 year old Kunlasub Watthanaphon died on April 23. Kunlasub is said to have contracted the virus from a cluster in Bangkok. Many of the clusters of infections early in the recent outbreak were concentrated in nightlife districts in Bangkok including Thong Lor and Ekkamai.
When Kunlasub developed Covid-19 symptoms, he called the hotline numbers for those who think they make have contracted the virus. If he had received proper treatment quicker, the family says he might still be alive.
"The CCSA announced telephone helplines – 1330, 1422, 1668, 1669 and 1323 – for people who suspected they had contracted Covid-19. When my brother developed Covid-like symptoms he called these numbers. However, they were either busy or someone picked up but did not send help right away."
Kunlasub had documented his illness on Facebook, posting updates, as well as photos and videos, up until the day of his death.
The death of the 35 year old man, who is well known in the esport, or video competition industry, sparked controversy. One person wrote on Facebook after Kunlasub's death "My friend didn't die because of a congenital disease. He died because he wasn't treated in the early days."
The case was filed at the Administrative Court today. It demands compensation of 4.53 million baht from the Centre for Covid-19 Situation Administration as well as PM Prayut Chan-o-cha, his secretary and the prime minister's office.
The family is also suing Thong Lor entertainment venues, where the first clusters were reported in the recent outbreak, for negligence.
"Had the CCSA imposed a strict lockdown on entertainment venues and banned travel during the Songkran holiday, the latest wave of Covid-19 with over 2,000 new infections daily would never have happened."
SOURCE: Nation Thailand
Want more from the Thaiger family?
📱 Download our app on Android or iOS for instant updates on your mobile
📧 Subscribe to our daily email newsletter
👍 Like/Follow us on Facebook
🔔 Subscribe to or Join our YouTube channel for daily video updates
Thailand News Today | 8 clusters in Bangkok, Phuket party organisers charged | May 14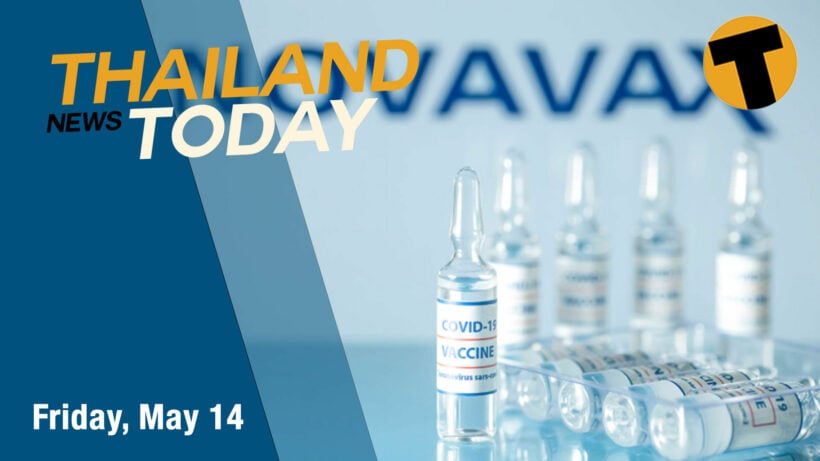 Foreigners may face a slight delay in receiving their Covid-19 vaccines, The BMA has now confirmed 8 clusters of Covid infection in the capital, Thai Private Hospital Association is now working to offer a variety of Covid-19 vaccine brands to Thais and Patong police have announced that the managers of the Phuket venues that hosted the Kolour entertainment event swill be charged under Thailand's Emergency Decree provisions.
Want more from the Thaiger family?
📱 Download our app on Android or iOS for instant updates on your mobile
📧 Subscribe to our daily email newsletter
👍 Like/Follow us on Facebook
🔔 Subscribe to or Join our YouTube channel for daily video updates
Market down as good US economy drives interest rate fears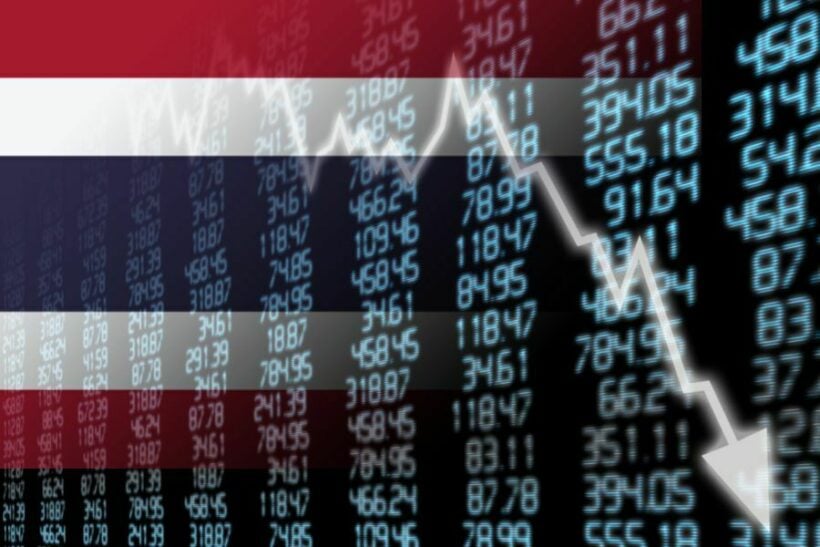 After US inflation exceeded targets and increased 4%, global stock markets including Thailand plummeted yesterday with fears of rising interest rates. Almost 144 billion baht was traded yesterday with the market at one point diving down 70 points in the late afternoon before recovering to a 23.72 point loss, closing at 1548.13.
2% is a high rate of inflation so the big numbers sparked fears that the US Federal Reserve will reduce quantitative easing and increase interest rate which decreases the market's liquidity. The US economy is surging with the Consumer Price Index up 4.2% over last year.
The balancing out of the economy will likely push risky prospects like the stock market down while driving up commodity prices like energy and oil. This may hurt the Stock Exchange of Thailand in the short run, but will likely have long-term positive effects as the SET has a large number of energy stocks that will benefit from the market's change.
Some long-term investors in Thailand fear quantitative easing and the market's tightening because it drives away foreign investors which in the past made up 30% of the Thai market. But now foreigners only account for 20% so the negative effect should be much less. However, in the normal inflation range of 1 to 3%, the stock market should have a price-to-earnings ratio of 20 and some experts have downgraded it to 18 now.
Eyeing the US, some experts predict that even accelerated quantitative easing won't come into effect until the end of the year and interest rates probably won't rise significantly within the next 2 years. Watching the continued effect of the Covid-19 pandemic and US unemployment figures will be key indicators driving the global market up or down.
Even with the stock market down in Thailand, there's still some good news as Thai corporations listed on the SET expected to cross the 200 billion baht profit threshold this week, after reporting 180 billion baht in the first quarter of the year, with 55% of the market recording a profit.
SOURCE: Bangkok Post
Want more from the Thaiger family?
📱 Download our app on Android or iOS for instant updates on your mobile
📧 Subscribe to our daily email newsletter
👍 Like/Follow us on Facebook
🔔 Subscribe to or Join our YouTube channel for daily video updates