PM Prayut kicks the election can down the road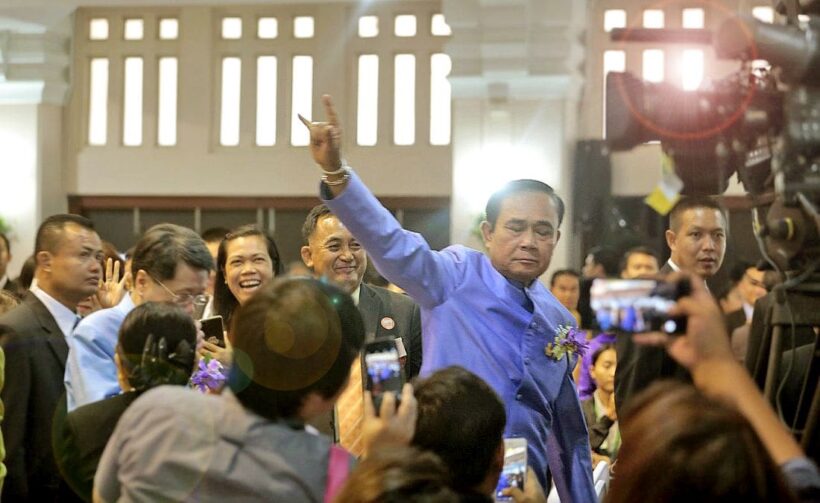 PHOTO: The Nation
February 24? No.
March? April? Maybe May?
PM Prayut Chan-o-cha has reaffirmed today that election will definitely be held by May 9 but gave no indication when exactly it will take place. It's the first time he's ever uttered an actual date.
He says that under the new Thai Constitution, May 9 is the final date election can be held but that his government needs to start making preparations for the Royal Coronation. Under the Constitution, a general election must be held within 150 days after the law on MPs election was promulgated. That was December 9 last year.
He also made a plea to the Thai voters not to "get bored" with him saying his administration will have to be around for a little while longer.
The PM, speaking at a National Teacher's Day function, said the country was advancing toward full democracy with the election to be held definitely by May 9.
The explained that the tentative date of February 24 was no longer legally possible given the fact that the Royal decree for the poll failed to be announced last week as widely expected.
Meanwhile the Army Commander-in-Chief Gen Apirat Kongsompong yesterday warned the activists
"not to cross the line" in their plans for a protest this Friday. They're demanding that the election must be held before March 10.
PM Prayut also pleaded asked the public for help to "maintain peace and order" during the lead-up and the coronation. He said the election and the coronation ceremony are two separate issues and , therefore, should not be mixed together.
SOURCE: Thai PBS
Keep in contact with The Thaiger by following our
Facebook page
.
Never miss out on future posts by
following The Thaiger
.
Health officials urge locals in Phichit to avoid eating raw pork after 4 deaths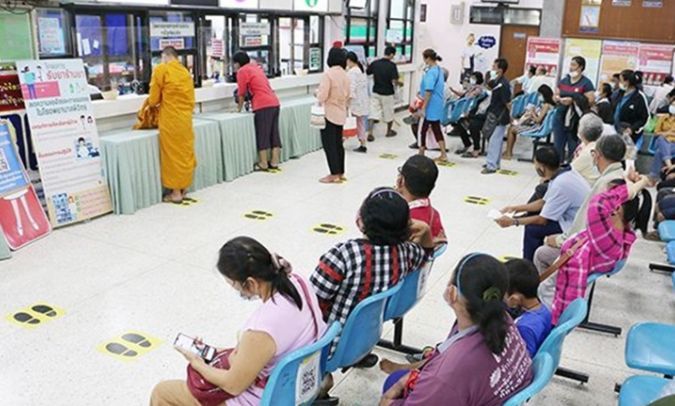 Public health officials are urging locals in the Phichit province to avoid eating raw pork after 4 people died this year from a zoonotic disease originating from pigs while 22 residents were infected.
The province, about 330 kilometres from Bangkok, has the highest number of deaths related to raw meat consumption. The province also has the second highest number of patients with symptoms caused by unusual eating habits.
The 4 residents died from a Streptococcus suis bacteria infection. 22 residents were also treated for the infection. Human Streptococcus suis infections typically occur in humans through cuts or abrasion on the skin when handling infected pig material, according to the World Health Organisation. The infection can cause meningitis, septicaemia, endocarditis, deafness and arthritis. Around 66% of survivors report hearing loss, according to the WHO.
Locals in Phichit are also being advised to avoid exposing themselves to raw pork and to only consume meat from farms that follow high standards.
SOURCES: Nation Thailand | World Health Organisation
Keep in contact with The Thaiger by following our
Facebook page
.
Never miss out on future posts by
following The Thaiger
.
Thailand News Today | No 'tourism' until Q2, Tiger smuggling, Win drivers jailed | Dec 1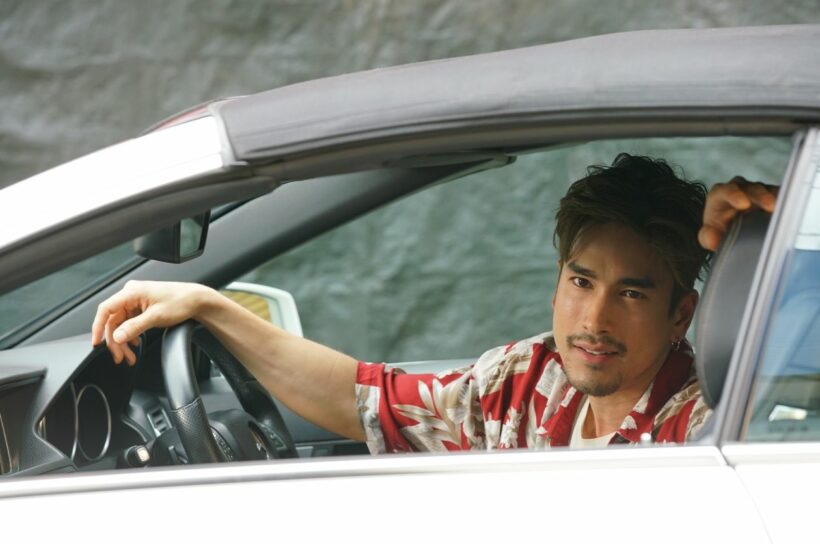 Thailand will remain closed to general tourism until at least the 2nd quarter of 2021
Kiss any resemblance of general tourism to Thailand goodbye, at least until march next year, at the earliest.
That's the outlook for Thailand's beleaguered tourism industry from the usually optimistic Minster for Sports and Tourism.
So, apart from the STV and the modified 60 day Tourist Visa, and a few other options – all involving quarantine and a lot of red-tape for now – there's not much good news on the horizon for people wishing to get back to Thailand right now. The minister's outlook wipes out any hope of any tourism resurgence for the 2020/2021 high season.
The Thai Hotel Association and The Thailand Travel Agents Association have been lobbying, even demanding, the Thai government to drop its mandatory quarantine provisions and urgently negotiate travel bubble with provinces in China and other nations that are currently "low risk" for Covid-19, including Singapore, Vietnam, South Korea, Australia, New Zealand and Taiwan.
As always The Thaiger will keep you up to date with any changes in the visa situation.
18 Bangkok motorbike taxi drivers get prison for 2019 mass brawl killing a bystander
18 motorbike taxi drivers have been sentenced to prison for their involvement in a mass street fight in June last year where a bystander was killed by a stray bullet. A Bangkok court handed down prison sentences ranging from 5 years to more than 27 years.
The fight broke out between two gangs of win drivers in Bangkok's Bang Na district, south of the city centre. Around 50 to 60 drivers attacked 20 to 30 drivers from a rival Win gang with knives and other weapons, apparently because Soi 2 drivers, who were unregistered and operated without the proper orange identification vests, took customers away from the other group.
A 20 year old Kerry Express courier, was caught in the crossfire and was shot and killed when a stray bullet struck him in the head. The drivers who were directly involved with the murder were sentenced to the longest prison terms.
Tigers and tiger body parts seized from Thai zoo investigated for alleged wildlife smuggling
In a crackdown on suspected wildlife trafficking, the Department of National Parks, Wildlife and Plant Conservation seized 5 tigers from a private zoo in the Isaan province Mukdahan.
DNA tests confirmed that at least 3 of the 5 tiger cubs are not related to the tigers in the Mudka Tiger Park & Farm, leading officials to believe the wildcats were smuggled in.
Some of the tigers seized were not alive and photos of a severed tiger head have been posted by various Thai news websites.
Apparently, this isn't the first time the Mukda Tiger Park & Farm has been investigated, having come to the attention of officials in the past for wildlife trafficking transgressions.
Isaan woman saves her husband from elephant attack
A woman saved her husband from a wild elephant attack by screaming and banging objects together, driving the elephant away with the loud noises.
The 33 year old, a rubber tapper in the Isaan province Bueng Kan, is being treated at a local hospital. Luckily, his injuries from being stomped by the elephant are not too bad.
His 37 year old wife says the elephant in the area caught her and her husband off guard, adding that wild elephants don't typically roam in that area.
No lockdown in Chiang Mai after local Covid-19 cases
There will be no lockdown in Chiang Mai after the recent Covid-19 case where 3 women have tested positive at a local hospital after returning from Myanmar.
Director general of the Public Health Ministry's Department of Disease Control says the locals in Chiang Mai are taking proper health precautions and he doubts the case will cause a wider outbreak.
"Widespread Covid-19 transmission is unlikely because people in Chiang Mai are still predominantly wearing masks on a daily basis. The ministry will continue monitoring the situation for a further 14 days."
You can follow the details of that story at thethaiger.com
Suvarnabhumi expansion being reviewed in line with "new normal" expectations
The 44 billion baht northern expansion of Bangkok's Suvarnabhumi airport is being revised and refined, to meet "new normal" requirements.
The AOT president says the process of review will take 1 or 2 months to complete.
The airport's new northern terminal will have the capacity to handle 30 million passengers a year. The Satellite Terminal 1 should be completed in 2022, increasing the airport's capacity by an additional 15 million passengers a year.
All we need is the flights and the tourists to return.
Keep in contact with The Thaiger by following our
Facebook page
.
Never miss out on future posts by
following The Thaiger
.
Ferry operators offer discounted trips to Koh Samui, Koh Pha Ngan and Koh Tao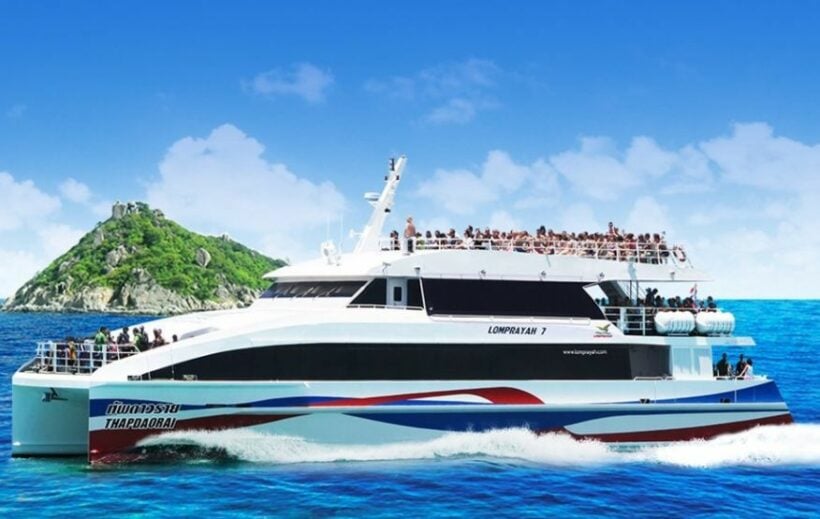 Tourist boat operators, Seatran Ferry and Lomprayah High Speed Ferries, are offering discounted trips for groups travelling on the weekdays to the Surat Thani islands Koh Samui, Koh Pha Ngan and Koh Tao.
From now until December 31, groups of at least 4 people can purchase discounted tickets for inbound trips from Sunday to Thursday, excluding public holidays. 30 baht discounts will be offered to each person travelling on a ferry and an 80 baht discount will be offered to each person travelling on a catamaran or speedboat.
The Tourism Authority of Thailand Koh Samui office is partnering with the ferry operators to promote the weekday group travel discount, according to director of the office, Supakan Yodchun.
"The promotion is expected to help increase the number of tourists travelling to the three islands by boat on weekdays until the end of the year."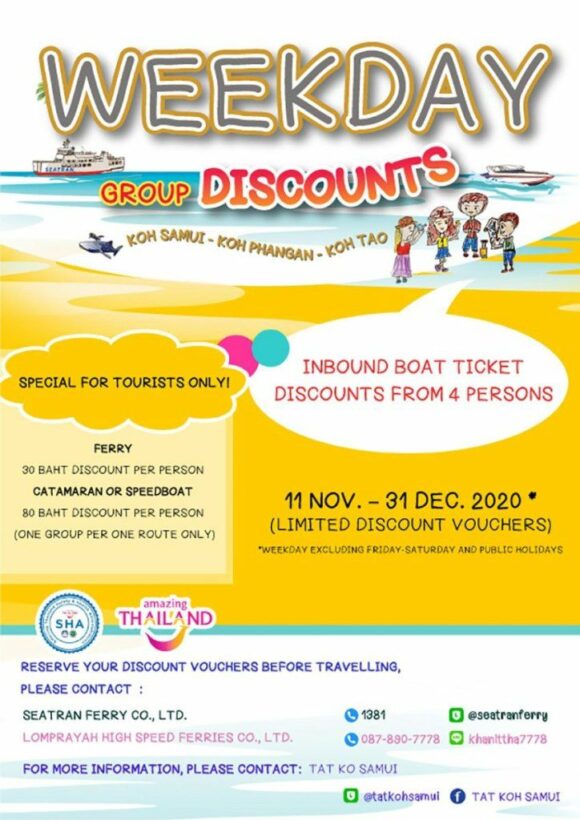 SOURCE: TAT News
Catch up with the latest daily "Thailand News Today" here on The Thaiger.
Keep in contact with The Thaiger by following our
Facebook page
.
Never miss out on future posts by
following The Thaiger
.