Eight Burmese migrants drown, two still missing in Kanchanaburi road crash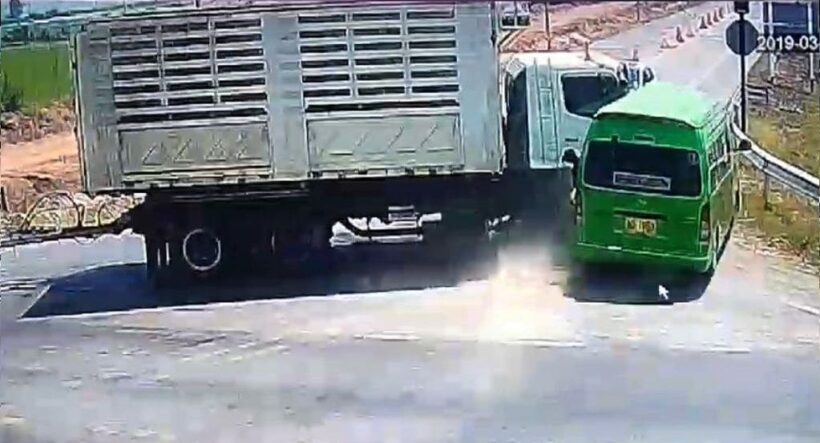 Eight Burmese migrants drowned along with two others that are missing, presumed dead, after a van they were travelling in was hit by a 10 wheel truck and both vehicles plunged into a canal in Kanchanaburi's Tha Muang district in western Thailand today.
Police say the accident happened at 12.10pm at the Sa Setthi Intersection in Tambon Ban Mai.
About 100 rescuers rushed to the scene to try to save the passengers who were trapped inside the van.
The rescuers were able to retrieve eight bodies, one of them a pregnant woman. Four were rescued and were sent to a nearby hospital.
Officials say two of the group are still missing.
The van was transporting the migrants back to Myanmar.
SOURCE: The Nation
Keep in contact with The Thaiger by following our
Facebook page
.
No role for Transport Ministry in Thai Airways rehab plan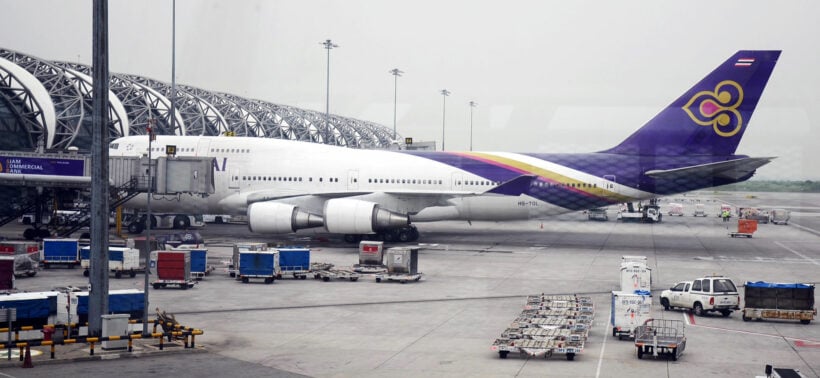 After initially insisting on having a say in the management of the rehabilitation plan for the beleaguered Thai Airways, the Ministry of Transport has conceded that, with its holding in the airline reduced to less than 50%, it no longer has any jurisdiction over what is now a listed public company.
Deputy Transport Minister Thaworn Senneam says the struggling carrier is no longer a state organisation under its control and administration of the court-approved rehabilitation plan now sits with the Finance Ministry.
Thai PBS World reports that both ministries had clashed over who would oversee the plan as, until filing for bankruptcy protection, the airline was both a listed public company with the Finance Ministry as its largest shareholder, and a state enterprise under the Transport Ministry.
The Transport Ministry had hoped to recommend 4 people as members of a "super board" that would oversee the administration of the airline's rehabilitation plan, with other members to be nominated by the Finance Ministry.
The jockeying for position of the 'super board' has already begun with prominent names publicly putting themselves forward.
SOURCE: Thai PBS World
Keep in contact with The Thaiger by following our
Facebook page
.
Deputy PM says politics not involved in Emergency Decree extension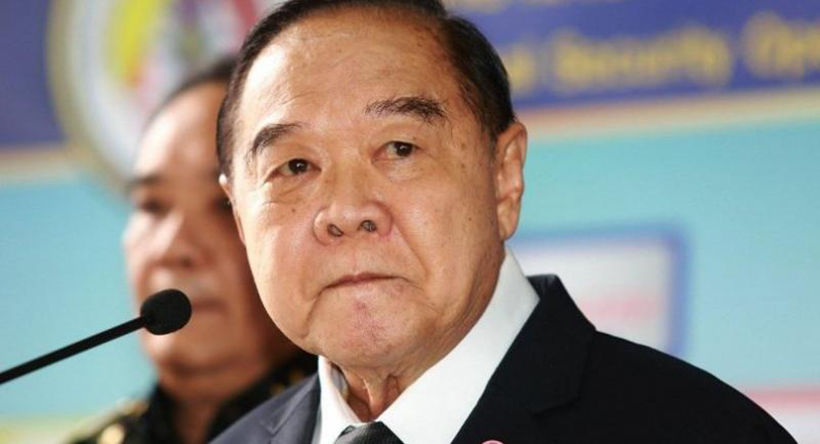 "There is a week to go before entering the third phase of relaxation. Whether a further easing will occur depends on this week. I want to urge everyone to keep their guard up at all times."
With the second month of Thailand's national state of emergency coming to a close, a deputy PM says fear of second wave of Covid-19 infections, and not politics, is behind the government's need to extend the Emergency Decree. Business closures and travel restrictions under the decree have produced huge economic hardship nationwide.
Prawit Wongsuwon's comments come as the cabinet is expected today to extend the emergency decree for a third month. But opposition and critics disagree with prolonging the decree, saying the Communicable Disease Act alone should be enough to control the spread of the virus.
They claim that PM Prayut Chan-o-cha's administration has a hidden agenda, alleging they want to hold onto emergency decree powers for political reasons.
The spokesman for the Centre for Covid-19 Situation Administration, Dr Taweesilp Visanuyothin, defends using the decree. He says it is a far better tool than other laws because it unites virus control efforts under one command.
Taweesilp yesterday urged the public to remain vigilant, to wear masks, frequently wash their hands and practice social distancing. This, he says, will help Thailand in the next phase of lockdown easing. But public health officials say there are signs that people are becoming less vigilant as the number of new daily infections drops.
The deputy chief of the Department of Disease Control says some organisations have begun relaxing preventative measures, like cancelling work from home. As a result, Bangkok's BTS stations are again overcrowded during peak hours. But he concedes the Covid-19 situation in Thailand has improved, with the number of new daily infections dropping to rates not seen since the early phase of the pandemic in February.
He says health authorities want to continue the momentum, adding that lockdown measures will no longer be necessary if the number of new daily infections is kept below 5 per 1 million people.
"For example, Bangkok has a population of 8 million. If the number of Covid-19 patients is 40, transmission is considered limited"
Authorities say the situation could become critical if the number of new patients passes 10 per 1 million people nationwide, which would prompt stricter lockdown measures again.
SOURCES: Chiang Rai Times | Bangkok Post
Keep in contact with The Thaiger by following our
Facebook page
.
Government warns Thai residents over fake contact-tracing sites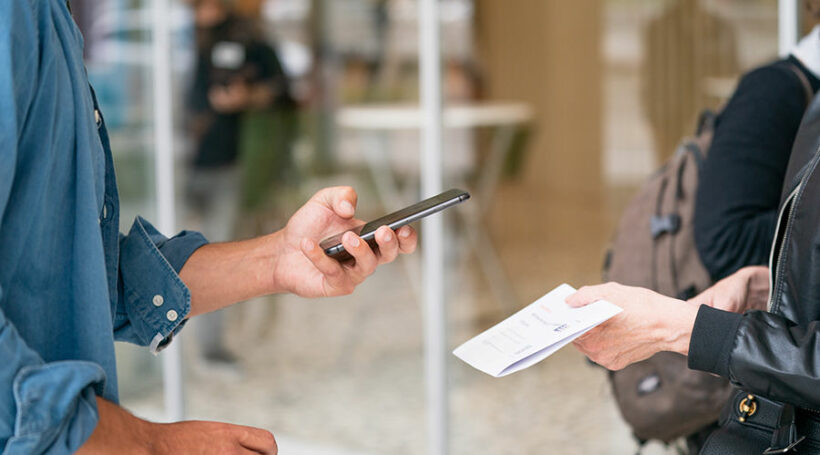 The Thai government has issued a warning after a number of complaints from people being sent incorrect links and annoying pop-ups when attempting to "check in" at various businesses. The country's Covid-19 task force says the government's official "Thai Chana" contact-tracing website does not do this and warned citizens to make sure they only follow legitimate links.
Dr. Taweesin Visanuyothin, spokesman for the Centre for Covid-19 Situation Administration, says anyone with concerns should report business venues that are using incorrect QR codes to capture customers' data, possibly with the aim of using that data to promote products or services.
The Pattaya News also reports that all provincial governors must ensure the check-in process is being followed by all businesses, not just those that re-opened in the last round of easing of restrictions. All venues are obliged to provide both an electronic and paper-based means of checking in, even those that did not do so prior to the introduction of the technology. Anyone without a smartphone or who simply prefers to sign in using paper and pen may still do so.
SOURCE: The Pattaya News
Keep in contact with The Thaiger by following our
Facebook page
.