14 injured in bus crash in Prachuap Khiri Khan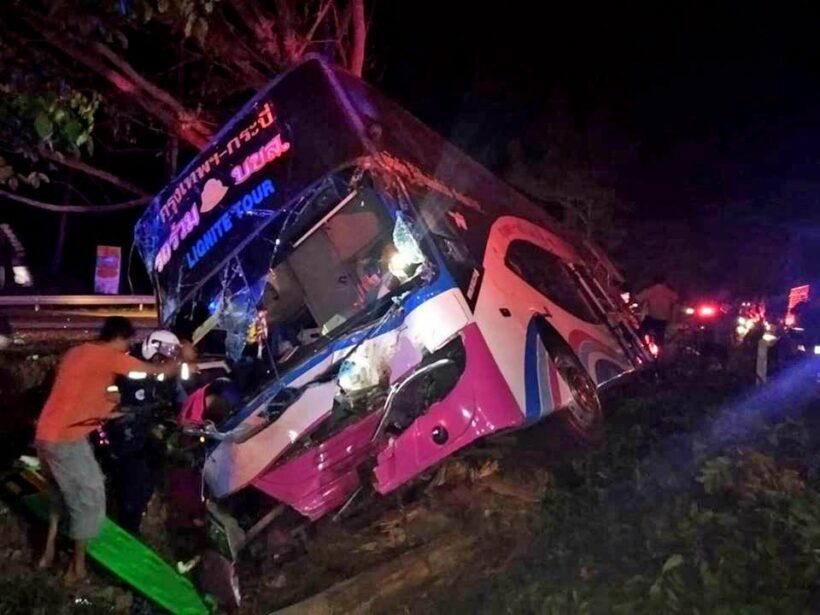 PHOTO: ปูดำนิวส์
A tour bus has flipped over in the middle of the main road through Prachuap Khiri Khan last night around midnight. The accident happened at the Phetkasem Road 371 kilometer marker (distance from Bangkok). Up to 14 people have been injured in the incident, four of them seriously.
The injured were rushed to hospital as rescuers helped free passengers from the mangled mess.
The tour bus belonged to the Lignite Tour Company. Their website says that "Lignite Tour is one of the most reputable bus companies in Thailand that specialize in bus services from Bangkok to Krabi and Bangkok to Phang Nga."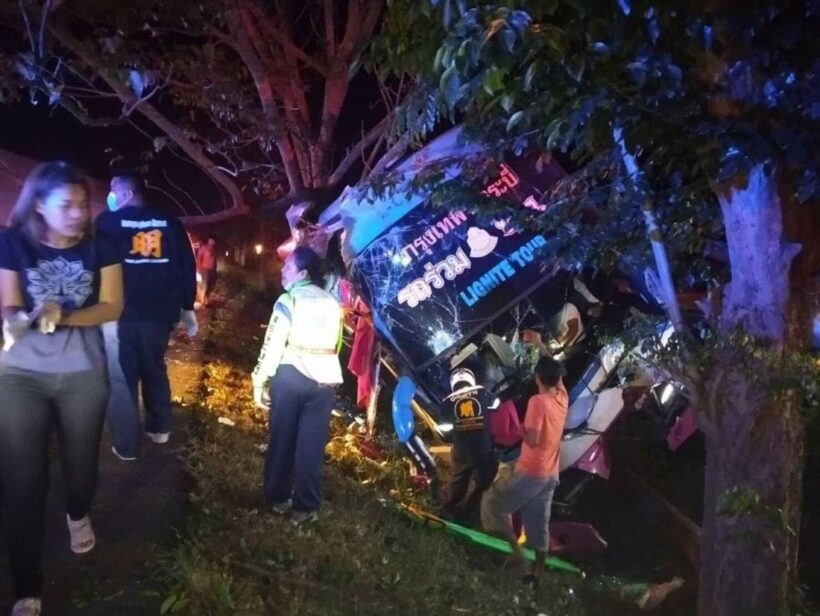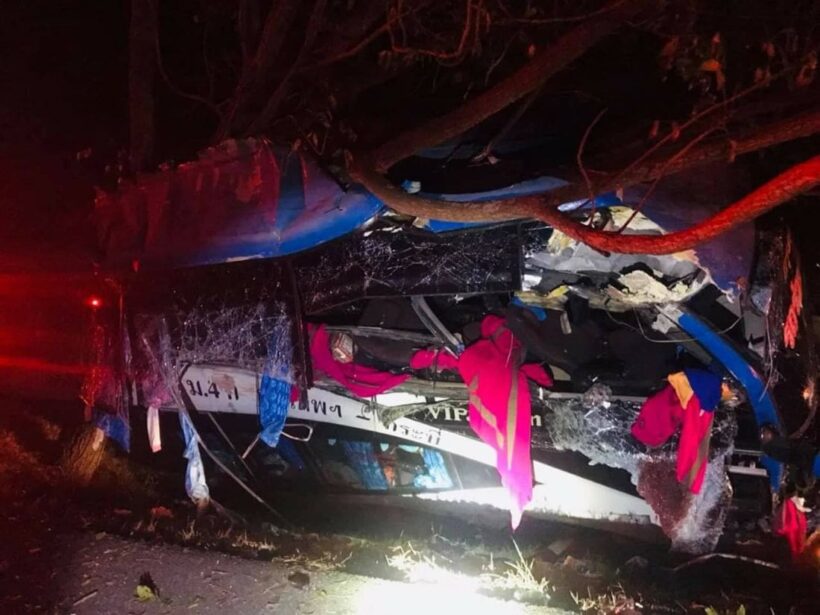 Want more from the Thaiger family?
📱 Download our app on Android or iOS for instant updates on your mobile
📧 Subscribe to our daily email newsletter
👍 Like/Follow us on Facebook
🔔 Subscribe to or Join our YouTube channel for daily video updates
Royal Thai police say new uniforms will help in pursuit of criminals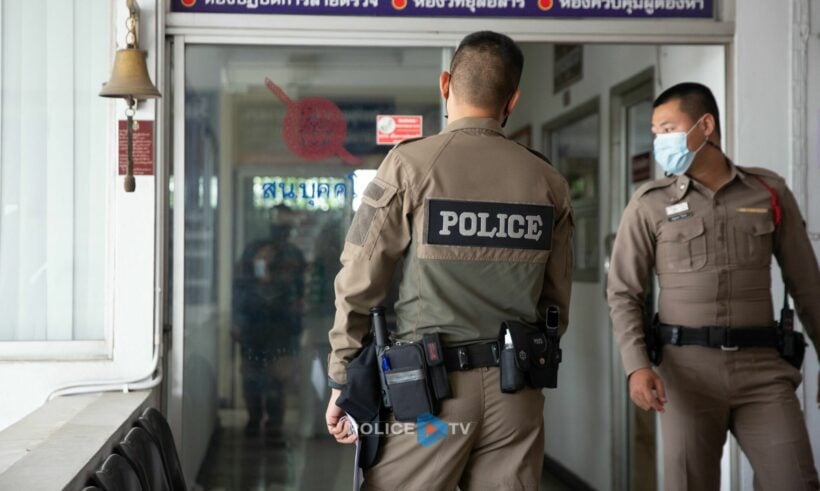 The Royal Thai Police say new uniforms will help them be more "agile" in their pursuits of criminals. The uniform's prototype is still under trials and has yet to be launched. The move to change uniforms has been attempted in the past, with tourist police once seeing their usual long-sleeved khaki shirt with shoulder pads and metal badges morph to short-sleeved shirts and blue shorts. But previous modifications to their attires was short-lived.
Somprasong Yenthuam, the deputy commissioner of the Metropolitan Police Bureau has been assigned by the police chief to oversee the uniform change this time around. A committee has been formed to study the input gathered from officers across the country, as well as the public. But the police chief wants the new uniforms to be suited to patrol operations with a final decision being made after a 10-day trial period of the uniforms.
The new style of uniform is currently being tested at the 3 police stations of Chakkrawat, Bang Yi Khan and Bukhalo in Bangkok. The trial started on May 3 and will run until this Thursday, with 10 active-duty officers, at the operational level, trying out the new uniforms.
"The three police stations were chosen because they are ready for the trial as the areas under their jurisdiction are fairly large with many residents."
The uniforms feature a baseball-style cap, which is much lighter than the traditional police helmets, and a shirt with 2 panels. The upper panel is made of khaki while the lower is made from a more breathable fabric which is easy to launder. The new badges are made of cloth, taking into account previous complaints by officers of the badges' jagged edges injuring them while working. The new pants feature an elastic waistband and multiple pockets. The new shoes are designed for running without causing foot pain.
"The committee has studied police uniforms from around the world before deciding on the prototype. But what is most important is the opinion of police officers who use it, and the public. Whether the proposed new police uniform will convey less power or authority remains to be seen. It is not finalised yet and can still be changed."
The new uniforms cost around 2,000 baht but Somprasong says the department will use its annual provision to pay for the uniforms without needing to add more money. Krisanaphong Poothakool, an associate professor of criminology and assistant president at Rangsit University, says the new uniform must help officers be more agile.
"However, how the officers perform their duties and behave themselves in public is more important than their uniforms. Changing the uniform will be useless if the officers fail to improve their behaviour."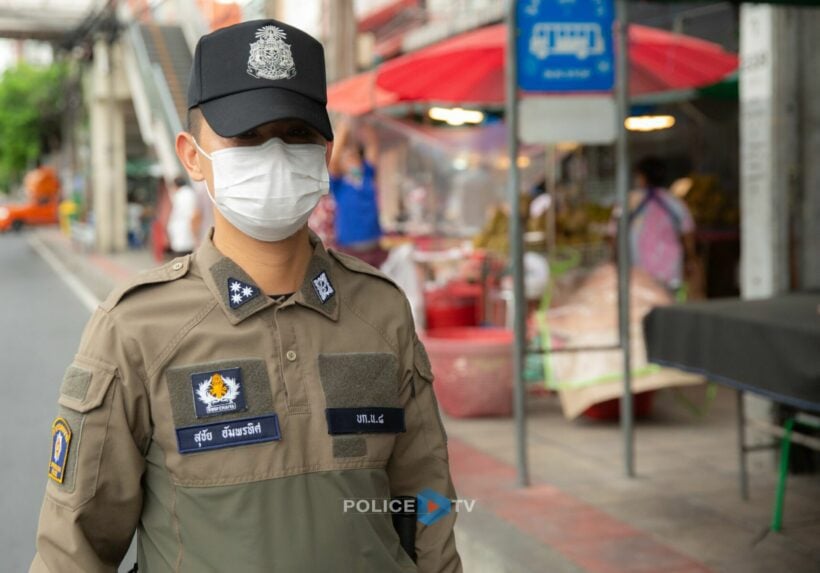 SOURCE: Bangkok Post
Want more from the Thaiger family?
📱 Download our app on Android or iOS for instant updates on your mobile
📧 Subscribe to our daily email newsletter
👍 Like/Follow us on Facebook
🔔 Subscribe to or Join our YouTube channel for daily video updates
Thai government says Covid treatment is free, but patients report hefty bills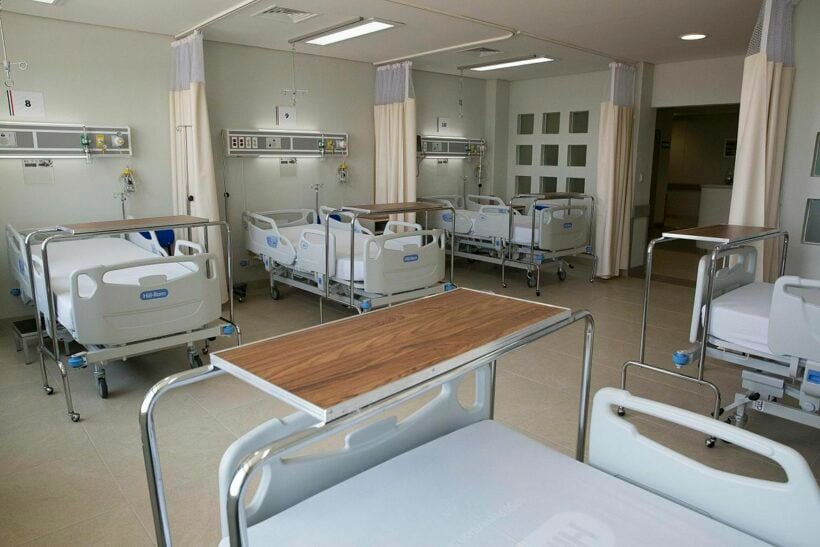 Despite the Thai government repeatedly saying all Covid-19 patients will receive free treatment, hefty bills are being posted on social media. Tares Krassanairawiwong, director-general of the Health Service Support Department, insisted again that the treatment for Covid is free at any state or private hospital, but listed maximum amounts on coverage for individuals. The National Health Security Office says it will pay 7,200 baht in medicines for each patient, 1,500 baht per night in a hospital, field hospital or hospitel, and 3,800 baht for other items related to the virus treatment.
But the NHSO secretary-general cited bills as being much higher on average per person, insisting that even those bills will and have been paid.
"Patients don't have to pay even when being treated in a private hospital because the NHSO will reimburse the cost. On average, we pay private hospitals about Bt100,000 per [Covid] patient with moderate symptoms, and have paid 800,000 baht to 1 million baht for severe cases."
1 patient reported being hit with a bill of 937,979 baht for 16 days in a private hospital, which included 3 days in intensive care. Another reported a bill of 989,670 baht for 17 days in hospital, 13 of which were spent in ICU. Another person, Danai Rung, says he called the NHSO hotline, after being given a large bill, and said the hotline representative told him his hospital wasn't covered under the NHSO.
"The claim that Covid-19 treatment is free at all hospitals is definitely untrue," he said on Public Health Ministry's Facebook page for Covid-19 updates. "I have had to pay 340,000 baht of the 480,000 baht bill. The insurance only covered about 140,000 baht."
Even private hospitals are claiming that the difference in specialists' fees and medical supplies make the cost of treatment higher compared to those getting treatment at public hospitals. The difference, unlike what the NHSO has stated, will be paid by the patient.
Thonburi Healthcare Group's chairman, Boon Vanasin, said recently that when a patient is diagnosed with Covid-19 in a private hospital, they may either be admitted or transferred to another designated medical facility. In this case, the treatment will be free.
"But if the patient refuses the process prescribed by the government and chooses to be treated in their own hospital, then they will have to pay the difference between the medical cover provided by the government and fees charged by private hospitals."
Patients are advised to call the NHSO 1330 hotline if they are asked to pay for Covid-19 care. So far, the Public Health Ministry says it has resolved 44 complaints involving 75 patients. All these patients have been refunded the money taken from them by private hospitals, who said the money was collected by mistake or taken as a guarantee.
The NHSO says operators of medical facilities who illegally charge for Covid care can face up to 2 years in jail or a maximum fine of 40,000 baht.
SOURCE: Thai PBS World
Want more from the Thaiger family?
📱 Download our app on Android or iOS for instant updates on your mobile
📧 Subscribe to our daily email newsletter
👍 Like/Follow us on Facebook
🔔 Subscribe to or Join our YouTube channel for daily video updates
Third supsect arrested in bomb attack of Maldives ex-president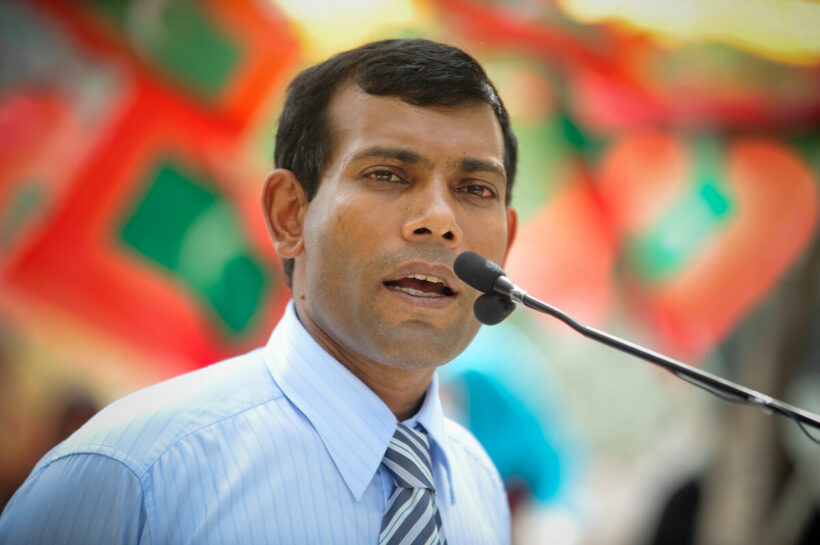 After a bomb attack in the Maldives attempting to assassinate former president Mohamed Nasheed, police have arrested a third suspect. The Manhunt has continued in the Maldivian capital city of Malé as the police appealed to the public for any information they may have about another suspect. Religious extremists have been blamed for the attempt on the former president's life.
Police did not release any details about the person that they arrested other than to confirm that they believed him to be connected to the bombing attack on Thursday. The bomb had been attached to a motorcycle that was parked near the Maldives ex-president's car, and the owner of that motorcycle along with the second man was already arrested yesterday.
Mohamed Nasheed was not killed by the bomb detonation as he walked to his car, but he was seriously injured and has been hospitalized since the blast. The explosion injured 3 other people including one British national. The ex-president is now the Maldives parliament speaker and his family has tweeted updates about his condition since the bomb blast. He was moved from requiring life-support to intensive care yesterday after removing shrapnel from the blast in a 16-hour surgery. Doctors say one stray piece just barely missed his heart.
Nasheed had been the first democratically elected president of the Maldives in 2008 after decades of one-party rule. But a military coup in 2012 overthrew the government and ended his presidency. He was widely applauded for his progressive push for democracy and climate activism. The Maldives is a collection of 1,192 coral islands with no mountains, making it the lowest nation on Earth at just 1 metre above sea level on average. Nasheed's pleas for action become a powerfully effective voice against climate change that could submerge the entire country he led.
Officials from the ex-president's Maldivian Democratic Party have accused religious extremists of the attack believing that it could be politically motivated. But as of now, no group has claimed responsibility. The Maldives is mostly Muslim and has had problems in the past with an Islamic State recruiter injuring 12 Chinese tourists with a homemade bomb in 2007 and sending local recruits to Syria in 2019.
SOURCE: Bangkok Post
Want more from the Thaiger family?
📱 Download our app on Android or iOS for instant updates on your mobile
📧 Subscribe to our daily email newsletter
👍 Like/Follow us on Facebook
🔔 Subscribe to or Join our YouTube channel for daily video updates