Flying into history, the mighty Airbus A380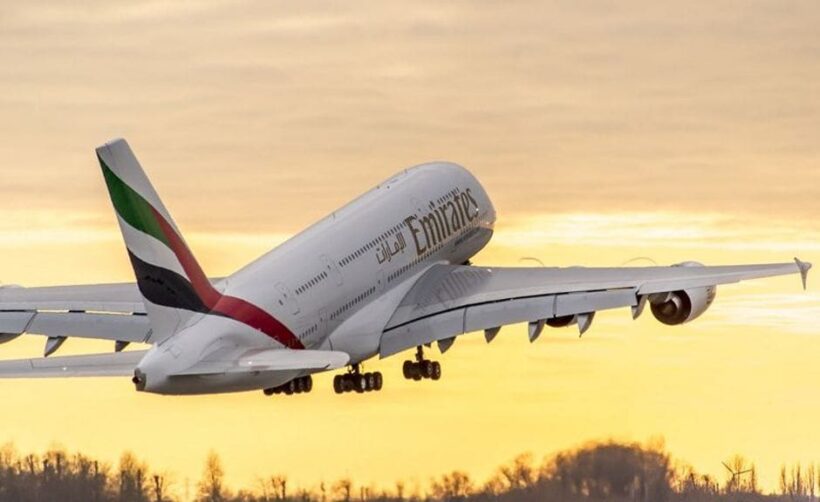 In an era where airlines are now run by accountants instead of pioneers, aviators or passionate flyers, it's no wonder we're seeing the passing of an important aviation milestone this week.
The Airbus A380, a passenger favourite, failed to ignite the interest it needed to sustain new orders and and a continuation of the program of building, selling and servicing the world's largest passenger aircraft. With its first flight in 2007, the demise of the program just 12 years later is a sad day for Airbus. Although they've largely paid for the enormous investment with the sales racked up to date, the company will fail to capitalise on the blood, sweat and tears of such an astonishing aviation engineering feat.
As of today, there are 313 firm orders from 16 customers for the passenger version of the A380-800. 234 have already been delivered to 13 customers as of last month (January 2019).
I recall seeing my first A380 at Melbourne "Tullamarine" Airport back in 2007 when early-adopter QANTAS toured their first A380 around the nation's airports. Compared to every other aircraft flying at the time, including the mighty 'Jumbo Jet', the Boeing 747 (the 747-400 was the popular model still flying at the time), the mega Airbus was a scene-stealer. It was enormous but also, as it limped off runways, a majestic beast that defied gravity.
To get such a mighty plane into the air, before it came to the end of existing runways, took a lot of refinement in wing design and new engines. But that was just the start – the things passengers wouldn't really notice.
Inside, the proportions were astonishing. If configured as all-economy seating they could carry up to 800 passengers. No airline decided to go in that direction, instead setting up three-class configurations on the two floors of seating. Most airlines were carrying 450-500 passengers.
Ironically, the month that Airbus Industries announced to the world the end of the A380 program, it was also the 50th anniversary of the launch of the first Boeing Jumbo 747, the aircraft Airbus was hoping to eclipse in size, economy and passenger-carrying capacity. The Jumbo, being sold now as the 747-800, is still being manufactured, outlasting its European competitor.
Commercially, the superjumbo's days are now numbered. The announcement from Airbus follows the cancellation of several orders by key airlines, principally the UAE Emirates and Japan's ANA.
But with Airbus' continuing mechanical and service support, the current A380s have potentially decades of flying ahead. We might still be able to enjoy their size, service and quietness into the 2040s, maybe beyond.
I flew on the A380 in Business, Premium Economy and Economy classes over a decade and thoroughly enjoyed the experience. Whist the seating was really nothing exciting (the accountants made sure they were still packing in the seat), there was a sense of space unknown on any other aircraft.
But, for passengers, the most commonly noted experience on the A380 was the quietness. You could have a normal-voice conversation where usually you had to talk over the dull roar of the engines in other aircraft.
(This is in contrast with the noisiest passenger plane I ever flew on in the late 1960s, the British-built Vickers VC10. Touted as the 'whisper jet' of course it was noisiest plane around, especially if you sat down the back where the pairs of engines, mounted either side of the tail, made any conversation impossible.)
As the flying leviathan would thunder along the runways you are pushed back into your seat but there was little fuss or drama sitting inside. Although you hoped it would lift its nose before it go the end of the runway, there was little sense that you were accelerating to take-off speed.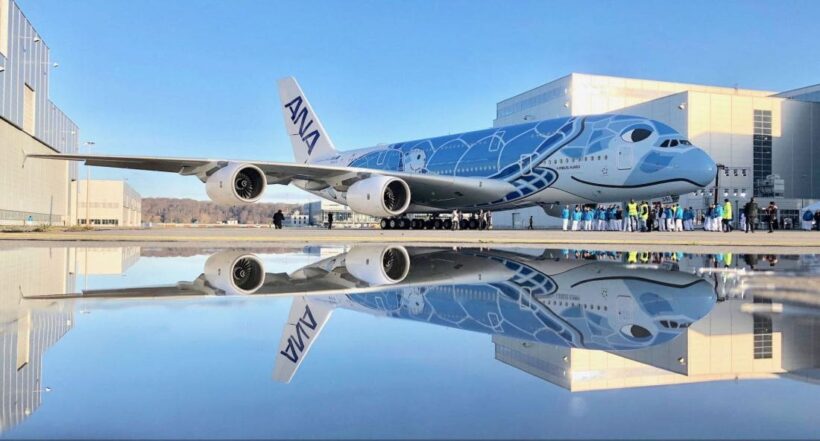 The promise of greater luxury in the sky was one of the selling points of the A380 for fliers used to the cramped conditions of smaller aircraft or tight seating configurations, even in bigger machines like the Boeing 747 and 777.
Beds, staterooms, bars, butlers, saunas – the start-up airlines trotted out the fancy configurations for first class customers. Of course 99.9% of flyers would, as usual, be crammed into the same same economy seats with the crying babies and queues at the toilets.
And, as memorable as a flight on the A380 would be, the food was always crap – all airline food is crap (has anyone actually chosen to fly one airline or another because they had better food?)
Whilst Airbus spent the last decade trying to convince world airlines that the A380 was the 'future of aviation', the designs were already on the drawing board for smaller, more flexible, nimble and economical aircraft before the first mega-Airbus got off the ground.
Boeing's 787 program, its updated 777 and even Airbus' own A350 were able to carry customers for lower cost-per-passenger than the A380. And that's ALL that matters now.
Whilst it remains an inspiring, even beautiful, plane, the days of passion in the skies are over. The Juan Tripps and Howard Hughes – early aviators and businessmen who were behind the 'ideas' of the great aircrafts of the 40s, 50, 60s and 70s – no longer exist. Running an airline now is a cut-throat numbers game where passenger needs and comfort are the lowest priority.
The wonder of aviation, the joy of flying, the excitement of travel, is now replaced by long immigration cues, hordes of other passengers, cramped seating and crap food (I know, it's just a bugbear of mine – I never touch the soggy rubbish served on planes).
So it's a sad farewell to this majestic plane but, like opera diva Dame Nellie Melba, the mega-jet will be making many more appearances despite announcements of her retirement.
I hope you get the chance to fly on an Airbus A380 if you haven't so far. And consider the dreams and skills that were employed to make this engineering marvel reach for the sky.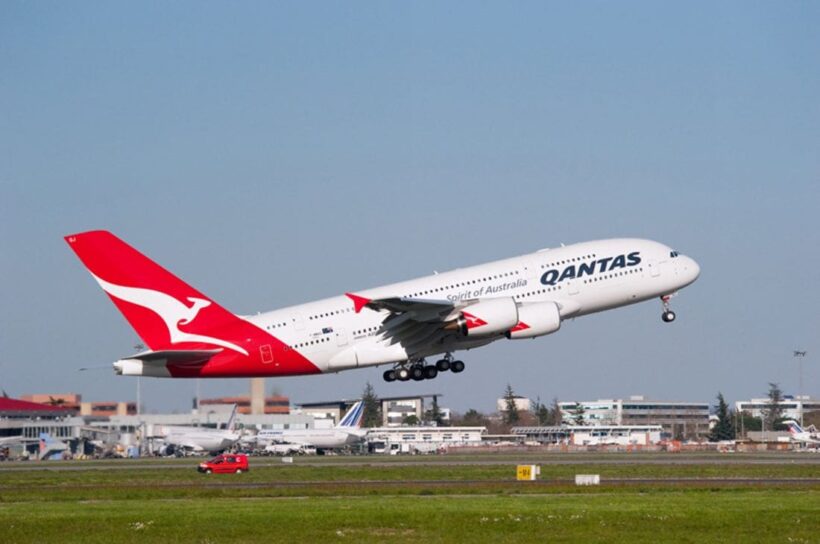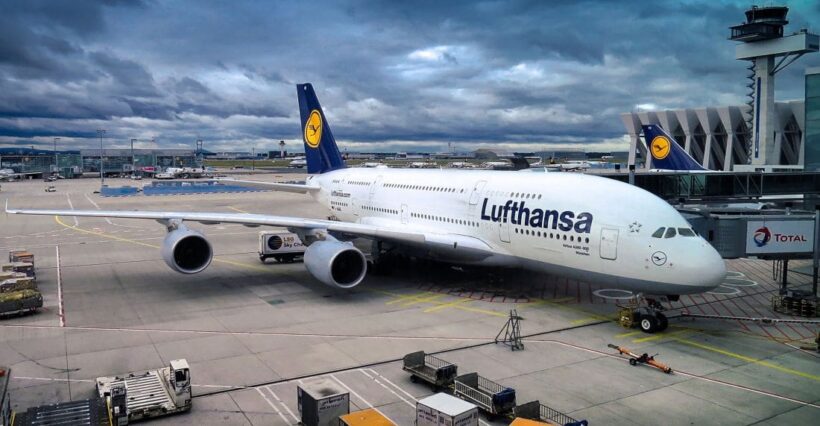 Keep in contact with The Thaiger by following our
Facebook page
.
Never miss out on future posts by
following The Thaiger
.


Find more SE Asian News courtesy of The Thaiger.

Broke? Find employment in Southeast Asia with JobCute Thailand. Rich? Invest in real estate across Asia with FazWaz Property Group. Even book medical procedures worldwide with MyMediTravel, all powered by DB Ventures.

Top 10 tips to avoid food poisoning in Thailand, and how to recover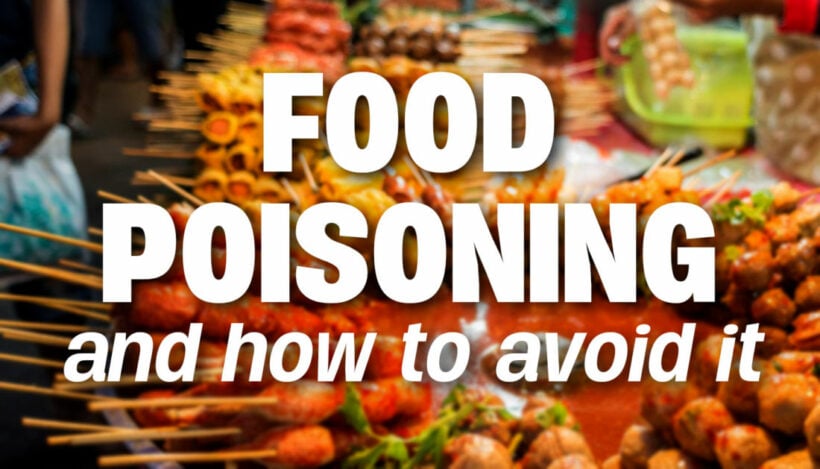 NOTICE: The Thaiger are experienced travellers but we're not doctors. This information is provided as a general guideline if you are confronted with food poisoning. In all cases consider seeking medical attention.
Travelling in foreign locations and trying out the local dishes will always risk a bout of the dreaded food poisoning – Bali belly, Thailand tummy. Thailand has some of the world's tastiest food but also the potential to put you flat on your back for a few days.
Travelling around Thailand you face a double whammy of exotic new spices along with an equally exotic list of new microbes and bacteria working hard to make your day a bad one. One bit of bad luck and you'll disrupt the delicate balance found within your digestive system.
Contaminated water? Spoiled meat? Food left out in the open for too long? Whilst the vast majority of Thai food, even the street food, is unlikely to upset your digestive system, the more adventurous your eating, the more likely you are to confront a bout of food poisoning along your journey.
It will start with stomach cramps, nausea and sweating. It will usually kick in in the first four hours after your meal, probably earlier. You'll know it!
Projectile vomiting and diarrhea are usually the result and the next 10-12 hours of your life will be spent in close proximity to a toilet. You will feel like death-warmed-up… chills, cramps, maybe a fever and lots of sweating. But you WILL get over it.
Here is The Thaiger's Top Ten ways to avoid, and recover from, a bout of food poisoning.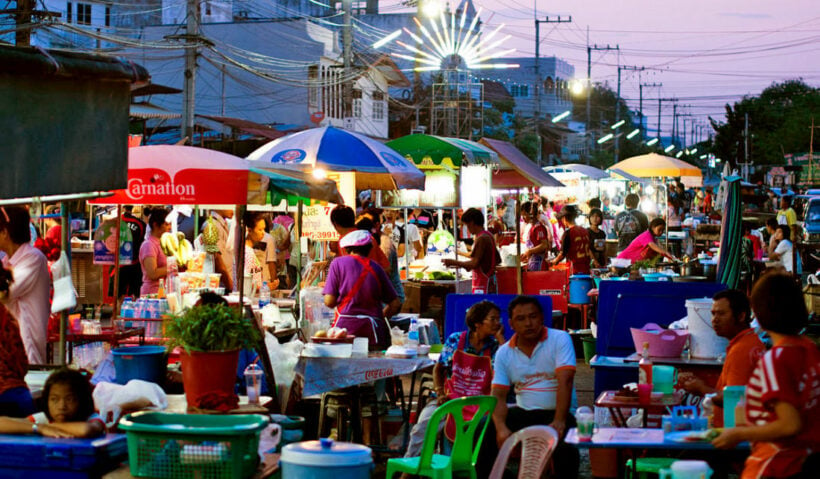 Don't get food poisoning!
The best way to avoid food poisoning, or its lesser partner traveller's diarrhea, is to not get it in the first place. But even the most cautious tourist can consume something they think is safe… but isn't.
Avoiding food poisoning is everyone's obvious aim, but if it does happens it's not the end of the world. But it is going to put a dent in your plans for a few days. Be cautious, read up about potential problems and turn you brain on before you go 'full commando' on food you've never experienced.
No fresh leafy greens
Unless you are absolutely sure they have been copiously washed with filtered water it is best to avoid eating anything in this category. Cooked greens are usually ok, especially in boiled soups. Try to also avoid raw unpeeled fruit or vegetables as well.
Salads in a street restaurant, somewhere off the beaten track? Probably not.
Street food
Street food, literally food you can buy on the kerbside or footpaths anywhere in Thailand, often looks and smells amazing, and is usually safe to eat. But avoid anything that looks like it's been sitting around in the sun and humidity. Stick with bubbling boiling soups, freshly fried Pad Thai, and meat that has been grilled right in front of you.
Ice ice baby
The vast majority of restaurants and bars in tourist areas use ice that comes from frozen purified water and have it delivered daily. Off the beaten track it's best to ask first if the ice (nam kang) is made from tap water or is fresh that day. When in doubt, leave it out – better a warm beer than half a day leaning over the toilet 🙂
Drinking water
It's best to observe the golden rule about drinking water in Thailand – never drink the tap water. The down-side is that most of the potable water is going to come to you in a single-use plastic water bottle which we're all trying to avoid these days. Most hotels, and some restaurants, will have drinking stations where you can top up your water safely.
Drinking water is very cheap in Thailand and is available everywhere, like EVERYWHERE!
All that said, we suspect that in places like Phuket, Chiang Mai, most of inner Bangkok, Pattaya and Hua Hin, the water out of the tap IS safe to drink these days. But don't take our word for it! As a traveller, you need to err on the side of caution.
The Thaiger has lived in Thailand for a decade and brushes teeth and uses the local supply (in Phuket and Bangkok) and has never had any 'tummy-rumbles' from interacting with the local potable water supply. But that's not a scientific study, just our own experience.
Leftovers
"Mmmm, that pizza was great last night. I'll have the rest tomorrow."
Maybe, but you need to refrigerate it before it gets cold and then eat it quickly the next day before it has time to 'warm up'. If it's more than a day old, throw it out or feed it to the dog or cat who have cast-iron stomachs compared to humans.
Ditto for any other leftover you think you'd like to save for the next day.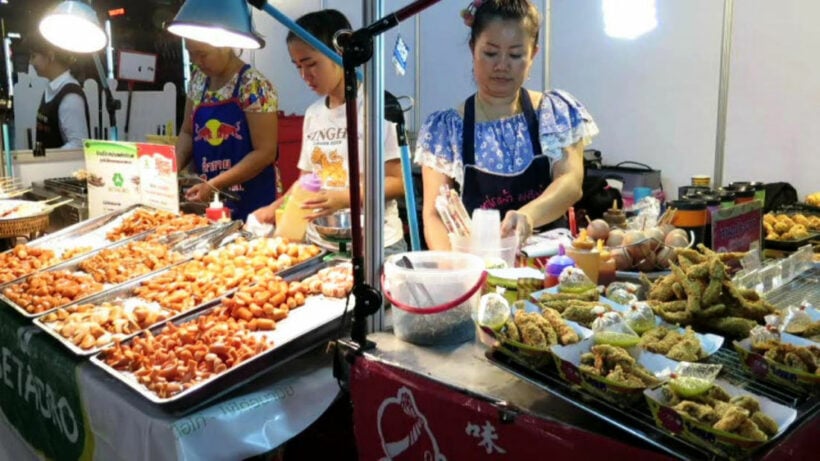 Rehydration
If you are experiencing diarrhea or vomiting you need to make sure you rehydrate properly. If you are not doing a great job holding water in, go to the nearest pharmacy and pick up Oral Rehydration packets.
If you are suffering from food poisoning in Thailand you will do well to grab some of these packets. They should cost you no more than 5 baht. Use up to 5 a day.
Seek Medical Treatment
If it's a mild case you are probably going to be able to self-medicate your way back to perfect health. If it's serious and you're just flat on your back (between rushing to the toilet) for more than a day, then you'd be advised to seek medical attention. If you have blood in your vomit or stools, or high fever lasting more than an hour or so, seek medical attention quickly.
Thai doctors usually go down the medication route whereas some western doctors would now specify a more natural approach to recovery. If you have medical and travel insurance (you're insane travelling without both!), and are in places like Bangkok, Chiang Mai, Phuket, Pattaya, Samui, Hua Hin or Khon Kaen, then head to a private international hospital, rather than a local hospital.
There's nothing really wrong with the local hospitals – you will be charged less but you will be charged – but you're going to have to battle language barriers and waits at a time when you're not really focussed on anything except how sick you feel.
A better choice would be a local clinic – Google is your best friend here or ask you hotel or someone with some local knowledge.
CAUTION: A lot of people use to take Loperamide aka. 'Imodium' when they had diarrhea in the past. Generally medical advice these days is NOT to take these drugs unless you consult a doctor first. Read more HERE.
Rest and time
Your body will use a lot of energy trying to evacuate whatever is making you sick. Sometimes you will wonder where everything coming out of you, is coming from! It's just a never-ending source of hell. At some stage though it will calm down and your poor body will be exhausted. So rest.
Don't be afraid to miss out on a couple of days of activities as a result – put your body and recovery ahead of anything. For now you need lots of sleep and rest.
Be a BRAT
For a few days stay off the exotic foods that put you here in the first place. Go bland, go BRAT. The BRAT diet is tried and tested and, whilst not very exciting, will hep the flora of your stomach recover quickly while getting enough nutrients to keep you going.
BRAT stands for bananas, rice, applesauce and toast. Yeah, bland indeed.
You can add to this fairly palette with other gentle foods… plain biscuits, oatmeal, weak tea, apple juice or flat carbonated drinks (just open them and let them sit for a few hours to lose their 'fizz'), bland 'broth' soups, boiled potatoes.
Here are foods to avoid during your recovery… milk and dairy, anything fried, greasy, fatty, or spicy, steak, pork, salmon, and sardines, raw veggies, including salad greens, carrot sticks, broccoli, and cauliflower, fruits, such as pineapple, orange, grapefruit, apple, and tomato, very hot or cold drinks, alcohol, coffee, or other drinks containing caffeine. Or Thai food generally!
After a few days on BRAT you can start trying things like soft-cooked eggs, cooked fruits and vegetables, and white meat, like chicken or turkey.
Importantly, until your body has finished getting rid of 'whatever is ailing you', don't eat anything. It will just end up, along with everything else, making a quick journey from one end of your body to the other.
Start drinking flat soda (lemonade) or carbonated drinks, or 'Gatorade'-style electrolyte drinks (you can powders from any Pharmacy) as soon as you can to keep the body hydrated, even fresh coconut water, (although make sure it is fresh, otherwise you're going to end up in the toilet).
Dehydration is a big problem following a bout of vomiting and diarrhea so focus on getting some fluids back into your system as soon as you can tolerate it.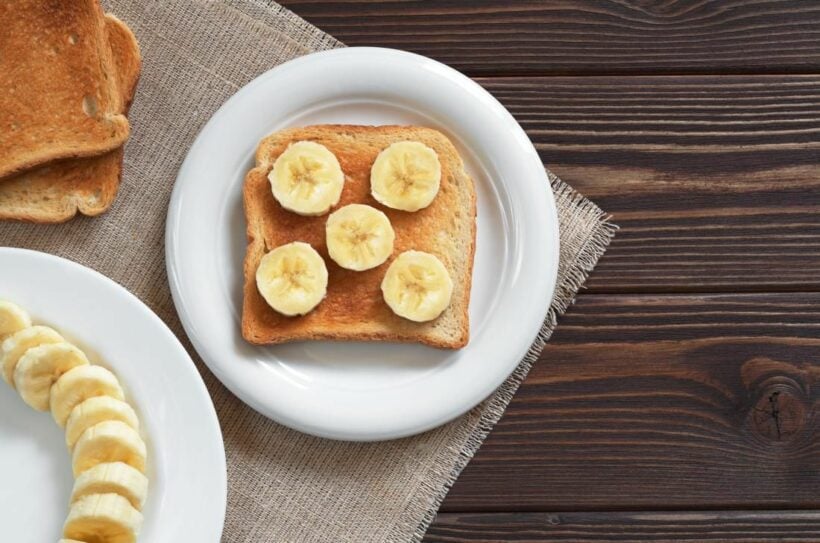 Keep in contact with The Thaiger by following our
Facebook page
.
Never miss out on future posts by
following The Thaiger
.
Bangkok Airways offering up to a 20% discount to certain groups of Thais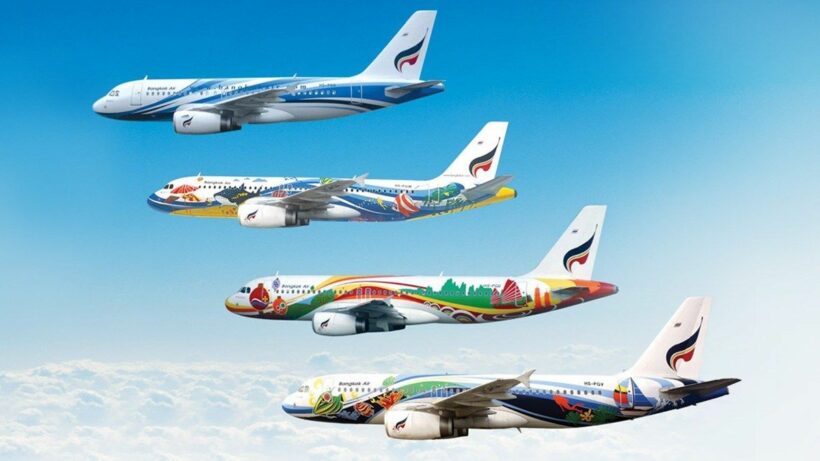 Bangkok Airways is offering 10 to 20% off its standard rates to certain groups of Thai citizens. The demographic groups are split into 5 categories: senior citizens who are 60 years old or over, undergraduates which include students and teachers, disabled persons, travel-related professionals and government officials.
All groups will receive 20% discounts except government officials who will receive 10%.
The discounts are valid on reservations made through December 31, 2020 with travelling dates valid as of October 1 onwards. Such standard rates or fares are the ones posted on the airline's websites and not on travel agency sites. Passengers receiving the discounts must provide proof of receiving the discount to airline staff upon checking in for their flights.
Yeah, ummm… just Thai citizens get the special deals.
SOURCE: TTR Weekly
Keep in contact with The Thaiger by following our
Facebook page
.
Never miss out on future posts by
following The Thaiger
.
Thai Air Asia returns to Suvarnabhumi in addition to its Don Mueang hub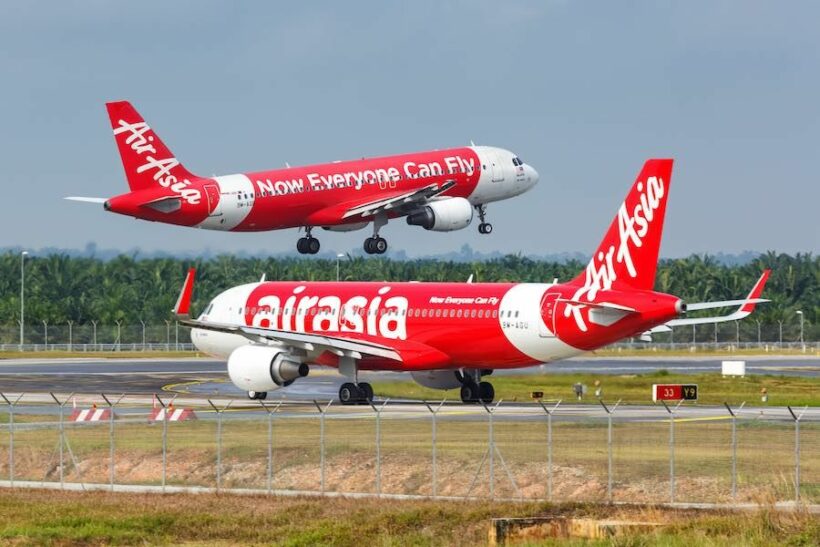 Thai AirAsia is spreading its Bangkok wings and opening up a secondary hub at the main Suvarnabhumi airport (BKK), to help broaden its attraction and bolster its bottomline. Thai Air Asia was the first airline to head back to the moth-balled Don Mueang in 2012 to re-establish the older airport after all the airlines moved across to the new Suvarnabhumi and discount airlines were seeking a lower-cost base.
Although Thai Air Asia carried 22.15 million passengers last year, this year's total will fall a long way short, just 6 million for 2020 up to date. Under the new set up, Thai AirAsia will have resumed nearly 90% of its pre-Covid domestic services, a total of 109 daily flights to 39 destinations. There will be 97 flights from Don Mueang Airport and 12 from Suvarnabhumi Airport.
With only a handful of international traffic, Suvarnabhumi officials are keen to re-kindle revenue for the massive airport and have struck a deal with Thai Air Asia to trial operations from BKK. They will be the only domestic carrier to operate flights from the two airports.
If the 2 month trial at Suvarnabhumi is successful, Thai AirAsia plans to add another plane to the BKK fleet by the end of the year. At this stage the trial is only approved up to the end of November.
Thai Air Asia have been concentrating on their 'bus' model to ferry passengers from the terminals to their aircraft waiting on remote airport aprons, and visa versa, to avoid some of the landing charges and using the sky-bridges. Some passengers have been complaining about the long trips in crowded buses, wild rides and over-enthusiastic air conditioning, whilst being told to strictly adhere to social distancing.
This week the Malaysian parent company Air Asia, announced the introduction of a 'super app', in an attempt to off-set the significant financial losses brought about by the Covid-19 pandemic. The mobile application shuffles Air Asia's model as a flight and accommodation provider, to a broader platform of complimentary services. The app will offer users a variety of options, including digital payment services, delivery services, and an e-commerce platform. Air Asia Chief Executive and founder, Tony Fernandes, says the idea for the app was floated prior to the pandemic, but Covid-19 hastened its development.
Keep in contact with The Thaiger by following our
Facebook page
.
Never miss out on future posts by
following The Thaiger
.