Quarantine hotel threatens to sue over complaint about cockroach in food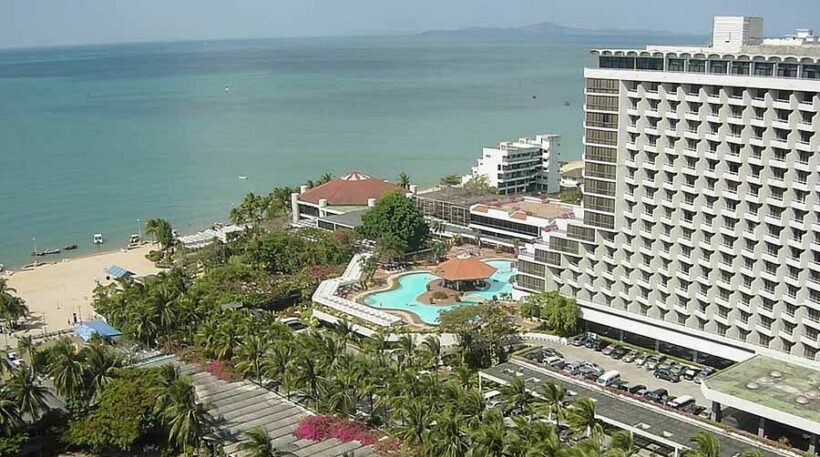 A quarantine hotel in the eastern province of Chon Buri is threatening legal action after a Thai returnee lambasted the facility on social media. It is the second Thai hotel to appear hyper-sensitive to criticism. In October 2020, a hotel on Koh Chang threatened to sue an American guest if he did not apologise for his negative review of the property.
Dunyawit Phadungsaeng, who recently returned from San Francisco, opted to spend his quarantine time at the Ambassador City Jomtien Hotel and then posted a catalogue of photos and videos to document his 'challenging' experiences.
"It was probably the most terrible 14 days of my life. Don't call it quarantine as it's better called imprisonment. People said that (state quarantine) is okay and habitable. I didn't expect it to be a fancy 5-star hotel, but have you ever been disappointed even when you had no expectations?"
Among Dunyawit's complaints were poor WiFi, a TV that didn't work, fungus in his bed, and a persistent smell that lingered even after he'd changed rooms 3 times. He also wrote about the cockroaches and mosquitoes in his room, adding that the hotel made him pay for insect spray to kill them. The post also mentions water leaking from the ceiling, but the real tipping point was the food, which he claims was not just bad, but unsanitary. He says that at one point, he found half a cockroach in a pasta dish.
His rant has now gone viral, forcing the hotel to issue a statement. However, the response, when it came, was not an apology, but a threat of legal action. While not naming Dunyawit specifically, the hotel says it has filed defamation suits against people it accuses of spreading lies about the property.
"Ambassador City Jomtien Hotel wants to notify any related agencies to stop any kind of actions that will defame (the hotel) and violate the law. Or else, we will have to take maximum legal action."
Despite the threat, Dunyawit is not backing down.
"If you think I lied, please come and show people what's going on. Don't come to apologise later, because I won't accept it from people who don't sincerely mean it."
Coconuts reports that phone calls to the hotel have gone unanswered and it's understood to have suspended operations. Meanwhile, opinion is divided among former guests, some of whom agree with Dunyawit's criticism, others who say they had a good experience. However, most are in agreement that the hotel has failed the crisis management test, with one Facebook user slamming the property for tarnishing the entire industry.
"You are an embarrassment to the hospitality industry, dragging the reputation of hoteliers all around the world down with you. If you don't understand crisis management, you'd better close your business."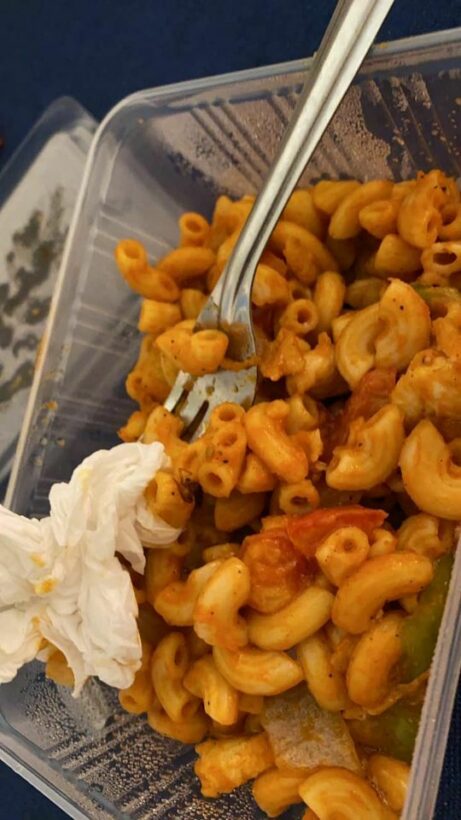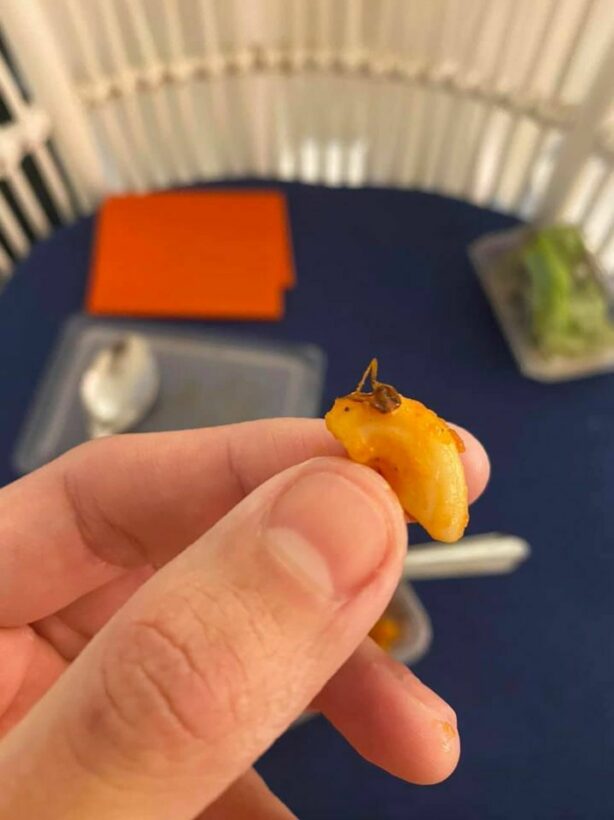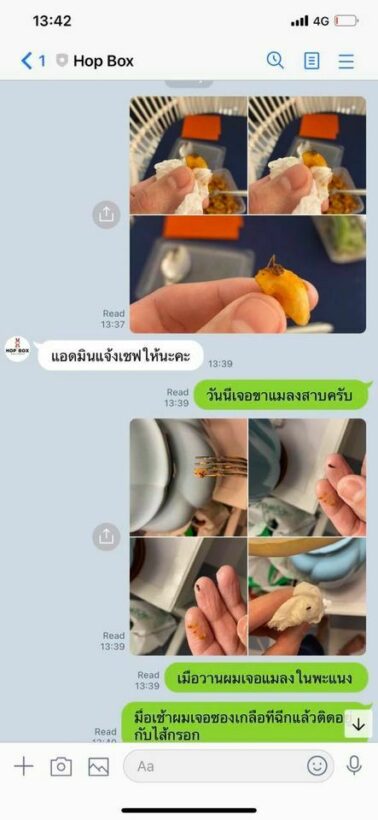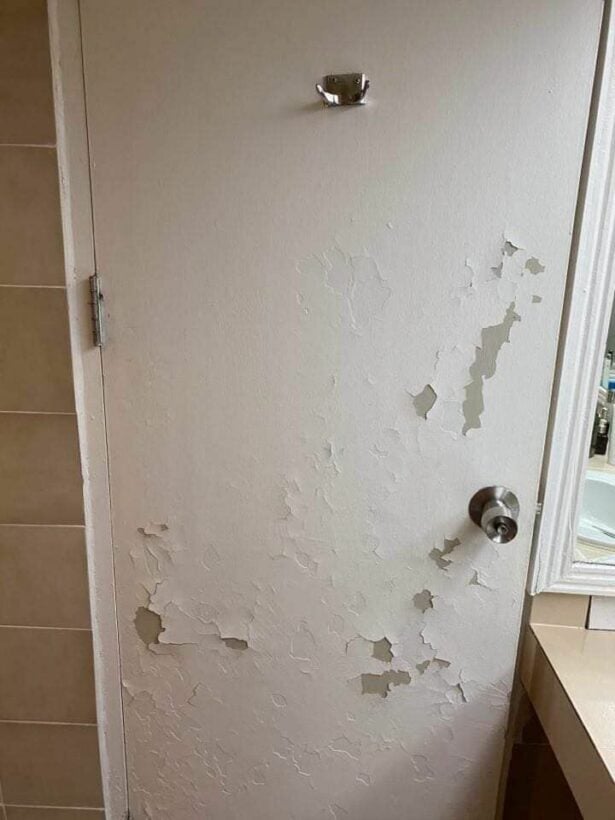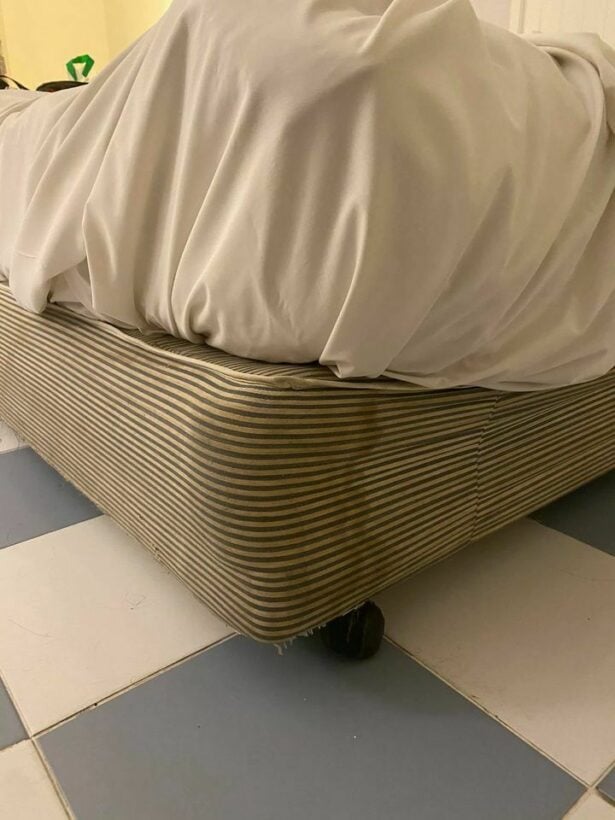 Photos were posted on Topp Dunyawit Phadungsaeng's Facebook page.
SOURCE: Coconuts
Keep in contact with The Thaiger by following our Facebook page.
Never miss out on future posts by following The Thaiger.
Massive 6-metre-long python caught in Chon Buri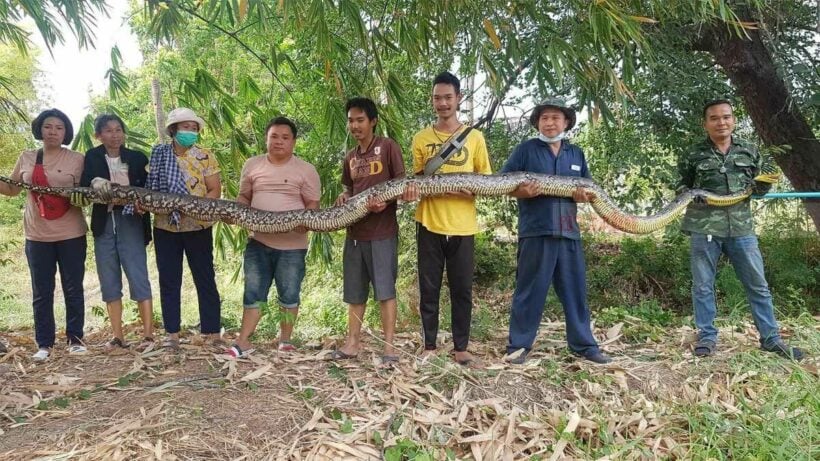 While tending to his land and preparing to cut down some banana trees, a Chon Buri man came across a massive 6-metre-long, 100-kilogram python. 8 people worked together to pull the giant snake out from the vegetation. The python tried numerous times to escape. It took around 30 minutes to catch the snake.
The landowner told Thai media reporters that the area is frequented by workers and he was surprised a large python was nearby. While there tends to be snakes in the area, he's never seen a snake this big.
"We were cleaning the area before we were surprised to discover the python. We have always had snakes in this area occasionally but never one quite on this scale, especially in a garden and farming area that is frequented by local residents."
Animal rescuers were called to the seen and took the giant python to a secluded forest away from locals.
SOURCE: Pattaya News
Keep in contact with The Thaiger by following our Facebook page.
Never miss out on future posts by following The Thaiger.
Bike rider killed after crashing motorbike into parked truck in Chon Buri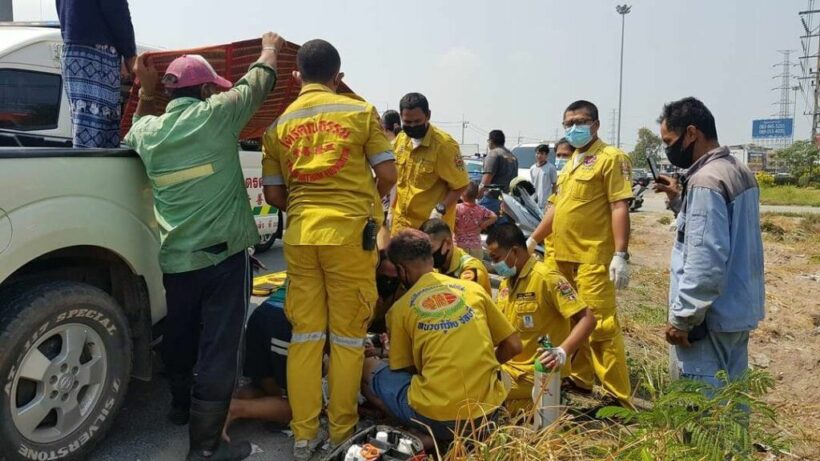 An 18 year old motorbike driver has been killed after ploughing his bike into the back of a parked truck. The Pattaya News reports that the incident took place at the weekend, in the eastern province of Chon Buri.
Emergency workers arrived at the scene in the Baan Suan sub-district to find Sahapat Tippuang with serious head injuries. It's understood the motorcyclist was wearing a helmet, but it came off in the course of the accident. The motorbike was severely damaged.
The 19 year old truck driver, Akkaradet Sangprach, says he had pulled over to the side of the road to check directions for where he was going.
"I was heading from Samut Prakan to a temple in the Mueang Chonburi district. I got lost before I stopped on the side of the road to look up directions on my GPS unit. While I was researching how to get to the temple in Chon Buri, Mr. Sahapat crashed into the back of my pickup truck."
Police are reviewing CCTV footage as part of their investigation.
SOURCE: The Pattaya News
Keep in contact with The Thaiger by following our Facebook page.
Never miss out on future posts by following The Thaiger.
Chon Buri zoo invites people to vote on baby hippo's name – VIDEO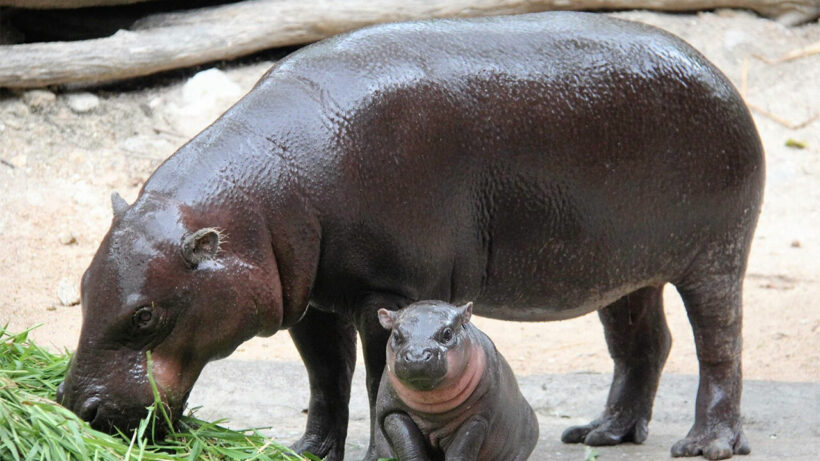 A zoo in the eastern province of Chon Buri is inviting people to vote on the name of a baby pygmy hippopotamus born last month. Anuphong Anont from Khao Kheow Open Zoo says the baby made its first public appearance yesterday.
"The female baby hippo was born on January 14 to 6-year-old mother Kanya and 21-year-old father Tony. The baby hippo is healthy but is very attached to her mum, so we let them have some privacy before introducing the new family member to the public."
VIDEO: Thai Rath
The zoo is home to 10 hippos and now 8 pygmy hippos, which are a tenth of the size of regular hippos. Among the zoo's residents is Mali, Thailand's oldest hippopotamus, who is 55 years old. Visitors to the zoo are being asked to choose from 2 potential names for the latest arrival, with voting taking place on the facility's Facebook page.
"We have narrowed it down to 2 choices: Moo Wan or Bacon. People can vote for their favourite choice at the zoo's Facebook page until April 5."
Nation Thailand reports that everyone who votes will be entered into a draw, with a chance to win the top prize of 3,000 baht. 10 others will receive free entry to the zoo for a year. The results will be announced on April 12.
SOURCE: Nation Thailand
Keep in contact with The Thaiger by following our Facebook page.
Never miss out on future posts by following The Thaiger.