Viral posts claim Tesco Lotus is laying off staff and closing stores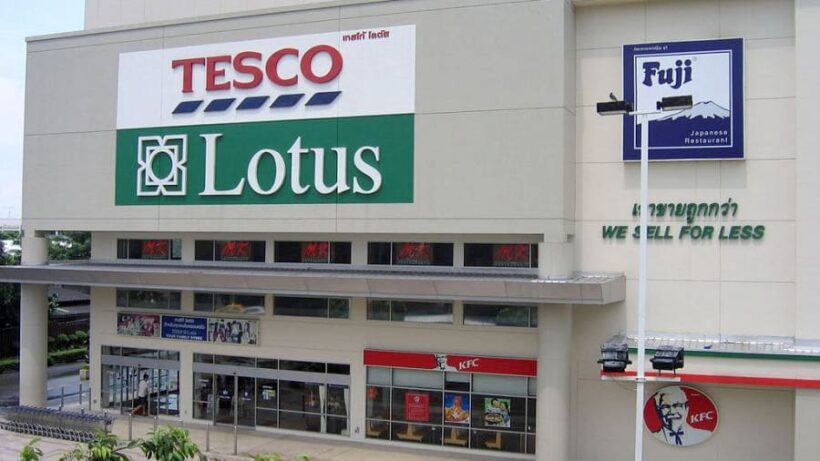 A rumor, stating that Tesco Lotus is laying off staff and closing 43 branches around Thailand has gone viral in social media.
Matichon Online reported yesterday that social message is saying that…
"Tesco Lotus lay off staff around the country. What will they do next and can other staffer handle the pressure." (Translated)
Some people have commented saying….
"…my branch lay off 19 staffers. This happened since the start of the year but the news hasn't been revealing as staffers are going to protest."
Some comment says that 43 branches are to be closed.
"30%-50% of staffers have been laid off within one day."
Some comment says, Nakhon Si Thammarat branch has laid off 20 staff over 10 months.
We are awaiting confirmation from Tesco Lotus about the comments made online.
SOURCE: matchicon.co.th


Do you need help with your business? Are you searching for a new job? Or an employer looking to hire? Try JobCute today.

Read more headlines, reports & breaking news in Thailand. Or catch up on your Thailand news.
Incomes on the rise for Thai expats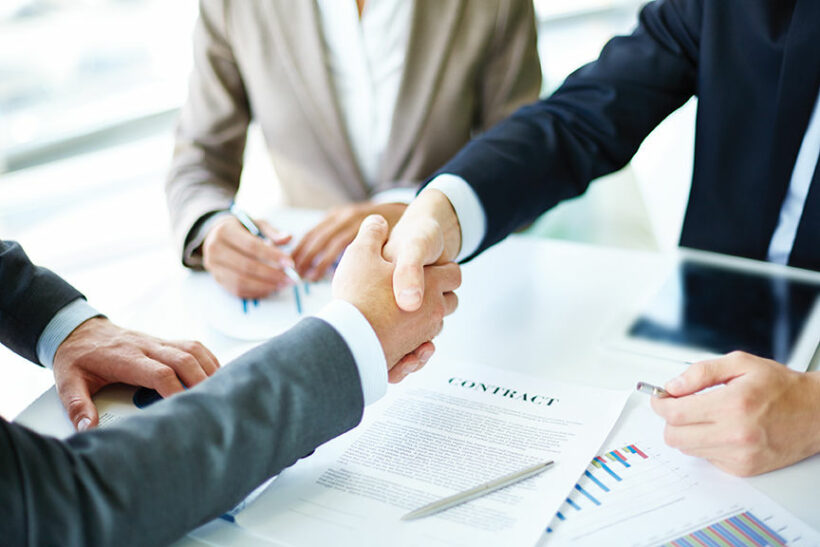 "The Thai economy has continued to see an upward trend in recent years, with a steady and sustained increase in overseas business…"
The pay and benefits packages of expats in Thailand has seen a major increase, with the overall package of an average overseas worker increasing by US$27,917, according to a new survey.
Lee Quane of ECA International said the MyExpatriate Market Pay report reflected Thai economic growth.
"The Thai economy has continued to see an upward trend in recent years, with a steady and sustained increase in overseas business, and consequently expatriate workers, to the nation."
"In the strengthened demand for expatriate-standard accommodation has, in turn, resulted in higher wages and benefits as increasing numbers of higher-skilled employees move to Thailand."
Elsewhere in Asia, expatriate pay packages in Singapore rose by US$13,163 in 2018 to US$236,258, including an average cash salary of US$90,170.
When considering the cost of an expatriate package, companies need to factor in three main elements: the cash salary, benefits – such as accommodation, international schools, utilities or cars – and tax.
To assist companies relocating staff with benchmarking their packages against the market, ECA conducts its annual MyExpatriate Market Pay Survey of pay levels for expatriates, including benefits, allowances, salary calculation methods and tax treatment.
Meanwhile, Japan is no longer the most expensive location in the world to send expatriates, after being overtaken in the rankings by the UK.
"Despite an increase of over US$30,000 to the average expatriate pay package from 2017, Japan has dropped back into second place in our rankings after overtaking the UK in 2017. Although sending a mid-level overseas employee to Japan would now amount to US$386,451, the cost is still US$35,347 behind the total cost of sending an expatriate to the UK.
"Although the overall cost of the pay package for an expatriate in Japan increased by an average of 8.5 per cent in 2018, Japan would most likely have remained at the top of the rankings if not for the significant rise in accommodation costs in the UK last year," added Quane.
The pay and benefits package of an expatriate living and working in China saw a significant rebound last year, after falling in 2017. The average package is now valued at US$310,204 – an increase of over US$33,000. This pushes China up one place in the rankings to the third position.
Quane said: "Expatriates in China have seen a big jump after a bad year in 2017, which saw the value of the average package drop in all areas. The Chinese yuan experienced a better year in 2018 due to a stronger economy and currency, and has resulted in a considerable improvement in the pay package for overseas workers in China."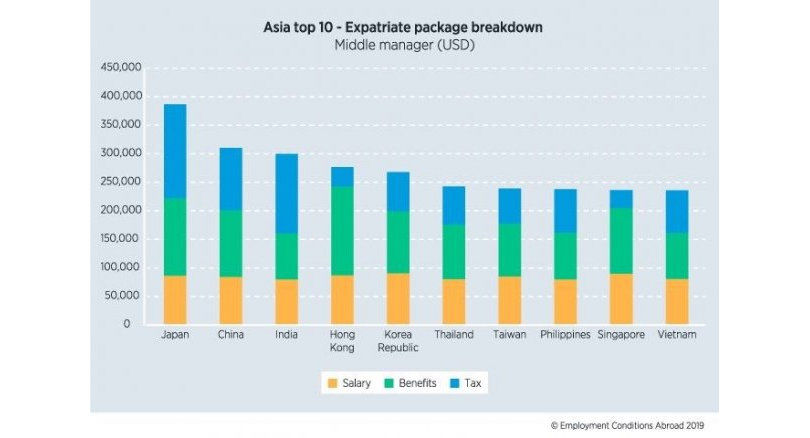 SOURCE: The Nation
Beam me up Phuket – new space theme hotel for the island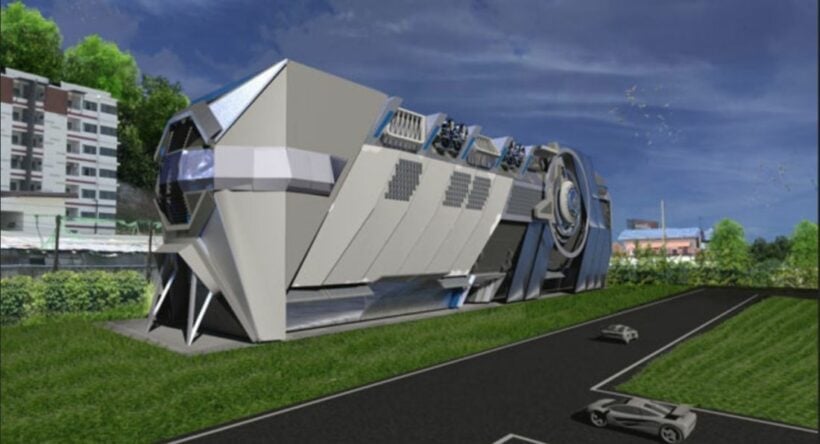 A 150 key space themed hotel is under development in Kathu, Phuket, by a Singaporean group .
Located close to the Central Festival and Makro complexes, the project is expected to open next year according to a report in TTG Asia.
The One Pioneer – Beyond Space Travel hotel say it's "highly focused on an outer space storyline and will have an indoor observatory".
Janette Lee, founder and CEO, says the hotel is poised to open sometime in 2020.
"Tourism business in Thailand and in Phuket will continue to grow but there is still a lack of new attractions. Our vision is to bring to life the dreams of mankind for an experience of space on earth. Our target markets will be both local and international tourists."
According to Lee, the company is seeking partners from Thailand or elsewhere to complete the project. She has had discussions with potential partners and investors during the South East Asia Hotel Investment Summit which took place in Bangkok last week.
Prior to entering the tourism business, Lee had sold her private education business and social enterprise in Singapore. She also used to work in the financial sector.
The project cost is estimated at $40 million.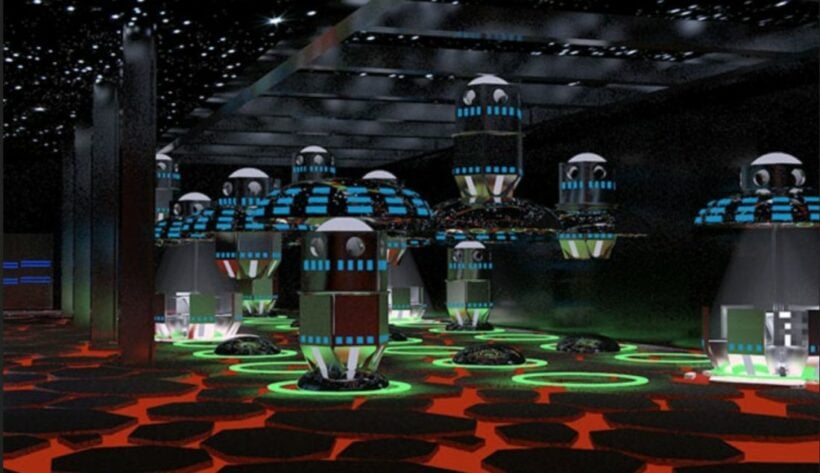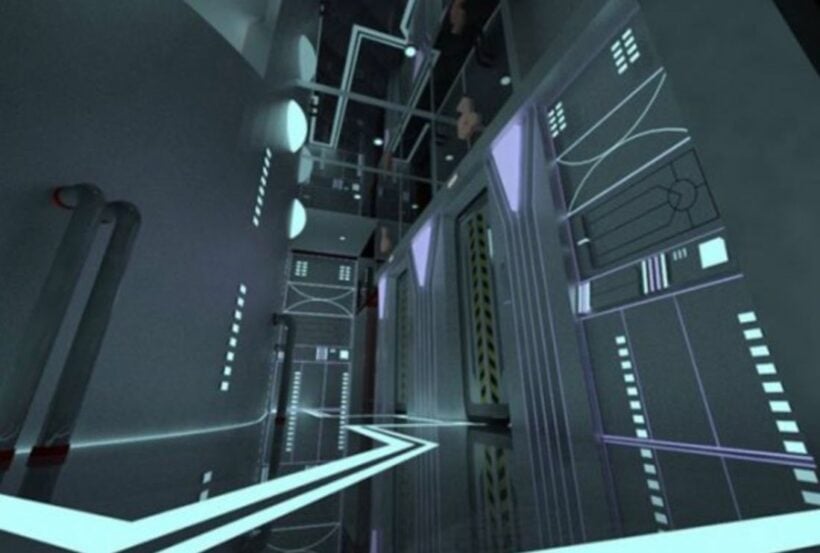 25 workers injured after container explosion at Laem Chabang Port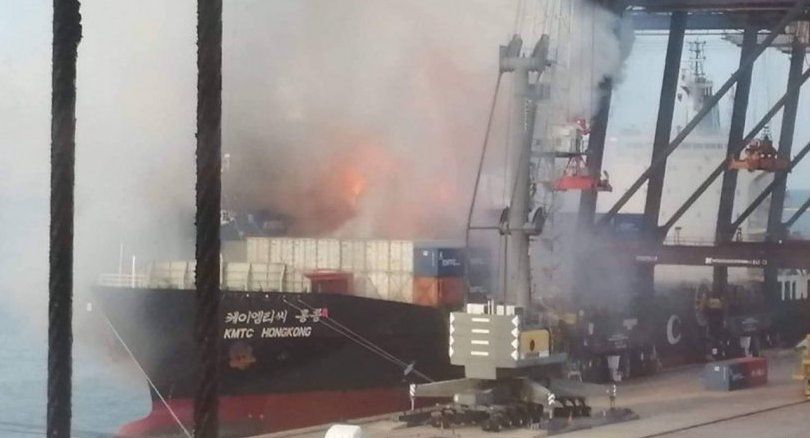 At least 25 port workers have been injured and locals evacuated after an explosion in a container on a ship at dock at the Laem Chabang Port in Chon Buri, east of Bangkok, this morning.
Laem Chabang's port director Vice Admiral Yutthana Mokkhao says an urgent investigation is being undertaken to determine the contents of the container. The Hong Kong ship was docked at A2 port, according to the director.
Scores of port employees were working in the area around 8am this morning when the explosion occurred. The explosion sent clouds of an unknown white power into the air as well as black smoke from the fire.
It was reported that at least 25 of the workers were sent to a nearby hospital after being exposed to the white powder. Workers remaining at the scene were seen dousing their faces with water to wipe off the mystery powder.
SOURCE: The Nation