World
Leicester City club owner and King Power founder, Vichai's helicopter crashes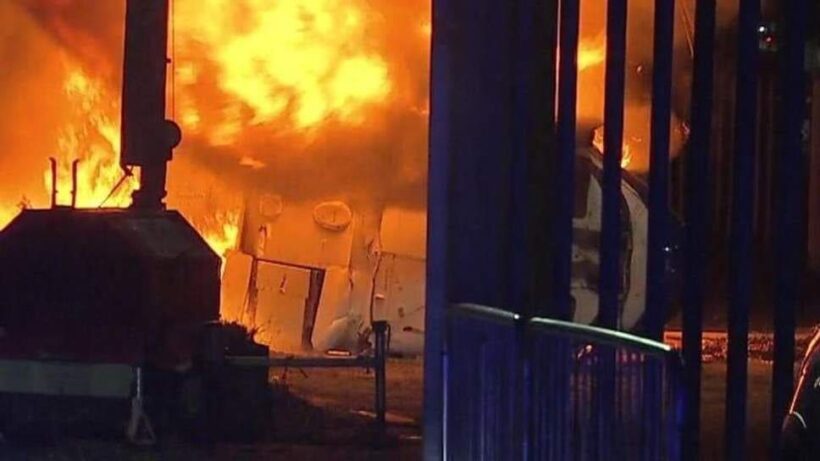 A helicopter owned by the Thai Leicester City football club owner Vichai Srivaddhanaprabha has crashed in a ball of flames in the car park of the club yesterday following a Premier League match.
At this stage it's not known who was in the helicopter at the time. The Premier League club has not confirmed whether its owner was on board at the time of the crash, though he is known to regularly travel to and from the stadium by helicopter.
The Club owner, Vichai Srivaddhanaprabha, is a father of four and the founder of duty-free giant King Power International.
Witnesses say the helicopter "spiraled out of control and crashed just yards from the pitch, around an hour after the game had ended."
"The helicopter just cleared the top of the stadium before it started to spin. It then plummeted to the ground and burst into flames."
The Sun is reporting that the billionaire's company has reportedly confirmed Vichai was on board when a failure upon take off resulted in a fire on board moments before the crash.
A spokesman for the club has said: "We are assisting Leicestershire Police and the emergency services in dealing with a major incident at King Power Stadium."
Vichai has been a huge favorite with the fans after he bought the unpopular club from central England in 2010, and then went on to stun the soccer world by winning the league title in 2016.
According to Forbes magazine he is the fifth richest person in Thailand with an estimated net worth of $4.9 billion. The self-made businessman Vichai founded Thai duty-free giant King Power in 1989.