Junta supporters, Palang Pracharat party, raises 650 million baht at banquet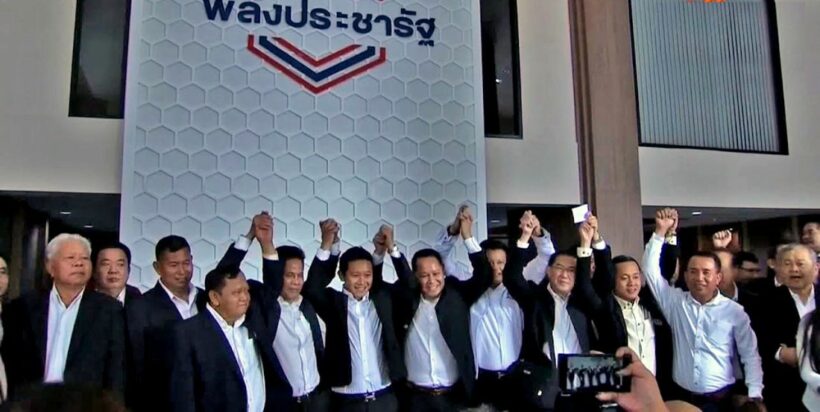 The pro-military Palang Pracharat party had the first of their big fund-raisers last night and raised an estimated 650 million baht – 50 million baht more than their initial projection.
The banquet was held last night at the Impact Muang Thong Thanee convention hall.
Almost 2,000 guests, mostly business people and politicians from different parties, attended the event to fill the 200 tables. Each table had a price tag of three million baht.
A spokesperson says the party will cross-check each of the donations to make sure that they conform with the regulations of the Election Commission and the Political Party Act.
The party's deputy leader Natthaphol Teepsuwan played MC for the fund-raising event in place of party leader Industry Minister Uttama Savanayana following a suggestion from Deputy Prime Minister Wissanu Krea-ngam, the government's top legal hand. The deputy PM recommended that key party members, who still hold Cabinet posts, should avoid taking to the podium in order not to risk violating the Constitution and law regarding fund raising.
During his address, Natthaphol said Palang Pracharat party would not bring the country back to the state about five years ago when it was saddled with extreme political divide, but would strive to forge ahead for a better future for Thailand.
Although the party is newly established, he said it has several former national administrators and several former MPs who are honest and ready to work for the good of the country and the people.
Keep in contact with The Thaiger by following our
Facebook page
.
Is it a motorcycle? Is it a delivery? Is it a taxi? No, it's Line Man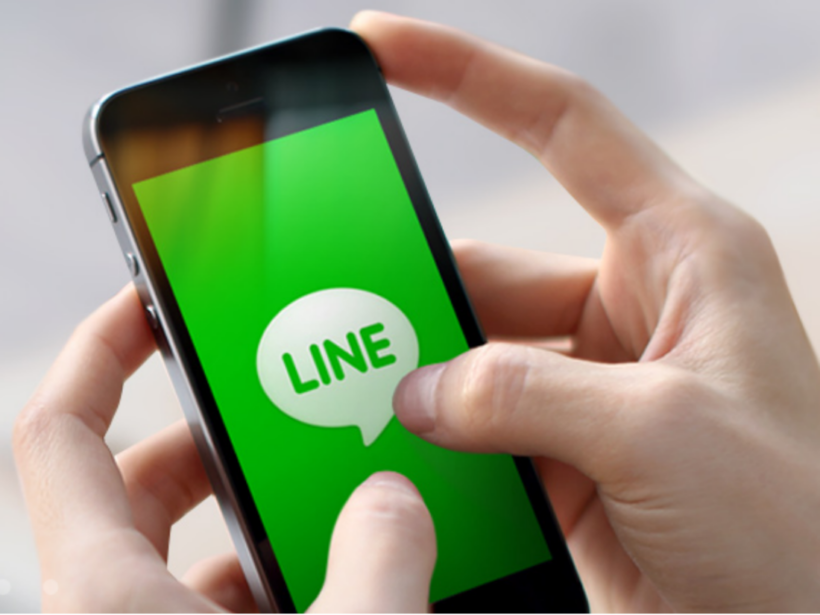 Line Man, part of the Line message App universe of services, is cutting  into other well-known brands in the Thai market by providing a variety of services, including food delivery, taxi-hailing, parcel and convenience goods. But Line is able to expand its businesses based on its already huge subscriber base in Thailand.
Lin is the most popular messaging App used in Thailand and is a subsidiary of Korean internet search giant Naver. The Line messenger app was launched in 2012 in Thailand and has grown into the leading social media platform with 44 million users, nearly two thirds of the country's population.
Now the local unit of the company has created a unique service called Line Man. It was first launched in 2016 as a food delivery service but has now grown into a broader service delivering groceries, food, documents and packages to customers by motorcycle riders.
Line Thailand CEO Phichet Rerkpreecha says they used Bangkok's notorious road congestion to find a business model different from their competitors.
"We were not the first to look into food delivery services but are the first to solve the problem of getting street food to customers. Traditional food delivery was back then only for restaurants, but we focused on street food," he said.
Line Man is also used by many small companies especially in the e-commerce sector to save delivery time around the city and plans to expand to grocery services later this year.
"Beyond food delivery and parcels, Thai users have been very creative in using Line Man. We found Line Man is used to hold a table at a restaurant until customers come. At some very popular restaurants, reservations can be canceled if a client is late."
Line Man's food delivery business is operated in partnership with local food tech firm Wongnai, which has the largest food database in Thailand.
"The services are currently available in Bangkok and three adjunct cities. We will start operations in Pattaya City soon and plan to expand into other cities."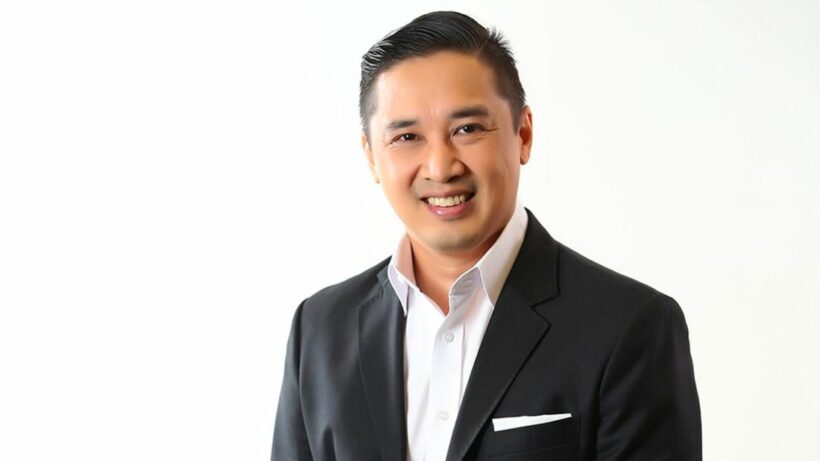 PHOTO: Line Thailand CEO Phichet Rerkpreecha
Keep in contact with The Thaiger by following our
Facebook page
.
Airports of Thailand block entrance to new Central Village at Suvarnabhumi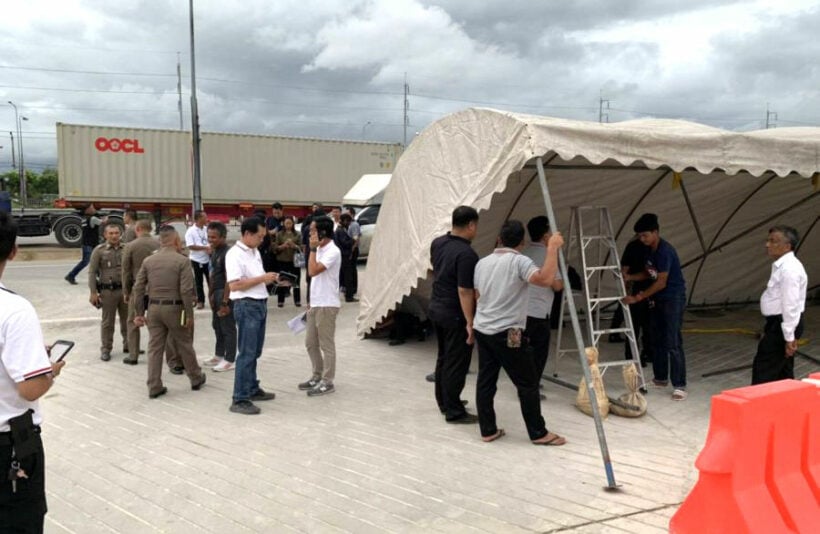 PHOTO: The Nation
Please be seated and fasten your seat belts due to severe turbulence at the front of the almost-open Central Village "luxury outlet" shopping area next to Suvarnabhumi airport in Bangkok.
A dispute between Airports of Thailand and Central Pattana, the owners of Central Village, has hit some mid-air turbulence after AOT officials set up tents blocking the entrance of the hew shopping precinct to open on August 31. The AOT claims the outlet "trespasses the flying zone of Suvarnabhumi Airport" next door.
AOT president Nitinai Sirismatthakarn says he sent officials to inspect the disputed area earlier and found that Central Village was building a road connecting the outlet to the main road.
"The road they are building trespasses the airport's flying zone. The land was assigned to AOT's administration by the Treasury Ministry."
Nitinai added that Central Village also applied for permission to lay a water pipe through the land, which cannot be approved because this, too, would violate flying zone regulations.
Meanwhile, Central Pattana issued a letter claiming its construction strictly follows current urban laws and regulations, and that it had received approval from related agencies before commencing all work.
The letter also said that applying for tap water and electricity connections from responsible authorities is a fundamental right to basic infrastructure, which every citizen is entitled to.
SOURCE: The Nation
Keep in contact with The Thaiger by following our
Facebook page
.
Thai DJ rounds up stray cats then films killing them for payment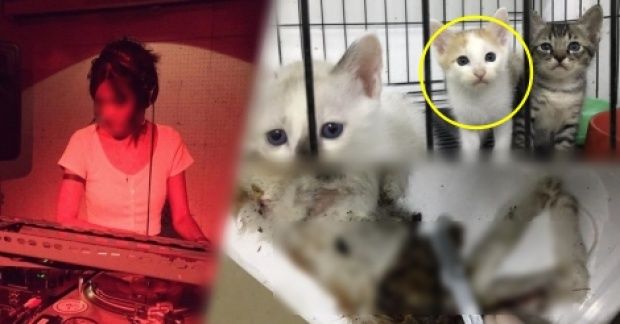 PHOTOS: khaosod.co.th
A female DJ has been charged over the killing of 27 stray cats at her home in Thon Buri, according to Khao Sod, a Thai online news portal.
According to the police investigation, Miss Wararat Krasae, better known as 'DJ Sun', picked up stray cats found on the streets into her home before killing them.
The arrest followed several complaints from a group of cat lovers who claimed that the suspect had killed 27 cats and posted video clips online. She was selling access to the videos on an 'underground' website in exchange for bitcoin payment, according to the police report.
SOURCE: khaosod.co.th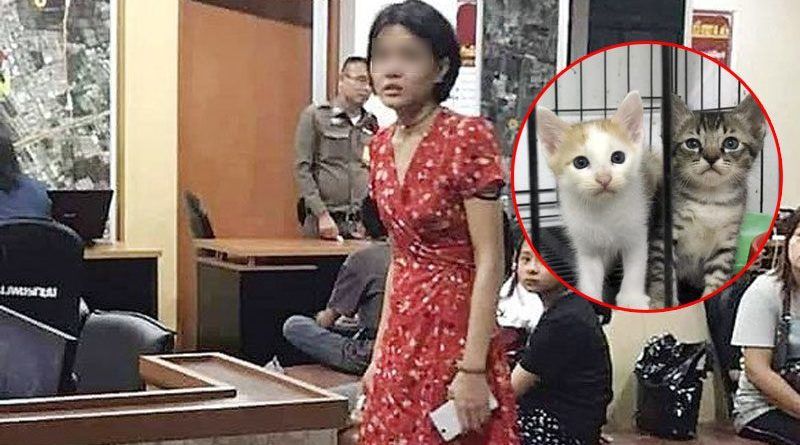 Keep in contact with The Thaiger by following our
Facebook page
.