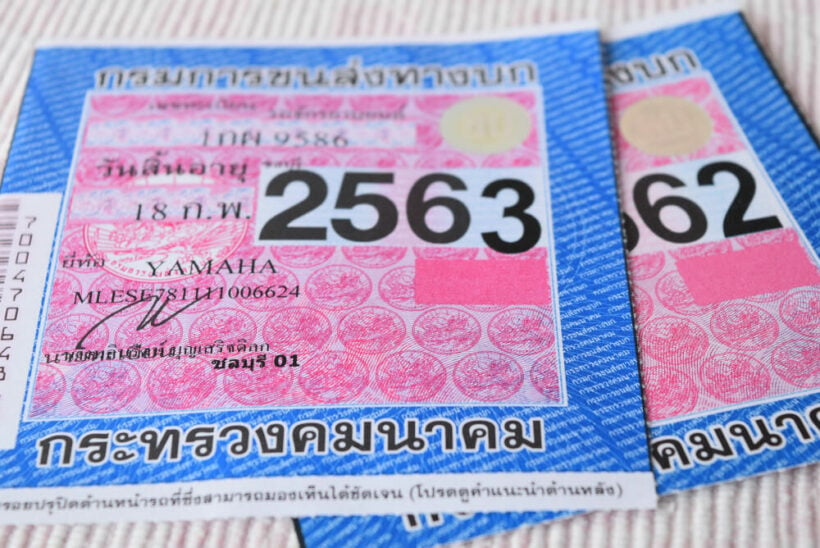 Thailand's Department of Land Transport says drivers should use the department's dedicated app to make their annual car tax payments. Yongyut Nakdaeng from the DLT says paying via the app will help reduce the risk of Covid-19 transmission. Motorists will receive a receipt and their tax disc in the post within 5 days. Thai-speaking drivers can call the DLT hotline on 1584 for more information.
"Motorists can show evidence of the payment generated by the app to police officers while they wait for a new tax sticker. These services are only available for vehicles exempted from inspection, while tax for vehicles requiring inspection can be paid at the department's offices, post offices or linked commercial banks."
Yongyut says there are also a variety of other ways drivers can pay their road tax without having to visit the department's offices. These include services such as Counter Service and the mPAY Wallet and True Money Wallet apps. Motorists can also pay online on the department's website.
According to a Nation Thailand report, most people still visit the DLT to pay their car tax. Of 503,754 Bangkok drivers who paid car tax last month, 397,702 did so at the DLT office, with 58,914 using the drive-through service. 31,134 paid on the department's website, 2,024 used the app, 904 used the automatic kiosk, 11,184 payments were made via Counter Service, 1,235 motorists paid at their local post office, 621 used either the mPAY or True Money apps, while 36 paid through associated commercial banks.
SOURCE: Nation Thailand