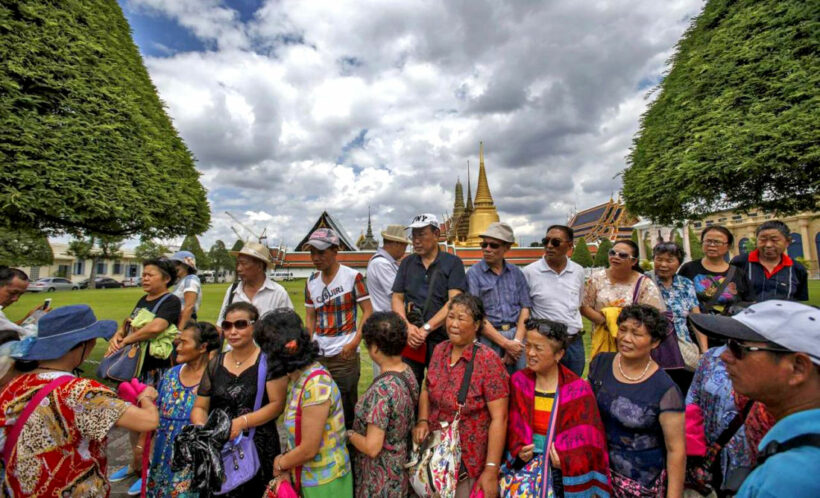 Foreign tourists arrivals in Thailand rose 5.6% last month compared to a year earlier, with Chinese visitor numbers rebounding strongly, according to audited numbers published by the tourism and sports ministry. (Percentages rounded up to the nearest .1)
Revenue from the 3.41 million foreign arrivals in August was 170 billion baht, up 7.1% year-on-year. The number of Chinese tourists, Thailand's largest visitor demographic, jumped 15.6% in last month from a year earlier, to 1 million, after increasing 5.8% in July following five months of declines.
Between January-August the number of foreign tourists has risen a modest 2.6% year-on-year to 26.5 million. Following a strong start at the start of 2019, the numbers tapered off, recording a drop in March, April and May, but rebounding since.
The government believes they can reach their revised target of a record 40 million this year, down from earlier predictions of 41 million+. Last year, there were 38.3 million foreign arrivals but the boat disaster near Phuket killing 47 Chinese visitors has been blamed for a fall in the numbers coming from China.
Tourism is a major driver of Thai growth, with foreign tourist receipts accounting for about 12% of gross domestic product (GDP).
SOURCE: Reuters