Is Airbnb taking over the Thai hotel industry?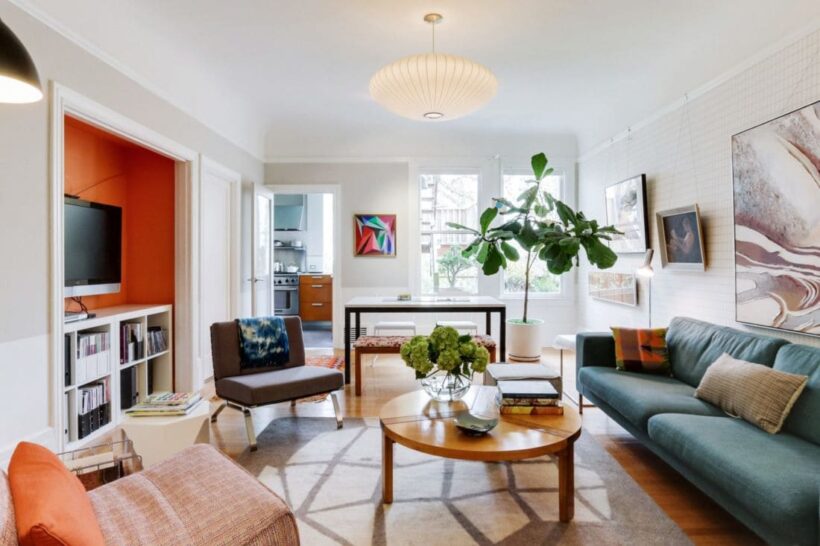 Airbnb is posing a less significant threat to hotels in Thailand than expected, but its influence in the longer term should not be underestimated, according to real estate company JLL
Offering new alternatives to travellers, Airbnb is certainly taking some of the wind out of the sails of the traditional hotel accommodation model. However, findings from Jone Lang Lasalle (JLL) shows that hotels in Thailand have been less affected by online home-sharing platforms than people perceive, or companies like Airbnb hope.
The research collected data from more than 11,200 rooms offered by Airbnb and hotels in Bangkok, Phuket and Chiang Mai.
An analyst at JLL's Hotels and Hospitality Group, Pichayut Vacharavikrom, says that the perception that room-sharing platforms were ruining the hotel business or 'taking over' was wrong.
"It is evident that for Thailand most travellers still prefer traditional hotel accommodations, particularly those operated by brands that they are familiar with and give them more confidence in security and levels of services."
When checking review pages in Bangkok, for example, there were many more reviews for traditional hotels than for Airbnb – 664.2 for hotels and 31.3 reviews for Airbnb, according to the JLL research (it should be noted that Airbnb has its own internal review system in place on its website).
Another perception is that people believe staying at an Airbnb is cheaper than booking a branded hotel room. But in Thailand, according to the research, hotel rooms remain more economical than Airbnb and have remained more competitive.
JLL's research indicates that that the average prices per night for hotel accommodations is lower in Chiang Mai, Bangkok and especially Phuket, where the average price per night of hotels is less than half of the average price of an Airbnb room.
Pichayut believes that Airbnb, rather than being a direct competitor with hotels, is offering a different product that reaches out to a new market of travellers.
"Airbnb offers much larger spaces through offerings that include entire villas, houses, apartments and bungalows, which can accommodate a larger number of guests than hotel rooms It's attracting a new generation of guests, particularly millennials, who represent an increasing portion of travellers that are constantly seeking new experiences."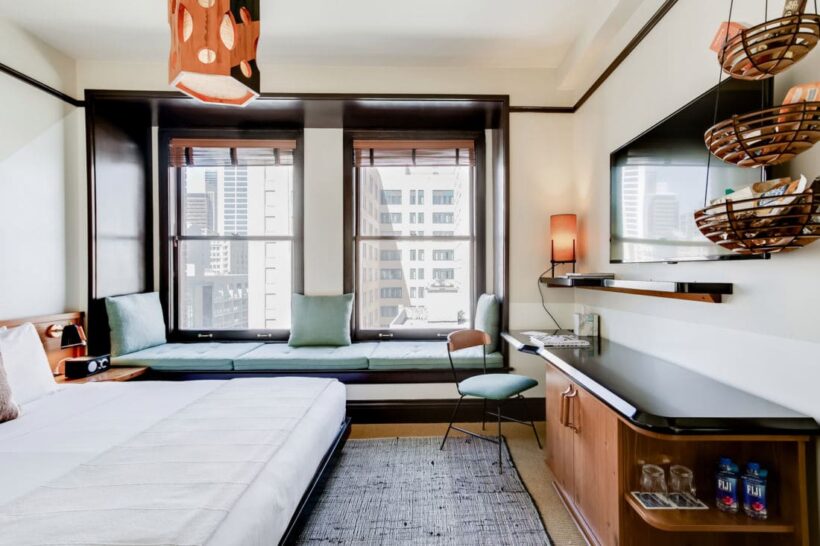 Keep in contact with The Thaiger by following our
Facebook page
.


Do you need help with your business? Are you searching for a new job? Or an employer looking to hire? Try JobCute today.

Looking to jettison some items before jetsetting away or chartering a yacht? Look no further than Thaiger Classifieds where you can find and post items, work, property and more for free. Be sure to check out YonderTours for things to do in Thailand and tours across the country.

Read more headlines, reports & breaking news in Chiang Mai. Or catch up on your Thailand news.

Bangkok plummets in popularity with expats. Taipei heads the list.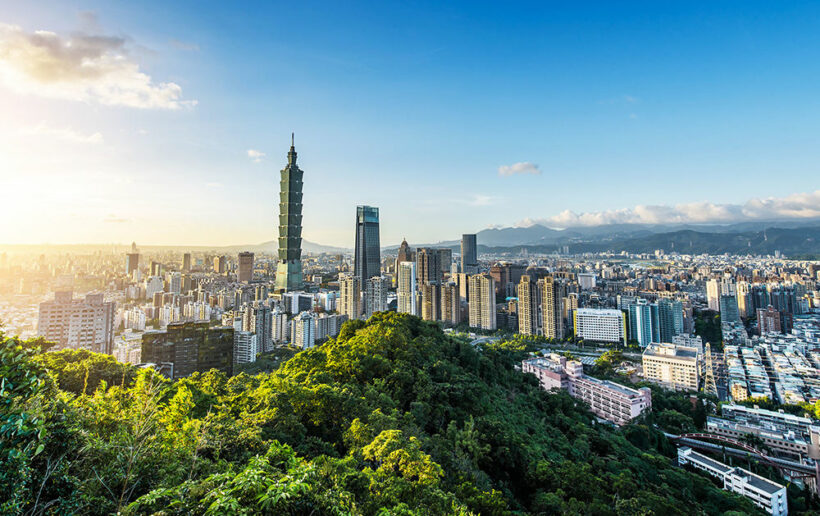 PHOTO: This year's #1 city for expats – Taipei, Taiwan – Time Out
Bangkok has dropped from #5 (in 2018) to #20 this year in the annual Expat City Ranking.
But Asian cities continue to dominate the annual global Top 5 in the Expat City Ranking 2019. Italian cities Rome and Milan join Kuwait City at the bottom of this year's rankings.
Taipei managed to defend its first place from last years list. Kuala Lumpur is rated the best city for getting settled and is second overall. Ho Chi Minh City ranks first in the Finance & Housing Index but third in the overall survey. Singapore and Montreal fill out the top five spots this year.
Bangkok experienced a significant drop compared to the 2018 edition of the list, where the Thai capital ranked 5th worldwide and 4th in Asia.
"Poor environmental management and horrendous traffic conditions eventually took a toll on Bangkok ratings."
Bangkok, as an "expat-friendly city", now faces fierce competition with Taipei, Kuala Lumpur and Ho Chi Minh City taking the lead ahead of the longtime favourite.
Ranking fifth out of all the cities surveyed in Asia, Bangkok ranks third in the Finance and Housing Index, but the Big Mango's rankings were shot down by poor scores for environmental quality and political stability. 59% of the respondents in the survey say Bangkok's environment is poor, and 36% worry about political stability.
Singapore's fourth place further adds to Asian destinations dominating the Expat City Ranking 2019. The four top cities all do very well regarding finance and housing, with Singapore receiving the "worst" result here – a 15th rank mostly due to the expensive housing in the city-state.
Bangkok, the Thai capital, stays in the top 3 in the Finance & Housing Index for another year although the city has dropped from second place in 2018 to third place in 2019.
With regards to how easy it is to find housing in Bangkok, 80% of respondents give agreeable answers. The ease of finding a new, reasonably priced home appears to be an attractive aspect for expats moving to Bangkok; 58% of respondents find that the housing in the city is affordable.
With its second place in the Expat City Ranking 2019, Kuala Lumpur makes it into the global top 3 after consistently ranking among the top 10 cities in the past few years. Expats rate Kuala Lumpur as the city where it's easiest to get settled, as well as one of the best cities worldwide when it comes to finance and housing.
Following a 4th place out of 72 cities in 2018, Ho Chi Minh City manages to further improve its result to rank 3rd out of 82 in 2019. Expats rate Vietnam's most populous city as the best place for finance and housing, with the city ranking first for all but one of the underlying factors. HCMC places second regarding the affordability of housing.
In the Expat Insider 2019 survey, over 20,000 participants were asked not only to rate their respective host country but also to share insights regarding their city of residence. Respondents rated more than 25 different aspects of urban life abroad on a scale of one to seven, with the rating process emphasising expats' personal satisfaction with these aspects.
SOURCE: Internations.org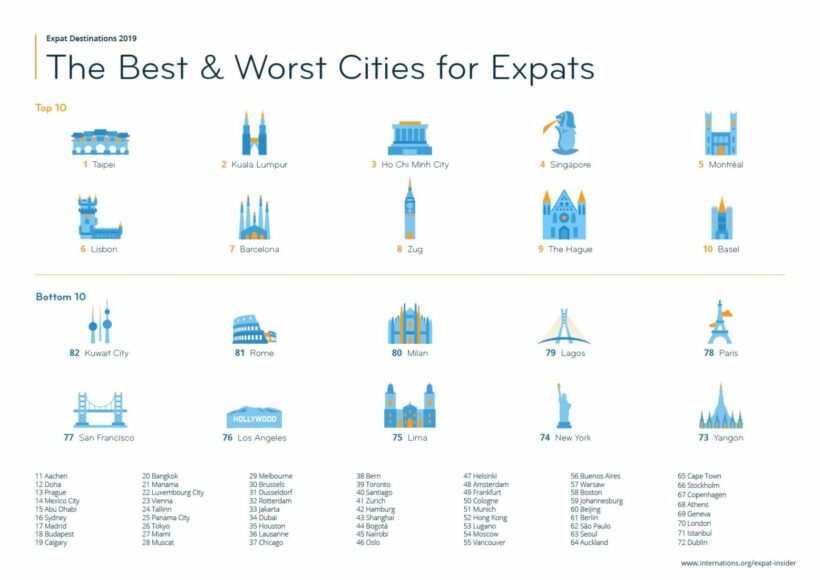 Keep in contact with The Thaiger by following our
Facebook page
.
Airport Link offers free rides on December 12 so people can watch the Royal Barge Procession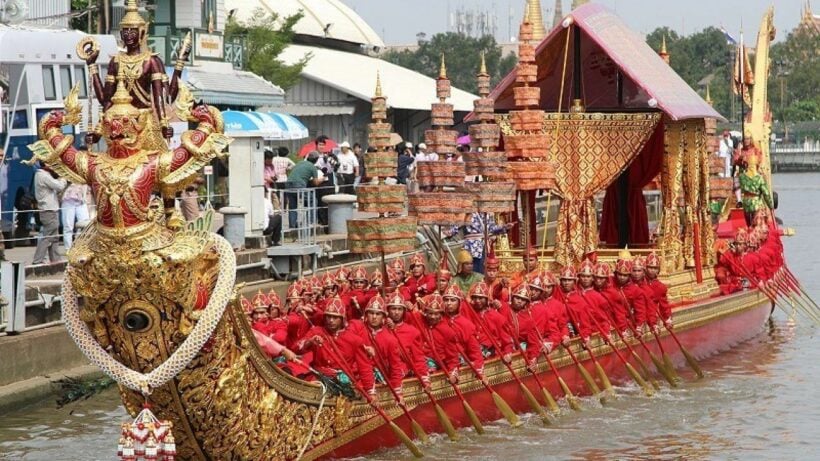 PHOTO: royalcoastreview.com
Bangkok's Airport Rail Link is offering free rides on December 12 to people heading to the shores of the Chao Phraya, and vantage points, to welcome His Majesty King Maha Vajiralongkorn in the final act of the Royal Coromnation.
The Royal Barge Procession is the final ceremony of his coronation which was held earlier this year between May 4-6.
The procession, which has taken place for nearly 700 years, will proceed along Chao Phraya River with the government setting up spectator location along the banks for this rare spectacle.
Some of the locations along the river will include Thammasat University, Santichaiprakarn Park, Nakapirom Park, Siriraj Hospital, and Wat Rakhang Khositaram.
The State Railway of Thailand's director-general, Suthep Panpeng says the Airport Rail Link, carrying passengers from Suvarnabhumi in the east to Phayathai in the centre of Bangkok, will offer free rides from 5.30am to midnight.
The free tickets will be available at all stations. It is envisaged that there will be other concessions and free transport available on the day to assist people getting around the city. The Thaiger will provide full information when it becomes available.
SOURCE: The Nation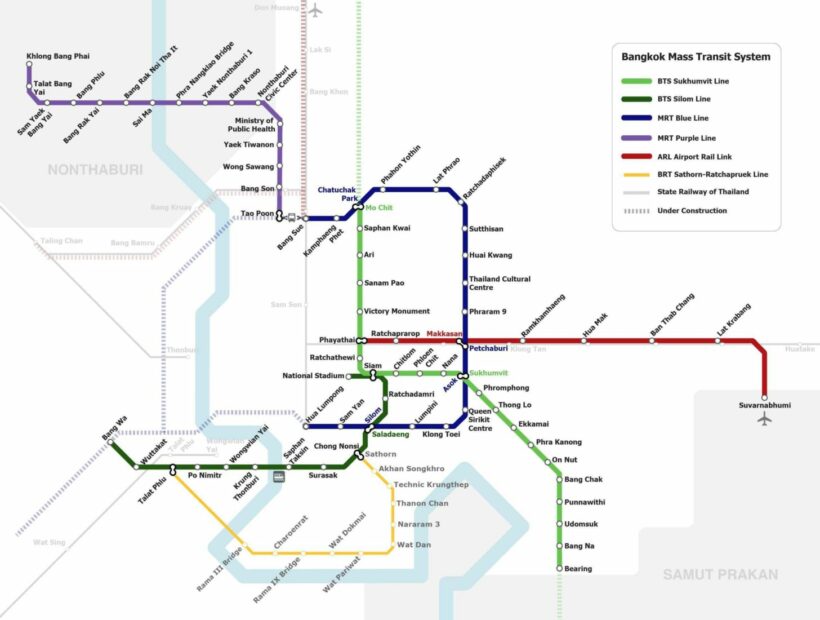 The Airport Rail Link is the Red Line, carrying passengers from Suvarnabhumi in the east to Phayathai in the centre of Bangkok, linking to the Green Line.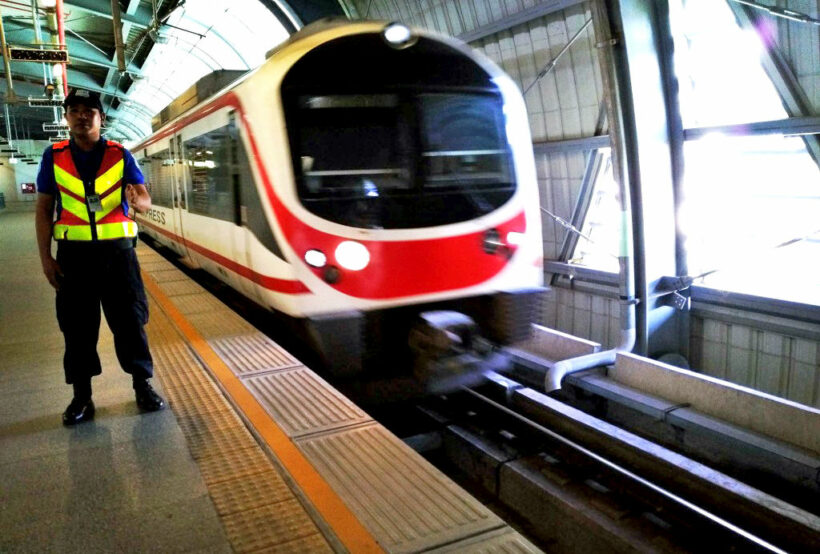 Keep in contact with The Thaiger by following our
Facebook page
.
Thai King and Queen to open Chinatown exhibition this evening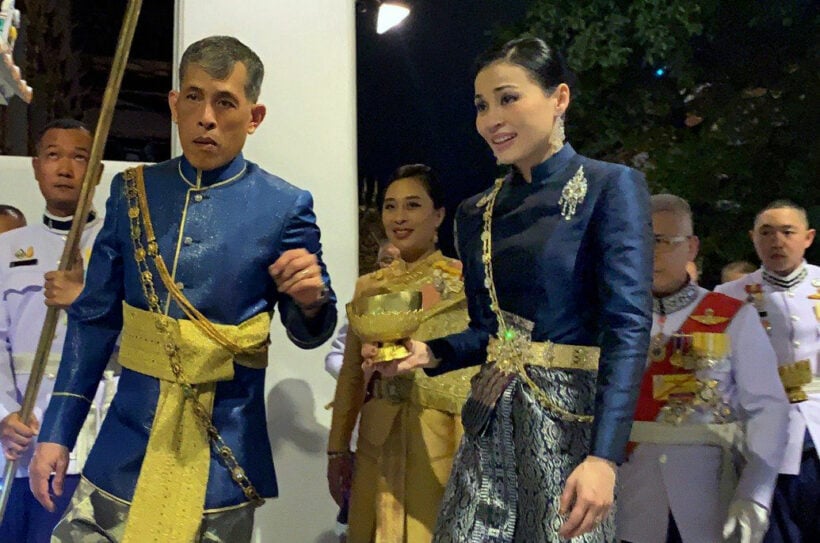 PHOTO: South China Morning Post
HM The King and HM The Queen will tour Chinatown in Bangkok this evening to preside over the opening of the Chalerm Phrakiat exhibition. The exhibition showcases the biographies and Royal activities of previous monarchs of the Chakri dynasty (Ramas 1-10).
Their Majesties are scheduled to leave the Ampornpaisarn Throne Hall in the Dusit Palace at 4.50pm and head to Trai Mitr Withayaram Temple where they will preside over the opening of the new exhibition.
They will tour the exhibition grounds and watch a documentary featuring the Royal activities of the former kings of the Chakri dynasty in the exhibition's 'LED tunnel'. Then the Royal couple will visit the Thienfah Foundation Hospital to pay respects to the statue of the Chinese goddess Guan Yin before meeting the people, mostly Thais of Chinese descent, along the Suapa and Charoen Krung roads and at Mangkorn Kamalawas Temple.
Yaowarat Road has been beautifully decorated with lighting, symbolic flags in yellow and blue, with banners reading "Long Live the King" hung across the road, to welcome Their Majesties to Bangkok's old Chinese community.
Mr. Jitti Tangsitpak, chairman of the Thai-Chinese chamber of commerce and chairman of the organising committee, said that officials are making the final touches to all the decorative arrangements to make sure they are perfect before the Royal visit.
SOURCE: Thai PBS World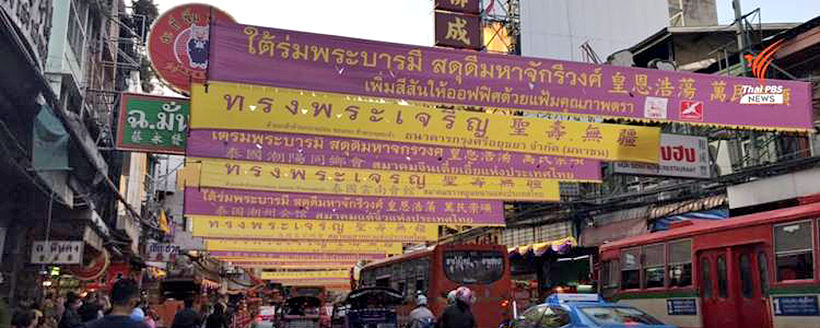 Keep in contact with The Thaiger by following our
Facebook page
.