Is Airbnb taking over the Thai hotel industry?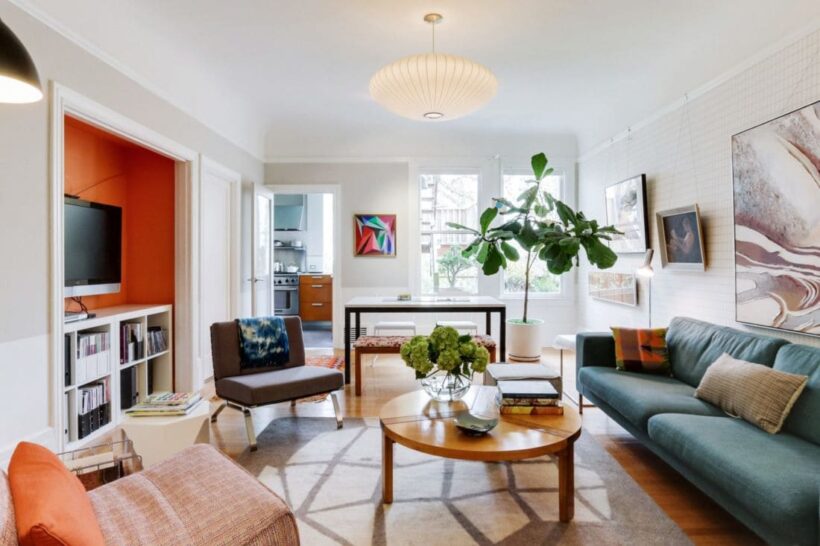 Airbnb is posing a less significant threat to hotels in Thailand than expected, but its influence in the longer term should not be underestimated, according to real estate company JLL
Offering new alternatives to travellers, Airbnb is certainly taking some of the wind out of the sails of the traditional hotel accommodation model. However, findings from Jone Lang Lasalle (JLL) shows that hotels in Thailand have been less affected by online home-sharing platforms than people perceive, or companies like Airbnb hope.
The research collected data from more than 11,200 rooms offered by Airbnb and hotels in Bangkok, Phuket and Chiang Mai.
An analyst at JLL's Hotels and Hospitality Group, Pichayut Vacharavikrom, says that the perception that room-sharing platforms were ruining the hotel business or 'taking over' was wrong.
"It is evident that for Thailand most travellers still prefer traditional hotel accommodations, particularly those operated by brands that they are familiar with and give them more confidence in security and levels of services."
When checking review pages in Bangkok, for example, there were many more reviews for traditional hotels than for Airbnb – 664.2 for hotels and 31.3 reviews for Airbnb, according to the JLL research (it should be noted that Airbnb has its own internal review system in place on its website).
Another perception is that people believe staying at an Airbnb is cheaper than booking a branded hotel room. But in Thailand, according to the research, hotel rooms remain more economical than Airbnb and have remained more competitive.
JLL's research indicates that that the average prices per night for hotel accommodations is lower in Chiang Mai, Bangkok and especially Phuket, where the average price per night of hotels is less than half of the average price of an Airbnb room.
Pichayut believes that Airbnb, rather than being a direct competitor with hotels, is offering a different product that reaches out to a new market of travellers.
"Airbnb offers much larger spaces through offerings that include entire villas, houses, apartments and bungalows, which can accommodate a larger number of guests than hotel rooms It's attracting a new generation of guests, particularly millennials, who represent an increasing portion of travellers that are constantly seeking new experiences."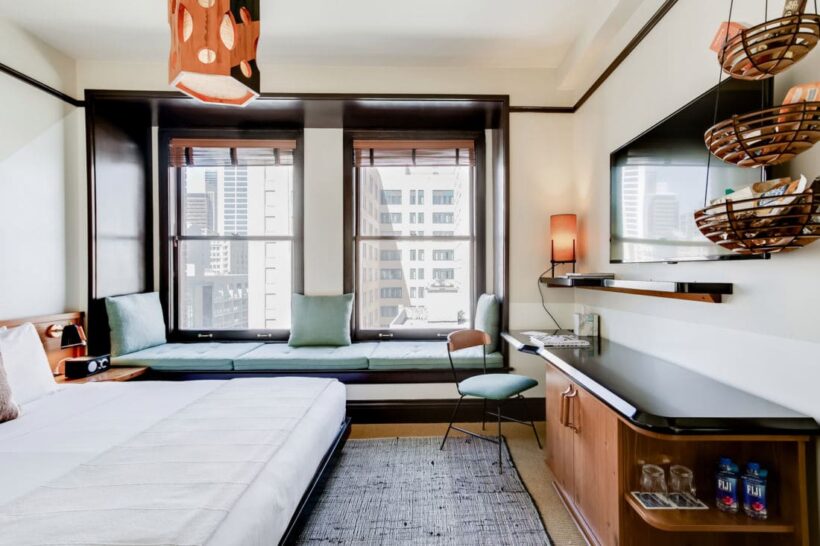 Keep in contact with The Thaiger by following our
Facebook page
.
Never miss out on future posts by
following The Thaiger
.
Bangkok woman arrested for allegedly stealing 1 million baht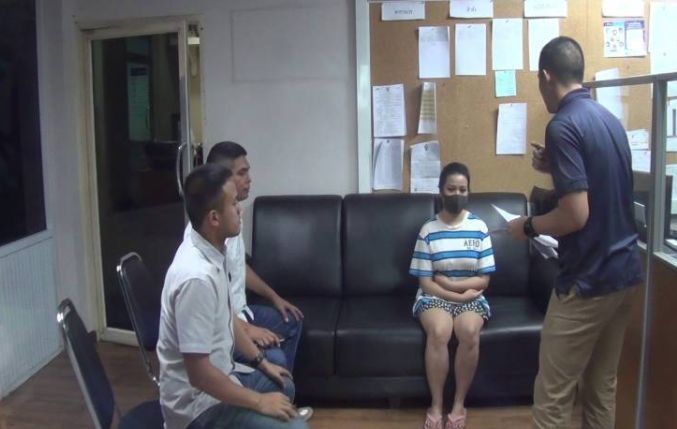 A Bangkok woman was arrested on fraud charges for allegedly stealing a company checkbook and withdrawing 1 million baht. The 29 year old woman, identified as Krissadee, worked in accounting for a clothing design firm in the city's Ekkamai area.
Apparently, shortly after she was hired, Krissadee suddenly stopped showing up for work. The company then noticed the checkbook was missing as well as a million baht from the company account.
In an investigation, Khlong Tan police found Krissadee made cash withdrawals. She allegedly told police that she used the money to pay for trips and gambling expenses.
SOURCE: Thai Visa
Keep in contact with The Thaiger by following our
Facebook page
.
Never miss out on future posts by
following The Thaiger
.
State Railway officials sign 5 high-speed rail contracts as part of project linking Thailand and China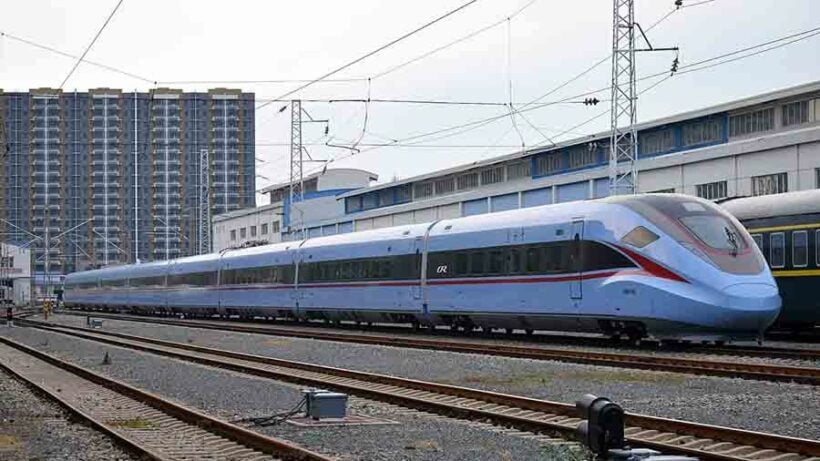 Officials from the State Railway of Thailand have signed 5 high-speed rail contracts worth more than 40 billion baht, in the latest development in the Thailand – China rail connection. It's understood the contracts cover phase 1 of the railway, from Bangkok to the north-eastern city of Nakhon Ratchasima (Korat).
It's hoped that section will carry its first passengers in 2023 and that the line will eventually reach further north, to Nong Khai, and from there, link with a rail connection connecting Laos and China. The high-speed trains will run at speeds up to 250 kilometres an hour.
Nation Thailand reports that the contract signing took place at the Transport Ministry, between SRT governor Nirut Maneephan and the 5 contractors, Nawarat Patanakarn, Thai Engineer Industry, Italian – Thai Development, SPTK Joint Venture, and Civil Engineering. In total, the project will involve over 100 kilometres of railway, with a budget of 40.275 billion baht. The first phase of construction involves 14 contracts, with work under the first one completed and ongoing under the second.
Nirut say the 5 new contractors are expected to take delivery of the land in early 2021, with the 7 remaining contracts being signed next year.
SOURCE: Nation Thailand
Keep in contact with The Thaiger by following our
Facebook page
.
Never miss out on future posts by
following The Thaiger
.
Economic concerns put Bangkok's ban on 10-wheel trucks on hold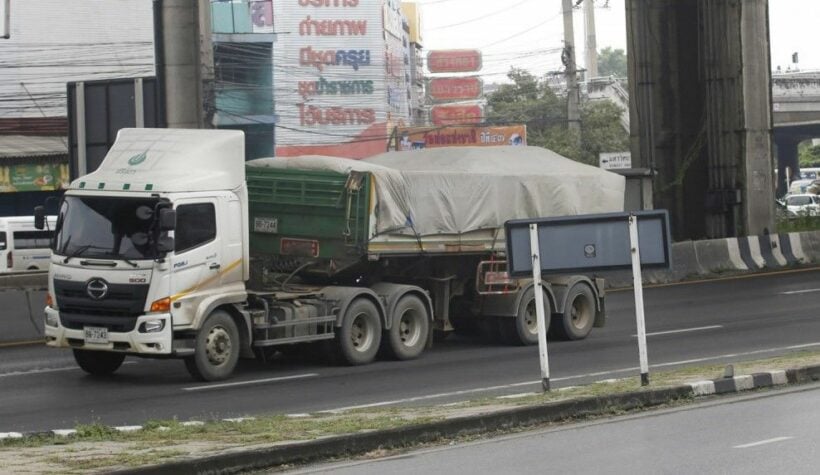 Officials in Bangkok have decided to delay a proposed ban on 10 wheel trucks in light of the current economic challenges affecting the transportation and industrial sectors. The proposed ban was aimed at reducing PM2.5 air pollution in the capital and was expected to come into force from December 1 – 28.
Particulates – also known as atmospheric aerosol particles, atmospheric particulate matter, particulate matter (PM), or suspended particulate matter (SPM) – are microscopic particles of solid or liquid matter suspended in the air – Wikpedia
PM2.5 refers to particulate matter (solid and liquid particles) with a diameter of less than 2.5 micrometres that remain suspended in the air for longer. They can be the result of burning fuel and are the primary cause of smog.
Commenting on the decision to delay the ban indefinitely, Deputy National Police chief Damrongsak Kittipraphas says the relevant authorities agreed the timing is not right.
"The police have discussed with related agencies, including the Department of Industrial Promotion, Pollution Control Department, the Thai Chamber of Commerce and the Public Transport Association, and agreed to postpone the rule indefinitely. The members at the meeting were concerned that the rule could obstruct the operation of the industrial and transportation sectors that are starting to recover from the economic contraction. Therefore, the related agencies promised to study the issue thoroughly, as well as explore other options to prevent and reduce PM2.5 air pollution in Bangkok."
However, Damrongsak says that from December 1, authorities in the capital will be clamping down on large polluting vehicles, adding that those emitting clouds of black smoke are one of the biggest contributors to air pollution.
"We will send officers to perform random checks at bus terminals and truck operation centres. The inspection will be recorded via video camera to ensure transparency of police work."
SOURCE: Nation Thailand
Keep in contact with The Thaiger by following our
Facebook page
.
Never miss out on future posts by
following The Thaiger
.