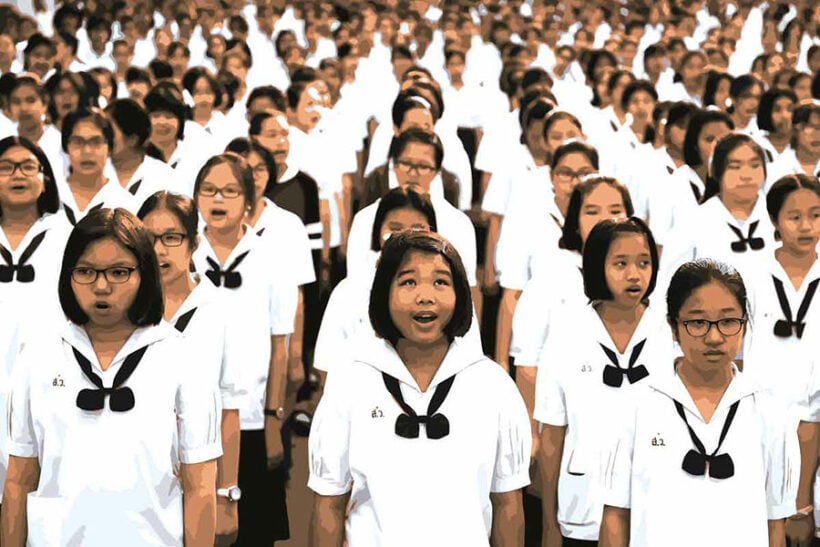 As anti-government sentiment among Thailand's student population shows no sign of abating, the Education Ministry says it plans to overhaul the Basic Education Core Curriculum to provide students with a better understanding of political developments in the Kingdom between 1932 and 1957.
Supat Chumpathong says the new curriculum will also place more of a focus on analytical thinking, instead of learning by rote. The Thai education system has come in for criticism in some quarters for not fostering critical thinking among students.
University academics are being drafted in to help with the revamp, with a draft expected to be submitted to the Education ministry by mid-December, in the hope it can be implemented in the 2022 academic year.
Supat says the social studies curriculum will be updated to consist of information currently not included. The ongoing anti-government protests refer to a 1932 revolution, organised by Khana Ratsadon (the People's Party), that overthrew King Rama VII's government, ending absolute monarchy in Thailand. One group of current-day protesters calls itself Khana Radsadon 2563 (2020) in memory of the original party.
The Bangkok Post also reports that Veera Khaengkasikarn, deputy permanent secretary for education, says the ministry plans to roll out teaching of "Sufficiency Economy" values in Thai schools.
To date, 27,520 academic establishments are considered, "Sufficiency Schools", 570 of which are learning centres promoting the philosophy of Thailand's 3 pillars of nation, religion, and monarchy, nationwide. The philosophy is aimed at creating a spirt of unity during times of crisis in the Kingdom.
SOURCE: Bangkok Post