British man arrested in Hua Hin for overstaying his visa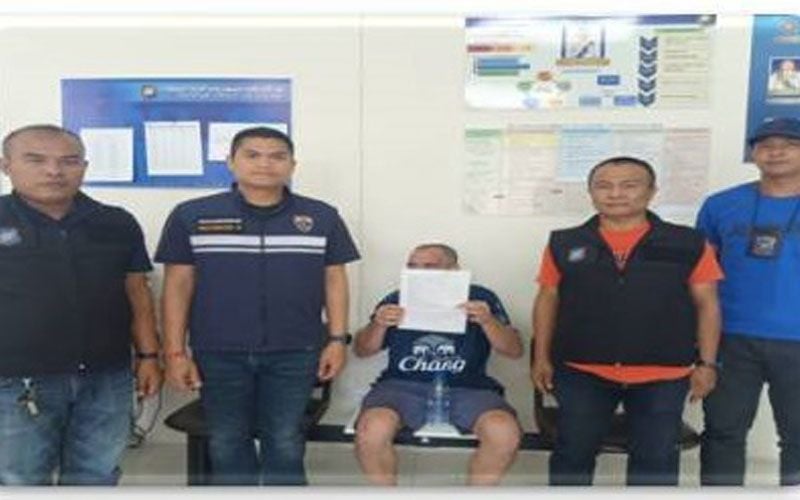 PHOTO: Naew Na
A 22 year old British man is in police custody in Hua Hin for having overstayed his visa.
An official under the command of the chief of Prajuab Khiri Khan immigration handed the man over to the police, as it is understood that he has overstayed his visa by 143 days.
Facebook page
.
Immigration overhaul – TM6 disappearing and TM30 App being launched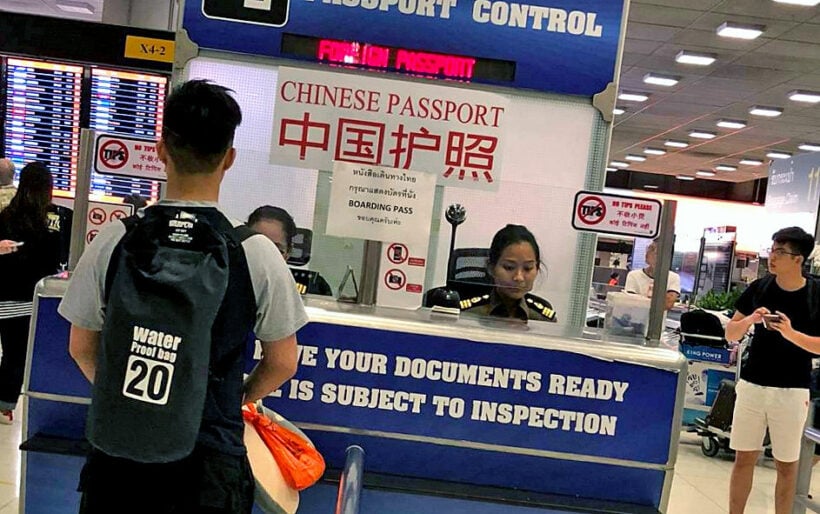 "We made the decision last Friday. Within two to three months, life will be much easier for foreign tourists and expats."
In what appears to be a major overhaul of immigration procedures, dare we say 'modernisation', foreign visitors will soon no longer have to fill out the "TM6" arrival forms. The white and blue form has been a source of confusion for decades as passengers try to fill them out on planes or in a mad rush when they arrive at immigration desks without them, for decades.
The reason for the decision to go all-digital with the arrival procedure is that, of all reasons, the storage of all the white and blue cards had become an issue.
But wait, there's more.
Now khaosodenglish.com are reporting that Thai immigration is not only doing away with the TM6 forms, they're about to launch a new mobile phone app to make TM30 reporting easier.
Kobsak Pootrakool, the Deputy Secretary-General to the PM, also mentioned on Tuesday that another app is being developed to allow long-stay foreigners to complete their 90 day reporting with their smart phone. And, yes, he said a smartphone App was also going to make the TM30 reporting easier.
The TM30 form, and its companion, the TM28, have been a source of expat displeasure over the past five months since the immigration department decided to enforce a little-used 1979 law that required foreigners to report their whereabouts if they had stayed overnight at an address different from their registered address.
The same applied for landlords or owners of accommodation to report foreigners staying at their venues within 24 hours. Along the way there appeared cracks in the enforcement with all sorts of variations and conundrums being thrown up at organised panel meetings and online, little of which was answered with any certainty from the Thai immigration authorities.
Kobsak now claims that the changes are designed to attract more visitors and accommodate those already living in the kingdom.
"We made the decision last Friday. Within two to three months, life will be much easier for foreign tourists and expats."
"Foreigners will be able to report their whereabouts with just four clicks on their smartphone to fulfill regulations that require them to report to immigration authorities every 90 days."
Deputy immigration commander Nattapon Sawaengkit has confirmed the move to move the TM30 reporting online when contacted for comment, but assigned another officer to explain the details, according to the khaosodenglish.com report.
SOURCE: khaosodenglish.com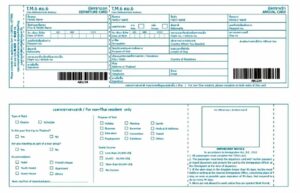 Everyone's favourite arrival procedure, the TM6 form.
Keep in contact with The Thaiger by following our
Facebook page
.
More industry groups line up calling for TM30 abolishment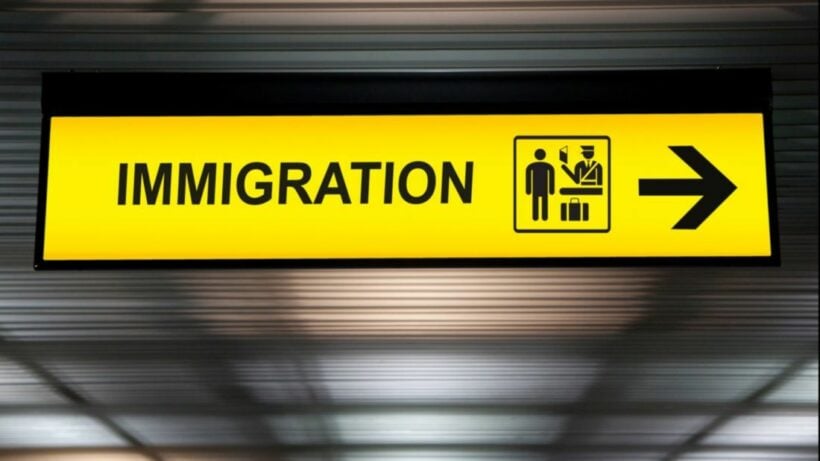 More industry and NGO groups are lining up with criticism or calls for abolishment of the embattled TM30 and TM28 immigration forms. Most of the criticisms focus on the draconian nature of the forms, confusion around interpretation and the problems with inconsistent implementation.
Trade and commerce organisations are saying it flies in the face of the government's wishes for Thailand to be a place to invest in and conduct business.
Now, the European Association of Business and Commerce is recommending to the Thai government to completely do away with the TM30.
"And, as an immediate step towards achieving that, remove from its scope many categories of foreigners."
They say the same applies to the related TM28 form as well.
"The TM30 process has been in the news due to its inconvenience, questions about its value and usefulness, the questions it raises about commitment to 'ease of doing business' and the recent, almost inexplicable crackdown via an old law much of which has been dormant for decades."
"The TM30 form and process in effect requires landlords to report on the location and movement of foreigners who are their tenants. Hotels have the same obligation but for foreign tourists staying in hotels, it is not noticed by those tourists as the hotel uses the TM6 arrival card information from their foreign guests."
"Section 38 of the Immigration Act (which is the basis of TM30) has been around since 1979, but was not enforced until since late March 2019. It is being enforced inconsistently with various local interpretations. TM.28 (supported by s. 37 of the Immigration Act) is an often overlapping obligation on foreigners to report."
The submission has been made to Dr. Kobsak Pootrakool, Deputy Secretary‐General to the Prime Minister for Political Affairs.
SOURCE: EABC
Keep in contact with The Thaiger by following our
Facebook page
.
68 year old Australian hangs himself after alleging Pattaya police failed to take a missing passport report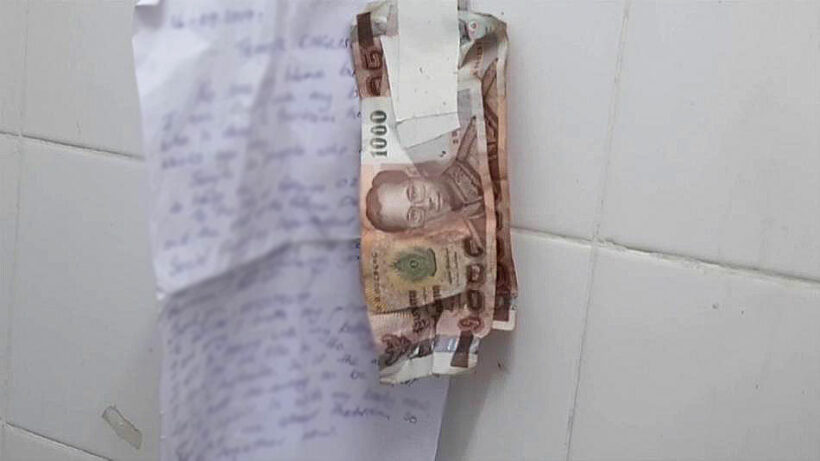 A 68 year old Australian has been found hanged in a room in Buriram, north east Thailand.
Buriram police were called to the hotel near the city bus station after receiving reports about the deceased foreigner on the third floor room.
The man was hanging from a nylon cord and had been dead for an estimated three hours. Attached to the wall was a suicide note along with 3,000 baht. Police report that there were no signs of a struggle or foul play.
Thai Rath report that police contacted a recent phone number on the man's phone and spoke to a Thai woman. The 29 year old lady told police she had travelled to Pattaya on a trip with her husband and two children and had come across the victim who was in a "desperate and sad state".
He said that he had lost his passport and possessions but that the Pattaya police were not interested in filing a report. She offered to help him and gave him her phone number. Rescue services in Pattaya provided the man with some short term relief funds and then travelled to Buriram.
The Thai woman told police she helped him to travel to Buriram to file a report with local police, that was accepted there. The man's name is being withheld pending contact with his family in Australia.
SOURCE: Thai Rath
Keep in contact with The Thaiger by following our
Facebook page
.