Department of Land Transport vows to get tough on public transportation in Thailand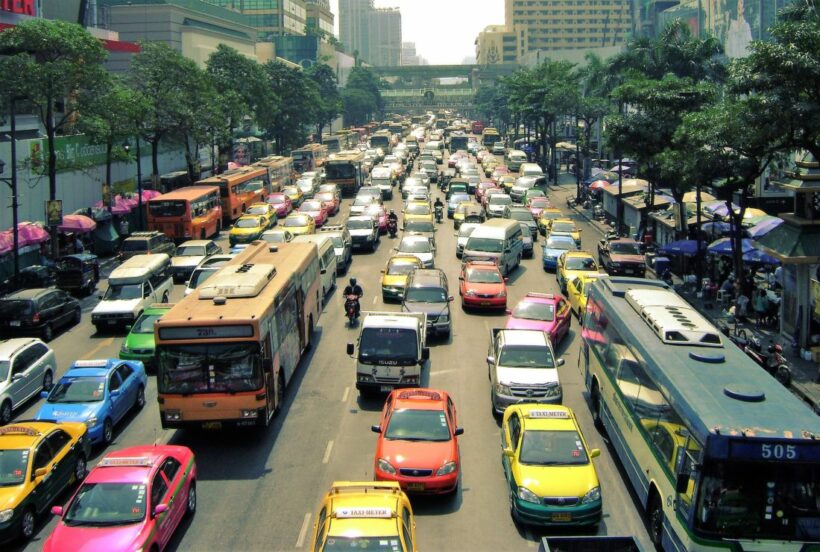 PHOTO: Wikipedia
A major crackdown is planned on the country's public transport, following orders from Thailand's new transport minister, Saysayam Chidchob.
It's understood this will even include asking passengers in public transport vehicles if they feel they're being driven safely. If they don't, the driver can be prohibited from going any further.
In addition, drivers who are found to be intoxicated or too tired will be prevented from continuing their journey and risk having their vehicles seized.
It's planned to carry out these checks at gas stations around the country and more than a million drivers will be stopped and checked. They will have their vision tested, including their ability to recognise colours, and will also have their reaction time tested.
Checks will also be carried out on all public transport vehicles, to ensure they are road-worthy.
In total, 245 checkpoints will be installed at gas stations 90 kilometres apart, on more than 100 routes across Thailand. The checkpoints will be manned 24 hours a day.
Minister Saksayam has only held his position for a few months, but has already proved to be one of the most active and vocal of the new ministers. His proposal is part of a wider plan to improve public transport in Thailand.
SOURCE: The Pattaya News
Keep in contact with The Thaiger by following our Facebook page.
Never miss out on future posts by following The Thaiger.
Phuket police confirm speed limit of bypass road after locals complain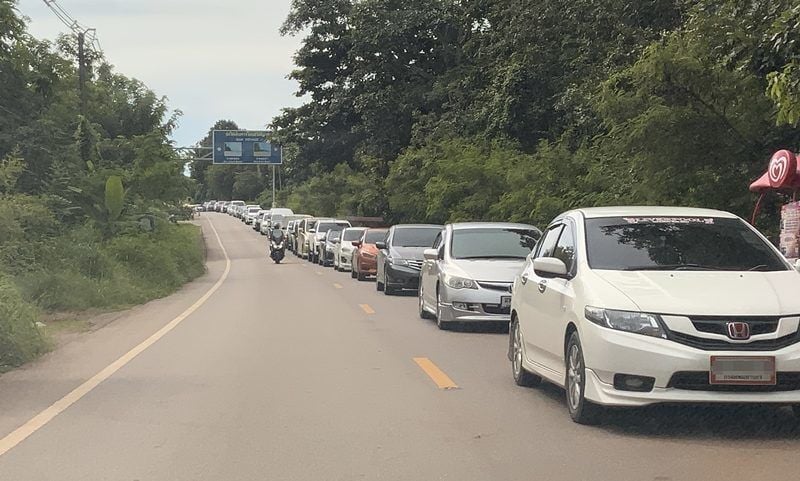 Phuket police are confirming the island's bypass road speed limit as 50 kilometres per hour. That is, despite years of back and forth between motorists and the law. The latest announcement comes after locals posted online copies of their speeding tickets, which showed the confirmed limit. The stretch of road, almost the only stretch of road where you could get a car up to 100 kph, has long been a speedway for cars, trucks and vans.
The reason they are complaining is due to the fact that they say they were under the impression that speeding tickets would only be given to those caught exceeding 100 kilometres per hour along the bypass. They say police have assured for years that this would be the case.
Phuket City Traffic Police Deputy Chief Rungrit Rattanaphakdee says that normally motorists are allowed to drive up to 80 kilometres per hour on municipality roads but the bypass road's speed limit is 50 kilometres per hour.
"Although drivers of private cars and motorbikes can drive not over 80 kilometres per hour on municipality roads in accordance with the Road Traffic Act B.E. 2522, all drivers must follow the 50 kilometres per hour signs installed along the bypass road."
But his interpretation of the law contradicts a statement in 2015 by former Phuket Highways Office Chief Samak Liedwonghat and Teerawat Liamsakun, who was Phuket City Police Chief at the time. Samak said back then, that the signs with a white background and red circle are advisory only. In other words, not mandatory. Teerawat also concurred with Samak, in 2015, by saying that the signs were advisory only but warned that drivers may have an accident if they don't comply with the advisory speed limit on the signs.
"Actually, speed is limited by law on this road [the bypass road] to 80 kilometres per hour in tessabaan (municipal) areas and 90 kilometres per hour in other parts. Our speed cameras are set to detect vehicles going faster than 100. Anyone caught going faster than that risks receiving a speeding ticket in the mail."
Now, Rungrit says the speed limit is mandatory but motorists would not be issued tickets by the speed cameras unless motorists' speeds were higher than 100 kilometres per hour.
Locals say they are still confused as they say Rungrit didn't respond as to why the motorists were being ticketed when travelling under 100 kilometres per hour as he maintains that fines are only given to those going over 100 kilometres per hour. The photos of the tickets showed most of those ticketed to be travelling at speeds of 90-99 kilometres per hour, which directly contradicts Rungrit's new interpretation of the law.
"….So far we have had tickets issued only to the drivers who drove faster than 100 kilometres per hour."
"The signs are there to remind drivers to drive carefully under the speed limit, as normally drivers drive very fast on the road, leading to accidents."
"We are trying to use technology to charge drivers' behaviour, so we use speed cameras and have tickets sent to their homes. As you can see, we never set up any checkpoint along the bypass road, except during the long holidays."
To be clear, Rungrit says the bypass road speed limit is 50 kilometres per hour, but you may be ticketed if your speed exceeds 100 kilometres per hour. That is, despite locals receiving tickets for going 90-99 kilometres per hour.
SOURCE: The Phuket News
Keep in contact with The Thaiger by following our Facebook page.
Never miss out on future posts by following The Thaiger.
BTS Skytrain's Green Line maximum fare to rise, Rail Transport Department disagrees with the move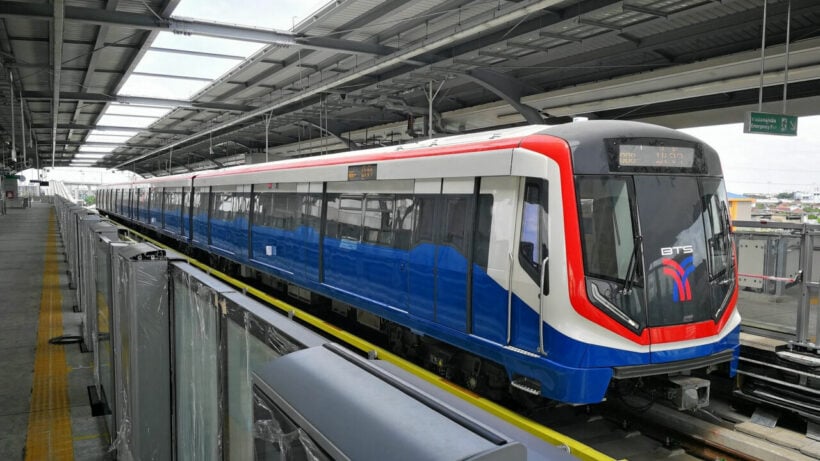 After the Bangkok Metropolitan Administration agreed to raise the maximum fare on the BTS Skytrain's Green Line from 59 baht to 158 baht, the Rail Transport Department is calling on city officials to suspend the maximum fare ceiling, saying it would put an unfair burden on passengers.
Bangkok Governor Aswin announced earlier that the maximum fare of 158 baht is to be imposed on February 16, but a discount to 104 baht is offered during the Covid-19 outbreak. The City Hall needs to increase the fare rate because it can't pay the debt to Bangkok Mass Transit System.
Transport Minister Saksayam Chidchob says the BMA should halt its policy on the new BTS maximum fare and wait for other authorities to find proper solutions.
The Chairman of a House committee on transport, Sophon Sarum, a former transport minister, dismisses the BMA's claim of its financial inability to repay the Green Line's loans while suggesting the BMA to manage the Green Line's finances by raising funds from banks and other financial institutions.
The Rail Department and BMA will meet to discuss the maximum fare ceiling this week.
SOURCE: Bangkok Post | Coconuts Bangkok
Keep in contact with The Thaiger by following our Facebook page.
Never miss out on future posts by following The Thaiger.
Thailand's first low-cost airline founder dies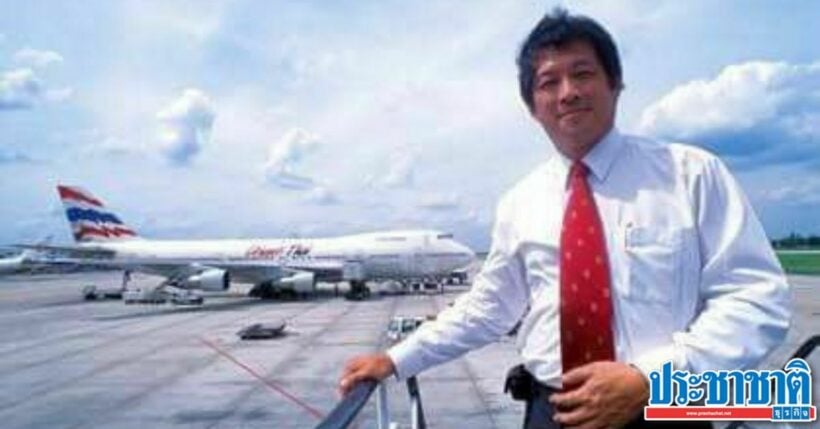 Thailand's first low-cost airline founder has died at the age of 66. Udom Tantiprasongchai, who passed away yesterday, started his business in 1994 with Cambodia International Airlines. The airline began operating regular flights from Phnom Penh to Phuket before expanding to other areas in Southeast Asia.
After his airline licences were revoked by the Cambodian government, he started Orient Thai Airlines in Thailand where he introduced flights between cities that didn't pass through Don Mueang Airport. Later on, the airlines added Don Mueang to its destinations but claimed the government was blocking access to Thai airports to protect Thai Airways International.
Then, in 2012, Udom set up Thailand's first low-budget airline, One-Two-Go, as the government opened up to new competition. That airline fought with other low-cost airlines who were accused of dumping air tickets. Tragedy was not far off, as a flight from Don Mueang crash-landed at Phuket Airport, killing 90 people on board, with most of them being foreigners.
The Civil Aviation Authority of Thailand revoked Orient Thai's licence in 2018 due to its financial problems with other airlines. Such issues included a court in Paris sentencing Udom in 2019, in absentia, to 4 years in jail and fining him 2.5 million baht (at the time) over the Phuket crash which resulted in family members of 9 French passengers suing Udom. But he was never detained and never responded to the ruling.
On January 5, 2021 the Royal Gazette published an announcement declaring Orient Thai bankrupt and ordered the Legal Execution Department to seize its remaining assets to pay its debtors.
Udom's cause of death has not been announced. A message posted on @aviaknowledge Twitter account thanked Udom for his contributions to the aviation industry.
"Thank you for your contribution to the Thai sky and Thai aviation industry."
The chanting rite for him will be held at Wat Depsirin from Sunday to Saturday at 6pm. The cremation will take place on January 24 at 5pm.
SOURCE: Bangkok Post
Keep in contact with The Thaiger by following our Facebook page.
Never miss out on future posts by following The Thaiger.