DeeMoney partners with SCB to facilitate secure cross-border money transfers, expanding access to the Myanmar market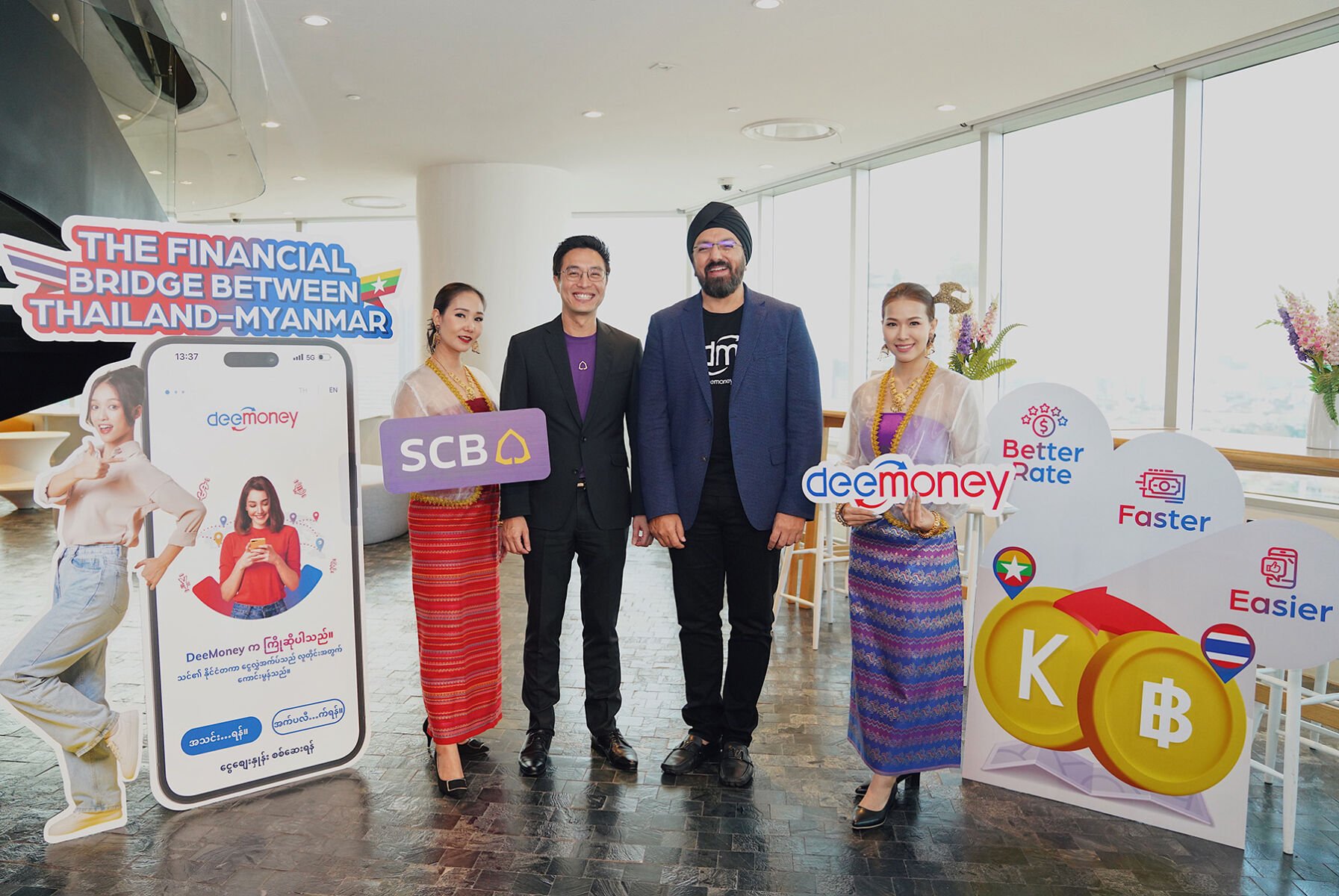 Sawasdee Shop Co., Ltd., operating as a fintech company, introduced the DeeMoney platform, a robust Thai cross-border transaction system supporting over 26 currencies across 50 countries globally. This company has solidified a business partnership with Siam Commercial Bank, announcing their collaboration to enhance the money transfer service from Thailand to Myanmar. The focus lies in developing cross-border money transfer services that are not only easy, convenient, and swift but also offer superior exchange rates compared to the existing market rates. The primary goal is to facilitate over 2 million Myanmar workers, including small and medium-sized business operators (SMEs), seeking to transfer money back to Myanmar. The aim is to establish itself as the preferred choice for the Myanmar community, targeting no less than 150,000 active users and a transaction value exceeding 2 billion baht by the close of 2024.
A survey conducted by DeeMoney in February 2023 revealed that more than 94% of Myanmar workers typically transferred money to their home country through informal channels such as money transfer agents (Hundi), while a few chose to transport the money themselves or via acquaintances. Merely a small percentage utilized formal banking channels for money transfers. This trend is attributed to the limited access most users have to financial services (being 'Unbanked'). Moreover, the exchange rates within the conventional financial system are notably higher compared to the rates offered by informal services (Hundi).
The outcomes of this survey prompted the collaborative effort between DeeMoney and SCB to directly manage the exchange rates between the Thai baht and the Myanmar kyat. Consequently, DeeMoney has emerged as one of the key service providers offering the most competitive exchange rates for money transfers from Thailand to Myanmar. Importantly, this collaboration has obtained authorization from the central banks of both countries, namely the Bank of Thailand and the Central Bank of Myanmar.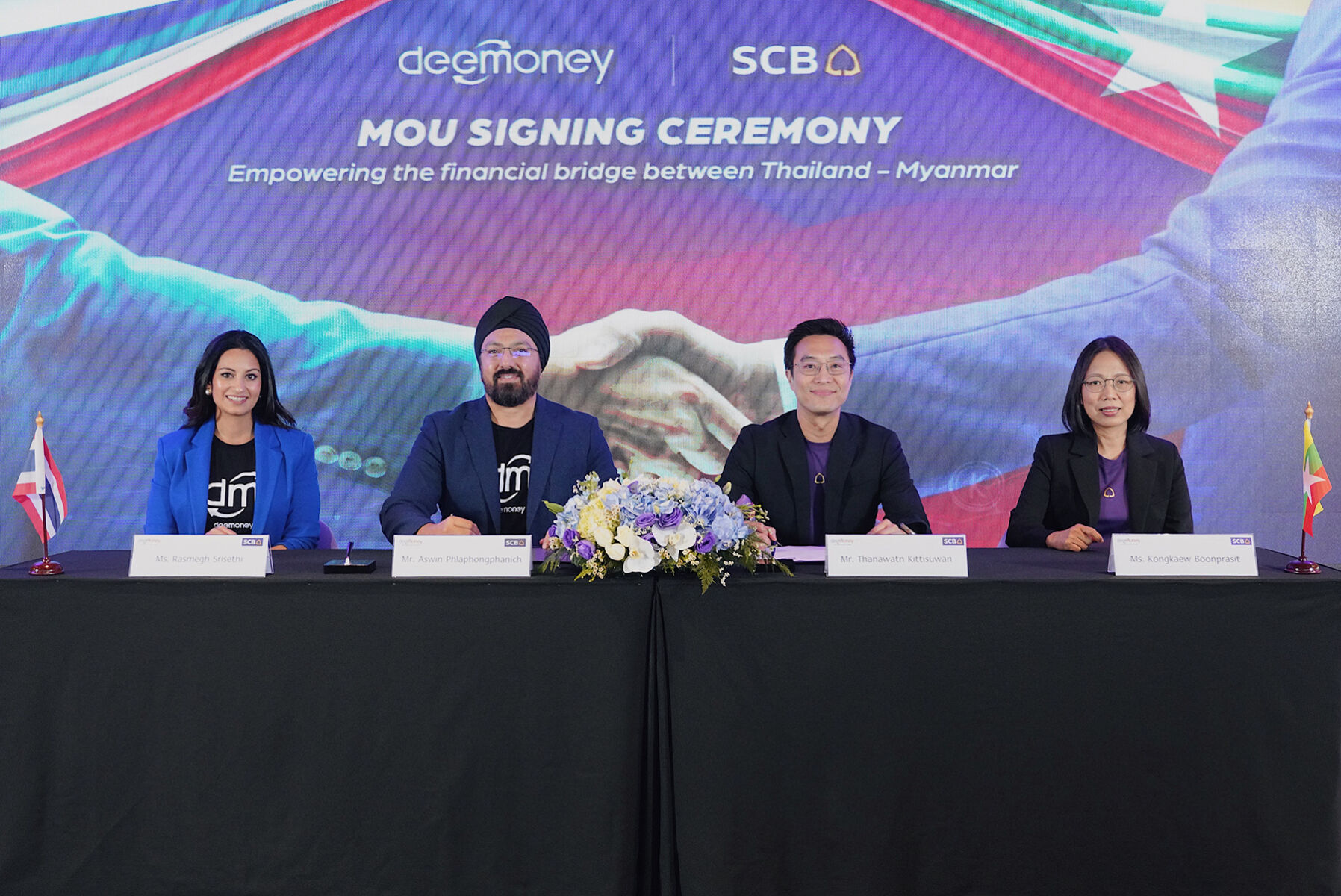 Regarding destination countries, DeeMoney is steadfast in its commitment to expanding its network coverage extensively, enabling customers to transfer funds to prominent bank accounts in Myanmar, including institutions such as A Bank, Aya Bank, CB Bank, KBZ Bank, Yoma Bank, and more than 20 other banks. Furthermore, there is a strategic objective to extend money transfer services to electronic wallets (e-wallets) with substantial user bases, such as WAVEPAY, Wave Money, A+ Wallet, AYA Pay, and others. The goal is to ensure that there are over 8 million accounts ready to receive money and that recipients can conveniently withdraw cash from more than 130,000 bank branches, ATMs, and various service points nationwide.
DeeMoney guarantees prompt delivery of funds to recipients when customers opt to transfer money to e-wallets, ensuring immediate availability. For transfers to bank accounts, the process typically takes only one business day. However, it's important to note that the maximum transaction value for each transfer is capped at 50,000 baht.
Mr. Aswin Phlaphongphanich, CEO, and co-founder of DeeMoney, said "DeeMoney and SCB share a strong partnership that acknowledges the significance of advancing financial services for over 2 million Myanmar citizens residing and working in Thailand. These individuals annually wish to send money back home, totalling more than USD 1.33 billion or approximately 48 billion baht. Our aim is to empower them to transfer money securely through the DeeMoney application, eliminating the reliance on brokers as seen in the past. Users can seamlessly conduct transactions anytime, anywhere, with utmost convenience and security, utilizing the DeeMoney application with a flat fee of only 49 baht per transaction. Furthermore, the application and call centre offer services in the Myanmar language every day"
He continued, "This collaboration between DeeMoney, SCB, and partner banks in Myanmar marks a significant step towards developing the crucial cross-border remittance ecosystem between Thailand and Myanmar for the future."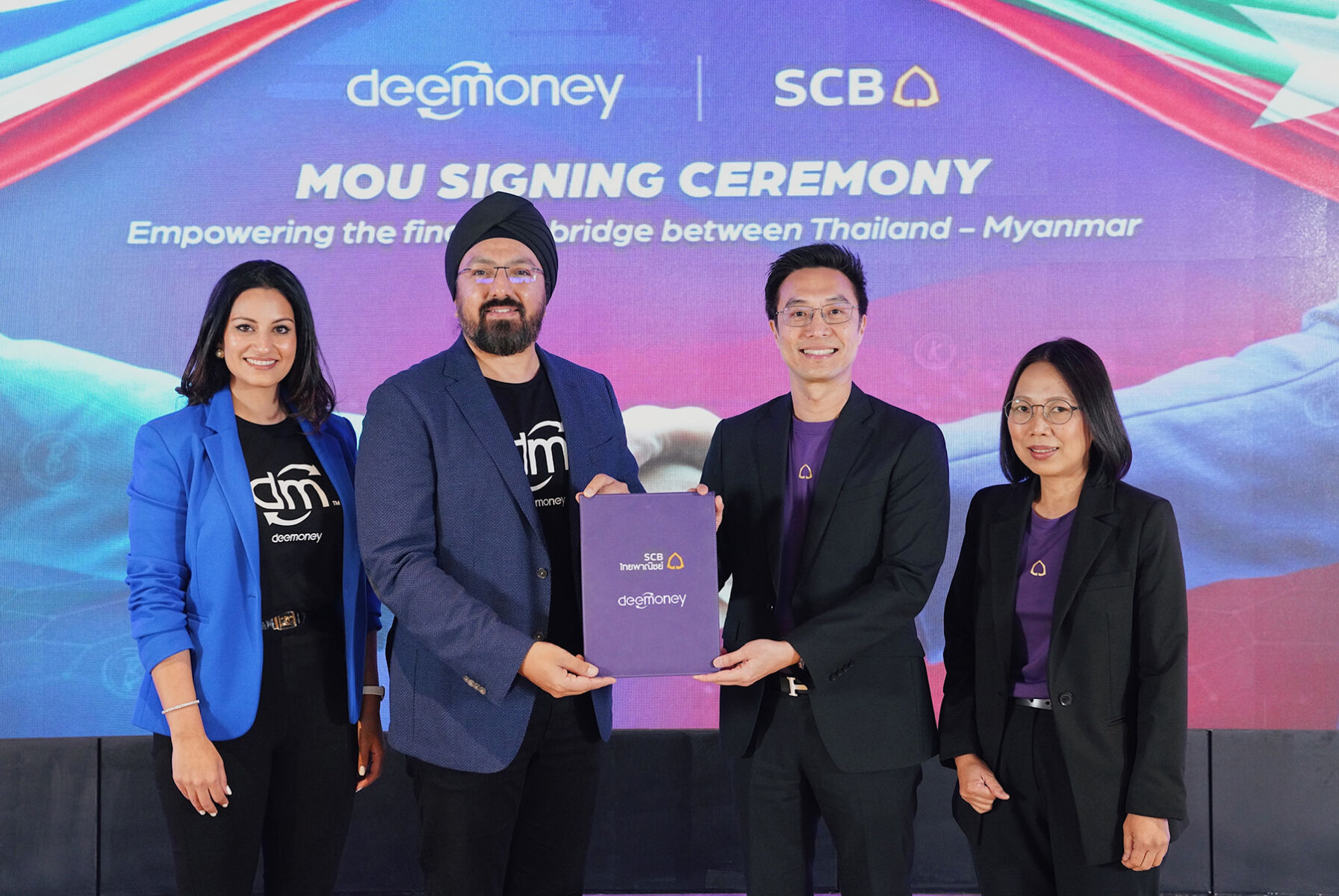 In a bid to further strengthen the initiative for international money transfers, DeeMoney has launched an extensive annual promotional "DeeMoney, OWNDEE Win Tesla and more" campaign. This campaign offers customers using the DeeMoney application to transfer money abroad an opportunity to win exciting prizes. Any transfer of 1,000 baht or more per transaction qualifies customers to enter a draw to win a Tesla Model 3 electric car, a new 2022 Honda Wave 110i motorcycle, an iPhone 14 Pro Max smartphone, AirPods Pro Gen2, and various other prizes, collectively valued at over 3.5 million baht. Those interested in the "DeeMoney, OWNDEE Win Tesla and more" campaign can explore details on the DeeMoney Facebook page and the website www.deemoney.com."
Mr. Thanawatn Kittisuwan, Executive Vice President of the Digital Juristic Function at Siam Commercial Bank, highlighted, "The trajectory of international money transfers in the banking industry during the first nine months of 2023 signals a more favourable direction, indicative of economic recovery and enhanced foreign trade. In a borderless financial landscape, transactions have expanded to a diverse customer base, spanning new territories. This has escalated the market's demand for varied forms of money transfer. To address these evolving needs, particularly those of individual customers and small to medium-sized businesses seeking agile working capital and faster transactional processes compared to conventional methods, SCB is committed to delivering seamless service through all available channels. We aim to provide an array of financial solutions to meet the demands of today's customers. Hence, the collaboration with DeeMoney, a fintech with specialized expertise in international money transfer services and an extensive network, enables us to introduce a new form of international money transfer service through the DeeMoney application to Myanmar workers and business operators in Thailand who hold accounts with Siam Commercial Bank. This service is designed to offer swift, secure, and competitively priced money transfer solutions."
"At present, more than 300,000 Myanmar workers and business operators in Thailand have deposit accounts with Siam Commercial Bank. We anticipate that this partnership will not only expand our account base but also open avenues for providing additional financial services to the Myanmar community in Thailand. This collaboration aligns with our vision of establishing Siam Commercial Bank as a pivotal money transfer hub in the ASEAN region, marking a significant milestone in the fintech and banking sectors. It ushers in an era of seamless global money transfers, fostering financial inclusion in Thailand and ASEAN countries. Going forward, our plan is to sustain this partnership with DeeMoney to extend services to labour groups and neighbouring businesses in Thailand," Mr. Thanawatn emphasized.
Press Release
Business News
Events
Press Room
Sponsored

Join the conversation and have your say on Thailand news published on The Thaiger.
Thaiger Talk is our new Thaiger Community where you can join the discussion on everything happening in Thailand right now.
Please note that articles are not posted to the forum instantly and can take up to 20 min before being visible. Click for more information and the Thaiger Talk Guidelines.