Lost Leopard Cat kitten being cared by Phang Nga wildlife officials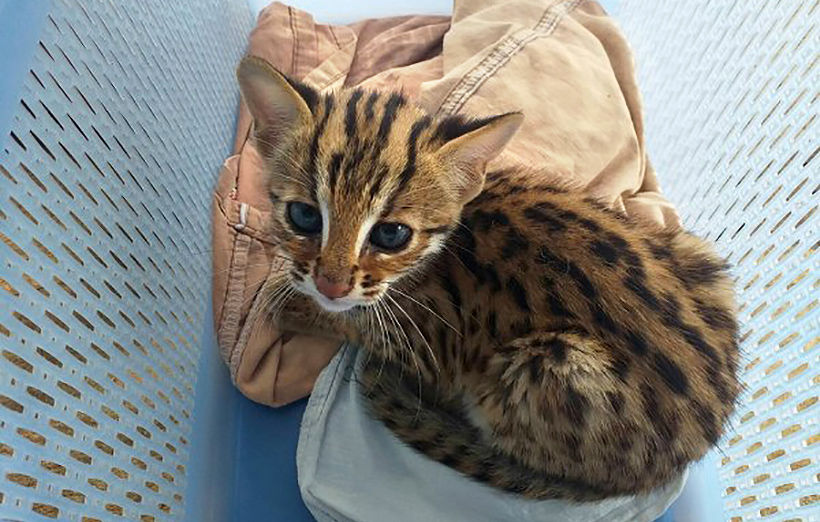 The small leopard cat kitten, found near a rubber plantation, is doing well and being cared for by Phang Nga wildlife nursery staff. It is not known what happened to the kitten's mother.
It was rescued on Monday near a rubber plantation in Krabi province by a Ban Pho Riang resident. The surprised passerby who found the the kitten fetched called officials at the Khao Phanom Bencha National Park.
They turned the Leopard Cat over to the Phang Nga wildlife nursery for care as it is still very young. Park chief Neramit Songsaeng says the cat will eventually be returned to the wild.
He said that leopard cats are a protected species by law and are listed in the Convention on International Trade in Endangered Species of Wild Fauna and Flora among the most endangered animals, and as "critically endangered" by the International Union for Conversation of Nature and Natural Resources.
Officials say that Leopard Cats are not suitable as a domestic pet.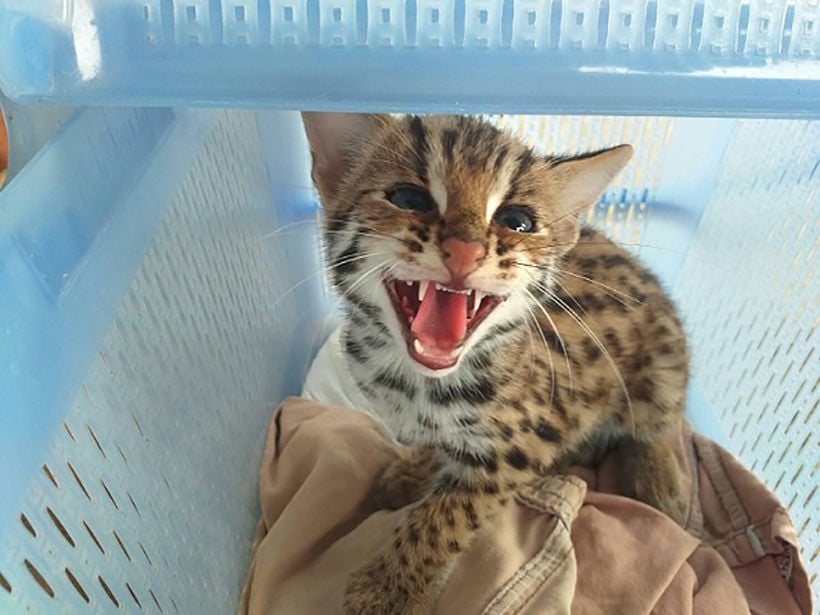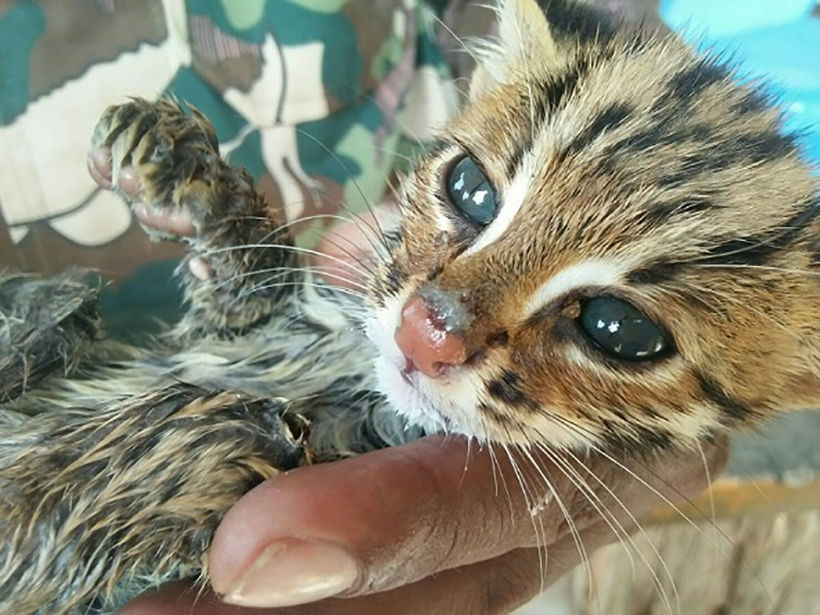 Keep in contact with The Thaiger by following our
Facebook page
.
Rescuers remove 4 metre python from Chon Buri car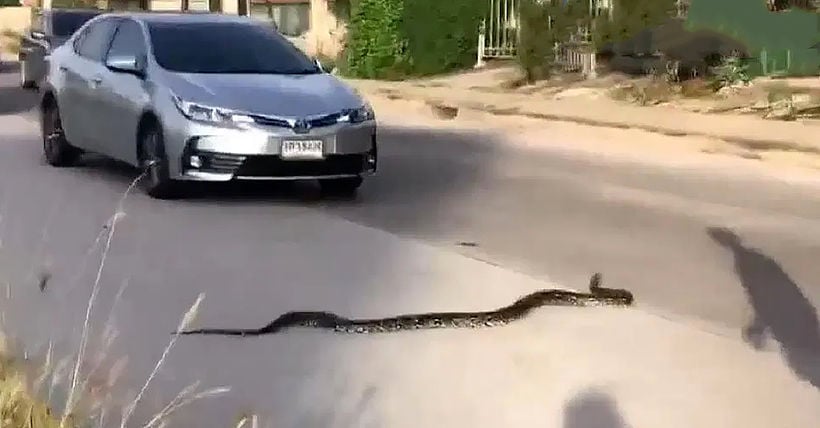 A 4 metre long python has been carefully extracted from a car in Chon Buri's central city district. It took rescue workers around 2 hours to locate and remove the reluctant reptile. Earlier, the snake was spotted by an unnamed local motorist, who stopped traffic to let the python safely cross Bypass Road in the Huay Kapi area. Afterwards it made its way to a car parked at a nearby house and slithered inside. Rescue workers and a professional snake handler were called to remove the animal. Parts of the sedan had to be disassembled to get at the the snake, […]
Thai agriculture minister to take a delegation on a coconut harvesting tour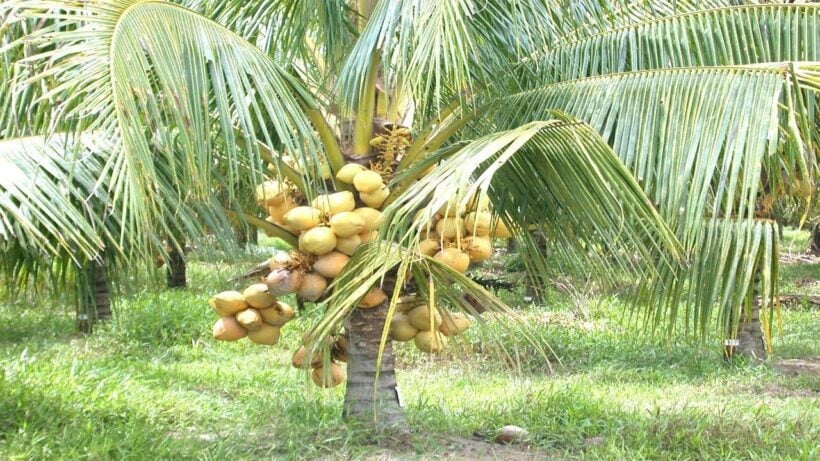 The 'Monkey Business' story has drawn a lot of attention following the People for the Ethical Treatment of Animals' companies about alleged abuse and misuse of trained macaque monkeys to pick Thai coconuts for commercial purposes. After a week of articles, videos and debate about the relative merits of using monkeys to pick coconuts, the Thai Agriculture Minister formerly invited international delegates to come and inspect the situation and "see for themselves". But they're not going to a monkey training farm or an older style 'family' farm that still uses monkeys to pick coconuts. Diplomats from European embassies in Bangkok […]
Activists want Thailand to lead total ban on wildlife trade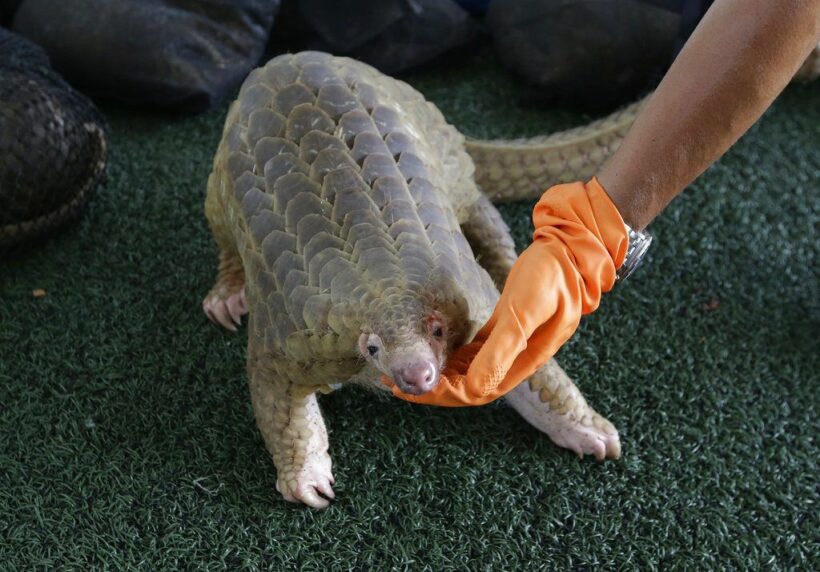 With the Covid-19 pandemic continuing to sweep the globe and the World Health Organisation saying 75% of all emerging infectious diseases are zoonotic, campaigners against wildlife crime say Thailand could become a global leader in helping to prevent pandemics by cracking down on poaching and ceasing to be a gateway for illegal wildlife trade. Activists believe this could help stop animal-to-human disease transmission, saying data show that the majority of emerging diseases usually originate from wet markets – where wild animals are caged and sold for food. At a press conference yesterday to launch the global campaign "Endpandemics", Steven Galster, […]