32 year old charged with attempted murder after Egyptian tourist stabbed in neck in Phuket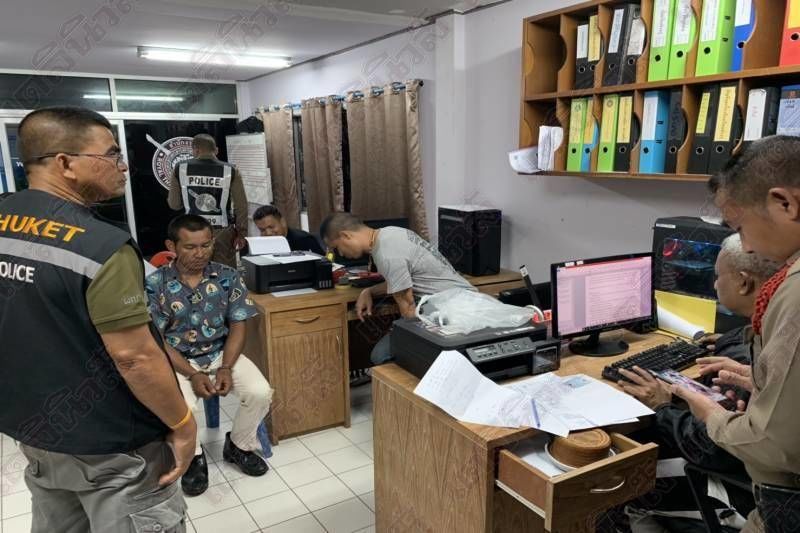 Sanook News is reporting further details after an 30 year old Egyptian, the son of an Ambassador, was struck in the neck by a roti seller who thought that the tourist was swearing at his wife.
32 year old Surachai from Koh Lanta, who was helping his wife sell rotis outside a Family Mart in Chalong's Soi Ta-iad, grabbed a big knife when he heard the words "F*CK YOU" uttered by the tourist. The 'knife' has been reported as a machete, meat cleaver and just 'knife'. Here is the weapon…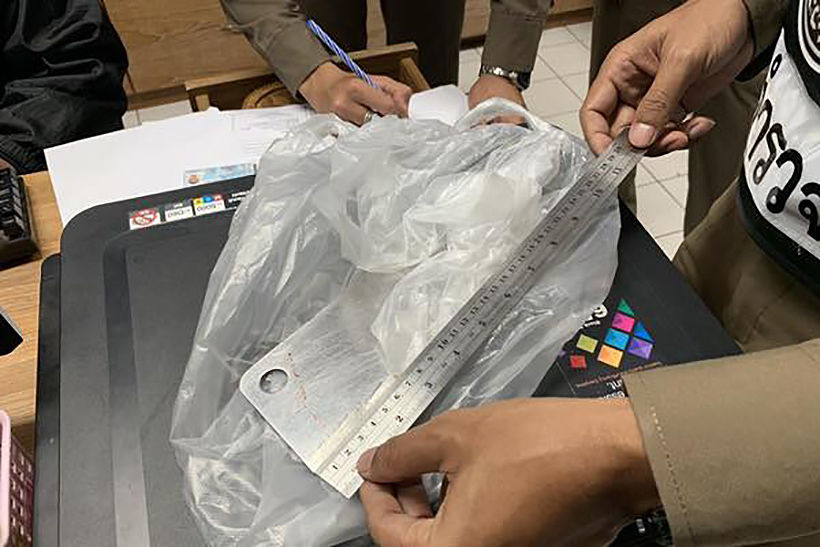 Surachai left the tourist with a 7 centimetre gash on his neck.
Mahmoud Abbas, the son of the Egyptian Ambassador in Uruguay, is now recovering in the Bangkok Phuket Hospital (earlier reported to be at Vachira Hostpial) after the attack late on Friday night.
Chalong police have been investigating and have witnesses who say that the tourists (there were two not three as previously reported) were actually talking about some Thai boxing they had been to see.
The witnesses told police they believe the reported slurs were just idle chatter between the friends and not a slur on the character of Surachai's wife. Surachai has now been charged with attempted murder.
Investigations continue with police talking to the friend of the victim who also appears to have been hurt, according to Sanook.
Chalong's Soi Ta-iad is a popular street for fitness and mauy thai fans.
SOURCE: Sanook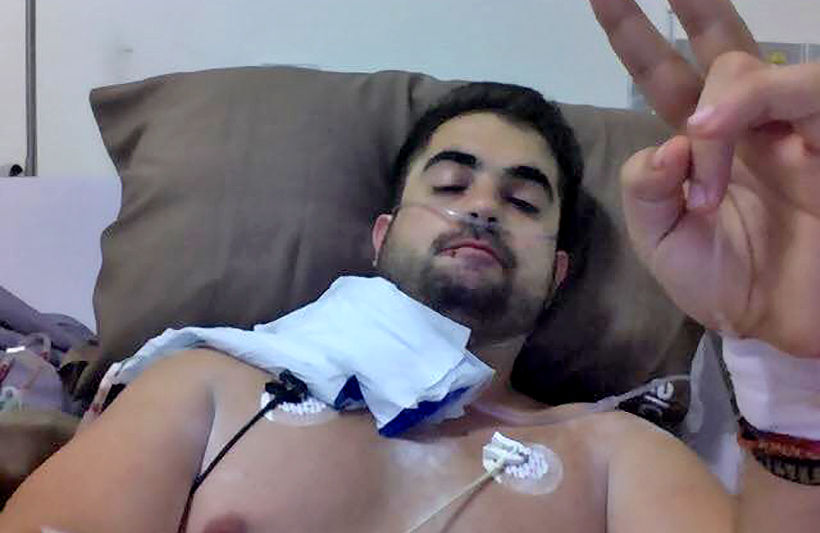 Mahmoud Abbas recovers in hospital – Facebook
Keep in contact with The Thaiger by following our
Facebook page
.
Never miss out on future posts by
following The Thaiger
.
Expat in Koh Samui Prison on drug charges, nearly $3,000 raised to get her out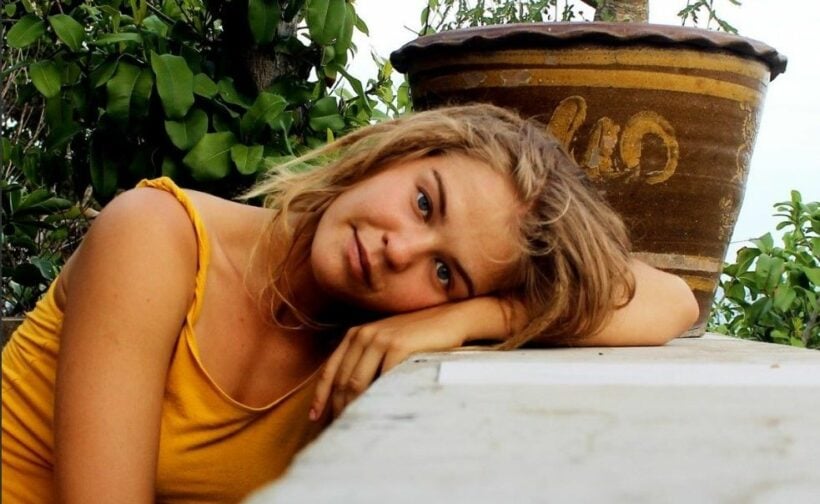 A 21 year old South African woman is locked in Thai prison after she allegedly signed for a package containing 250 grams of MDMA, an ingredient in ecstasy, according to a GoFundMe account. People say she's innocent and have raised $2,966 USD to get her out. She's apparently facing drug charges that carry life imprisonment.
Ashley Oosthuizen has been living in Thailand for more than 2 years. She worked as a teacher at an international school in Koh Samui, according to her Facebook page. The GoFundMe page says Ashley started Hot in the Biscuit, a breakfast and brunch restaurant on the island.
"She is well known in the community and liked by all who meet her. She is truly a wonderful human being with a heart of gold."
While Ashley was at work, a package was delivered and addressed to her former boss. She signed for the package, but didn't open it and set it aside. Later, the police raided the shop and searched the package, finding 250 grams of MDMA, according to the GoFundMe page.
Apparently, Ashley was arrested and charged with importation with intent to distribute a Category 1 narcotic. Importing a Category 1 substances carries a penalty of up to life imprisonment and a fine of 1 million to 5 million baht under Thailand's Narcotics Act.
"The case against her is absolutely horrible – there is no evidence excepting the unopened package addressed to her former friend but because the package contained 250 grams of drug they are holding her as the one responsible."
The GoFundMe page says Ashley was drug tested and came out negative. Her friends say they expect the case to be dismissed, but say Thai courts move "painfully slow" and they don't want Ashley spending time behind bars waiting for a court date.
"Thai prisons are not like Western prisons. She cannot stay there so long. She is only 21 years old. She is an innocent victim."
To donate to the GoFundMe account, or to read about Ashley's story, click HERE.
Keep in contact with The Thaiger by following our
Facebook page
.
Never miss out on future posts by
following The Thaiger
.
4.4 million methamphetamine pills seized near Laos border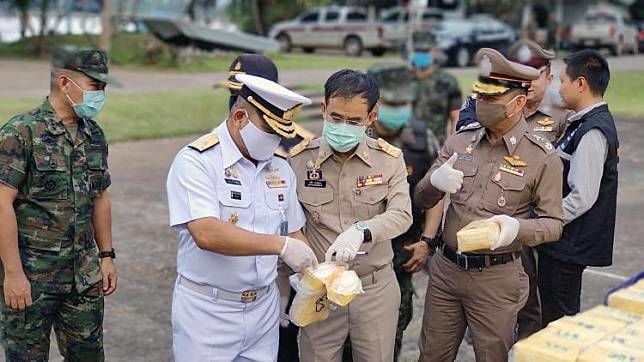 Police seized 4.4 million methamphetamine pills worth more than 400 million baht after a police chase in the Northeastern province Bueng Kan near the Thai-Laos border. Thai media says the alleged drug traffickers threw black bags full of the drugs out onto the road during the police chase and drove off into a rubber farm in the Bung Kla district.
The Royal Thai Navy and Thai Custom's Enforcement Division had received a tip about drugs allegedly being trafficked across the Mekong River and into Thailand. Officials followed a truck they say was suspicious and driving fast by the river. The truck dropped 2 black bags on the road before driving off into a rubber farm.
Police searched the bags and found bags full of yaba, which translates to "crazy drug" and is known to be pills containing mixture of caffeine and methamphetamine. Police also found 2,970 ecstasy pills.
Since October 1, the Royal Thai Navy has been involved in 18 drug trafficking busts, seizing methamphetamine, ecstasy, heroin and marijuana, altogether worth around 2.7 billion baht.
SOURCE: Thai Residents
Catch up with the latest daily "Thailand News Today" here on The Thaiger.
Keep in contact with The Thaiger by following our
Facebook page
.
Never miss out on future posts by
following The Thaiger
.
Anti-Corruption Commission official sentenced for pointing loaded gun at taxi driver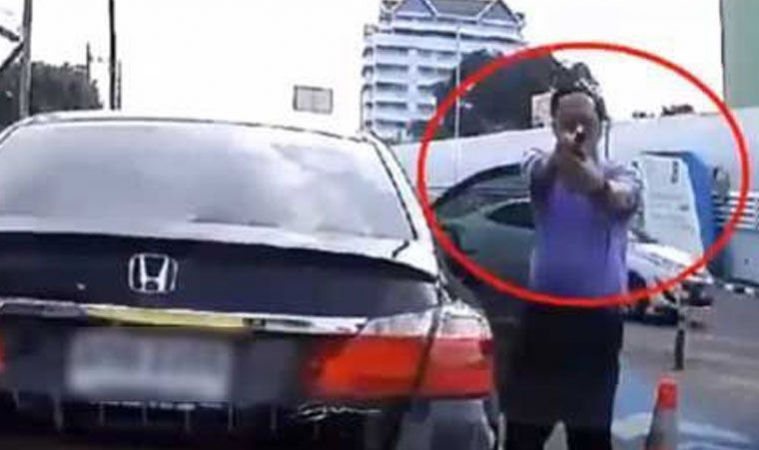 A National Anti-Corruption Commission senior official was sentenced by the Criminal Court to 1 year in jail with a 2 year suspension for pointing a loaded .38 Colt pistol, threatening a Bangkok taxi driver back in 2018. Nation Thailand called it a "very lenient" sentence.
The assistant secretary general of the commission, 54 year old Piset Nakapan, must also pay a fine of 31,000 baht. He was charged with weapon in violation of Section 309 of the Criminal Code, carrying a weapon in public, threatening others, and violating the Firearms Act.
Footage from the taxi's dashboard camera shows Piset getting out of his car and pointing the loaded gun at the taxi. He said to the driver, Pipat Seesa-on, "Why are you following me? Drive back and use another road."
At the trail, Piset confessed to the charges and gave Pipat 2,000 baht as compensation. Since he confessed, the court commuted his sentence in half, cutting down the 2 year jail term to just a year and a 62,000 baht fine down to 31,000 baht. His jail term is suspended for 2 years, with mandatory probation check-ins every 4 months.
SOURCES: Nation Thailand | Bangkok Post
Keep in contact with The Thaiger by following our
Facebook page
.
Never miss out on future posts by
following The Thaiger
.