Samut Prakarn man arrested for multiple indecent assaults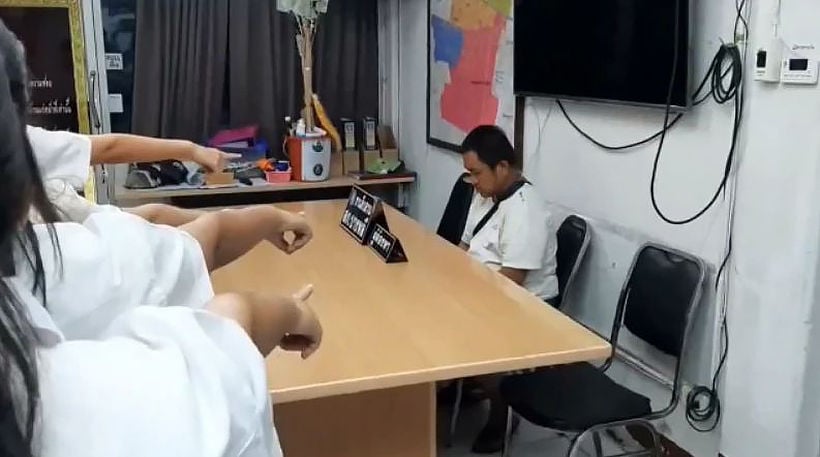 A man in Samut Prakan, just south of Bangkok was arrested yesterday for alleged serial sexual assaults and vulgar behaviour with women, following a complaint by a female student. Police arrested 29 year old Montri Khambai at a house in Bangchalong subdistrict after a female student of Huachiew Chalermprakiet University filed a complaint that she was assaulted on Friday night.
The student told police that as she was walking home at about 12:30am, a man rode up to her on a motorcycle and stopped by her side.
"He stopped and called me 'sister', then grabbed my breasts and rode away."
Police said that later, on Monday, they received a complaint from another female student who said a man had followed her on a motorcycle and poked her on the shoulder. When she turned to look, he pointed at his exposed genitals, then rode away.
Police reviewed CCTV footage and tracked the suspect to his house, which is near the university, and arrested him.
Montri reportedly said he only wanted to tease the students and had no intention of causing harm, and that this was the first time he had behaved in such a manner. But after the arrest, several more female victims showed up at the police station and identified him from a lineup.
Police preliminarily charged Montri with indecent assault and are waiting to see if more victims come forward.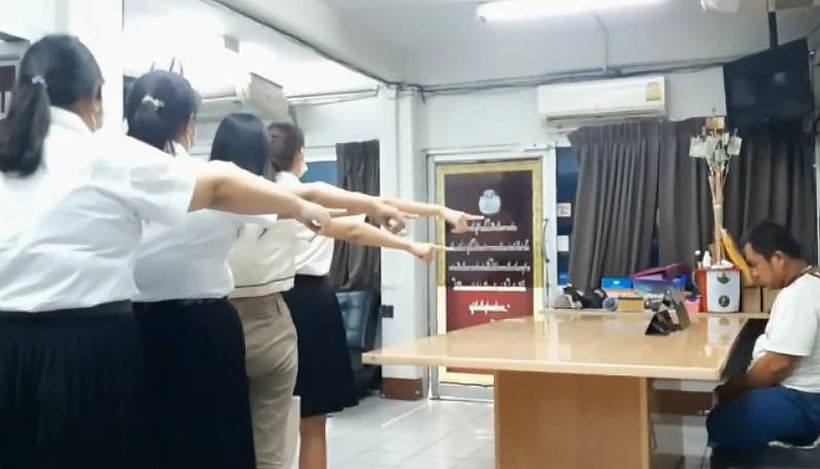 SOURCE: Nation Thailand
Keep in contact with The Thaiger by following our
Facebook page
.
Never miss out on future posts by
following The Thaiger
.
Pro-democracy movement raises issues on LGBT and women's rights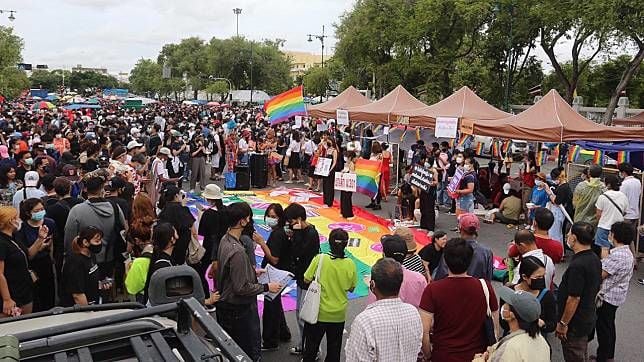 The pro-democracy movement is now sheading light on issues on gender equality and LGBT rights in Thailand. Some people at the September 19 rally in Bangkok were collecting signatures calling on the decriminalisation of abortion and prostitution. Even a booth called "Pussy Gallery" was set up where people could draw colourful vaginas, raising awareness that the colour does not value a woman.
Since a large rally in July, activists have been calling on an end to the military run government and demanding a rewrite of the constitution. The New York Times reports that young women are at the frontlines of the protests, some raising issues like abortion and taxes on menstrual products as well as outdated rules for girls at Thai schools.
A Times reporter spoke to female student involved in the political movement who said "The monarchy and the military have all the power in Thailand… I shouldn't be afraid to say that men have almost all the power in Thailand."
In the past, PM Prayut Chan-o-cha brushed off talk of gender equality. In 2016, before he became prime minister, the retired general said "Everyone says that we have to create justice, women and men have equal rights … Thai society will deteriorate if you think that way." He went on to say "Outside the house, we (men) are big … At work, we (men) have the power."
The Times reports women only occupy 14% of seats in parliament. Before the 2014 military coup, they only occupied 5%. The nation's top military school and the Royal Thai Police Academy do not accept women.
Along with the Pussy Gallery at the September 19 rally, another booth encouraged participants to paint sanitary menstrual pads to send the message that a woman's period is nothing to be ashamed or embarrassed about. The pads were also given away for free as a protest against the tax on menstruation products.
Gender equality and LGBT rights activist Chumaporn "Waddao" Taengkliang gave a speech at the rally and said there are stereotypes, harassment and injustice in Thai society that exclude both woman and LGBT people from the right they deserve. Waddao says in Thai media, LGBT people are often portrayed as comic relief.
Winner of Drag Race Thailand Season 2, Angele Anang, was also seen at the rally. Angele says Thailand needs LGBT rights, like same-sex marriage.
"This government is no longer legitimate. They have not provided justice to everyone, whether you are an LGBT person, or whether you are a woman. They are not transparent in every aspect, such as the budget. I am here to be a part to tell them what we want."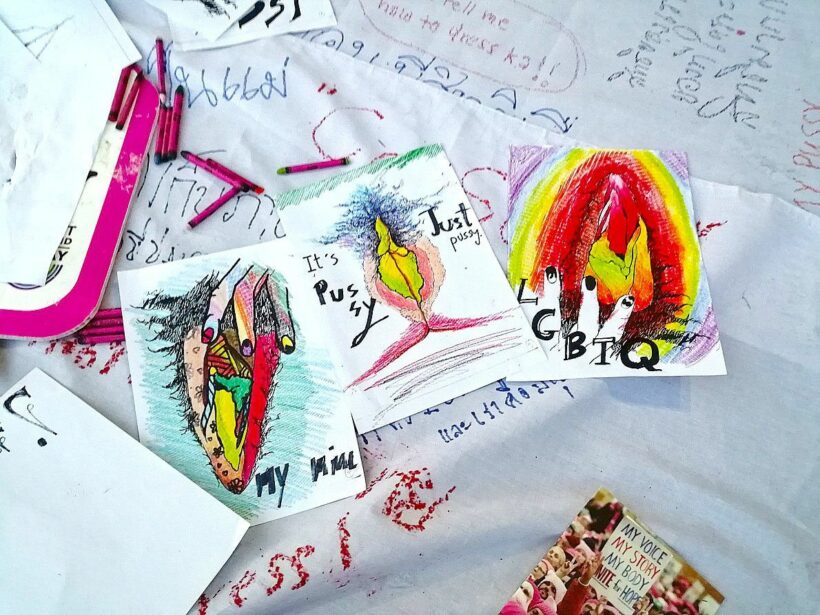 SOURCES:New York Times | Prachatai English
Keep in contact with The Thaiger by following our
Facebook page
.
Never miss out on future posts by
following The Thaiger
.
Around 10 villagers hospitalised after chemical spill in Samut Prakan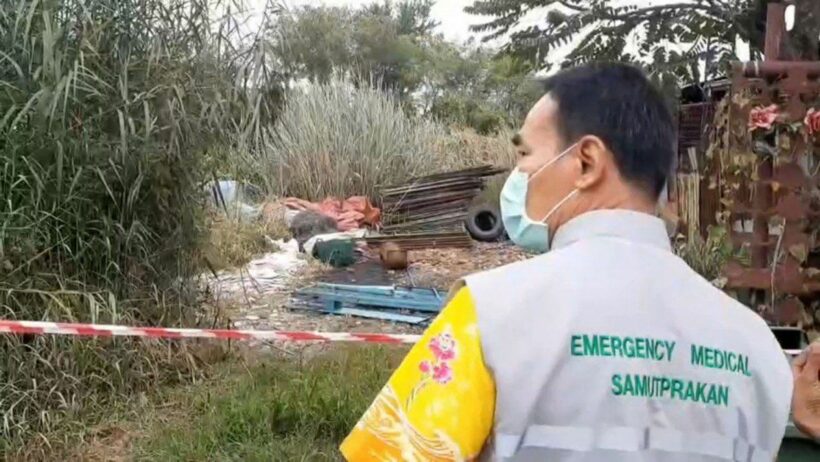 Around 10 people were hospitalised after a chemical tank spilled at a village in Samut Prakan, just southeast of Bangkok. Those near the spill reported feeling nauseous and some had trouble breathing. Officials do not known what chemical was in the tank.
The 1 metre tank had been taken to the woods by 2 employees at a Bangphli Niwet Village second hand shop who hoped they could take it apart and sell the scrap metal. The 2 employees fainted when the tank spilled. Trees and grass in a 100 metre radius of the chemical spill died.
The chemical let off a strong odour and Thai media says the fumes spread to the village. Those at the second hand shop, close by to the chemical spill, started to feel nauseous and some had trouble breathing. Some people reported skin rashes after the incident. Around 10 villagers, including children, were sent to hospital.
Thai media says police secured the area and sprayed water into the air. 500 metres around the tank has been sealed off and workers are cleaning the area to remove the chemical. Medics are doing health checks to make sure others are not experiencing symptoms from the fumes.
SOURCE: Thai Residents
Catch up with the latest daily "Thailand News Today" here on The Thaiger.
Keep in contact with The Thaiger by following our
Facebook page
.
Never miss out on future posts by
following The Thaiger
.
Man arrested for fake immigration documents operation at Bangkok grocery store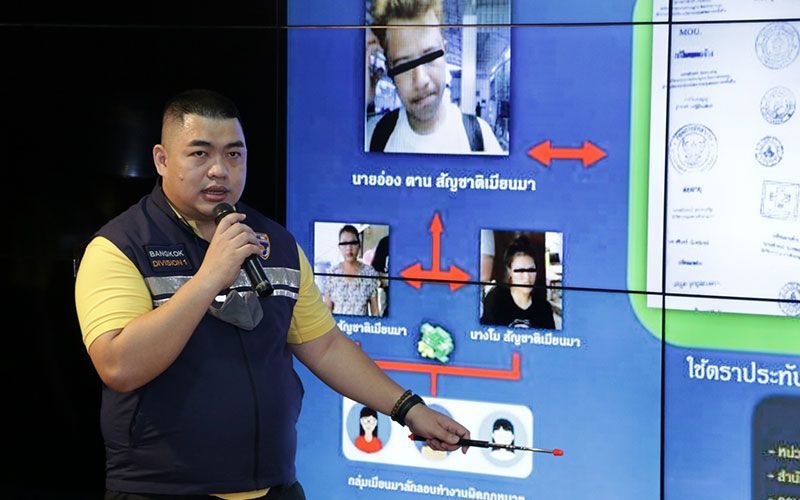 A Burmese man was arrested after he allegedly faked work permit documents and stamps, operating at a produce shop in Bangkok near the Myanmar Embassy. After a number of cases involving Burmese migrants with fake visa documents and bogus stamps, immigration officers investigated the grocery store, posing as customers.
Many customers entering the grocery store didn't buy vegetables and were seen exchanging documents, according to Thai media. After going undercover and collecting evidence, immigration officials arrested the Burmese man, Thai media reports as Ong, and 2 women allegedly involved in the scheme. They searched the property and found a large number of Myanmar passports and various kinds of stamps.
Ong allegedly admitted to producing fake immigration stamps, work permit applications and other immigration documents. He charged around 2,000 to 3,000 baht for his services, police say. Ong, who has lived in Thailand for a while and can read Thai, allegedly told police he acquired legal work permits and the proper documents, becoming familiar with the stamps and documents needed by immigration. He allegedly told police he copied immigration stamps as well as stamps from hospitals used on medical certificates.
Thai media says immigration police are now expanding their investigation to crack down on other operations producing fake visa documents and stamps.
SOURCE: Thai Residents
Catch up with the latest daily "Thailand News Today" here on The Thaiger.
Keep in contact with The Thaiger by following our
Facebook page
.
Never miss out on future posts by
following The Thaiger
.