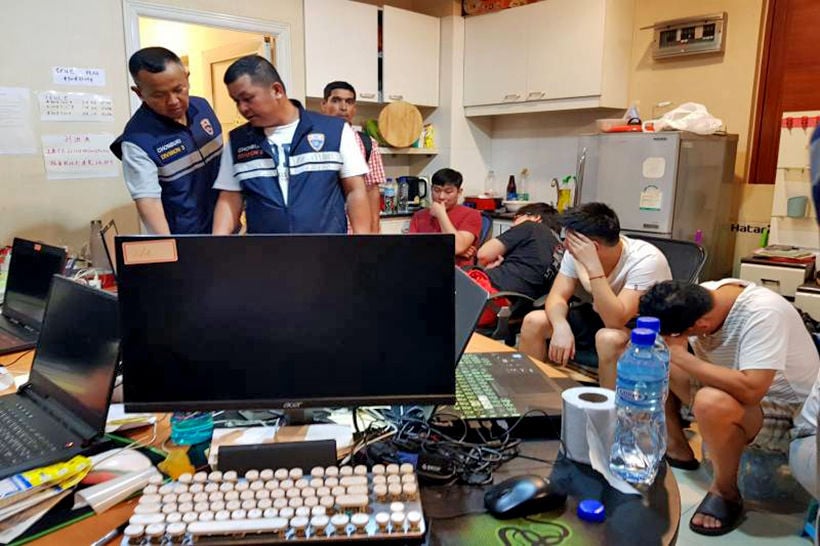 PHOTO: Daily News
Nineteen Chinese on tourist visas have been rounded up during a raid on two rooms at the 'CC Condo' in Pattaya early this morning. The gang were running an online gambling operation and, according to police, turning over 2 million Chinese Yuan, about 8 million Thai baht, a month.
According to Daily News, the raid was led by local Chonburi provincial police along with tourist and immigration police.
Police say that suspicions were aroused after a large number of 'tourists' were seen going into rooms 421/114 and 421/117.
Authorities knocked on the doors, armed with a search warrant, and found the Chinese and evidence including computers, 200 smartphones and electronic accounts. Police found 14 men and 3 women taking bets in one room and another two in the other room.
All those arrested have been booked with working illegally without a work permit. Police allege the gang members were being paid around 40,000 baht a month for their services.
SOURCE: Daily News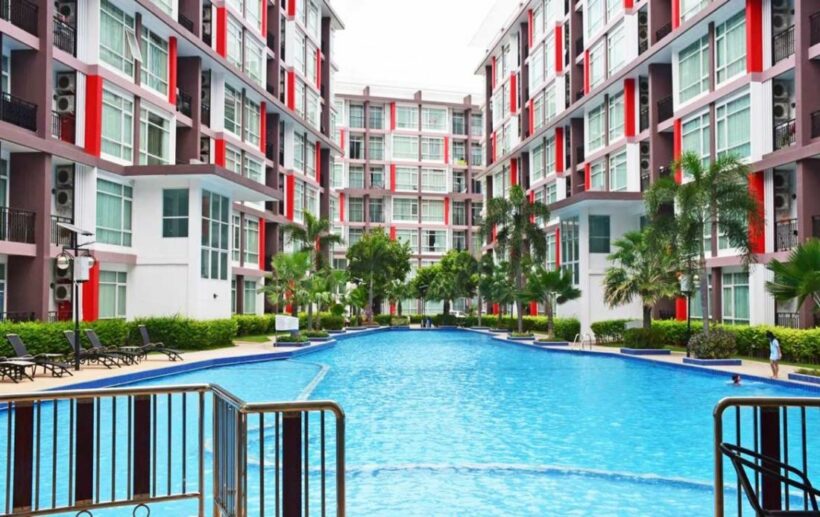 CC Condominium, Pattaya