Haze and coronavirus killing tourism in northern Thailand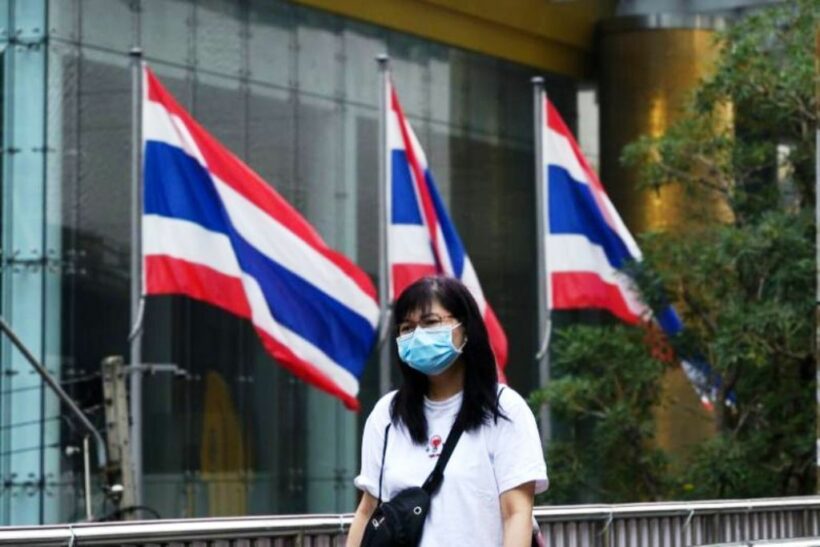 It's the smoke and Wuhan effect. Haze and the Novel Coronavirus are having a brutal effect on northern Thailand tourism. With numbers already low, China's recent outward travel ban on tour groups coupled with dangerous haze levels are likely to hit tourism hard. Northern Thailand has a high proportion of Chinese tourists.
Residents of Nan province are concerned over the health hazard from the smog. At least one child care centre in Nan City has installed air purifiers to protect the children.
More than 80 hotspots have been reported in the province as farmland burning continues despite prohibitions on plantation burn-offs. The level of PM2.5 now averages 111 micrograms per cubic metre, more than double Thailands "safe" level of 50 micrograms (and four times the World Health Organisation's upper limit of 25 micrograms).
PM2.5 levels in Chiang Mai are even worse, soaring to 313 micrograms yesterday. Authorities expect the situation to worsen as burning is still widespread and uncontrolled.
Because of the high levels, agencies have launched a public relations campaign to inform people of how to protect themselves and how to help curb the problem, and urging them to stop burning.
Health officials recommend those with respiratory problems and young children wear face masks to protect against both PM2.5 dust particles and viruses.
The Tourism Council of Thailand says the Wuhan Coronavirus outbreak has hit northern Thailand tourism industry hard, causing tour cancellations and suspensions of tour services with an estimated loss of over10 billion baht across Thailand.
Manop Saejia, the head of a tour guide association in Chiang Mai, says he's concerned about the effectiveness of the quarantine system.
"About 40 percent of Chinese tourists in Chiang Mai travel in group tours while the rest are independent. These independent tourists could spread the deadly virus if strict quarantine measures are not in place."
SOURCE: Chiang Rai Times
Keep in contact with The Thaiger by following our
Facebook page
.
Air purifiers to be added to the top of Bangkok buses. Really…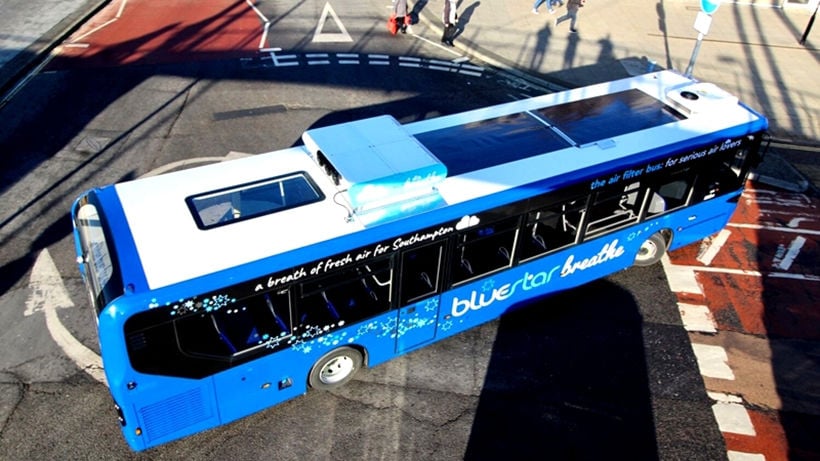 "It is like a single dead pixel on your phone, hardly noticeable"
Air purifiers sitting on tops of buses. Apparently this is another solution for Bangkok's air pollution problems. Sounds like the people selling the mobile bus-top air purifiers have a very convincing sales person!
But Bangkok's Mass Transit Authority director Surachai Eamvachirasakul says the department will go ahead with plans to install the air purifiers on top of Bangkok's public buses. The promise is that it will reduce dust pollution. The air-filtration systems which will be installed on top of some of the state-operated buses are said to be capable of sucking in polluted air and blowing out clear air behind it. The director cited several test runs of the system as "evidence".
"The device is capable of filtering 10,000 cubic metres of air per one trip. Scientific research indicated that an adult would breathe in an average 0.5 cubic metres per hour, so a bus would be able to provide clear air to more than 20,000 people on the road."
This fuzzy maths shows an appalling ignorance of the larger pollution problem, most of which comes from plantation fires to the north of the capital – little to do with any local city contributions.
Even Chulalongkorn University biologist Jessada Denduangboripant says the plan "will have a near-zero impact on the PM2.5 dust particles". Near zero. That's a much closer estimate of the effectiveness of strapping air purifiers to the tops of the buses. Better still, don't run the polluting old diesel buses in the first place which may cause more pollution per kilometre than the air purifiers could ever 'filter'.
"If it is working as claimed, I believe it will only be capable of cleansing just a pixel of Bangkok," Jessada said to Khaosod English.
Another scientist opined that the effectiveness of the air purifiers "would be trivial at best", given the amount of air in the capital city against what the machines could process.
Matipon Tangmatitham, a researcher at the National Astronomical Research Institute of Thailand got out his calculator.
"Based on the area of Bangkok and the height of dust particles from the ground, it gives out 1.568E+12 cubic metres of air that needed to be filtered. But the scheme would only produce 20,000 cubic meters of clean air, even when all the 500 buses are on the road."
(And how much pollution is caused by the 500 buses cruising around the city?)
But BMTA director Surachai hit back at the scientists with a test result he gathered, which compares PM2.5 level before entering the device at 48-52 AQI with 1-5 AQI after passing through the device.
In truth, the effectiveness of the system would be almost impossible to calculate on a city-wide situation. A few extra kilometres of wind strength from the north on a day of burn-offs in the north would blow the pollution readings off the scale, completely obliterating any tiny improvements made in the immediate vicinity of the passing bus.
SOURCE: Khaosod English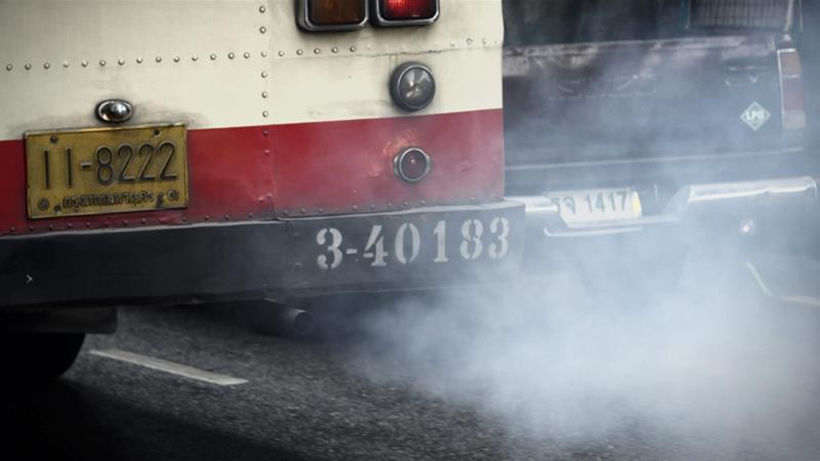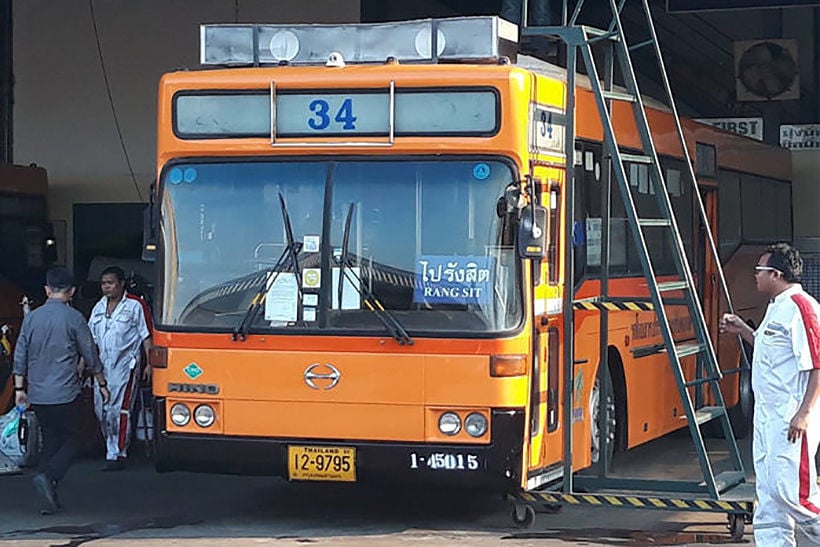 Keep in contact with The Thaiger by following our
Facebook page
.
Chiang Mai blanketed in smoke as fires burn around the province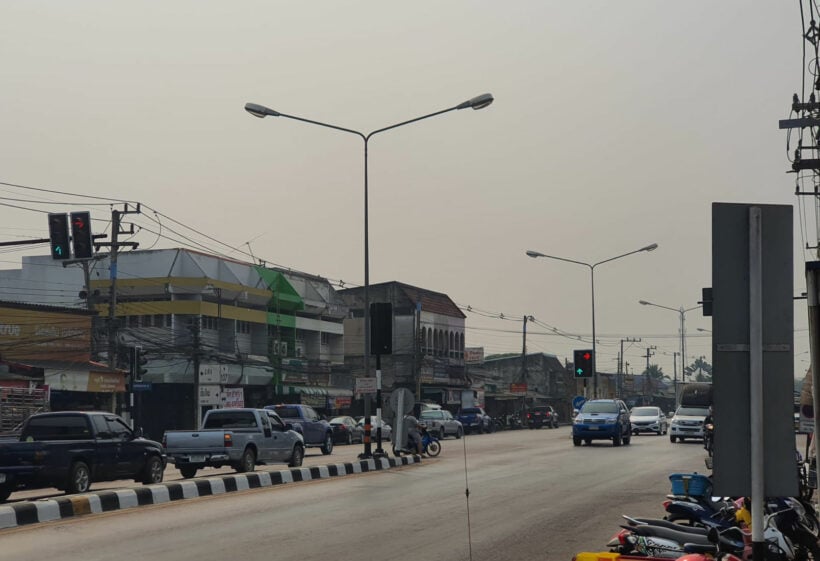 It's smoggy, smokey and generally unpleasant in northern Thailand today. But don't take our word for it, look up to the skies around Chiang Mai or check the copious amounts of graphic evidence, freely available, about the seriousness of the fires, almost all deliberately lit, around the region.
"It's been bad all morning and there's a noticeable smell of smoke in the air now. I am sure it is not good for us"
The manager of a flower shop contacted The Thaiger and sent us a few photos of the Chiang Mai skies.
"We are used to seeing people walk around with face masks because of the coronavirus threat but now most of us are worried about the air pollution."
Plantation burn-offs are a seasonal problem where the owners of rice and sugarcane crops, and other crops, burn the residual foliage and plants in preparation for the next crop. It's the cheapest option for farmers. Despite threats and government policy, little is preventing the practice from continuing.
Read our editorial about the 'smoke screen' surrounding the fires and the air pollution problem HERE.

SOURCE: Global Forest Watch
Whilst the air visual air pollution mapping officially registers Chiang Mai's air quality at 178 this morning (that's 178 particles of 2.5micron particulate per cubic metre), there are parts of the province registering way up into the 200s today, officially 'Very Unhealthy'. Indeed Chiang Mai is today's 9th most polluted city in the world, in the same company as cities like Dhaka, Delhi, Kathmandu and Mumbai.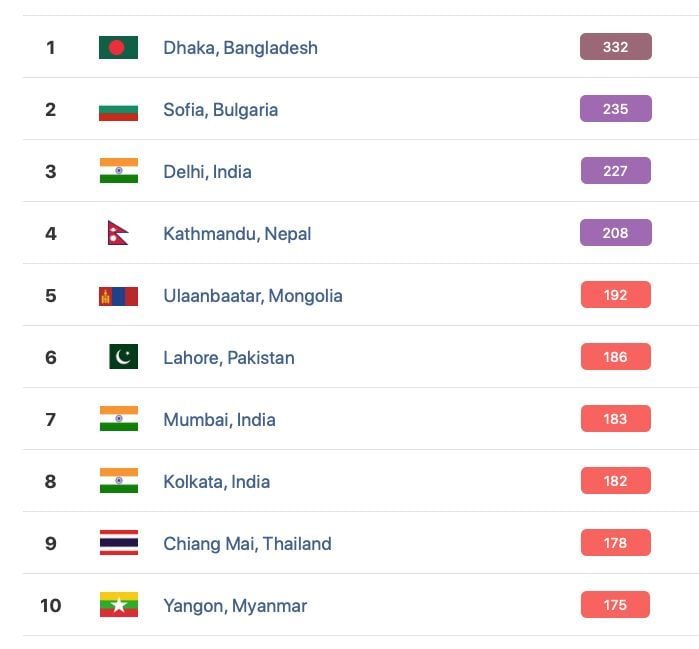 SOURCE: Air Visual
Read more about the seriousness of Chiang Mai's choking smoke today HERE.
Keep in contact with The Thaiger by following our
Facebook page
.
Bangkok halts construction of electric rail and highrises for 3 days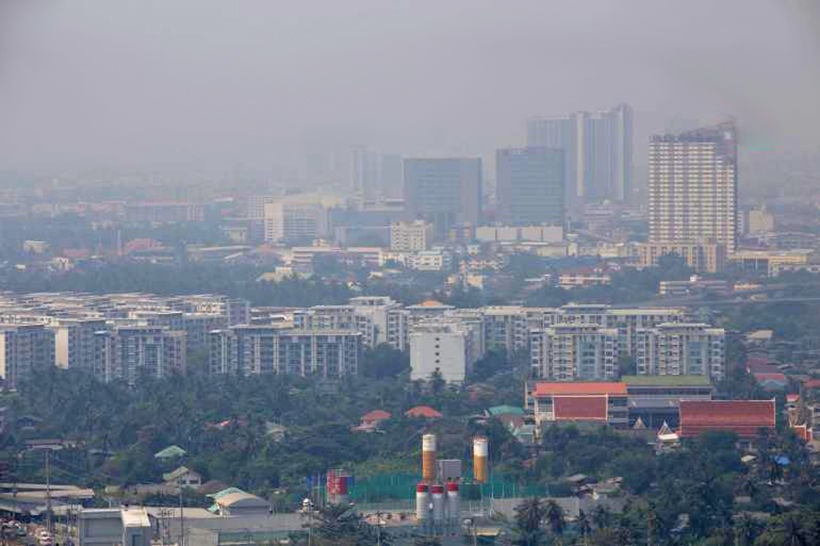 The Bangkok Metropolitan Administration today ordered a 3 day suspension of the construction of seven electric train lines, highrise buildings and roads throughout Bangkok, in order to reduce PM2.5 pollution.
The Pollution Control Department reported this morning that 39 areas in Bangkok and four in its suburbs were found to have high levels of PM2.5 particles, measured to be between 37 and 76 microns per cubic metre, exceeding Thailand's 50 micron safety threshold.
Lat Phrao Soi 95 in Wang Thong Lang district, Tambon Khlong Koom in Bung Koom district were the worst affected, with 76 microns, followed by 72 microns in Tambon Thung Song Hong in Laksi district.
City Hall's spokesman Pongsakorn Kwanmuang said yesterday that high atmospheric pressure, compounded by poor air circulation, is preventing fine particles from dispersing, thus the need to suspend construction of major projects.
He said that activities not directly related to construction, such as interior decoration of highrise buildings, can continue, and that the city's administration is coordinating with the Industrial Works Department to send inspectors to factories in and around Bangkok to check for excessive smoke discharge.
SOURCE: Thai PBS World
Keep in contact with The Thaiger by following our
Facebook page
.