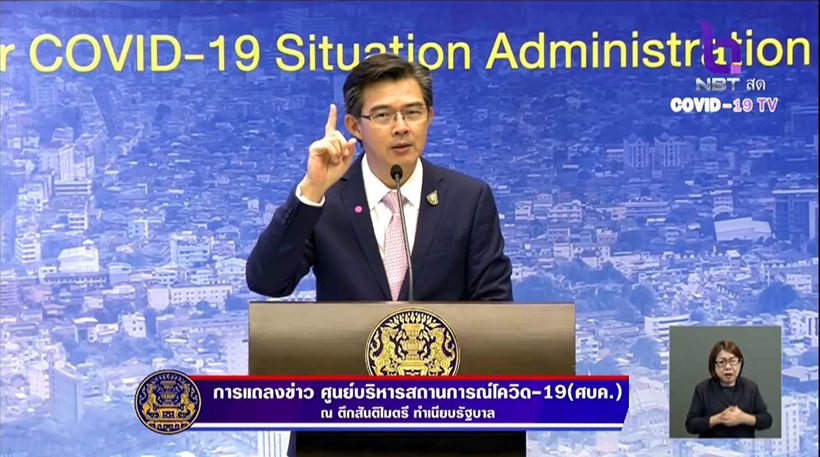 Free Covid-19 coronavirus testing will be provided for 4 groups of people who are considered 'patients under investigation'… this from the government's Centre for Covid-19 Situation Administration
Thailand has vastly raised the number of centres and clinics certified to perform testing for the virus, and more are expected by the end of this month. A former deputy PM yesterday posted on Facebook calling for more testing of asymptomatic people, following the highly successful South Korean model.
The 4 groups are…
Those who have travelled to any foreign country and show symptoms of respiratory distress, including coughing, runny nose, sore throat, difficulty in breathing and temperature over 37.3℃
Patients in medical facilities who show symptoms of respiratory distress and have temperature over 37.5 degrees Celsius, as well as fitting either one of the following criteria: Having a career that involves public contact, having been to crowded areas, used to be in contact with a Covid-19 patient. All patients in medical facilities who have pneumonia will also get a free Covid-19 test.
Medical staff who have contact history with a Covid-19 patient and show symptoms of respiratory distress as well as have temperature over 37.5C
Those involved in cluster group cases, be they at least three medical staff or five people who are from the same place, and show symptoms of respiratory infection but test negative for any type of flu.
As of yesterday…
• Total number of confirmed cases in Thailand stood at 2369
• 1,451 are under treatment, 23 are in critical condition
• 888 have recovered and been discharged
• There have been 30 deaths.
SOURCE: The Nation