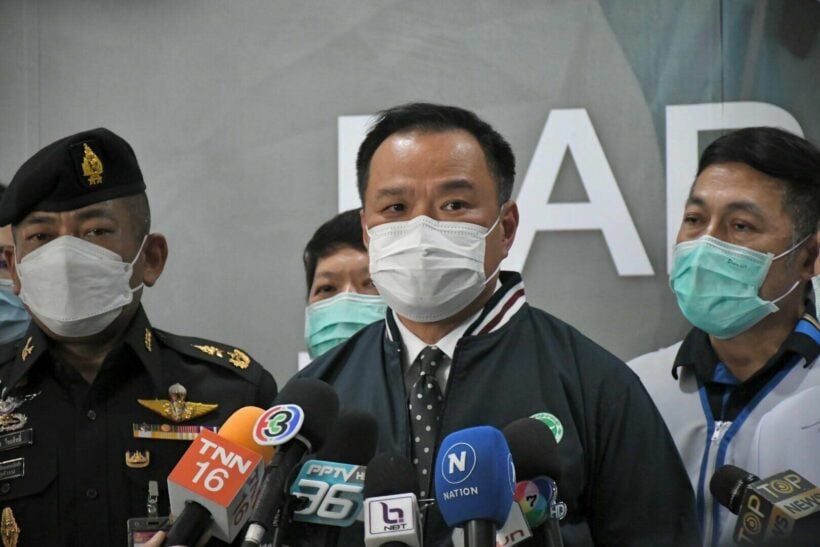 It's an all-too familiar scenario at this stage, and one that will have restaurateurs and others in the hospitality and tourism sectors putting their heads in their hands. While we must emphasise that nothing is confirmed yet, the CCSA meets today to consider a number of tough curbs proposed by the Public Health Ministry.
Based on Health Minister Anutin Charnvirakul's proposals, there could be a tightening of the quarantine system and the sale and consumption of alcohol in restaurants could be banned (again). A lot of people will not be happy about that last recommendation, particularly bar owners and nightlife workers who were hoping to see their industry re-opened on January 15.
According to a Bangkok Post report, Anutin has also stated that "all returnees and arrivals from abroad will be quarantined". What that looks like – or indeed if it even happens – remains to be seen. Meanwhile, the Public Health Ministry raised Thailand's Covid-19 alert level from 3 to 4 yesterday, after a jump in new infections. Yesterday, 5,775 new cases were reported, compared to 3,899 the day before.
Opas Karnkawinpong from the Department of Disease Control has warned that if that trend continues, Thailand could soon be reporting over 10,000 cases a day. He has urged the public to avoid non-essential domestic and international travel.
While the outcome of today's CCSA meeting remains to be seen, the Thai Chamber of Commerce has made clear it opposes the idea of another lockdown. Chairman Sanan Angubolkul says many sectors are just starting to recover from the financial impact of previous restrictions.
"Several sectors have just regained their hope of restarting and are going ahead with their businesses this year, and people are resuming their normal lives. Any further lockdown would put the country back at square one."
This will be an evolving story today and it's all speculation at this stage. We won't get confirmation of anything until after the CCSA meeting later, but as always, we will update you as we receive more information.
For more information on how to get into Thailand during the pandemic, CLICK HERE.
SOURCE: Bangkok Post
___________________________________________________________________________________________________
If you are looking to travel to Thailand, you can book your hotel at the 14 Day AQ Hotel
___________________________________________________________________________________________________