Phuket reports 13 new coronavirus cases, total now 100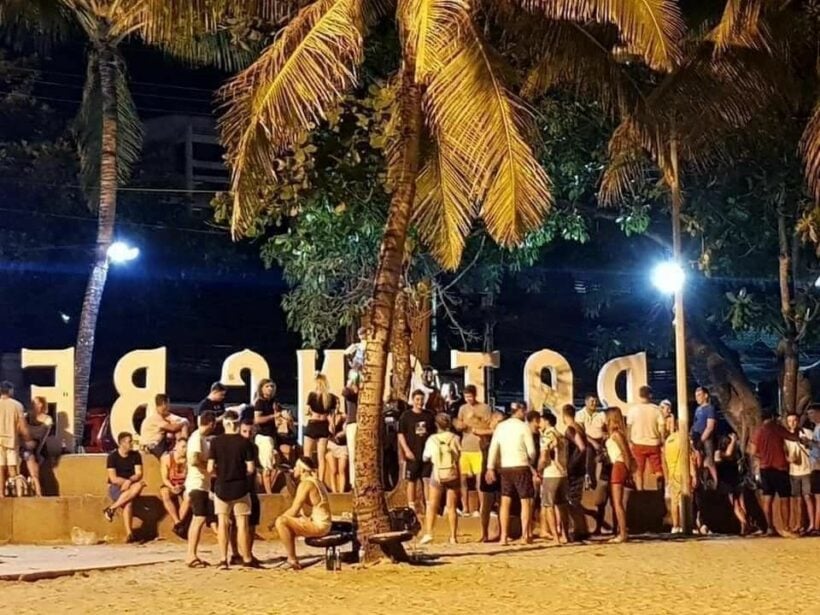 The southern island province of Phuket confirmed 13 new cases of the Covid-19 coronavirus today (Friday), bringing the total there to exactly 100. Most appear to have originated in the island's Patong area, largely from the Bangla Road red light district.
The town of Patong was placed on unofficial curfew Wednesday as its governor issued a public decree urging residents to stay in their homes at all cost, and promising delivery of necessities to those in need to keep them from venturing out.
Details of the new cases…
Case 88: A 25 year old Hungarian man, a tourist who came in November. He has a history of visiting Bangla Road and close contact with others. He fell sick on March 26 and 35 of his contacts are considered at high risk and are being sought by authorities.
Case 89: A 62 year old German man, tourist in Phuket for many months. He too has a history of visiting Bangla Road, and had close contact with confirmed case, a Thai national who tested positive in Bangkok. Fortunately, in this case no one else is considered at risk
Case 90: A 24 year old Thai woman who works in a hotel in Patong; the same hotel as Case 69. She got sick on March 25 and 10 people are considered at risk.
Case 91: A 56 year old Thai woman, an accountant in a hotel in Nai Harn who had contact with foreigners and with confirmed case 63. She fell sick on March 14, 12 people are at risk
Case 92: A 63 year old Thai woman, a worker at a restaurant at Patong Beach. She had close contact with foreigners and fell sick on March 24, 8 people are considered at high risk.
Case 93: A 46 year old Thai woman, a masseuse in Patong who often visited Bangla Road. She had close contact with foreigners and with Case 52. She got sick on March 18, 5 people are considered at risk.
Case 94: A Thai man, aged 54, a welder who had close contact with a foreign customer. He became sick on March 18 6 people are considered at risk.
Cases 95-97: All had close contact with the same Patong masseuse, Case 81
Cases 98-100: All had confirmed contact in Pakistan with a man who died on a train in Narathwat province and was later found to be infected. The 3 travelled back to Thailand from Pakistan via on March 29.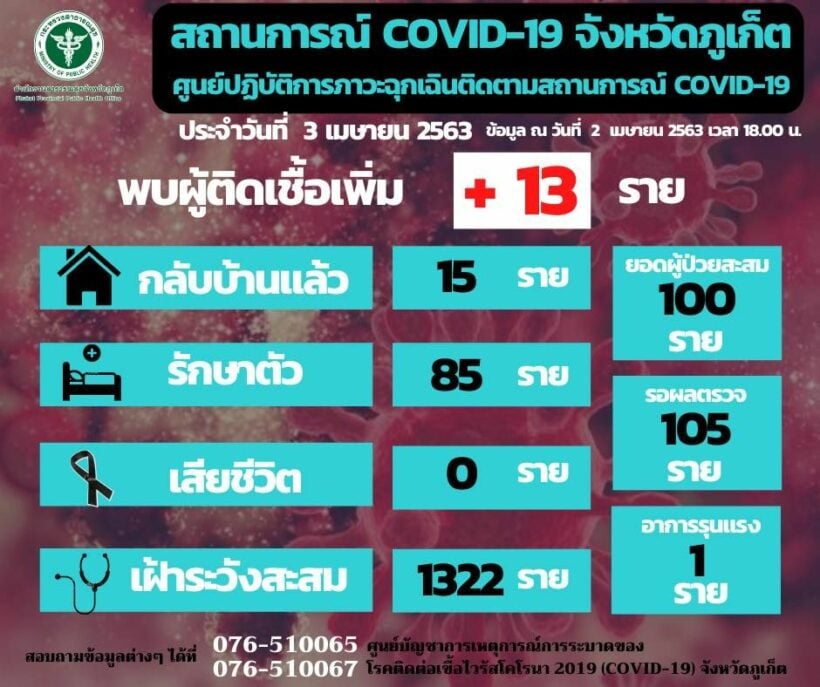 SOURCE: Newshawk Phuket
Keep in contact with The Thaiger by following our
Facebook page
.
Bank report predicts extended timeframe for Thai tourism recovery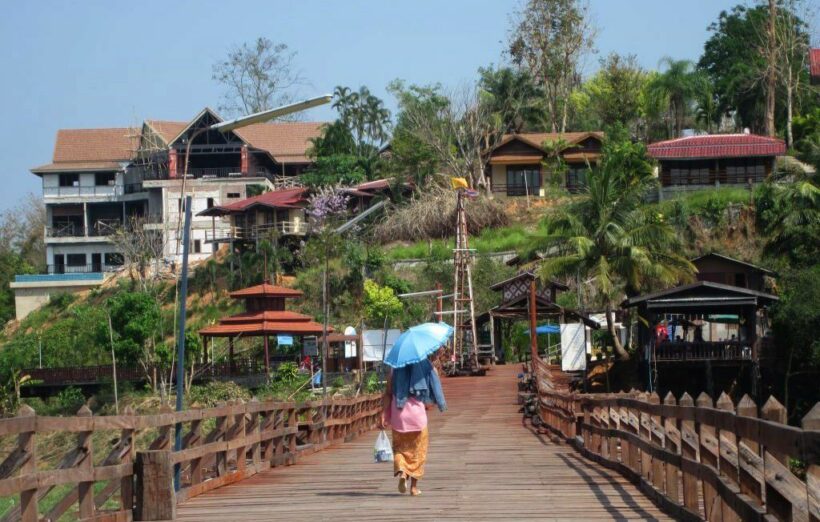 As the severity of the current situation facing Thailand's lucrative tourism industry starts to sink in, Kasikorn Bank Research Centre have released a report with some stark predictions.
Thailand's tourism and hospitality industry faces losses of 1.69 trillion baht in 2020 and recovery "may not be clearly evident" next year. The report also foreshadows strict 'new normal' procedures as government measures will control the entry and exit of foreign tourists, actually all foreigners, to prevent further outbreaks of Covid-19.
It has been clear, as restrictions continue whilst the number of new daily cases hovers in single-digits, that Thailand will paint itself as the zero-risk destination. Exactly how that may unfold, and the list of restrictions imposed, has not yet been announced. But the immigration doors are unlikely to be thrown open any times soon.
"Even in 2021, recovery will probably not return. Therefore it will be a difficult period for businesses in the chain of the tourism sector."
"Until a vaccine is found, tourism and hospitality operators will need to adjust their services and the content they offer to ensure they deliver safe distancing and comply with strict health measures."
The research paper goes through a number of other key points…
• Health regulations will dictate the travel experience
• Touch-points will have to be removed as much as possible
• Safe distancing will need to be practised at popular tourist spots as well as when travelling or staying in hotels or transferring to and from airports
Tour operators face the challenge of offering safe bus transportation throughout Thailand guaranteeing social distancing, which will be required on all transfers. This will increase the cost of transfers and tours, and more buses will be required to transfer tour groups.
For tour groups visiting water or theme parks, flower gardens and museums will need to be carefully managed to prevent further Covid-19 outbreaks.
Even on planes, the option to reduce passenger load, in efforts to impose socially-distant seating, will make it impossible for airlines to operate profitably unless air fares prices substantially increase.
The entire tourism supply chain will be radically different if the 'risk-free' Thailand model is to be rolled out effectively. The report suggests that hotels will be invited to join certification schemes.
Tourist-fed economies like Pattaya, Phuket and Koh Samui will be the hardest hit and have a number of years ahead with a long timeframe for recovery reaching beyond the end of next year.
Keep in contact with The Thaiger by following our
Facebook page
.
3 quarantined returnees confirmed with Covid-19 in Thailand (May 26)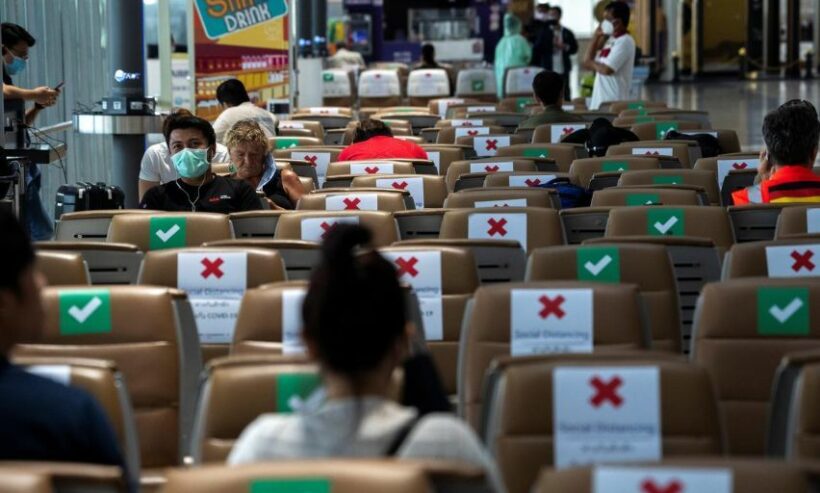 Today, in the Centre of Covid-19 Situation Administration's daily press conference, Dr. Taweesilp confirmed 3 new cases of coronavirus in Thailand, of which all were recorded as quarantined overseas repatriates. This brings Thailand 's total of confirmed Covid-19 cases to 3,045. The death toll remains at 57 fatalities with no additional deaths reported today.
Dr. Taweesilp says from the new cases all 3 patients either had mild symptoms or were asymptomatic. They are all in quarantine and under supervision.
"The first case is a 51 year old Thai masseuse, who had previously returned from Russia on May 12 and was quarantined in Chon Buri province. She had no symptoms but tested positive for the disease yesterday."
"The two others are Thai men who returned from Kuwait on May 24 after a business trip and were quarantined in Samut Prakan province. They were coughing and tested positive yesterday."
Of the total accumulated cases, 2,929 have recovered, including 1 patient who was released in the past 24 hours and 59 patients remain in hospitals.
Dr Taweesilp said that, in the past 4 weeks, in most of the country (65 provinces), no new Covid-19 cases have been recorded.
"The situation is improving thanks to public cooperation. Now we are heading towards the third stage of easing business and activity that were closed during lockdowns. It is likely to cover some higher-risk businesses and activities. They may resume with strict disease control measures."
Chonburi, where Pattaya is located, has had no new confirmed cases in over a month. Phuket has also reported 0 new cases today but with 9 patients still receiving medical care.
SOURCE: The Pattaya News| Bangkok Post
Keep in contact with The Thaiger by following our
Facebook page
.
Dozens of plastic containers per person in state quarantine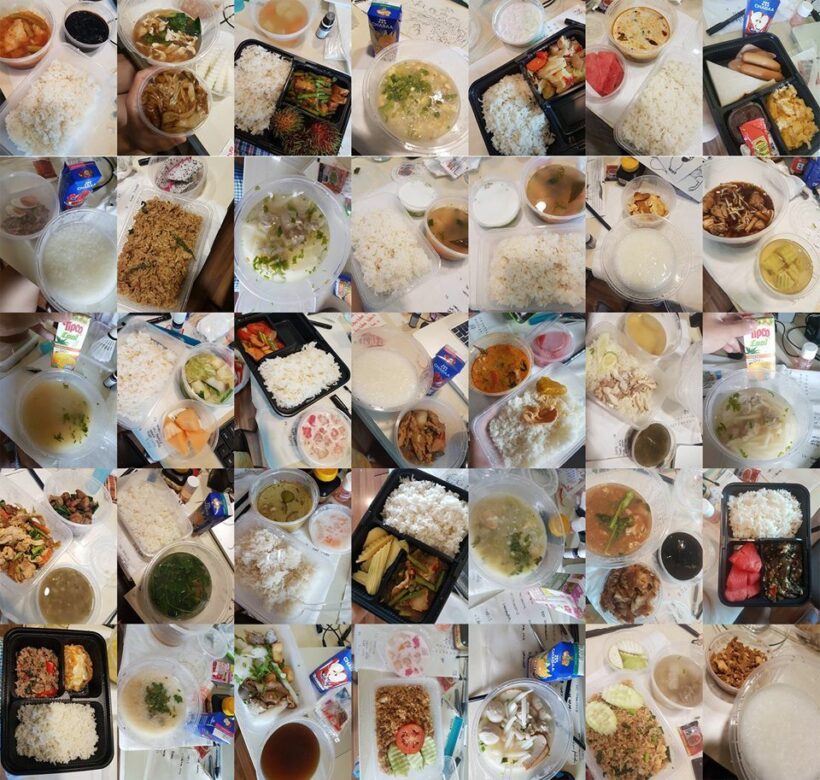 …and the rest of us haven't been helping the plastic problem either.
Thailand started the year eco-friendly by banning single-use plastic bags. All good, but with "stay at home" orders and mandated quarantines, plastic waste has been increasing. One Thai artist, who stayed in a state quarantine facility, added up all the plastic containers and bottles he used during his isolation. He had more than 100.
"I thought of this trash being multiplied by the thousands of people that had to go in state quarantine," Henry Tan told Khaosod English.
"Just my flight alone resulted in 200 people in quarantine."
If all 200 used just as much waste as Tan, that's more than 20,000 pieces of plastic waste.
Tan had to be quarantined after arriving back to Thailand from Japan. He stayed at the Palazzo Bangkok hotel. Meals were left outside his door 3 times a day, usually in a plastic box with plastic cutlery and condiments in plastic. Han took photos of the plastic containers and bottles laid out on the floor, as well as many of his meals served in plastic containers, and posted the photos on Facebook.
Plastic waste has been increasing since the pandemic, with a surge in delivery and takeaway orders. The director of Thailand Environment Institute said last month that the amount of plastic pollution has increased to 6,300 tonnes per day, Coconuts Bangkok reported last month that it was 1,500 tonnes per day before the pandemic.
SOURCES: Khaosod English | Coconuts Bangkok
Keep in contact with The Thaiger by following our
Facebook page
.