No new Covid-19 cases in China, first time since outbreak began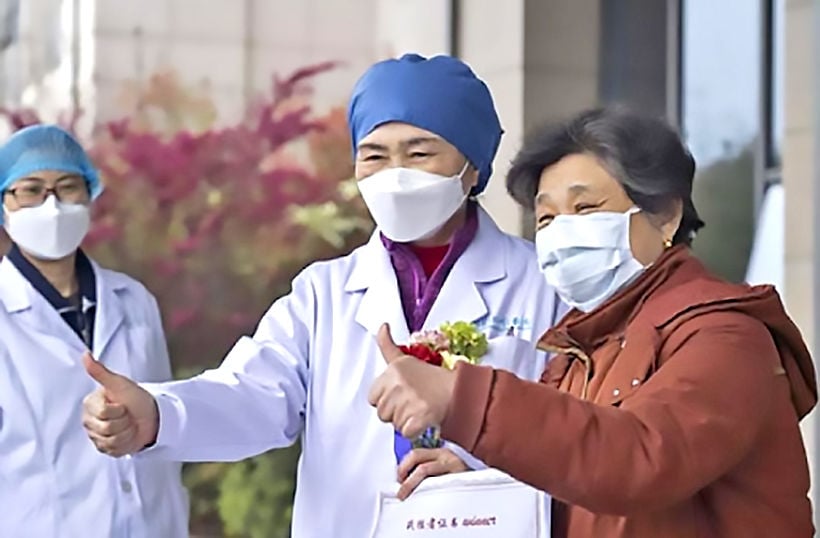 There were no new confirmed Covid-19 cases in China yesterday, marking the first time it has seen no daily rise since the pandemic began in the city of Wuhan in late 2019.
China's National Health Commission said in a statement today that this compared to 4 new cases Thursday. It warned, however, that there are 2 new suspected cases: an imported one in Shanghai and a locally transmitted case in the northeastern province of Jilin.
A spokeman for the NHC says asymptomatic cases of the coronavirus fell to 28 from 35 a day earlier.
The country has seen a sharp fall in locally transmitted cases since March, as major restrictions on public movement helped it take control of the epidemic in many parts of the country.
However, it has continued to see an influx of imported cases, mainly involving Chinese returnees from abroad, and new clusters of infections in the northeastern border provinces of Jilin and Heilongjiang have arisen in recent weeks.
Wuhan also reported its first cluster of infections since a complete lockdown on the city ended on April 8, prompting officials to warn that measures to fight the epidemic must not be relaxed and to launch a campaign to test all of Wuhan's 11 million residents.
The number of confirmed cases in the mainland stood at 82,971 yesterday and the death toll remained unchanged at 4,634.
Globally cases stand at 5,207,911, and deaths at 334,848.
SOURCE: Reuters
Keep in contact with The Thaiger by following our
Facebook page
.


Find more SE Asian News courtesy of The Thaiger.

Broke? Find employment in Southeast Asia with JobCute Thailand. Rich? Invest in real estate across Asia with FazWaz Property Group. Even book medical procedures worldwide with MyMediTravel, all powered by DB Ventures.

Another family kept apart by Thai red tape and quarantine confusion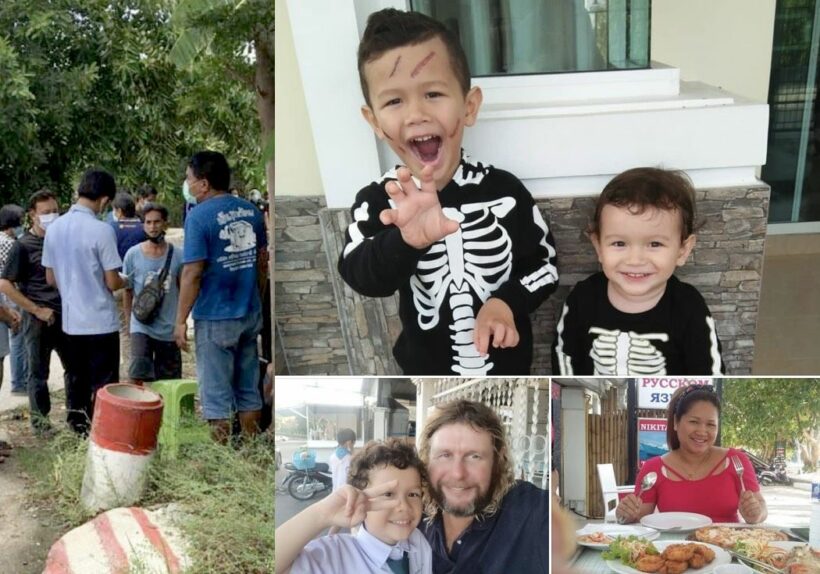 Sometimes you cross all the T's and dot all the I's and it's still not enough to satisfy the paper-pushers, especially at this disruptive time in Thailand, and everywhere else. One Australian father has ended up separated from his family – he's in Australia and his wife and 2 children are in Thailand being shuffled around Phuket and Bangkok in a Thai paperwork nightmare. Sam Kelly wants his family onto a repatriation flight being organised by the Australian Embassy out of Bangkok on June 6. For now, for reasons not immediately apparent, that's not going to happen.
"I just want to get my family out of quarantine and onto this flight. I understand that this is not normal circumstances. But the facts are: The Thai and Australian governments have put on this flight to repatriate citizens to Australia. The Thais and the Australians have already shown they can be flexible, but now it looks as though my family might miss this flight. They have been tested and are Covid-19 free."
The full story of Sam and his family's plight is below. But Sam is grateful for the help from Australian consular officials up to now.
"I want to thank all the Australian consular staff in Bangkok and Canberra that have been helping me. You have been a great help in a very difficult situation."
Sam's story is one among thousands of families separated by the lockdowns and border closures in Thailand, and around the world. The Thaiger believes Sam's wife and kids, and similar families, should be put on the top of the list of repatriation efforts when bans are lifted and flights resume.
The Thaiger hopes cooler-heads prevail in this case and that Sam, Kanny, Ronny and Adam are back together again soon.
Here is the full unedited text from Sam…
---
Help me get my family to Australia.
I'm one of the many offshore workers around the world that have been prevented from re uniting with their families
My base is in Phuket Thailand and has been for the last 15 years, I have a wife and 2 children. My wife's name is Kannika "Kanny" Polngam who is a Thai national and my 2 kids Ronald "Ronny" Kelly (2) and Adam Kelly (5), who are dual Thai and Australian citizens with passports.
On the 12th of February I left Phuket to go on a 4 week on 4 week off rotation. I saw the situation regarding Covid-19 was deteriorating, so I started the process of getting my family out to Australia. I chose to stay here in Australia, so I was available for work, and still be able to provide for my family.
On the 5th of March my kids were taken out of school in Phuket and very strict curfews were imposed to deal with the Covid-19 pandemic.
Flights in and out of Thailand all but stopped with the occasional charter/repatriation flight going out of Bangkok to a few different airports in Australia. I managed to secure a flight on only one of 2 flights from Thailand to Australia for the whole month of June. I spoke with Australian consular officials in Bangkok on the phone and was told that it was a good idea to get the family up to Bangkok in case they needed to do more paperwork, etc.
On around the 19th of May, I told Kanny to just lock the house up, throw away anything we don't need, just pack a few bags and drive off the island, stay with her parents in Bangkok and wait for the flight. She obtained permission from the Wichit Police Department in Phuket Town to leave the island and drive to make the long 12 hour drive to Bangkok. After being granted permission to get off the island my family was stopped at a Surathani checkpoint which is a few hours north of Phuket and directed to drive directly to:
Queen Sirikit Stadium
Klong 6, Tanyaburi, Pathumthani, Bangkok
When they arrived on the 21st of May they were all locked into a very small apartment that was once student housing at a university.
Kanny contacted the authorities and started to make noise. Everyone in my family has been self isolated for months. The kids actually had more people from the schools and government checking on their welfare in our Phuket house than in this little state sanctioned Bangkok student accommodation. No Thais authorities are checking on their welfare now, they just get a few bags of food thrown on their doorstop every day.
After Kanny made some noise the Thai authorities came and did a Covid-19 check on everyone. The results came back negative the next day and it was agreed that they would all be released and go to my mother and father in laws house nearby in Bangkok.
Now today it is Friday, my wife just got a phone call and one of the head honchos there by the name of Mr Boonlert, he has decided to revoke what he promised which was them being released into self isolation. The date that they will be released now is the 6th of June. This is one day after this flight leaves from Bangkok to Brisbane.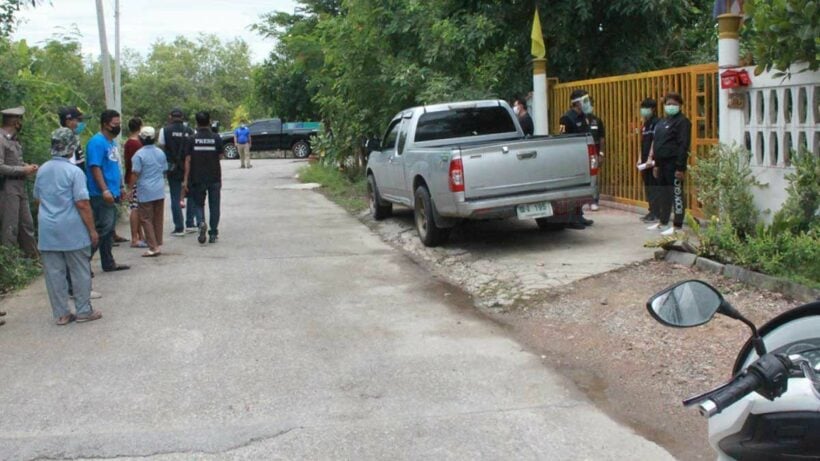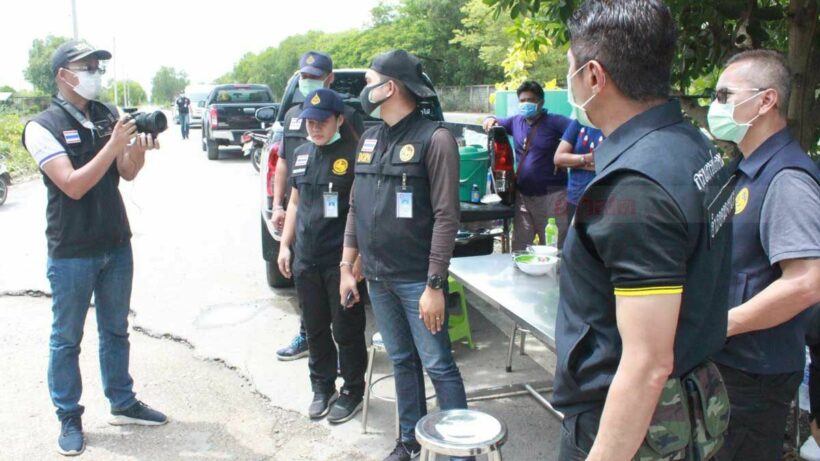 PHOTO: Kannika and the two boys are removed from the self-isolation they had been granted and returned to state quarantine – khaosod.co.th
During this time the Australian Consulate and the Australian Department of Foreign Affairs and Trade have been in touch with me stating, they cannot issue a ticket for my family to fly to Australia on this special flight until the family are out of quarantine. The Thai authorities have quite happily let people transit through Bangkok who have tickets out of Thailand, but as the Thai authorities have my family in detention, the Australians authorities will not issue a ticket to fly out.
So I am stuck between a rock and a hard place, my family has:
• Been in self isolation for months
• Been checked regularly by the Thai government and their school teachers doing home visits during the time schools closed on the 5th of March
• Have attended regular doctors appointments, including a health screen for my wife to apply for an Australian visa
• Have been in enforced state quarantine for over a week now and passed a Covid-19 test which was a horrible experience for them
• Look like they might miss one of the last flights back to Australia due to this Thai state quarantine period and if by some miracle they make the flight, they have the absolute joy of doing another 2 week quarantine in a hotel in Australia
Thousands of people have travelled to Bangkok from Phuket and none of them have been quarantined, the quarantine is actually a DISCRETION. There has been Australians being repatriated from Phuket, and they have been able to travel hassle free to Bangkok and wait for their flights out. Why are my kids the only Australians that have been locked up? I'm having serious concerns about their mental health at the moment.
All I want is the best for my kids, and neither the Australian or Thai public servants are providing that now.
These boys have not played with another kid or seen a blade of grass since the 5th of March, that means that if they went to Australia, it would be over 3 and a half months by the time they finished their last isolation period.
I have paid taxes in both countries for many years. I want some sort of communication between the Thai authorities and the Australian authorities.
Why are these Australian children being detained? They don't have Covid-19 and they need to get out of quarantine to get back to Australia on the 5th of June.
Keep in contact with The Thaiger by following our
Facebook page
.
Government outlines new rules as massage parlours reopen for business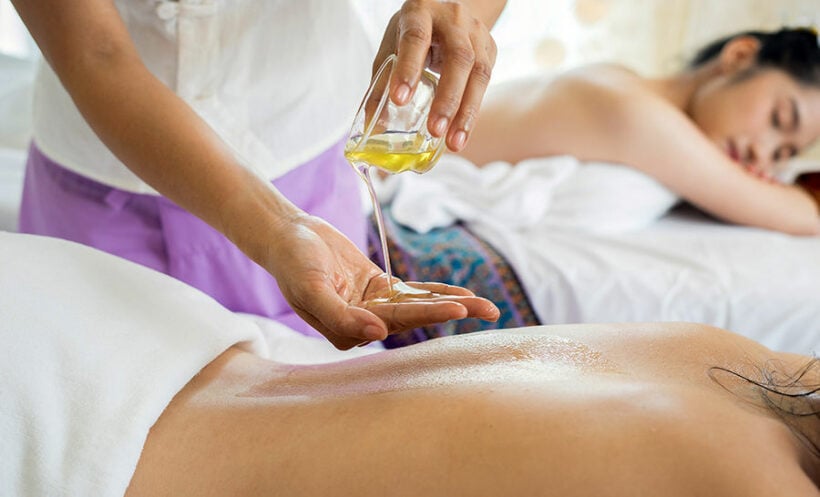 From today, you can once more enjoy a Thai massage, but there are strict conditions attached to the reopening of massage facilities. Suffice to say, it won't be the same as the massage you had in the past. As the country enters phase 3 of the easing of Covid-19 restrictions, massage parlours are required to register on the Department of Health Service Support website, where they must complete an online self-assessment certificate.
They are also required to keep the department up to date by way of weekly reports on their safety and hygiene protocols. All massage parlours have been issued with a set of rules for both staff and customers. Facilities found to be breaching the conditions of operation will be shut down temporarily. Here are the rules for the "new normal" massage experience…
Guidelines for massage parlours
• Use one entrance only, with space of at least one metre between the reception desk and customers when recording personal details
• Shop operators must have a temperature screening point for both employees and customers
• Shops must provide cloth masks, medical masks, and hand sanitiser containing 70% alcohol
• Everyone in the shop must wear a mask and keep clean
• Follow good health practices issued by the Public Health Ministry
• Massage chairs must be placed at least 1.5 metres apart
• Only one customer per room, but in case of a large room, a folding door or curtain can be installed to separate the room into individual areas
• Provide safe payment options such as online payment
• Prepare and provide clean clothing to customers. When massage is over, the clothing must be removed and cleaned
• Prepare a proper ventilation system
• Employees must change into uniform before providing service
• During service, talk to customers only when necessary
Guidelines for customers…
• Wear a mask throughout the service
• Cooperate for temperature screening and provide true information about personal details
• Clean hands both before and after the service
• Follow the shop's advice
SOURCE: Nation Thailand
Keep in contact with The Thaiger by following our
Facebook page
.
With all patients recovered, Phuket closes its Covid-19 field hospital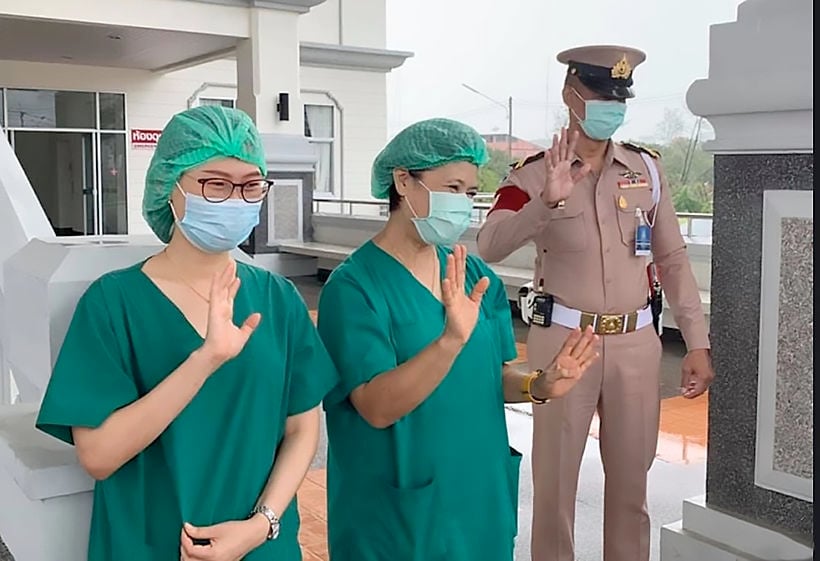 So long, farewell. Phuket, which has had the highest number of Covid-19 infections per capita in Thailand, is closing its first "field hospital" after discharging its final patients. The temporary hospital is closing down, hopefully for good, and will be "put on standby," as the last patients have recovered, the island's governor announced yesterday.
The building was actually the unfinished new provincial HQ for the local Phuket government. The building's completion has been stalled for years with uncompleted contracts and delays. But it has served an important purpose in housing the island's Covid-19 patients and keeping them away from the main hospitals.
"Today is the day that Phuket has zero Covid-19 patients. I would like to thank all officials and Phuket residents for their efforts and cooperation to make our province finally Covid-19-free. Our next job is to rehabilitate the province's economy, especially the tourism industry, which has been severely affected by the outbreak."
The governor was joined at the closing ceremony by representatives from the Tourism Authority of Thailand's Phuket Office, the Phuket Chamber of Commerce and the Phuket Federation of Industries to hand out 600 survival kits to local people affected by the Covid-19 crisis.
Phuket's first field hospital was established in March with 104 beds in a two-storey building. It was staffed with medical professionals from 5 hospitals throughout the province. Some 123 Covid-19 patients were treated at the hospital and all have fully recovered and been discharged. None has tested positive again.
The second field hospital is also on standby, having released its last patient on May 15.
Since the outbreak started, Phuket has reported 227 confirmed Covid-19 cases. Of these, 224 patients recovered and 3 died.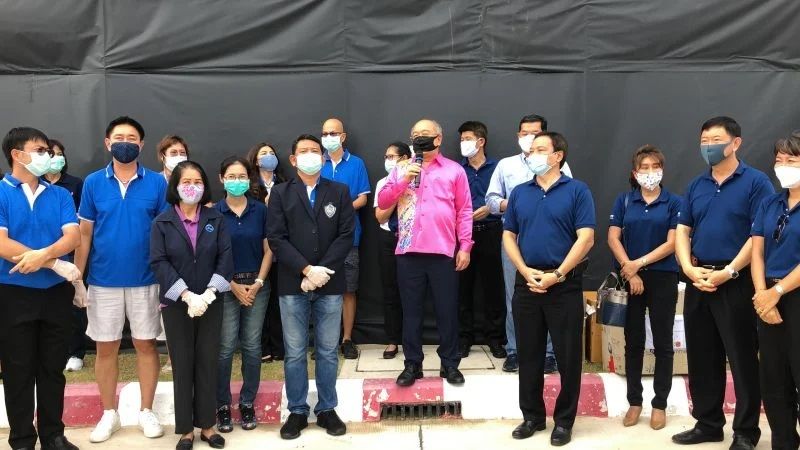 SOURCE: Nation Thailand
Keep in contact with The Thaiger by following our
Facebook page
.