Hope for overseas foreigners separated from families in Thailand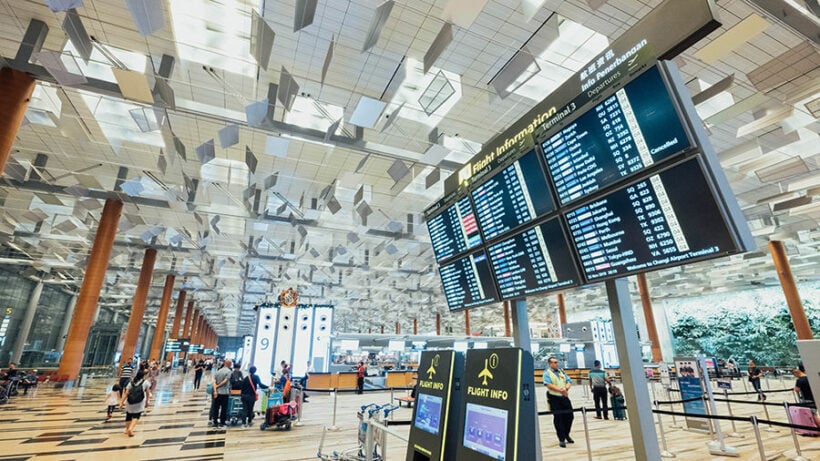 "We appreciate the sacrifices and regret the inconvenience caused."
For weeks now, foreign nationals who normally reside in Thailand but find themselves stranded overseas due to the Covid-19 travel ban, have been pleading with the government to be allowed to return to their families. Now, there may finally be some hope on the horizon. At least their plight is now being addressed, albeit in generalisations, by the CSSA as part of their daily briefings.
Natapanu Nopakun, from the Foreign Ministry's Information Department says once the government has finished repatriating all Thai citizens who wish to return home, they will look at doing the same for foreigners. But, initially, this will only allow work permit holders or those with a permanent residence permit to enter the country, according a report in Nation Thailand.
"Our repatriation mission is nearing completion, and once that is done, then we can accommodate the flow of foreigners stranded outside Thailand. We appreciate the sacrifices and regret the inconvenience caused but hope everyone understands that even though it appears as if Thailand has won the battle against the virus, this is only the beginning and we have not yet overcome the war."
"The Centre for Covid-19 Situation Administration is currently discussing the option of letting foreigners enter the country in due course. We also plan to give priority to permanent residents and those with work permits to return as soon as the situation has eased."
"George" has been living in Thailand for 12 years and married for 9 years to a Thai citizen. But he found himself locked out when the border gates game down at the end of March whilst he was visiting his sick mother back in the UK.
"It all happened quite suddenly and I was unable to fly back into Thailand. I desperately miss my wife and two children and will do whatever I need to so I can back with them. This is a time when families need to be together and the Thai government has shown no compassion for our situation and not even responded to my messages or letters.
Barry Mutch missed the birth of his son when he got stranded in Oman as a result of Thailand's ban on international flights and has only seen his child on video calls. As he works off-shore however, and rarely spends more than a month at a time in Thailand, he does not hold a work permit or permanent residency. He is pleading to be allowed to return, adding that he has no problem with doing the mandatory 14 day quarantine and being tested for the virus, offering to pay for it himself.
"My son needs a father with him. It's tough right now. I should be there bonding with him."
"Glen" says… "Been stuck in Hawaii since 19 February, came to Hawaii to conduct personal business and file my taxes along with my grandsons graduation. My family in Thailand misses me but we are doing alright and are least I can face time with my family."
Foreign nationals who find themselves stuck overseas, separated from their Thai partners and children, have created two Facebook groups, "Farangs Stranded Abroad Due to Lockdown in Thailand" and "Thai Expats Stranded Overseas Due to Covid-19 Travel Restrictions", where they share information and provide support, while campaigning to be reunited with their loved ones.
The number of new reported cases of the virus remains in single digits in Thailand, with the vast majority being detected while in state quarantine or detected when disembarking repatriation flights. The government is gradually lifting some restrictions, although a ban on international flights remains in place until at least the end of June.
The CCSA has said in the past that "it will spend the rest of June repatriating Thais from overseas" which means there could be at least another month of waiting for foreigners who wish to be re-united with their families.
The Thaiger will continue to publish the latest information on the matter as soon as it becomes available.
SOURCE: Nation Thailand
Keep in contact with The Thaiger by following our
Facebook page
.
First post-Covid flight from China lands in Bangkok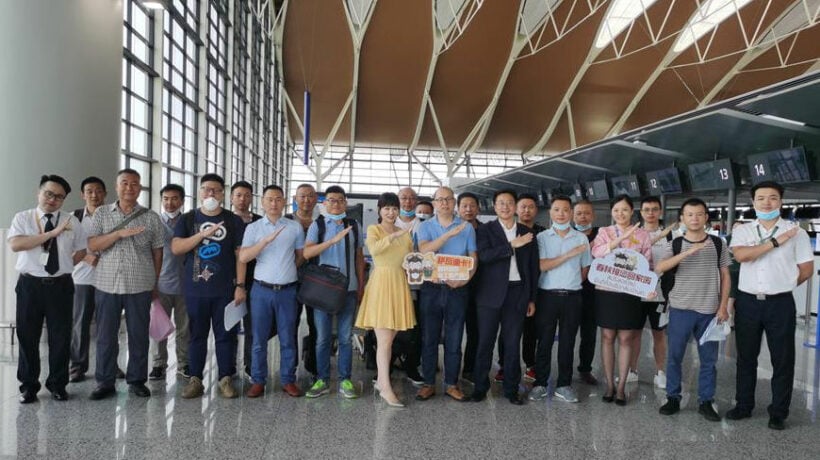 The first charter flight from China to Thailand has landed in Bangkok, after Thailand partially lifted its 3 month ban on foreign arrivals on July 1. Yesterday, a Spring Airlines flight flew 31 Thai nationals and 21 members of a Chinese company in Thailand from Shanghai's Pudong International Airport to Bangkok's Suvarnabhumi International airport.
All foreigners, except those with work permits, had been barred from entering Thailand since March. After more than 5 weeks with no locally transmitted cases of Covid-19, Thailand is again allowing entry to limited groups of foreigners.
Business travellers, diplomats, and government officials staying for less than 14 days are considered "fast-track travellers" who will be swab tested for Covid-19 when they arrive to ensure they are infection-free before entering. The so-called "medical tourists" are expected to be allowed in later this month.
Business Traveller reports that the following categories of travellers are now, or will soon be allowed into the country…
Thai nationals

Individuals who were invited by the PM or authorities responsible for the emergency

The spouses, parents, or children of a Thai national

Foreigners with residency rights in Thailand

Foreign spouses and children of work permit holders

Individuals carrying necessary goods, who must leave the country immediately after their work is done

Drivers and staff of vehicles that have to carry out necessary or important missions in Thailand and have a clear schedule for leaving

International students and their guardians

Foreigners and their caregivers seeking non-Covid-19 medical treatment in Thailand

The staff of embassies, consulates, international organisations or representatives of foreign governments who have to carry out their mission in Thailand as allowed by the Foreign Affairs Ministry, as well as their spouses, parents, and children

Foreigners who are allowed to enter Thailand as per special arrangements
According to the Bangkok Post, Suvarnabhumi airport has unveiled rapid coronavirus tests that are offered for overseas arrivals and being evaluated as another solution to limiting another outbreak in the Kingdom.
SOURCES: Shine | Business Traveler | Bangkok Post
Keep in contact with The Thaiger by following our
Facebook page
.
Trump announces withdrawal from WHO over China claims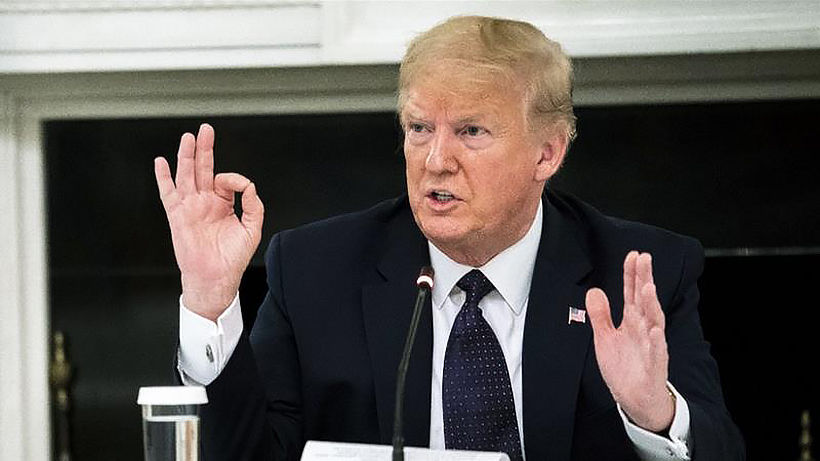 The UN has announced that the US is leaving the World Health Organisation effective July 6, 2021, after official notice from US President Donald Trump, who has been sharply critical of the agency's handling of the Covid-19 pandemic. He had accused the WHO of being "a puppet of China". The WHO has denied assertions by President Trump that it promoted Chinese "disinformation" about the virus.
Trump announced the decision over a month ago, and by law, must give a year's notice of withdrawal from the Geneva-based body as well as pay all Washington's dues under a 1948 joint resolution of the US Congress. The US currently owes more than US$200 million in assessed contributions, according to the WHO website. After more than 70 years of membership, and as the organisation's main sponsor, the US is quitting the WHO amid rising tensions with China over the coronavirus pandemic. The virus first emerged in the Chinese city of Wuhan late last year.
US House of Representatives Speaker Nancy Pelosi called Trump's official withdrawal "an act of true senselessness as WHO coordinates the global fight against Covid-19."
"With millions of lives at risk, the President is crippling the international effort to defeat the virus."
The number of cases worldwide is rapidly approaching 12 million, with more than 546,000 known deaths worldwide, with about 25% of both cases and deaths in the US. Trump's decision could be overturned if he is defeated by his Democratic rival, former Vice President Joe Biden, in the November general election.
Trump stopped funding for the 194-member organisation in April, then in a May letter gave the WHO 30 days to commit to reforms. Less than 2 weeks later he announced the United States would leave the organization.
Vice President Mike Pence, was asked in a Fox News Channel interview, whether it was the right time to break with the WHO.
"It's absolutely the right time."
"The World Health Organisation let the world down… There have to be consequences to this."
The WHO is an independent international body that works with the United Nations. UN Secretary-General Antonio Guterres has said that the WHO is "absolutely critical to the world's efforts to win the war against Covid-19."
Since taking office in January 2017, President Trump has quit the UN Human Rights Council, the UN cultural agency, a global accord to tackle climate change and the Iran nuclear deal. He has also cut funding for the UN population fund and the UN agency that provides aid for Palestinian refugees.
SOURCE: Reuters
Keep in contact with The Thaiger by following our
Facebook page
.
Medical experts anxious as Hong Kong reports 9 new local cases of Covid-19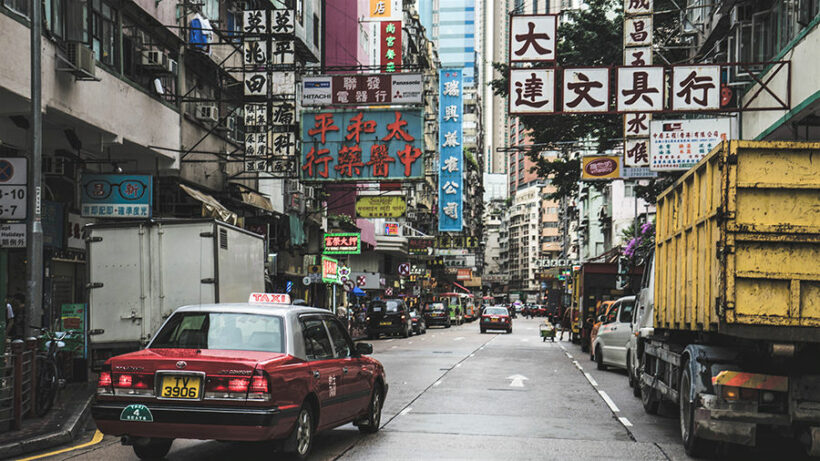 Hong Kong is bracing itself for a possible resurgence of the Covid-19 virus as the city records its highest daily tally since infections peaked in early April. 4 out of 9 new cases have links with a noodle shop in Kwun Tong, on the Kowloon peninsula, where a 59 year old employee has tested positive for the virus.
One man who visited the shop to order takeaway food has also tested positive, as has his 14 year old son who did not visit the shop. As the man is a taxi driver, there are fears he may have spread the virus to passengers he has recently had contact with. Meanwhile, the school his son attends has suspended all classes.
It is not known how the other 5 newly diagnosed people may have contracted the virus. One of those infected is an 85 year old female resident at a care home in the Wong Tai Sin district, with all other residents now being quarantined at a facility on Hong Kong Island.
Another man who has tested positive works in the IT department of the Hospital Authority and is not thought to have had any contact with patients. However, he recently visited Disneyland, meaning others who were in close proximity to him during the visit may also have contracted the virus.
Speaking to the media, a spokesperson for Hong Kong's Centre for Health Protection says the virus has still not been defeated.
"Even though there haven't been that many local cases recently, we can't say the chain of transmission is broken. We believe it's never been broken, because there are still invisible infections and invisible spread of the virus."
Meanwhile, David Hui from the Chinese University of Hong Kong believes it may be time to re-introduce strict social distancing rules in order to suppress any potential resurgence.
SOURCE: Coconuts
Keep in contact with The Thaiger by following our
Facebook page
.