European countries in lockdown as Covid-19 cases top 11 million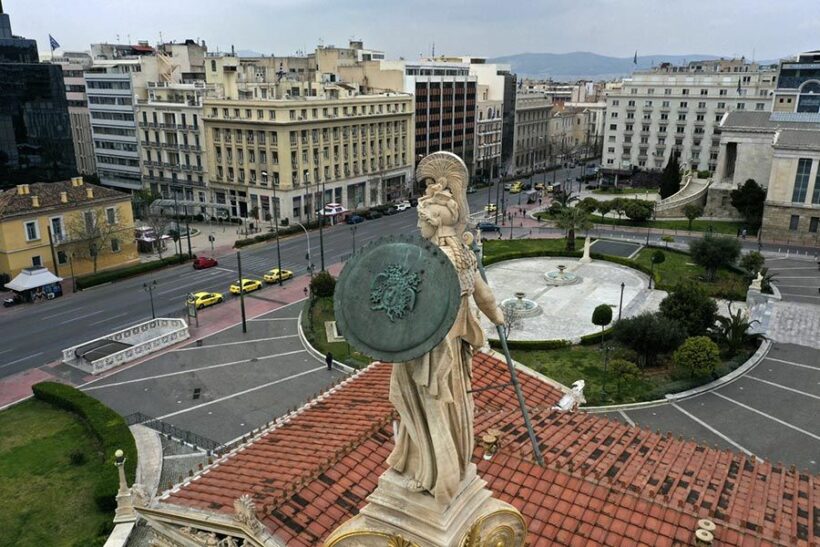 Covid-19 cases across Europe have now topped 11 million, with Austria and Greece the latest countries to impose partial lockdowns. France, Germany, Belgium and Ireland have already done the same, introducing strict restrictions on movement and, in most cases, shutting all but non-essential services. Nearly 285,000 deaths from the virus have now been recorded across the continent.
The Bangkok Post reports that Greece is closing all restaurants, bars, gyms, cinemas and theatres in Athens, while in the cities of Thessaloniki and Serres, lockdown measures are even stricter. While business owners and employees have voiced their opposition, government spokesman Stelios Petsas warns the restrictions are essential and may get tougher.
"The measures will toughen if we do not adhere to them. Unfortunately, fear seems to mobilise societies."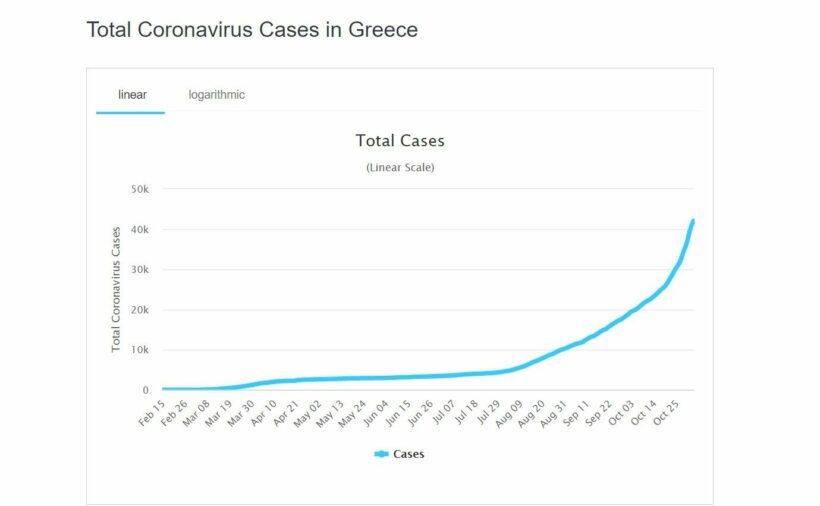 Data from www.worldometers.info
In the UK, England is facing into a second lockdown, after Prime Minister Boris Johnson gave in to growing concern from medical experts over the healthcare system's ability to cope. The government is also launching a pilot scheme in the city of Liverpool, currently one of the worst-affected cities, that will see rapid-result Covid-19 tests provided to the entire population. If successful, Johnson says the scheme could be rolled out across the UK.
"Dependent on their success in Liverpool, we will aim to distribute millions of these new rapid tests between now and Christmas and empower local communities to use them to drive down transmission in their areas."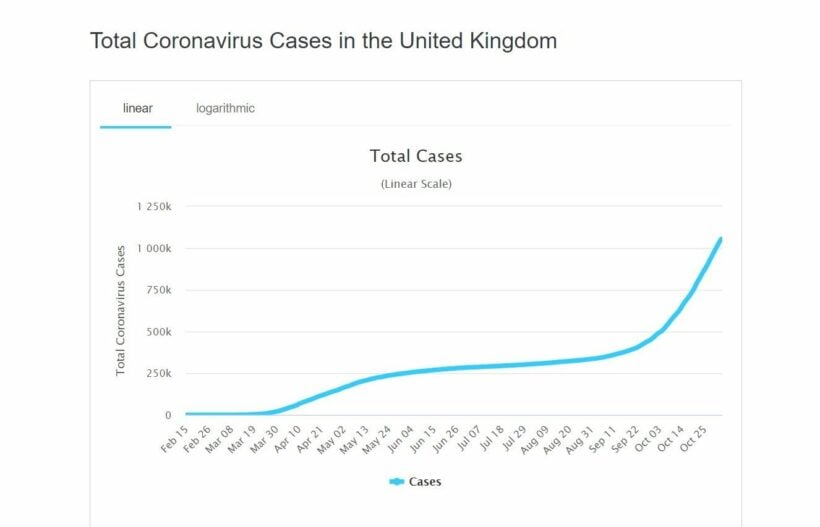 Data from www.worldometers.info
Slovakia has already embarked on a similar exercise, deciding to test all 5.4 million people in the country. As the race to find a vaccine continues, countries are desperately trying to avoid lockdowns if at all possible, given the devastating effects on their economies and jobs. At least 9 vaccine candidates are now at the late stage of phase 3 trials.
Meanwhile, although Belgium is facing into another lockdown, the government has decided to exempt bookstores, in an effort to help the morale of the nation. But as Covid-19 cases grow, the country is having to transfer some patients to Germany for treatment, with France saying it may have to do the same. Germany says it can postpone non-urgent surgeries and has sufficient beds and ventilators for now. However, officials are concerned about not having enough medics to treat intensive care patients, particularly with many healthcare staff also having to quarantine themselves.
SOURCE: Bangkok Post
Keep in contact with The Thaiger by following our
Facebook page
.
Never miss out on future posts by
following The Thaiger
.


Find more SE Asian News courtesy of The Thaiger.

Broke? Find employment in Southeast Asia with JobCute Thailand. Rich? Invest in real estate across Asia with FazWaz Property Group. Even book medical procedures worldwide with MyMediTravel, all powered by DB Ventures.

Thai woman tests positive for Covid in Chiang Mai, 72 people found to be in close contact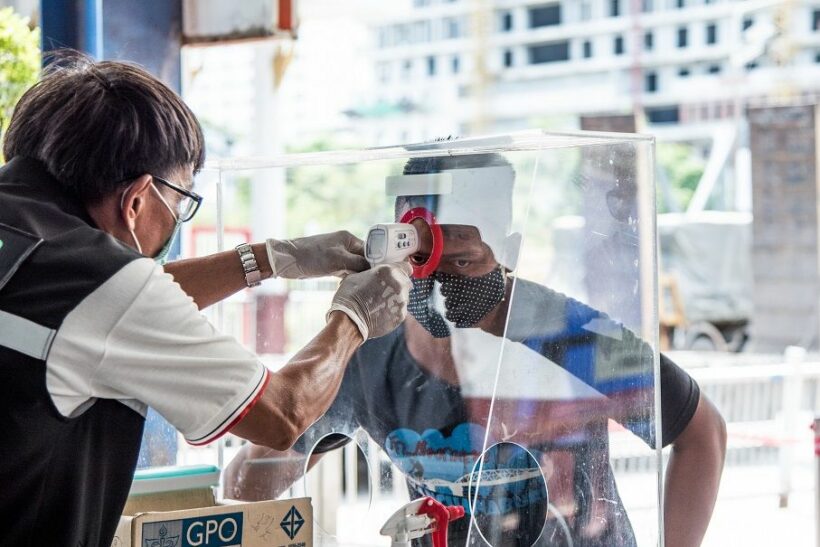 A 29 year old female Thai returnee from Myanmar has tested positive for Covid in Chiang Mai, after visiting the hospital with flu-like symptoms. She was the only local case reported, out of 5 other positive tests, with officials saying she is believed to have contracted the virus in Myanmar. The positive test on November 27, came after she was out and about, with authorities saying 326 people are suspected of coming in contact with the woman. The woman reportedly visited a mall to eat Japanese shabu, watched a movie, visited a karaoke bar, and used public transportation before her positive diagnosis.
Of those suspected 326 people who came in contact with the woman, 105 were deemed at high risk of infection with 149 deemed at low risk. Officials said 72 people were in close contact with her. The mall operator says those who were found to be in contact with the woman will proceed to a 14 day quarantine period.
The woman reportedly came down with symptoms on November 23 and went to the Nakornping Hospital the next day to be checked out. Now, the Chiang Mai governor has ordered all affected venues to be disinfected, including the Central Festival Chiangmai mall, which closed at 4 pm for a "big cleaning" yesterday.
Officials from the Disease Control Department have provided the woman's whereabouts at a briefing on Saturday as part of the contact-tracing exercise. Sopon Liamsirithavorn, director of the Communicable Diseases Division, has presented a timeline of her movements:
From October 24 to November 23, the woman was in Myanmar. On November 23, she developed a fever, watery diarrhea, and lost her sense of smell.
On November 24, she still had a fever and developed a cough and a headache. Around 5 am on that day, she travelled from Myanmar to the Mae Sai district of Chiang Rai by public van.
Around 11 am on November 24, she left Chiang Rai for Chiang Mai by bus.
At 2.51 pm the same day, the woman arrived at her condominium in a Grab car. That night, she used another Grab car to visit a karaoke bar in the Santitham area with two friends. They smoked a cigarette and shared it.
On November 25, she stayed overnight at a condominium with one of the friends who had returned from the entertainment venue around 2 am. Two other friends who lived in the room opposite came to the room to drink alcohol.
About noon on November 25, the woman left the condominium in another Grab car. She arrived at her condo building at around 1 pm.
Between 3.30 pm and 8.30 pm, she used another Grab car to visit a shopping mall and watched a movie there, had meals, and went shopping. She wore a face mask most of the time. She later used another Grab car to return to her condominium.
On November 26, the woman took a Grab car to a private hospital in Chiang Mai for a medical check-up around 3.30 pm after she lost her sense of smell, had watery diarrhea, and a body temperature of 36.9 celsius. She underwent a Covid-19 test.
Around 10pm, she was sent to Nakornping Hospital for another Covid-19 test. On November 27, the tests turned out positive.
A full announcement is set to be made by the Chiang Mai governor and Thai public health authorities when more information has been confirmed.
SOURCE: Bangkok Post | Reuters
Keep in contact with The Thaiger by following our
Facebook page
.
Never miss out on future posts by
following The Thaiger
.
No vaccine, no entry – the next Covid challenge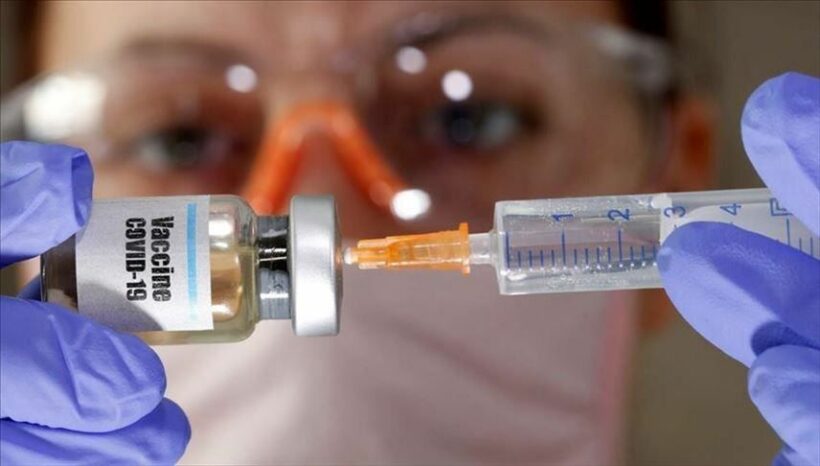 OPINION
UPDATE: Australia's national airline Qantas has already said it will impose "proof of vaccine" on all inbound and outbound international flights, a situation that IATA says they will follow. Read more HERE.
ORIGINAL POST: The approval of a reliable Covid-19 vaccine will be a game-changer. Over the past 2 weeks there has been several announcements, and a few bumps, about candidate vaccines that are now either in the latter stages of their Phase 3 trials, or now seeking approval from government health bodies. But a vaccine, and its roll out, brings the next Covid challenge…
What restrictions will be imposed on those people who don't have the vaccine, or even actively choose not to have the vaccine?
And more locally…
Will Thailand allow people to enter Thailand without first having the Covid-19 vaccine?
Given the Thai Government's low-risk strategy, well almost zero-risk strategy, and reluctance to take any chances with a second wave of Covid 19, it is highly likely there will be a stipulation that anyone entering Thailand will need a vaccine certificate or stamp in their passports. Initially they will also maintain a quarantine period as well until the efficiency of the various vaccines can be better understood.
Couple this with the Thai population's continued fear of allowing foreigners back into the country at this time, in poll after poll, and it's a safe bet there will be a "no vaccine, no entry" restriction imposed.
On a positive note, the Thai government may drop the 14 day quarantine for people that have had the vaccine (but not in the early days).
At this stage we know that most of the vaccine trials have had a 95% efficacy. We also know that the leading BioNTech/Pfizer vaccine needs an original jab plus a booster and has to be transported at extremely low temperature.
To complicate matters, there is not yet sufficient evidence that having had a bout of Covid-19, whether asymptomatic or not, guarantees you immunity. Or, if it does, for how long?
All these factors will mean that some level of quarantine will probably be in force as the Thai government slowly re-opens its borders to a wider groups of vaccinated travellers. This would remain in force until the world has a better knowledge of both the proven efficacy of the vaccine, or vaccines, and the re-infection rates.
So, even if we start getting groups of the world's populations vaccinated before the end of the year, and that's still a very big IF, there's a lot more water to pass under the bridge until a coherent, reliable vaccine strategy can be understood and implemented.
Then there will be a rump of people, either hard core anti-vaxxers, or others who are at least skeptical of a new vaccine, who will want to wait or not want the vaccine at all. Public education, some strong science and a successful roll out of the early vaccines will be a key to winning over a lot of the world's population.
Somehow governments and health authorities are going to have to wind back much of the disinformation floating around the internet about vaccines that is so factually out of whack with reality, it's going to be one of the greatest public health challenges of all time, to reassure people about the science of vaccines and vaccination.
All this, in the middle of a pandemic that, for now, is still on the ascendency as far as new cases and deaths are concerned.
But there is little doubt rejoining the world of international travel, even local travel, could become restricted to only those who are vaccinated. The rest will be stuck roaming around their own countries, or states, for… years with a raft of restrictions on their lives. Who knows.
Will shopping centres or public buildings also impose a "no vaccine, no entry" policy? Hotels? Public buildings? Job applications?
On top of the economic stress which has fallen on a lot of the world, with so many governments now facing the headwinds of deep recession, the vaccine 'haves' and 'have nots' will add even more public disquiet.
At this stage nobody is sure how the vaccine will be rolled out in Thailand. The Thai government has already signed up for several of the leading vaccine candidates and will most likely provide the vaccine for free to citizens under its public health system.
What does that mean for foreigners living here? If you are covered, with a work permit, under the country's public health, are you able to get the vaccine for free too? Will the thousands of foreigners on private health insurance be covered?
Surely the insurers will want its customers to be vaccinated. Sick customers cost them money. So, will insurance renewals be limited to only people who have been vaccinated? Will visas be renewed only if you have been vaccinated?
At this stage there are no firm answers to any of these questions.
Added to all this confusion, there is more than one vaccine, and some of the vaccines work in different ways than others. So do airlines and governments and shops and hotels and bowling alleys allow one vaccine through their doors but not another?
We're certainly now entering a new phase of this pandemic. New challenges, new questions. The rising numbers of cases throughout 2020 is only the first chapter of a book that will be many more years in the making.
Keep in contact with The Thaiger by following our
Facebook page
.
Never miss out on future posts by
following The Thaiger
.
Re-opening Thailand to tourism will be vaccine dependent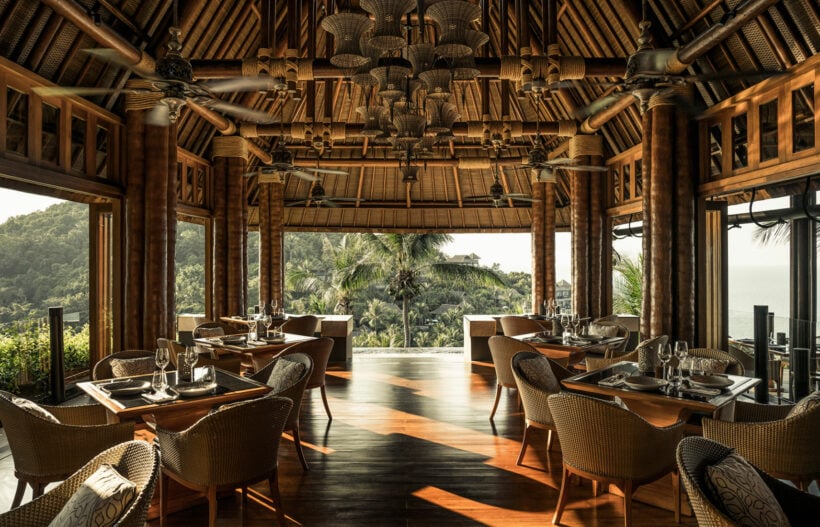 Bill Barnett from c9hotelworks.com continues to follow the difficult journey of the Thai hospitality industry. Traditionally, now would be the start of the country's highly profitable high season for the tourism industry. But not this year. Thai hotels find themselves in the middle of an existential crisis – either still closed, only partly open, or one of the few converted to limited ASQ traffic. The situation is dire, when you consider that between 15-20% of Thailand's GDP is linked to tourism.
In a speech this week Thailand's Prime Minster Prayut Chan-o-cha spoke clearly that only when a vaccine is approved, produced, and implemented, would the country open to substantial tourism. Given the current timelines and forecasts, this may not be likely until mid-2021 at the earliest, though subject to advancement if the process could be accelerated, which is unlikely.
For tourism and hotel stakeholders, the writing is on the wall that 2021, for the most part, will see a continued reliance on domestic travellers, and only in 2022 will there be a large-scale return in numbers of overseas visitors.
Given the winter spike in Asia, Europe, and North America of Covid-19, Thailand is not alone in relying on the vaccine to return tourism but the process will not be instant and the re-openings of borders will most certainly be staged.
HERE's a list of 113 Alternative State Quarantine hotels.
The business reality for Phuket and across Thailand is to plan for the worst in the coming six months and only expect 2022 to see a notable uptick.
Currently, the hotel sector continues to advocate to the Thai government and Central Bank for debt and financing relief measures and assistance in a social security supplement to retain staff.
While it's negative news, it at least allows for hotels to understand the challenges ahead, plan and adjust their operating models going forward. 'Survive the downturn' is the new mantra.
No vaccine, no entry. Read more HERE.
No vaccine, no flight. Read more HERE.
Keep in contact with The Thaiger by following our
Facebook page
.
Never miss out on future posts by
following The Thaiger
.