Lifting of restrictions depends on compliance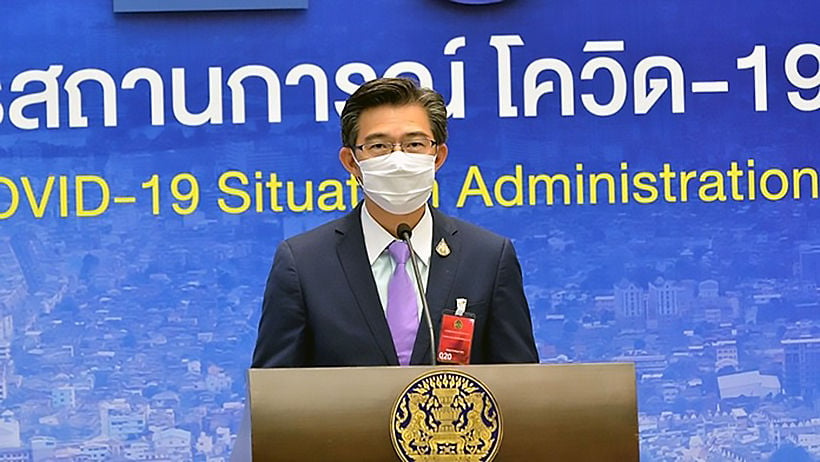 "Decisions about any relaxation are difficult. There may first have to be a level of ongoing social distancing that people must observe."
The current national state of emergency is due to expire at the end of the month, and PM Prayut Chan-o-Cha has hinted some restrictions might be relaxed at that time, even if he extends the emergency decree. But a government spokesman says that restrictive measures to control the spread of Covid-19 are unlikely to be relaxed, depending on how well people cooperate.
Taweesin Visanuyothin, the government's spokesperson for the Centre for Covid-19 Situation Administration, says the most important criteria for relaxing the measures are public health, followed by economic and social factors.
"For example, for the reopening of shopping centres, everyone must wear a face mask and there must be enough​ open space to prevent crowd congestion. If there is an excess of visitors, they may have to wait outside. For easing restrictions on barber shops, there must also be discipline."
Taweesin says a working group at the Public Health Ministry, including specialists, is seriously studying loosening controls.
"I believe we will continue the current struggle for quite a while as no countries have dared to cancel all their control measures yet."
People cooperating with self-isolation measures has resulted in an absence of new coronavirus cases in many provinces over the past two weeks. Nine provinces have remained free of Covid-19 throughout the outbreak.
But compliance is still an issue. 832 people were caught breaking curfew on Wednesday night alone, 13 fewer than the previous day, but 168 defied the gathering ban, up by 87. Most were involved in gambling, drinking and drug abuse. Nonthaburi posted the largest gathering of people so far, at 101 people, followed by a group of 49 in Bangkok. Most curfew violations happened in the Central provinces.
No new Covid-19 cases were recorded in 25 provinces over the past 14 days including Chiang Rai, Mae Hong Son, Phetchabun, Phetchaburi and Phrae provinces.
The number of daily new cases in greater Bangkok has increased in the past few days while those in other provinces have declined. The case count has been rising in Nonthaburi, while Bangkok, followed by Phuket have recorded the highest number of Covid-19 patients in the country.
SOURCE: Bangkok Post | The Nation
Keep in contact with The Thaiger by following our
Facebook page
.
Never miss out on future posts by
following The Thaiger
.
Despite special tourist visa approval, hoteliers remain skeptical about reopening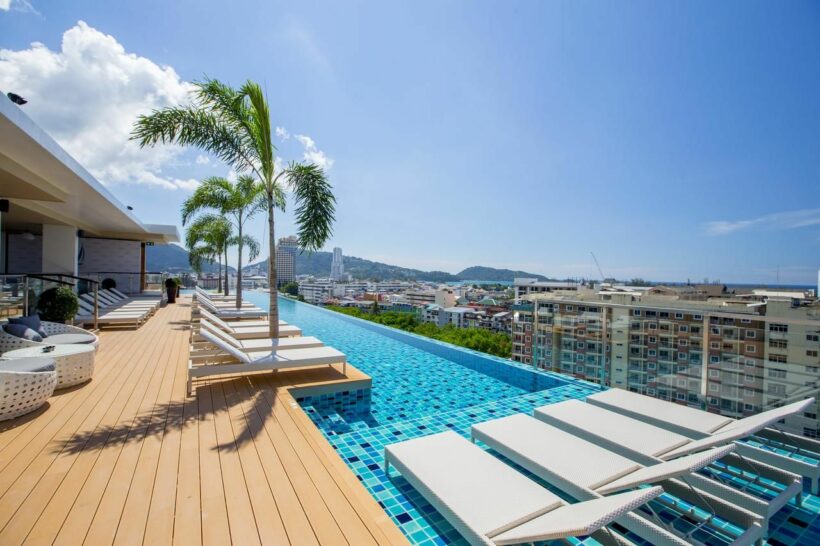 As news comes of the cabinet approving a special long-term tourist visa scheme, hoteliers are remaining skeptical about reopening due to the lack of clarity in the recent announcement, which will reportedly take effect next month. The president of the Thai Hotels Association's southern chapter says more hoteliers will consider reopening if the government gives further information about the plan in terms of prospective markets, arrival dates, origin countries, and flights.
Such details would allow hotels to prepare themselves ahead of time to offer services as alternative state quarantine premises as at least 60 hotels in Phuket are awaiting approval to operate as such a facility.
Around 90 percent of Phuket hotels reportedly remain closed and are revising their plans on a monthly basis to ensure any future income will not fall behind operation costs. In Chon Buri, the Tourism Council says only half of the 200 registered hotels have reopened, with up to 20 hotels applying for ASQ certification.
Another issue keeps hoteliers on standby as most international flights are currently only operating at Bangkok's Suvarnabhumi airport, giving foreigners entering Thailand limited options for undergoing a state quarantine. Apart from landing in the country's capital, tourism-related agencies also have to find appropriate marketing campaigns that would target visitors willing to comply with the 14-day mandatory quarantine requirements upon arrival.
Areas outside of Bangkok will need special transportation allowances set up for those entering through Suvarnabhumi to be transferred to their end destinations without being exposed to large groups of people.
Otherwise, as seen in the North with only 30% of hotels having reopened-some with only a 10% occupancy rate, hoteliers await further details of the scheme which is reportedly set to run between October 2020 to November 2021.
SOURCE: Bangkok Post
Catch upwith the latest daily "Thailand News Today" here on The Thaiger.
Keep in contact with The Thaiger by following our
Facebook page
.
Never miss out on future posts by
following The Thaiger
.
No new cases today- Covid-19 update (July 7)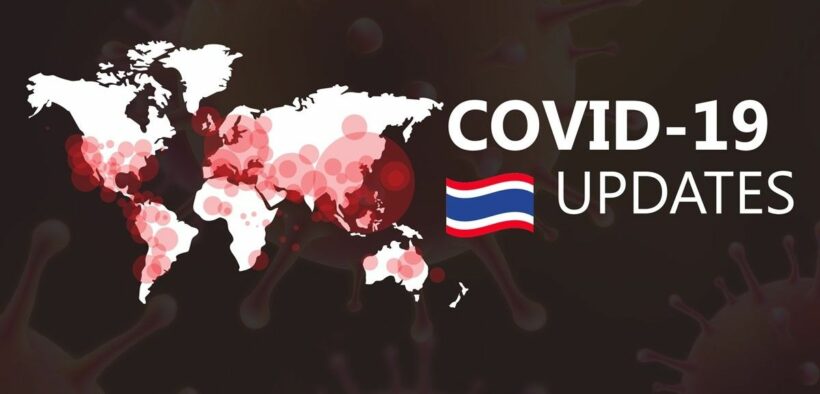 Today, there have been no new reported cases of Covid-19 in Thailand over the past 24 hours leaving the total amount of cases remaining at 3,195 with 58 deaths since the pandemic began. The number of recovered patients remains at 3,072, leaving 65 still hospitalized.
The Center for Covid-19 Situation Administration said that of the 3,195 accumulated cases, 2,444 contracted the disease locally, while 258 were diagnosed in state quarantine facilities. The Kingdom has had no new community transmissions over the past 43 days.
Globally, the number of cases rose by 182,490 over the past 24 hours to 11.74 million.
The death toll also increased by 3,884 to 540,660.
The United States had the most cases at 3.04 million, increasing by 57,905 over the last 24 hours and the most deaths at 132,979, increasing by 410 since yesterday.
Brazil has seen the second-highest number of cases at 1.63 million, up by 21,486 over the last 24 hours, with 65,556 deaths. India has the third-highest number of cases with 720,346 cases and 20,174 deaths. Thailand currently ranks 99th in the world for the number of reported cases.
Screenshot from https://covid19.ddc.moph.go.th/en
SOURCE: Bangkok Post
Keep in contact with The Thaiger by following our
Facebook page
.
Never miss out on future posts by
following The Thaiger
.
Over 73,000 Thai farmers to get relief aid after appeals approved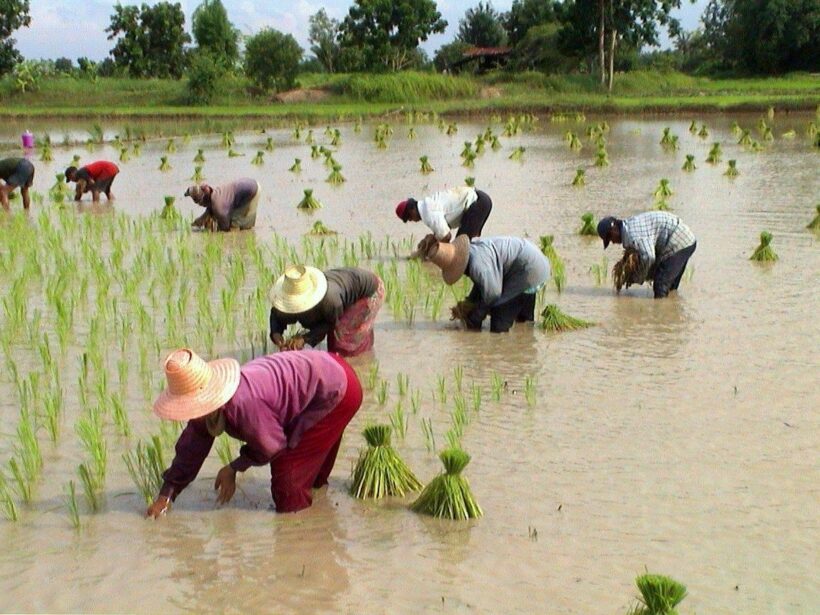 Over 73,000 Thai farmers are set to get much-needed aid after their appeals for financial help have been approved. The Bank for Agriculture and Agricultural Cooperatives (BAAC) says it will transfer the aid tomorrow, in the amount of 5,000 baht, to help with the Covid-19 economic fallout.
BAAC secretary Anan Suwanrat says the ministry's appeal panel has approved 73,975 appeals out of 190,000- bringing the total number of farmers eligible for Covid-19 cash handouts to 7,596,747. He says 10,284 appeal requests are still being reviewed.
Of those rejected, he says the applicants have either already received financial aid from other relief schemes, were state officials, or were insured by the Social Security Fund.
The aid was initially approved at the end of April in the amount of 150 billion baht to help over 10 million farmers affected by the pandemic. Of those who were already approved, they are receiving a cash handout of 5,000 baht for 3 months starting in April, with the last handout set to be disbursed between July 15-22.
Thailand's government has set aside the money to help farmers as part of its 1 trillion baht emergency loan scheme. It has also enlisted the help of the Royal Thai Airforce to help transport produce for the farmers who became unable to disburse their goods due to the pandemic's lockdown and travel restrictions.
SOURCE: The Bangkok Post
Keep in contact with The Thaiger by following our
Facebook page
.
Never miss out on future posts by
following The Thaiger
.