PM says restrictions could be eased by April 30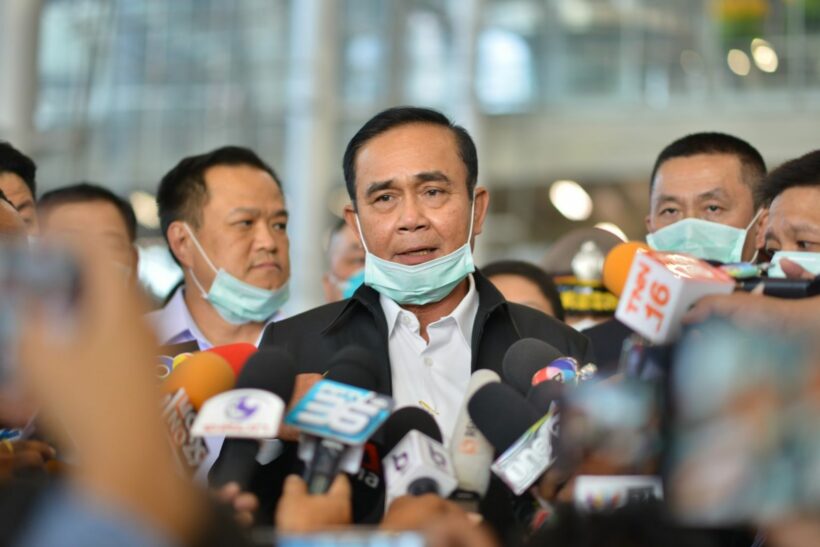 The current national state of emergency is due to expire on April 30. While PM Prayut Chan-o-cha has hinted he might extend it, which he has the constitutional right to do (up to 90 days), he says that he'll evaluate the Covid-19 situation in the last week of April to see if some restrictions can be lifted.
The PM has told state agencies to ease restrictions if the situation improves and what to do if infections rise.
"The Centre of the Covid-19 Situation Administration consider all factors before making any decision."
Prayut warns that if people let down their guard, the situation will worsen, and says his administration is giving equal attention to all who are affected. Thailand has around 37 million workers in the "informal" and formal sectors combined, about 9 million freelancers and 17 million in the farming sector.
Meanwhile, in Chon Buri, the provincial government has picked up on the optimistic tone saying, that if the situation with Covid-19 continues to improve and does not worsen, the current plan is to reopen some businesses by May 1 and get the tens of thousands back to work. That includes Pattaya.
It's already been determined that Thailand's public schools will remain closed until July 1.
Prayut says the Thai government is diverting money from many sources to help those affected by the outbreak.
All ministries has been told to allocate 10% of their budgets to the cause. But this contribution, which adds up to 100 billion baht, will first have to be approved by the House of Representatives and the Senate. The Thai army has announced it will delay all hardware acquisition, including its controversial purchase of Chinese made submarines, until the situation improves.
Prayut says he expects the budget to be released in June.
SOURCE: The Nation
Keep in contact with Thaiger by following our Facebook page.
Never miss out on future posts by following Thaiger.
One more Covid-19 death in Thailand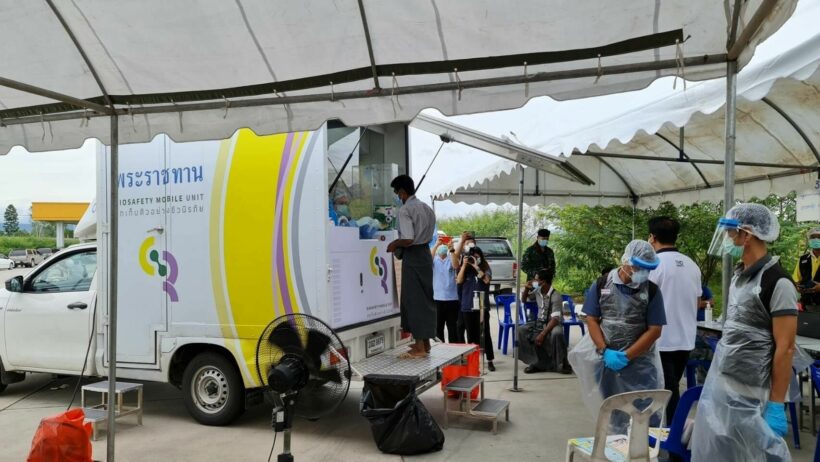 One more person has died from Covid-19 in Thailand and 78 new cases reported. The total number of deaths now stands at 86 with 26,757 Coronavirus cases
The most recent death was a 56 year old Woman from the central province of Samut Sakhon. On February 19 she tested positive for Covid-19 and 4 days later she was put on a ventilator.
She had been in the hospital for several weeks and was also a diabetic according to the centre for Covid-19 situation administration. Her Symptoms had been a cough, fever, and muscle pain.
Of the 78 new cases, 11 cases were discovered from people who had arrived in the country and were already in quarantine. 34 cases were found through active case finding with the highest number of 32 located in the Samut Sakhon province. 33 cases were detected at outpatient departments, with the highest number (16 cases) also found in the Samut Sakhon province and 13 found in Bangkok.
Thailand, in total has had 26,172 cases, of which 26,086 have recovered with 86 having succumbed to the virus. Worldwide, 488,414 new cases and 9,361 additional deaths were recorded, bringing the world total to 119.6 million cases and 2.6 million deaths.
The United States has been the hardest hit with Covid-19 and has had 29.9 million cases and 545,544 deaths. Brazil is now the second worst-hit country in the world with 85,665 new cases and 2,216 deaths reported yesterday, increasing the total number of cases overall in the country to just short of 11.5 million. The total number of deaths in Brazil now stands at 275,105
India is now ranked third with 11,333,728 million total cases and 158,483 total deaths and Russia is ranked 4th with 4,380,525 million cases and 91,696 deaths.
Source: Worldometer/Bangkok Post
Keep in contact with Thaiger by following our Facebook page.
Never miss out on future posts by following Thaiger.
10 new cases of Covid today in Thailand, all in quarantine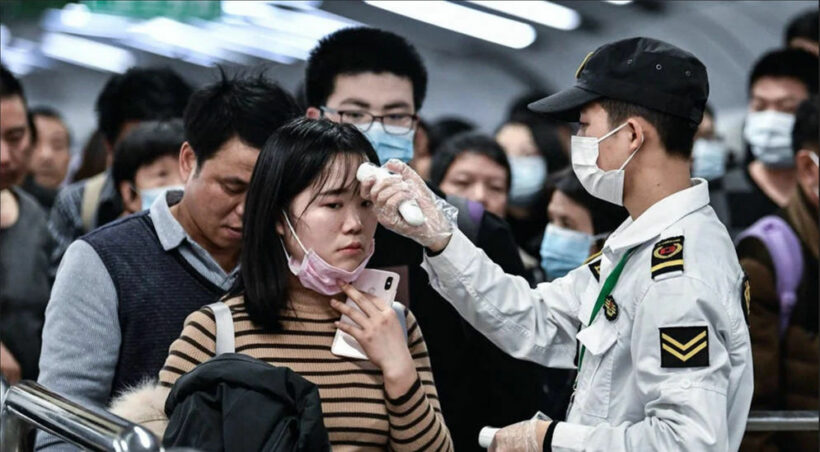 Thailand has 10 new cases of Covid-19 reported today by the Centre for Covid-19 Situation Administration (CCSA). The infections were from those arriving from 8 different countries, with all being in quarantine. The new cases bring the total to 3,902 with the death toll remaining at 60. Germany, Sweden, Switzerland, Czech Republic, Belgium, the Netherlands, US and India were the countries that the visitors have arrived from, with most having no symptoms upon entering Thailand.
A 55 year old from Germany who was a Dutch businessman tested positive in quarantine after arriving in Bangkok on November 6 without any symptoms.
A 30 year old Thai woman tested positive in quarantine with symptoms after arriving from Sweden on November 12 while a day later a 56 year old Swiss man tested positive after arriving from Switzerland with no symptoms. Another case was a 43 year old Thai masseuse who arrived from the Czech Republic on November 14. That person was also on the same flight as another previously confirmed case.
An engineer from Belgium tested positive after arriving on the same day as the Thai masseuse, and was on the same flight as another confirmed case. The Belgian displayed no symptoms. Again on the same day, a 15 year old Indian student tested positive after arriving in Bangkok. That student was also on a flight with a previously confirmed case.
2 Thai women, who also arrived on November 14 from the Netherlands tested positive. One was a 52 year old housewife with virus symptoms and the other was a 22 year old student with no symptoms. 2 more Thais returned from the US in which both tested positive on the same day as the others, with one displaying symptoms. The other, was a 61 year old retired official.
Globally, the amount of cases rose by 659,511 over the last 24 hours to 57.9 million. The death toll worldwide also rose to 1.37 million. The US remains as the country with the most cases, at 12.27 million, followed by India with just over 9 million. Thailand currently ranks 151st worldwide for the number of cases so far reported.
SOURCE: Bangkok Post
Keep in contact with Thaiger by following our Facebook page.
Never miss out on future posts by following Thaiger.
WHO praises Thailand for being successful model of Covid containment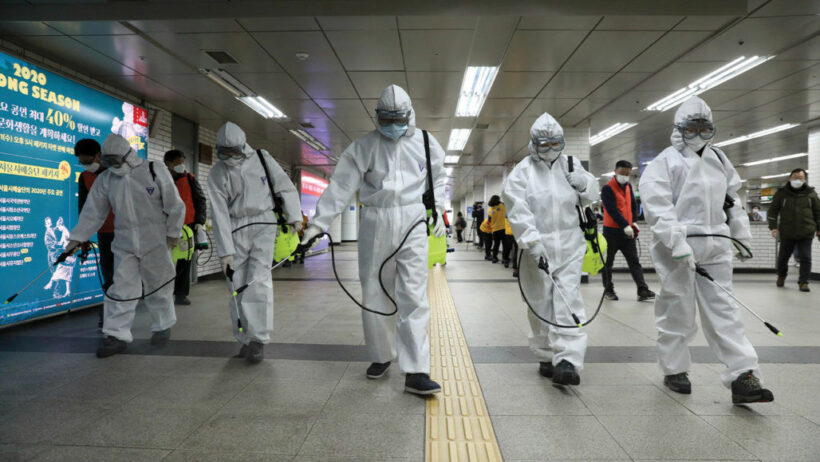 The director of the World Health Organisation is praising Thailand for being a successful model of Covid-19 containment. Dr. Panprapha Yongtrakul, the spokesperson of the Ministry of Public Health says the WHO director noted that despite Thailand having a population of 70 million with many densely populated cities, the total number of cases is less than 4,000 with only 60 deaths so far.
But she says that the success isn't coincidental, but more of a result of over 40 years of investments by past and present governments to improve the public health infrastructure, including recruiting public health volunteers, which have played an important role in the regions during SARS and now Covid.
Today, Thailand is reporting 8 new cases of Covid-19, all arrivals from abroad, and undergoing state quarantine. Currently, the total number of cases is 3,874 with the death toll remaining at 60.
SOURCE: Thai PBS World
Keep in contact with Thaiger by following our Facebook page.
Never miss out on future posts by following Thaiger.