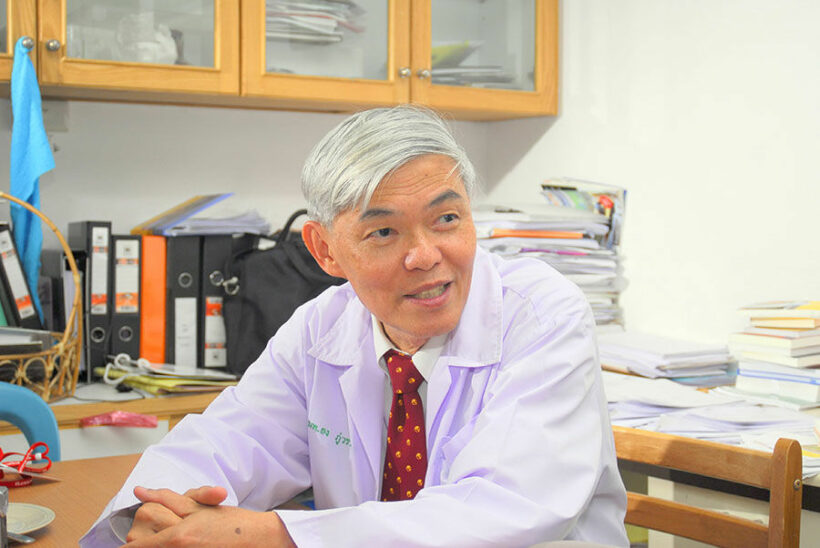 A prominent Thai virologist says the world's first oral treatment for Covid-19 is highly effective if taken within 5 days of symptoms developing. Dr Yong Poovorawan from the Centre of Excellence in Clinical Virology at Chulalongkorn University made the statement on his Facebook page yesterday. According to a Bangkok Post report, he was citing research published on the health sciences website, medRxiv.
"Molnupiravir is the first oral, direct-acting antiviral shown to be highly effective at reducing nasopharyngeal SARS-CoV-2 infectious virus and viral RNA and has a favourable safety and tolerability profile."
Yong says the Molnupiravir pill, developed by pharmaceutical firm Merck, can reduce the risk of hospitalisation or death in Covid-19 patients. The medication is currently awaiting approval from the US Food and Drug Administration. The Bangkok Post reports that 5 pharmaceutical companies in India have been authorised to manufacture Molnupiravir, which Yong says should make the treatment more affordable.
The cost of Molnupiravir is proving a contentious issue, with one Thai activist filing a complaint against the Public Health Ministry, the Department of Medical Services, and the Thai Food and Drug Administration. Nimit Tienudom lodged the complaint on October 15, protesting the high cost of the drug, which it's understood has been set at 23,000 per course of treatment.
Other civil groups have voiced frustration that the Public Health Ministry has so far only negotiated with Merck. They say that while this was done for the first 200,000 treatment courses, the government should now shift to negotiating with the Indian manufacturers in order to make future treatment more affordable.
For more information on Covid-19 Insurance, CLICK HERE.
SOURCE: Bangkok Post