Thaiger Radio News – Tuesday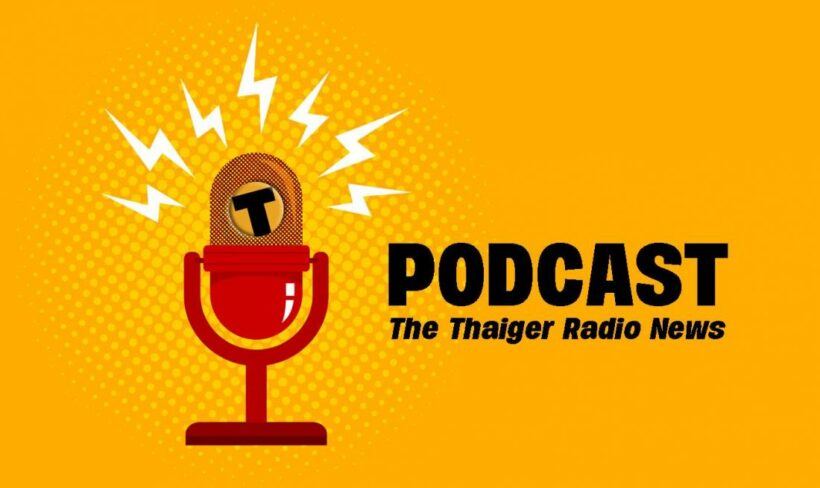 Health Ministry says local administrations can buy Covid vaccines for roll-out in their areas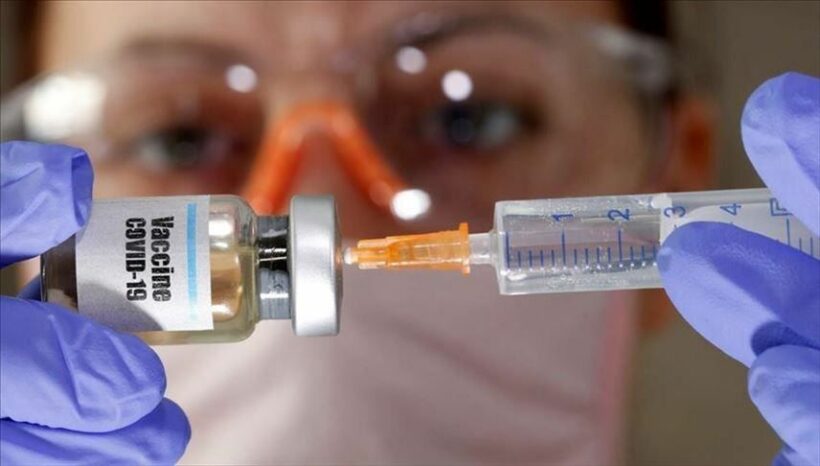 The Public Health Minister, Anutin Charnvirakul, says local administrations can use allocated funds to buy approved Covid vaccines for administration in their localities.
"The government plans to provide free jabs to the public but it is alright too if a local administration wants to use state-allocated funds to launch their own vaccination drive. It is good that local administrative bodies want to help. What they need to do is check with the authorities because there are certain rules and regulations to comply with."
Anutin has stressed that the vaccines must have Food and Drug Administration approval. Last month, a private hospital in Bangkok was asked to remove an advert offering the opportunity to pre-order the Moderna vaccine, which has not yet been registered for FDA approval.
Paisarn Dunkum from the FDA says even if vaccines have been approved elsewhere in the world, they still require registration with the Thai regulatory body. The process requires manufacturers to supply testing data and information on potential risks, so that the Public Health Ministry has the necessary information to deal with potential side effects. Based on the information provided, the FDA will decide on the safety and efficacy of each vaccine.
"The FDA needs to protect consumers. We need companies to register so we can trace importers and companies if safety issues arise."
Meanwhile, the Bangkok Post reports that the mayor of Nakhon Nonthaburi municipality, Somnuek Thanadechakul, has already requested approval to buy vaccines directly from the Health Ministry in order to begin a local vaccination drive. Somnuek says the municipality is budgeting 260 million baht for procurement of the vaccines, adding that several other administrations plan to do the same.
The Health Ministry says local administrations must use their state-allocated funds to buy the vaccines, as opposed to using supplies from the government's free rollout. The government's campaign will begin next month, when 2 million doses of the Chinese Sinovac jab are rolled out to frontline medical workers, volunteer healthcare workers, and high-risk groups. This will be followed by 60 million doses of the vaccine developed by AstraZeneca in partnership with the UK's Oxford University. It's understood the government is hoping to achieve herd immunity in at least 50% of Thailand's population.
For now, only the Chinese and AstraZeneca offerings have registered for FDA approval. While other companies have been invited to register their vaccines, Anutin says the firms have stipulated conditions for doing so.
"These companies say they will not register their vaccines in Thailand unless authorities guarantee to place an order comprising a certain amount."
SOURCE: Bangkok Post
Keep in contact with The Thaiger by following our Facebook page.
Never miss out on future posts by following The Thaiger.
Thai Vietjet announces 6 and 12 month unlimited travel passes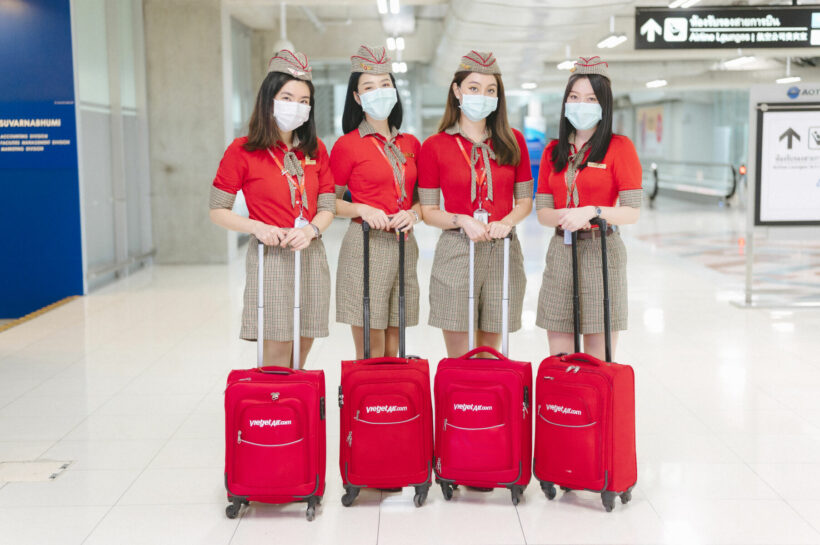 Following the successful launch of Hat Yai Pass and Northeastern Pass, today, Thai Vietjet is now introducing the 'Thailand Power Pass' – an unlimited flight pass that allows passengers to fly on Thai Vietjet's domestic network as often as they like within 6 or 12 months.
The passes are available in two types – a 6 months pass at 12,000 baht each and a 12 months pass at 19,000 baht each. Both are NOT inclusive of taxes, fees, surcharges, and add-ons. Vietjet's SkyFUN members will automatically receive 5% discount when sign in and purchase.
Passengers can enjoy purchasing the passes from January 8 – 31 2021 at SkyFUN.vietjetair.com redeemable for travel from January 15 – July 15 2021 (blackout period of April 10 – 18 2021) for the 6 months pass, and January 15 – December 23 2021 (blackout period of April 10 – 18 2021) for the 12 months pass.
For more information, please visit SkyFUN.vietjetair.com
To further support passengers' requests during the recent outbreak of the Covid-19, the airline also recommends passengers to (1) send email request to vz.support@viejetair.com or (2) fill E-form at https://bit.ly/2L6Yv4z or (3) contact our Line Official account at @ThaiVietjet to avoid high calls and waiting on current contact center at 020891909 at peak times. All requests will be attended to and handled as soon as possible.
Thai Vietjet is committed to providing on time scheduled flights with the highest safety complied with the standards and regulations of the relevant authorities. Vietjet also owns one of the world's newest and most modern fleet with an average age of only 2.7 years old.
Keep in contact with The Thaiger by following our Facebook page.
Never miss out on future posts by following The Thaiger.
PM announces the distribution of 3,500 baht to help during Covid outbreak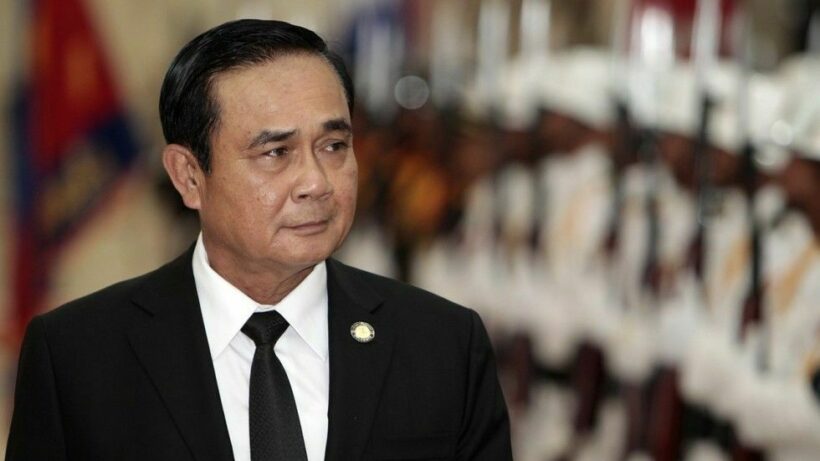 PM Prayut Chan-o-cha announces the 3,500 Baht distribution to help people financially affected during this second major outbreak of Covid-19, including informal workers, freelancers, and the unemployed. At the same time, the government will also help reduce the cost of living expenses of all households nationwide including electricity and water bills in February and March. Special internet packages will also be provided to support people who need to work from home.
The 3,500 Baht distribution is part of the government's urgent relief measures called "Rao Chana" project or "We Win" in Thai language. The money is planned to be distributed to the registered applicants by the end of January and early February. But the exact date for signing up for the project is not released yet, perhaps next week.
The electricity bill reductions will be applied to every household across the country for 2 months, February and March, with the first 90 units spent free of charge. The water bills for all households and small businesses will also be reduced by 10% of the total charges in the February and March invoices.
SOURCE: The Pattaya News| Post Today
Keep in contact with The Thaiger by following our Facebook page.
Never miss out on future posts by following The Thaiger.