Thaiger Radio News – Thursday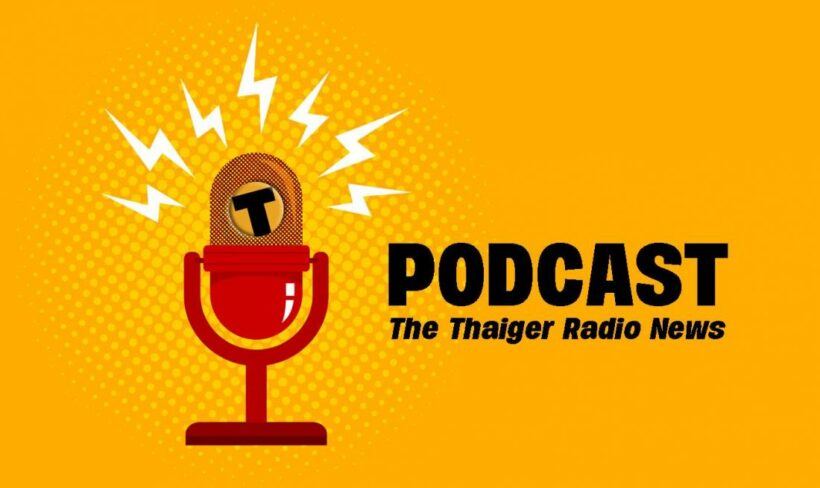 Heavier traffic violation penalties being discussed by police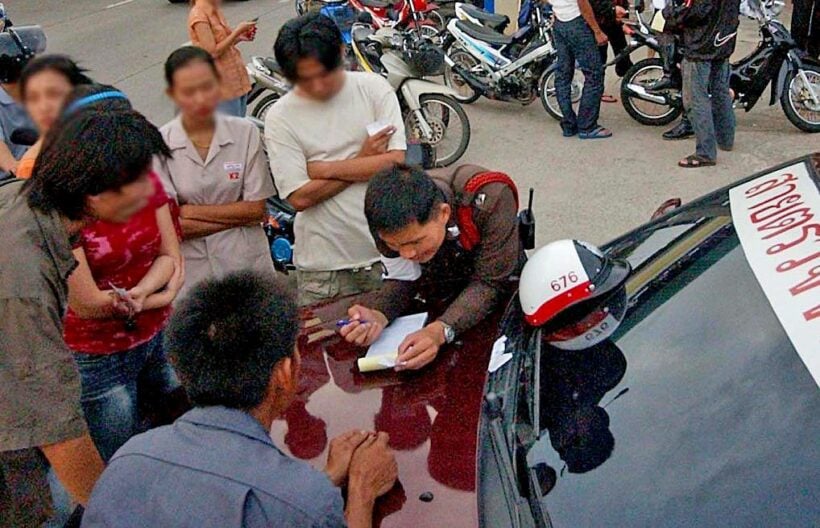 Heavier penalties for drink-drivers and repeat offenders on Thai roads are under scission between traffic police and other agencies.
Maj-General Ekkarak Limsangkatt, a member of the committee reviewing of traffic-law enforcement, is calling for harsher punishments in line with the Japanese model that penalises both the drink-driver and any passenger who "abetted the wrongdoing."
Ekkarak was speaking after a meeting at the Royal Thai Police headquarters in Bangkok.
Among proposals discussed were the issuing of traffic tickets and harsher sentences for repeat offenders based on evidence gathered by Police Ticket Management over the last three years.
The PTM collates information on traffic offences and provides recommendations that enhance road safety measures.
Yesterday's meeting was told that 11.7 million traffic tickets had been issued in 2018, a 39 per cent rise on the 8.6 million the year before.
One was a driver of a cargo truck who received no less than 144 tickets in a single year, for repeatedly speeding and failing to stay in the slow lane reserved for trucks. He was caught by traffic cameras.
A total of 1,507 drink-driving repeat offenders were arrested in the past four years, the meeting was told.
Ekkarak said the findings showed drivers were insufficiently afraid of the law and the consequences of breaking it. He said a legal amendment to the 1979 Land Traffic Act, which should soon be in effect, would introduce a points system to deter motorists from re-offending.
He said such a points system would not have worked in the past because all drivers' licences were paper-based, meaning the police and Department of Land Transport could not cooperate to catch offenders.
"This new law will require the two agencies to link databases and online information so the driving-licence points system is implemented effectively and practically," he said. (The Thaiger thought this had already been done!)
The meeting also heard a proposal that motorists with multiple tickets be allowed to pay them off in a lump sum for a discount, in order to clear the backlog of unpaid tickets.
Some election results out by 8pm Sunday night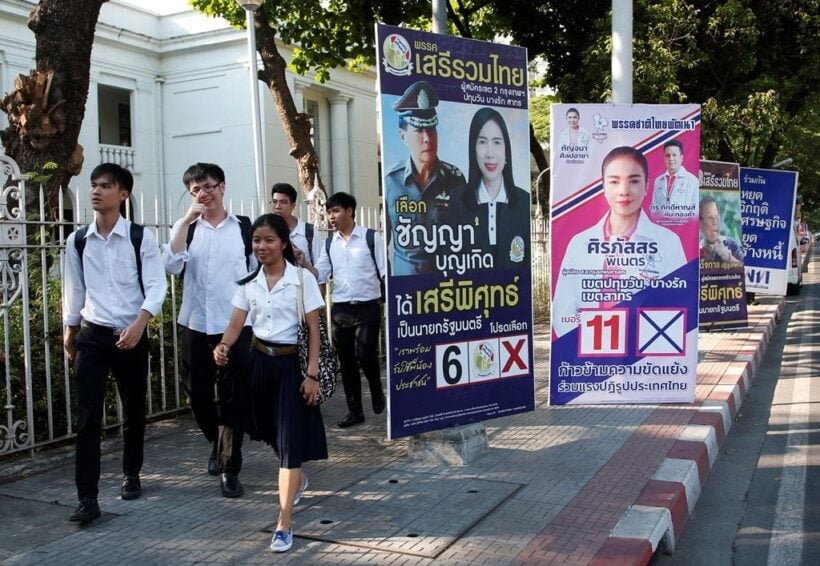 More than 92,000 polling stations will be operating this Sunday for the national poll to elect a new Government. Seven million new voters, eligible since the last poll in 2011, will make a new impact on the election results making predictions more complex than in the past.
Election results will start dribbling out of smaller polling booths just an hour after voting in this Sunday's national election.
Voting will close at 5pm on Sunday, according to the Election Commission.
The EC secretary-general Jarungvith Phumma says results can be expected in less than an hour from smaller polling stations, adding that unofficial results from at least 95 per cent of the polling stations should be ready by 8pm on Sunday.
These results will reveal the number of constituency seats won by each party, but figures on party-list seats will not be released until after the EC has officially endorsed the election results, Jarungvith added.
"The agency will not do the calculations to find out the number of party-list MPs on Sunday. Also, numbers may change, especially if by-elections are required or if ballots need to be recounted in some areas. We can only reveal the results once we have endorsed the votes," he said.
A private group led by rights watchdog iLaw have launched the vote62.com website to serve as a platform for updates on election results and as a means to prevent fraud during the counting of ballots.
Those participating in ballot counting can take photographs of the counting board and post the pictures on the website, while those keeping track of the vote-count on TV or online platforms can enter tallies or upload photos on the website.
The group said the results displayed on the website will later be compared by the official results released by the EC to ensure transparency.
Meanwhile the Health Department is issuing tips advising voters to get at least six hours sleep before casting their vote.
Voters are being urged to wear light clothes because the temperature on Sunday is expected to rise up to 40C in central and northern parts of the country and up to 35 or 36 in southern areas.
SOURCE: The Nation
800 million baht of drugs seized in three recent busts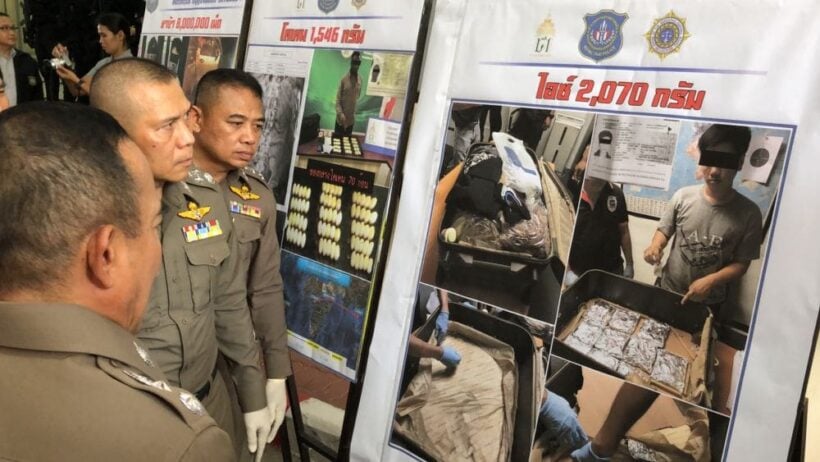 by Jessada Chantharak
Police have seized a total of eight million methamphetamine pills, 2,070 grams of crystal methamphetamine and 1,546 grams of cocaine with an estimated street value of 800 million baht from three recent drug busts.
Four suspects were arrested and a fifth was killed during arrest.
The report from the national police deputy commissioner Pol General Chalermkiat Srivorakan.
In the first case, police arrested three hill tribe men aged between 23-27
27 year old Boonsong Wusueku was killed in a gunfight with police during the arrests.
Eight million meth pills, three pick-up trucks, a pistol and five cell phones were seized in the March 16 bust in Chiang Rai province.
The three men had been charged with having illicit drugs in their possession with intent to sell.
In the second case police and customs officials arrested 47 year old Bamba Adama, from Ivory Coast, who allegedly smuggled 1,546 grams of cocaine in his stomach at the Suvarnabhumi Airport.
He has been charged with smuggling cocaine into Thailand and possessing cocaine with intent to sell.
In the third case, a 28 year old Thai man, Anucha Krinwongsa from Nan, was arrested on March 19 with 2,070 grams of crystal methamphetamine at Suvarnabhumi Airport.
His arrests followed a tip-off a day earlier about a batch of drugs to be smuggled out of the country via the airport.
Anucha was apprehended after officers found the "ice" hidden in his luggage. He was charged with drug possession with intent to sell and attempting to smuggle drugs out of the country.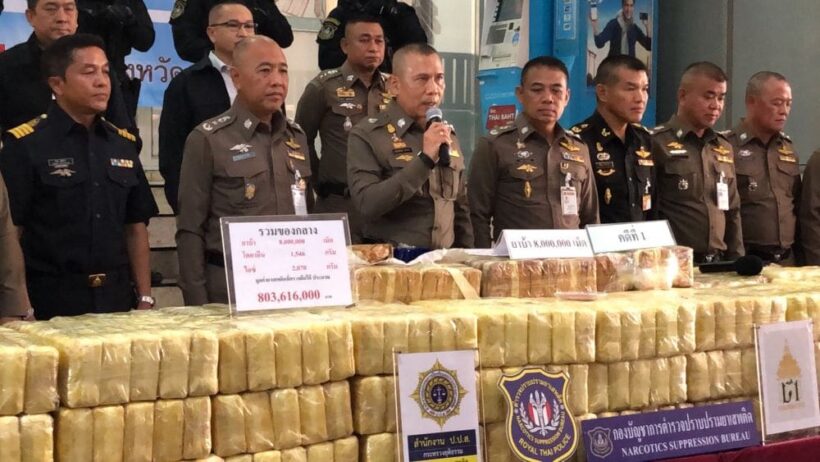 SOURCE: The Nation