SHOW DC launches new 60,000 capacity outdoor SHOW DC Arena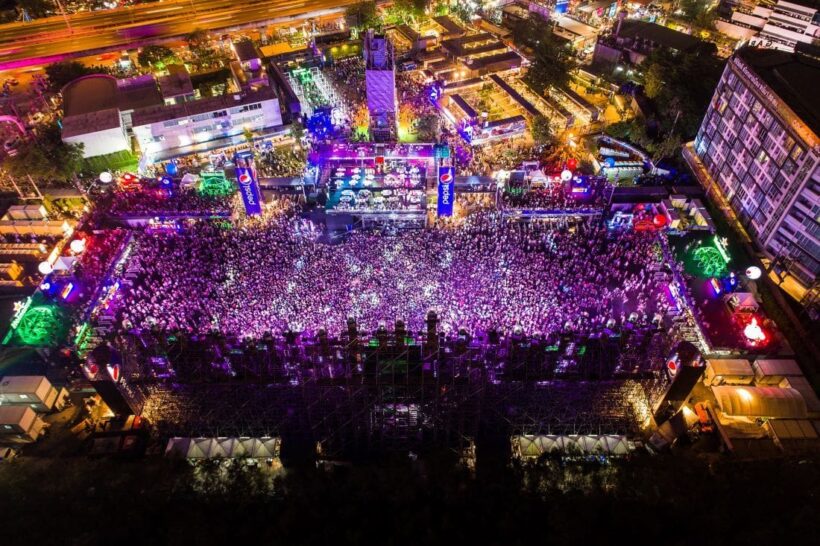 Latest event space establishes SHOW DC's positioning as the events venue of choice in downtown Bangkok with combined capacity of 90,000
Large scale events have a new stage in downtown Bangkok at SHOW DC, which has launched the biggest outdoor event venue in the city. Named SHOW DC Arena, the 120 million baht investment in a 31,790 sqm outdoor entertainment space that sits adjacent to the SHOW DC shopping centre, bolsters the retail complex's event offerings which already includes multiple indoor and outdoor event spaces, and has more than 40 event days booked through Q2 2019.
The new open entertainment space can cater to a 60,000 pax capacity event with 1,000 car parking spaces, a rarity in central Bangkok.
"There's huge demand for a large outdoor entertainment space in the centre of Bangkok, and SHOW DC Arena fulfils this need. Thailand's events and entertainment industry is robust and we are seeing increased inquiries from organisers.
"SHOW DC Arena offers a large, flexible event space that can cater to upto 60,000 people and I'm confident that our downtown location in Rama 9 area, combined with the availability of parking spaces and free shuttle service to MRT Petchaburi station, will help make events even more accessible and attractive to attendees and organisers alike," said Mr. Goh Soo Sing, Chief Executive Officer of SHOW DC.
SHOW DC Arena has already been chosen as the venue for several high profile events including the recent Chang Music Connection Musictropolis which Bodyslam and Potato headlined, and MAYA Music Festival 2018 on 8-9 December, which has a stellar line-up including global DJs, K-Pop and J-Pop superstars.
SHOW DC Arena can be booked in any combination with the 25,000 people capacity SHOW DC Oasis and 5,000 people capacity SHOW DC Garden to create an even larger outdoor event with a total capacity of 90,000.
In addition to offering the largest outdoor event space in the centre of Bangkok, SHOW DC also has numerous indoor spaces that can be used for many event formats, such as shows, product launches, parties, concerts, theatre performances and exhibitions. The large indoor Ultra Arena is a state-of-the-art performance arts theatre with VIP balcony seating and has a capacity to hold up to 1,000 attendees.
"Thailand's events and entertainment industry is a significant economic generator for the country. Through SHOW DC Arena and our additional event spaces at SHOW DC, we are well positioned to support domestic and international event organisers, and will work with organisers and brands to make Thailand a strategic events hub in the region," added Mr. Goh.



Find local events and browse venues in Thailand with Thaiger Events, or post your own today.

Do you need help with your business? Are you searching for a new job? Or an employer looking to hire? Try Thaiger Jobs today.

Read more headlines, reports & breaking news in Bangkok. Or catch up on your Thailand news.

Who is Miss Thailand, last weekend's runner-up in the Miss World competition?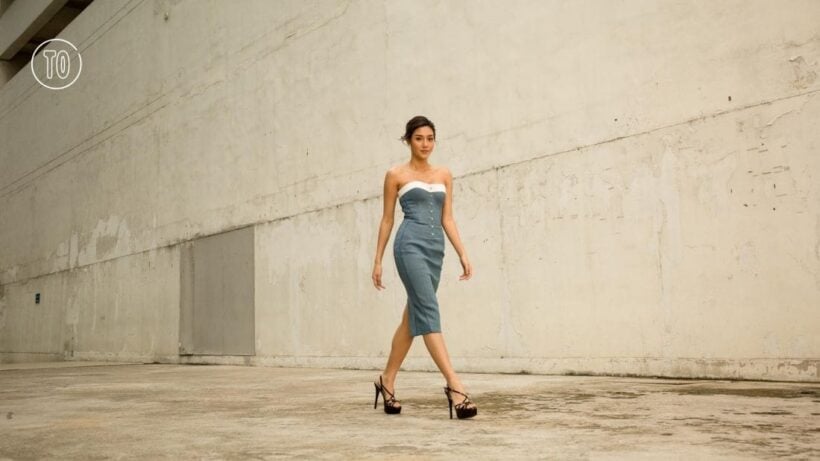 PHOTOS: Sereechai Puttes/Time Out Bangkok
"Beauty is seen in action and how much you give to society. Beauty is what you do for other people and what you say to other people to make them feel better about themselves."
She was the runner up in this year's Miss World competition held at Santa, China last Saturday night. She was also crowned Miss Asia at the same event. But who is this young career beauty pageant entrant?Time Out Bangkok met Nicolene Pichapa Limsnukan before she headed off to Sanya for the title event. Read some of her pageant-winning answers… (NB. The term 'world peace' was never mentioned)
Why do we still need beauty pageants in the era of female empowerment?
Nicolene: I believe beauty pageants help society see how a woman can be empowering. One, beauty pageants are not just about beauty. A beauty pageant shows how a woman can be strong, how she can be smart, and how she can help other people and empower other women, so I think beauty pageants are platforms for people to see how empowering women are.
What is the difference between the beauty pageants in the past and now?
Nicolene: I believe that beauty pageants back then focused on the wrong thing. They focused on a woman's femininity and how womanly she is. They focused on her curves, and they didn't focus on their minds and what she has to say. Nowadays, we have shifted our focus because we now know that women have so much to offer. I feel that, in 2018, so many people see that woman have more to offer than just pretty hair and pretty teeth.
Read the rest of the interview with Nicolene Pichapa Limsnukan HERE.
Tourists complain about thin elephant being forced to do party tricks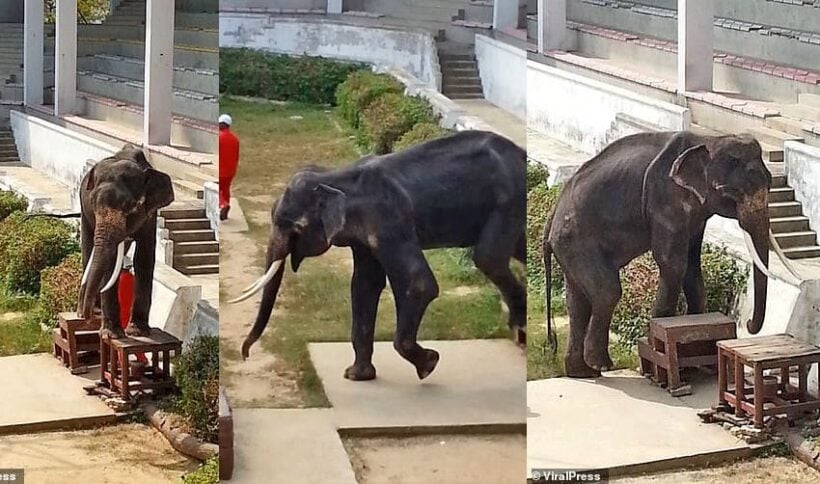 PHOTOS: Mail Online
dailymail.co.uk is reporting that an adult elephant has been photographed performing in front of deserted audience seating at Samut Prakan Crocodile Farm and Zoo, just south of Bangkok.
With its bones clearly visible, a female elephant is seen balancing on two wooden tables before being led down and forced to walk across a metal tight rope.
She pauses in the middle, turns around and walks back, according to the article.
The skeletal frame of the small Asian elephant, with its pelvis and shoulder poking through its saggy leathery skin, raised concerns from one visitor who filmed the 'show'.
"I've been visiting the zoo for a long time because I like to look at the animals. But when I visited last week I was upset when I saw one of the elephants. The elephant looked so thin and weak. I felt so sorry. I think he needs help."
The unidentified tourist thought the zoo might be having financial problems and couldn't afford to look after the elephant. The Samut Prakan Crocodile Farm and Zoo was built in 1950 as Thailand's first crocodile farm. It boasts that it is the world's largest crocodile farm and has expanded to include other animals as well.
dailymail.co.uk reports that the zoo now has over 60,000 crocodiles of different kinds in various pits and features daily shows. Locals say that the zoo was once popular, but in recent years the crowds have dwindled and many shows are now empty.
Visitors who reviewed the zoo, which has a one star rating on TripAdvisor, said they were 'heartbroken' at what they saw, although the attraction did receive some praise. Here are some other responses…
"The place is poorly maintained – a lot of the facilities are run down and look like it hasn't been upgraded in a long time."
"It's very heart wrenching to see the animals kept in such poor conditions and God knows if there's even anyone taking care of them."
"I literally cried numerous time throughout the day."
A spokesman for the zoo said that all the elephants at the park are "good".
"No, no, no. The elephants here are all healthy. They are all good. None of them are thin. They are all fed well. They do shows every day."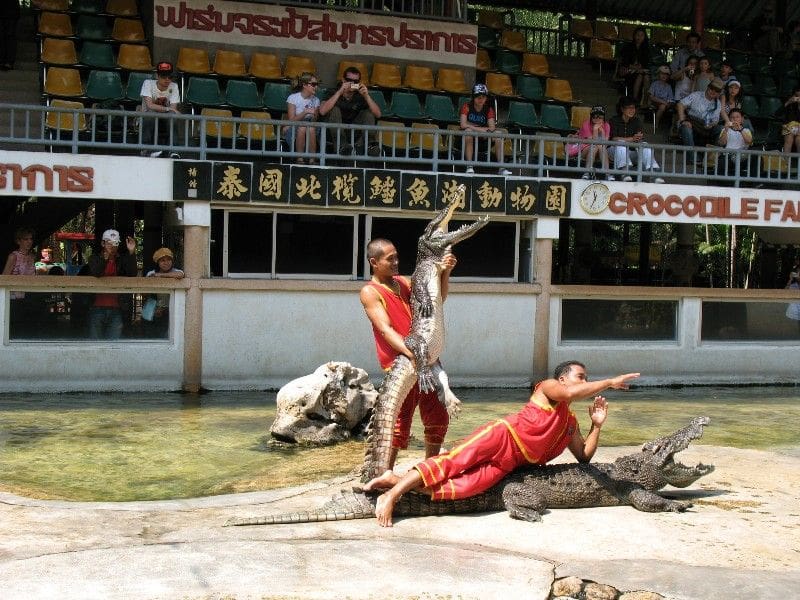 ORIGINAL ARTICLE : Mail Online
Chinese charged over test-taking scam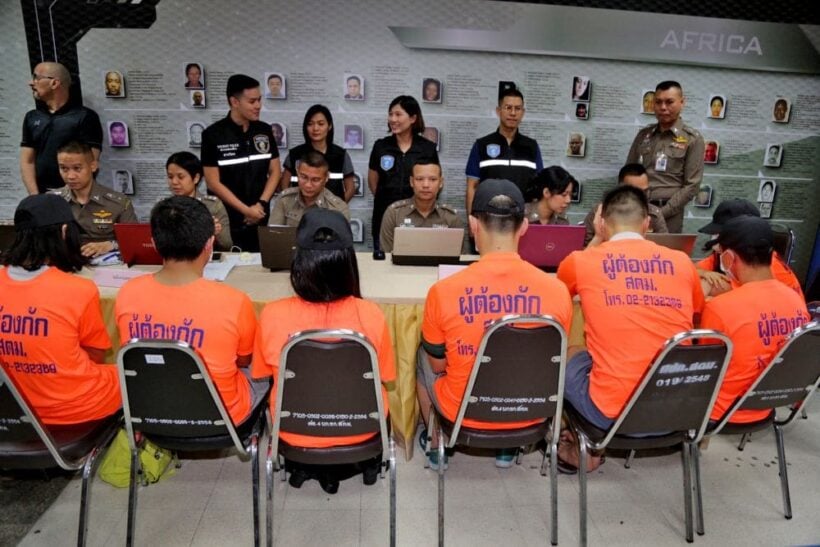 by Khanathit Srihirundaj
A scam of a different kind has been uncovered today. In this case no one was being harmed but the system was being cheated.
The Nation reports that Thai police have arrested seven Chinese who were allegedly hired to take ACT (American College Testing) exams on behalf of other test-takers who wanted good results in order to apply to study in the United States.
The first batch of five suspects – Chinese nationals between the ages of 29 and 33 – were arrested on Friday afternoon at the ACT examination site at Mahidol University's Salaya Campus in Nakhon Pathom.
The five suspects reportedly confessed to police that they had been hired to take the ACT exams on behalf of the real applicants for between 10,000 and 20,000 yuan (about 47,500-95,000 baht) per person.
They said a China-based agency had helped coordinate with the customers and arranged for their accommodation, travel expenses and fake passports – containing the real applicants' details, but with the suspects' photos – to undertake the task.
They were to get good results in the exam, discard the fake passports and travel back to their home countries, police quoted them as saying.
The second batch of two suspects – Chinese nationals 28 year old He Liu and 39 year old Huang Xiofan were arrested on Saturday at the ACT examination site at NIST International School in Bangkok's Watthana district.
Police also found that Liu was carrying eight fake passports, and he reportedly confessed to having previously taken exams for hire in various countries, including the Philippines, Malaysia and Vietnam.
The seven suspects, whose Thai visas have been revoked, were all charged with using forged passports, while Liu faces the additional charge of having fake passports in his possession for the purpose of selling them, Surachate said.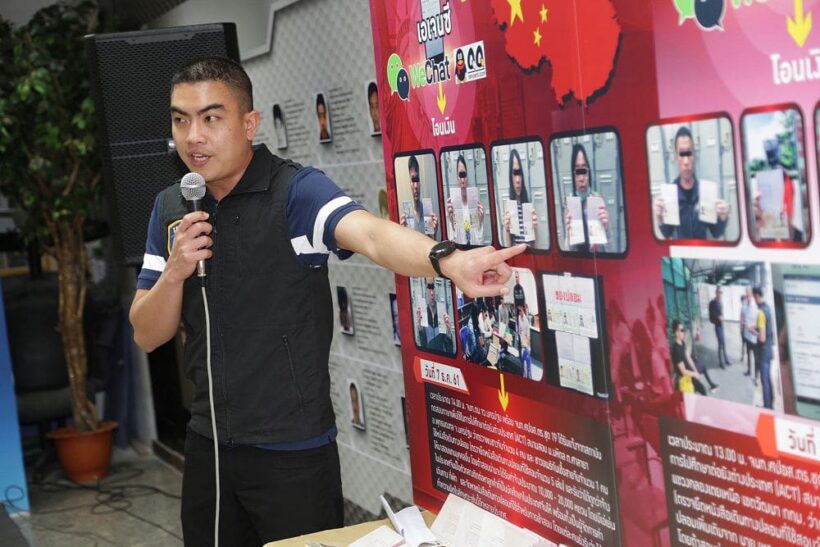 STORY: The Nation