PABUK a tropical storm, not a typhoon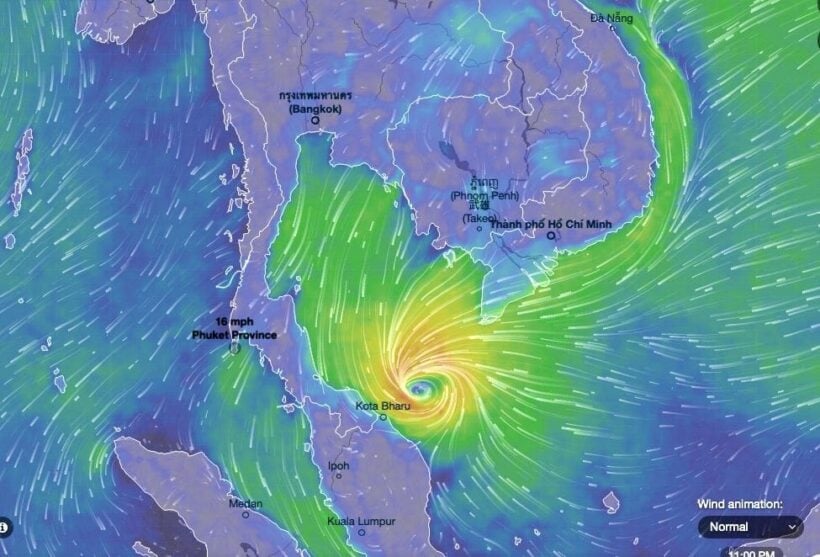 Thailand News Today – Thursday, June 4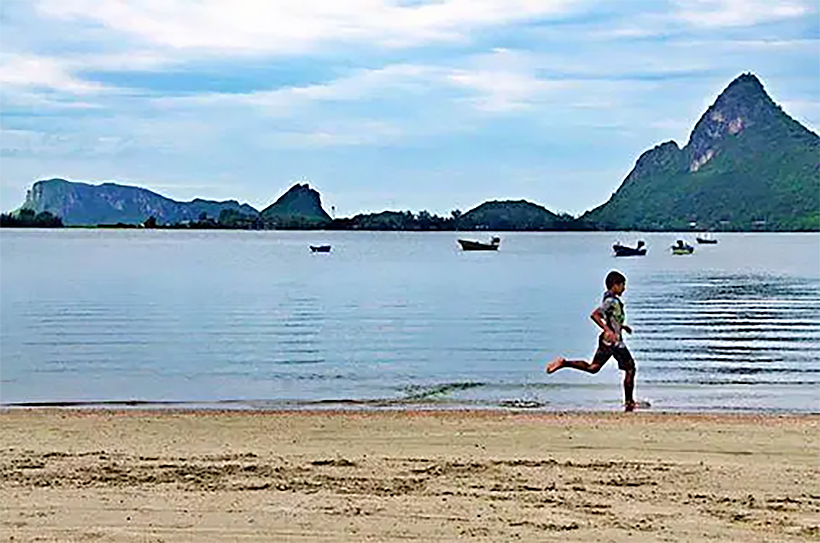 17 new Covid-19 cases in Thailand, all repatriated citizens from Middle East
Today the Centre of Covid-19 Administration reported 17 new cases of Covid-19 infection. All the cases were repatriated Thai personnel returning from the Middle East. Most the returnees were asymptomatic and were confirmed as infected after a second test.
• 13 of the new cases had returned from Kuwait, 12 were men aged 31-56, and the other was a 44 year old woman.
• 5 were put into state quarantine in Bangkok while 8 are now housed in Samut Prakan province.
• 2 patients were a male and a female who had returned from Qatar on May 22.
• 2 cases were males, aged 28 and 29, who had returned from Saudi Arabia on May 21 and May 25.
TAT will use domestic tourism as dress rehearsal for international returns
The TAT has publicly declared that it will be using the current re-introduction of domestic tourism as a dress rehearsal for how a return to international tourism might look.
Due to the current ban on international arrivals, extended several times and now in effect until at least July, the Tourism Authority of Thailand has created a strategy to support domestic tourism and "learn from the experience", as it eases into the inevitable challenge of luring back international tourists.
In a feature posted on its website earlier this week, the TAT said it had identified some basic truths; one of them being that the tourism sector will continue to be stifled by disease control measures until a Covid-19 vaccine is developed.
"This will affect and change all behaviour and patterns of traditional travel and tourism activities starting with the aviation experience."
The so-called "new normal," which is actually highly abnormal for Thai tourism, will concentrate on less travel, smaller gatherings and avoiding crowds.
Pattaya's mayor responds to video of black water gushing into the sea
Last Monday, filthy black water was seen gushing into the Gulf of Thailand right next to Pattaya's famous Walking Street.
The video, from the 'We Love Pattaya' Facebook page showed filthy water pouring into the sea from a pumping station near the entrance of the infamous tourist magnet.
Pattaya's mayor tried to explain away the video, saying it wasn't sewage but muddy storm runoff, intentionally released into the sea rather than remain on the streets to flood homes and businesses.
"In times of heavy rainfall, the system can't keep up and water backs up and floods homes, so engineers have the option to open filter gates and allow rainwater to run directly into the sea."
He insisted the dark colour of the water was sand and sediment, and not sewage.
As Thailand's beaches reopen, crowds flock back
Yesterday was the Queen's birthday and a public holiday, so many of Thailand's popular beaches heaving with visitors as they reopened for the first time since their closure by the Emergency Decree in March.
People across the country took advantage of the easing of inter-provincial travel restrictions that took effect from Monday. Not the least to Chon Buri's Bang Saen beach was very popular as visitors flocked to its sandy shores.
The crowds caused traffic jams in the area up to 2 kilometres long, such that municipal officials had to close down the beach for a short while again, in an effort to control the numbers.
Major makeover proposed for Pattaya's Walking Street
Images on the Facebook page of Pattaya City reveal plans for a major re-imagining and makeover of one of the resort's most notable, and notorious, landmarks – Walking Street.
Gone is the grotty road, broken pavements and lurid signs and frontages, and in their place will be an easy to navigate walking area fit for families.
But the nicely drawn artistic impressions didn't get much love from netizens that said it looked more like a swish shopping avenue than the organic red light district that had inhabited the street for the past three decades.
Many commented that they preferred the old atmosphere and the girls in hot pants leaning out of the noisy bars.
The designs were presented by the city's engineering team to Pattaya's mayor and his deputies on Tuesday, to an apparently "lukewarm" reception.
Keep in contact with The Thaiger by following our
Facebook page
.
Thailand News Today – Tuesday, June 2, 2020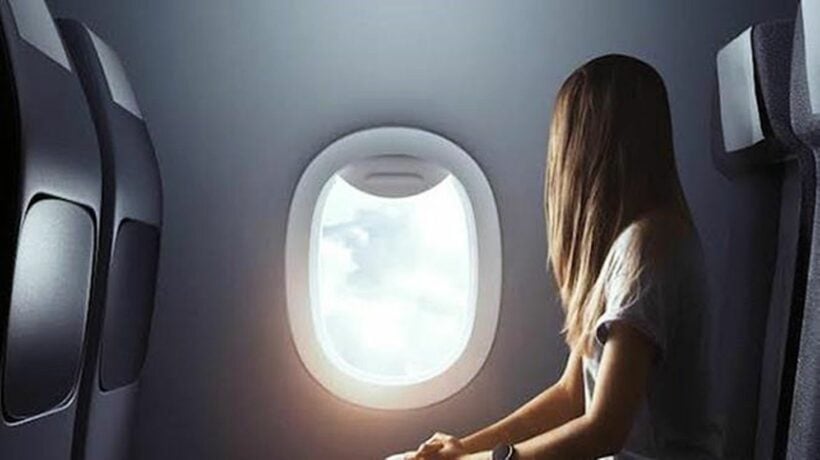 A slightly different Thailand News Today with some basic information for people wanting to return to Thailand during this current period. The documentation you will need and where to get help. We also have most of the up-to-date information about the daily updates and information about borders and bans here at thethaiger.com
This article has a bit more information. The KEY point is that the Government has said they will assess each application on a case-by-case basis but, clearly, they are only wanting urgent, work or family-based re-entries at this time. For people just wanting to come for a holiday you will need to wait for the travel bans for international travel to be lifted. That won't be until at least the end of June. You will also need to keep up to date when airlines may be re-starting services from your part of the world. Flights will be patchy, and probably expensive in the early days, as airlines re-establish their business models.
Again, we will keep you up to date with any progress on these announcements.
Keep in contact with The Thaiger by following our
Facebook page
.
Thailand News Today – Monday, June 1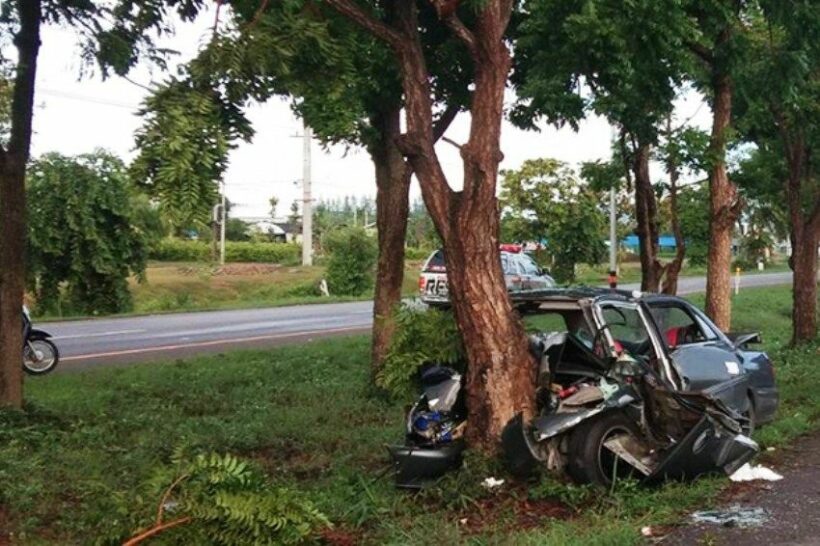 Returnees from UK found with high fever, hospitalised
Of the 251 Thais who repatriated from the UK yesterday 20 were found to have high fevers and rushed to hospital, according Suvarnabhumi Airport's deputy director.
The Thai Airways charter flight arrived at the airport at 2.20pm. Screening found that 20 passengers had high fever and they were rushed to hospital. 16 passengers also opted for the alternative 5 star state quarantine facilities, while the rest were transported to the government's specified facilities in Bangkok and Samut Prakarn.
A Korean Airlines flight arrived last night, also at Suvarnabhumi, bringing 194 Thais from South Korea. Screening officers found 13 of the passengers with high fever. 18 of them upgraded their mandatory 14 day quarantine at a designated hotel.
Thailand has registered on only new Covid-19 case today, another Thai returnee, this time from Russia.
No "new normal" for Thailand's deadly road toll
In what will come as no surprise to most, the death toll on Thailand's roads has resumed its upward trend after a brief interruption during the Covid-19 lock-down.
More people are back behind the wheel or the handlebars, and with that, the carnage has returned to Thailand's roads.
In Phuket, a truck ploughed into a power pole on Saturday, killing the Thai driver and a Burmese national who was hit by the falling power pole as he rode his motorbike on the opposite side of the road.
In the west of the country yesterday, a mother and 3 year old daughter were killed, when the car they were travelling in, left the road and slammed into a tree in Kanchanaburi.
Another accident in the south killed an 80 year old woman in Nakhon Si Thammarat, when the motorbike she was a pillion passenger on was hit by a car.
As of our recording time, 29 people have already died on Thailand's roads today and another 1,629 have been injured. Annually some 21,000 Thais die on the road, putting it into the Top 10 countries in the world for the most dangerous roads.
Police identify individuals seeking bribes from Pattaya hotels, no charges filed
Pattaya police say they've identified a number of individuals chasing kickbacks from hotels in exchange for being listed as a Covid-19 quarantine facility.
However, as none of the hotels involved have filed a complaint, the individuals in question have not been charged. Well, yet anyway.
With hotels across the city shut down as a result of the Covid-19 pandemic, some people have attempted to exploit the desperation of those in the hospitality sector. The statement from the Pattaya police comes in the wake of the government pledging to crack down on such extortion and identify those responsible.
Thai PM Prayut is pressing for legal action to be taken against those involved
Southern mayor backs bounty for shark hunt after boy's foot was bitten
People are searching for a shark after it apparently bit a boy's foot at a pier in the southern province of Satun. The local mayor even said he'll give a cash reward of 1,000 baht to whoever catches the shark. He even took a long tail boat out on Saturday afternoon to scope out the scene and try and track down the shark.
Last Thursday, a 12 year old was playing on the pier with two of his friends. Something bit him when he was swinging his legs in the canal. The boy is okay, but he needed 50 stitches (yikes!!).
Researchers from the Marine and Coastal Resources Department say the bite is most likely from a bull shark.
14,000+ people contract dengue this year
More than 14,000 people have contracted dengue fever and 11 have died so far this year, the country's north and east the hardest hit.
From Jan 1 to May 25 this year, 14,136 people were found to have caught dengue fever, or 21.2 per 100,000 population. Eleven people died from the disease during the period.
The five provinces with the highest numbers of dengue fever cases were Rayong, Chaiyaphum, Khon Kaen, Mae Hong Son and Nakhon Ratchasima.
25 arrested after police raid online gambling base in Mae Sot
Police arrested 25 people involved in online gambling after a raid Saturday night at a house in Mae Sot, Northern Thailand, right on the Burmese border.
Police also confiscated equipment used for the online gaming. Out of the 25 people arrested, 5 of them were Thai and the rest were foreigners, mostly from China.
Police seized 7 computers, 14 smartphones and 2,000 to 2,500 SIM cards. The gambling operation also has 50 bank accounts with a total of around 100 million baht.
Keep in contact with The Thaiger by following our
Facebook page
.